You've sat through a traditional ceremony in a church, and maybe you drank too much at your friend's "barn chic" hipster wedding, but when is the last time you took a trip to Maui for a weekend of nuptials and celebration? If we're being honest with ourselves, destination weddings are something that we all need more of in our lives. Here's three reasons booking a plane ticket for your special day may be the best decision you ever make.
It's Intimate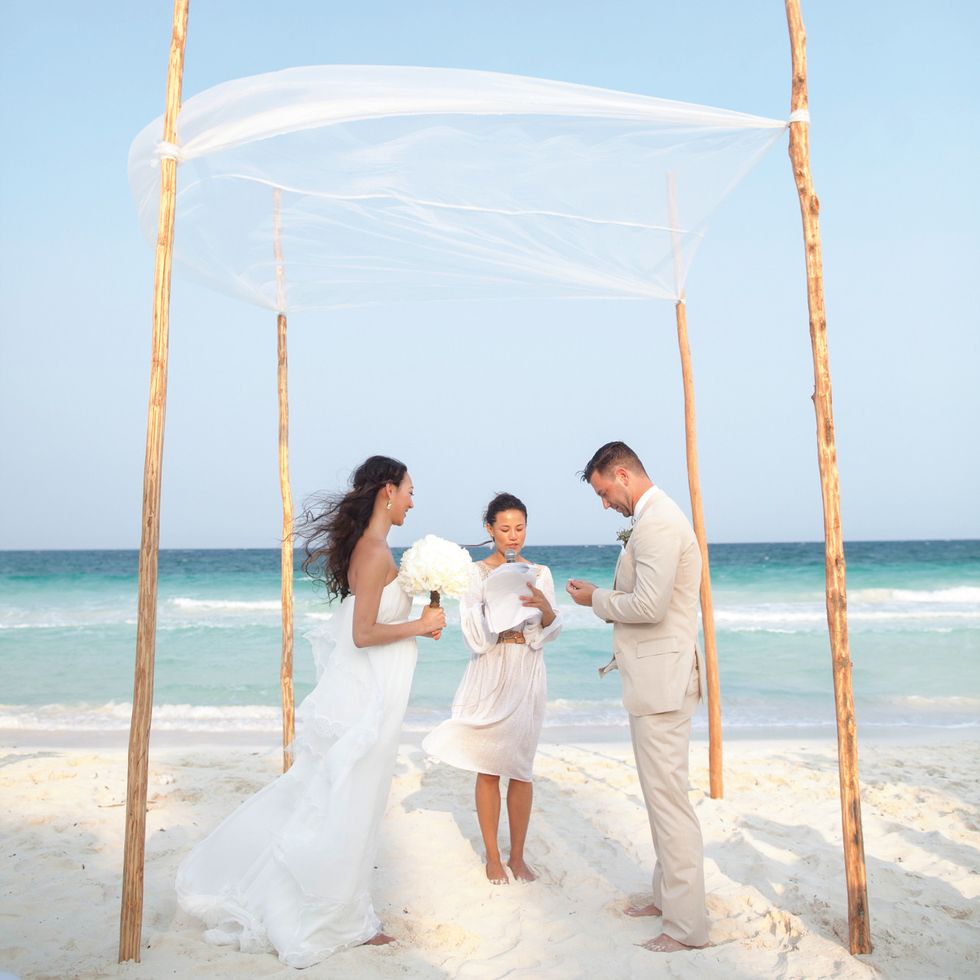 Simple and special marthastewartweddings.com
While the rest of your engaged friends are worried about which co-workers are worthy of a wedding invitation, you'll have the perfect excuse to scratch Rick-from-accounting's name off your guest list. In fact, the same goes for the college roommate you haven't spoken to since graduation, and even your second cousin (once removed).
Destination weddings are special. The not-so-special people in your life won't expect an invite, nor would they come if you were to even extend an invitation. Only your dearest friends and family will be there for the "I dos." The rest of your acquaintances can scroll through Instagram if they want to see pics of your first kiss.
Combine Your Ceremony and Honeymoon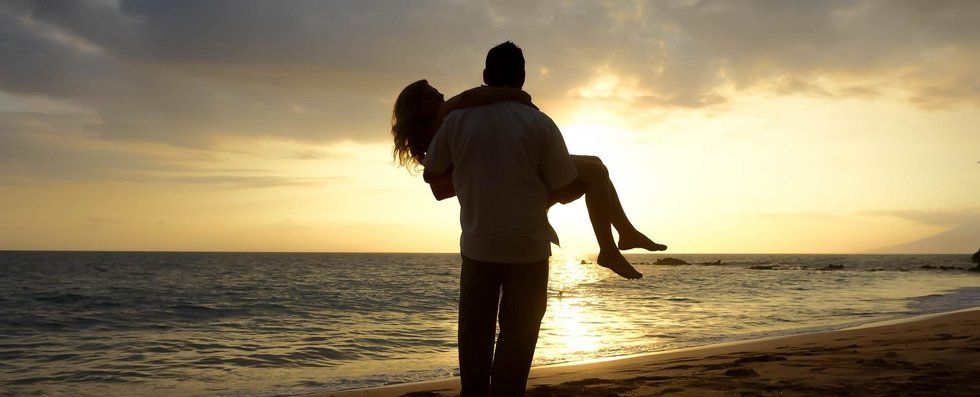 Romance begins with "I do"mauiinn.com
When it comes to destination weddings,Bridal Guide says it perfectly - "You are right where you need to be to start your honeymoon." Most destination weddings are held at resorts, islands, or all-inclusives, so once the wedding portion of the celebration is complete, the guests can head home while you and your new spouse get on with the "honeymoon phase." You won't miss a beat as you walk down the aisle, feast on the "morning after" brunch with the group, and spend a week basking in just-for-two wedded bliss on the beach.

This 2-in-1 approach is perfect for those who like to plan efficiently. Not to mention, you're sure to find a better deal than by holding the wedding and honeymoon separately. And your guests will save too. Huffington Posthas great advice: "Ask your host hotel about discounted room rates for your guests; most resorts are more than willing to bargain in exchange for group business. Some airlines, such as United and American, offer discounted airfares for groups of 10 of more —even if your guests are departing from different gateways."
You'll Escape the "Cookie Cutter" Wedding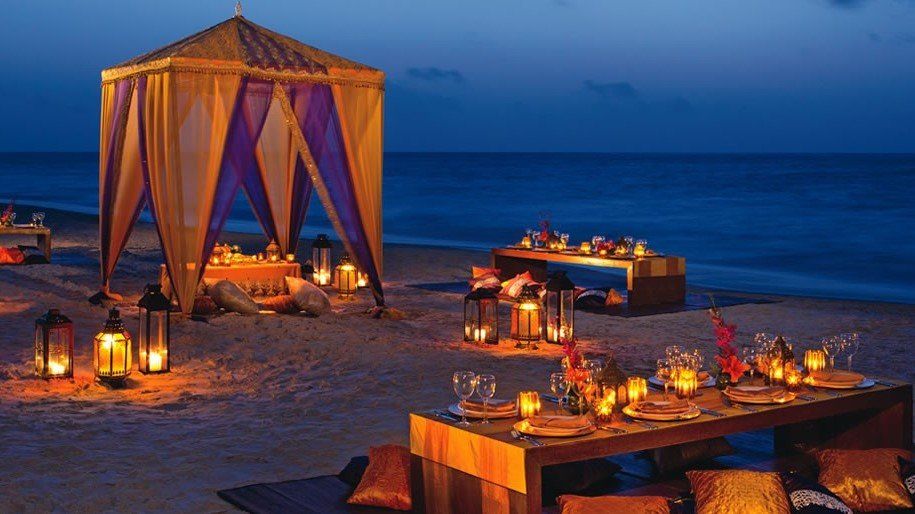 Unique setting and scenery static1.squarespace.com
Another weekend, another wedding. Same process, different couple, from the blah buffet to the go-to gown you've seen on every silhouette. There's the sappy speeches, signature cocktails, and sign-in books; most of today's weddings are "been there, done that." With a destination wedding, your special day will be unique.

According to Huffington Post, "More than 2 million American couples wed every year — and fewer than 25 percent of them have destination (weddings)." Guests will be touched that they are among the people you hold closest to your heart. Not to mention they will look forward to a relaxing getaway and experiencing a memorable ceremony. And you'll remember it too, thanks to the amazing photos you'll have from your to-die-for destination. AsEasy Weddings notes, "Destination weddings with a view create endless stunning wedding photography that your photographer will absolutely adore. The actual skill behind the photography can be minimal – any snap of these locations is sure to impress."
So forget the catering hall (if you can) and book a trip for your walk down the aisle.
Need some inspiration? Check out these top 50 destination wedding spots from The Knot.