Disneyland has some of the best tasting eats in all the land.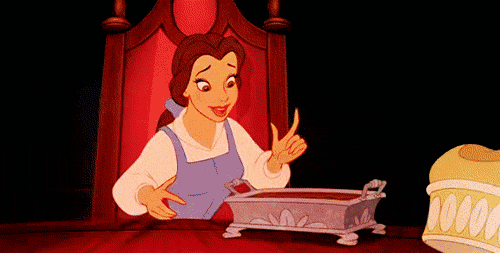 Because of it's perfect combination of aesthetics and culinary skill, the theme park's treats are as delicious as they are beautiful. Throw in some nostalgia and you've got it made. Here are the best things that I ate while eating my way through Disneyland!
---
The Grey Stuff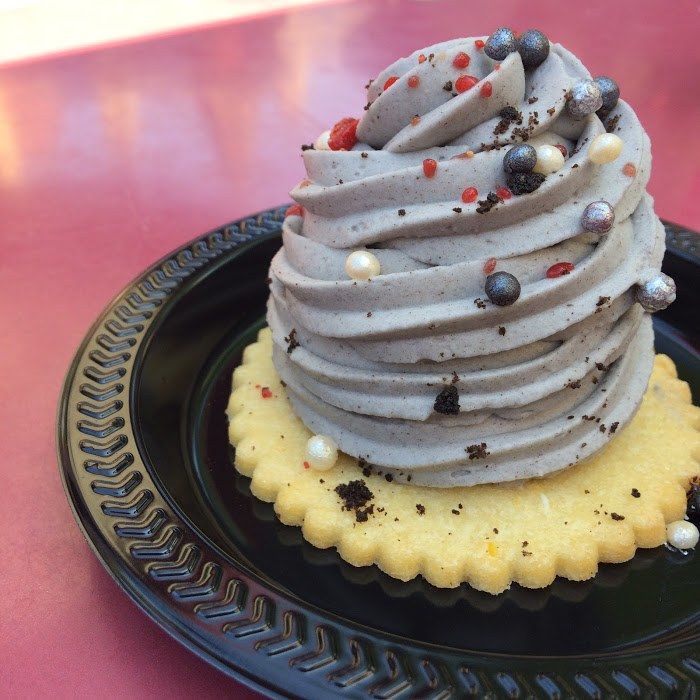 Photo by Jenny Hamren
The Beauty and the Beast inspired Red Rose Tavern houses the famous "grey stuff" and yes I can confirm, it is delicious. Don't believe me? Ask the dishes! It's actually a sweet desert and the trademark grey stuff is not savory but frosting hiding a cake underneath. This is the set up; laid over a short bread cookie is a red velvet cake with a raspberry perched on top and all of it's covered by white chocolate mousse filled with cookie crumbs. All of this is topped with edible pearls to bring the glamour and drama. Go grab this treat and sit down next to Gaston's fireplace and enjoy!
---
Mickey Beignets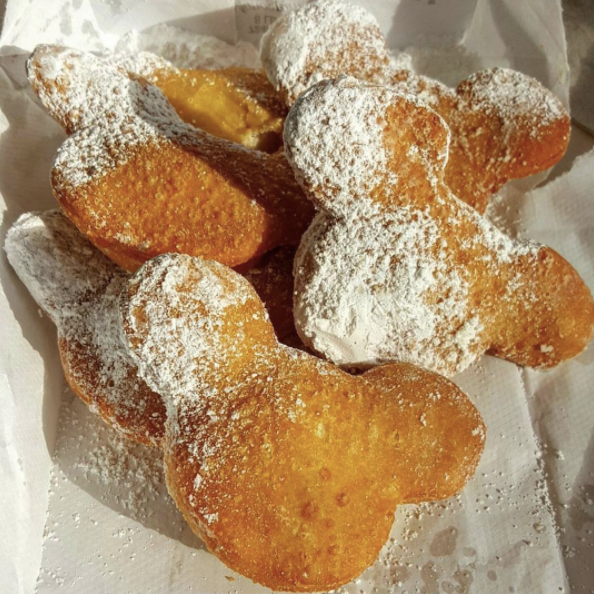 Via foodsofdisneyland
Delightfully light and sweet these beignets are a staple at Disney. Deliciously warm, fresh, and crisp the Mickey shaped treats are light fluffy doughnuts. These can be found at the Mint Julep bar in Disneyland's New Orleans Square. They come with either 3 or 6 in an order and don't worry, they will come with plenty of powdered sugar! You can sit down in the shade and listen to the tap tap tap of Walt Disney's speech from the opening of the Disneyland park converted into morse code. If you're lucky there will even be a live jazz band playing!
---
Mint Julep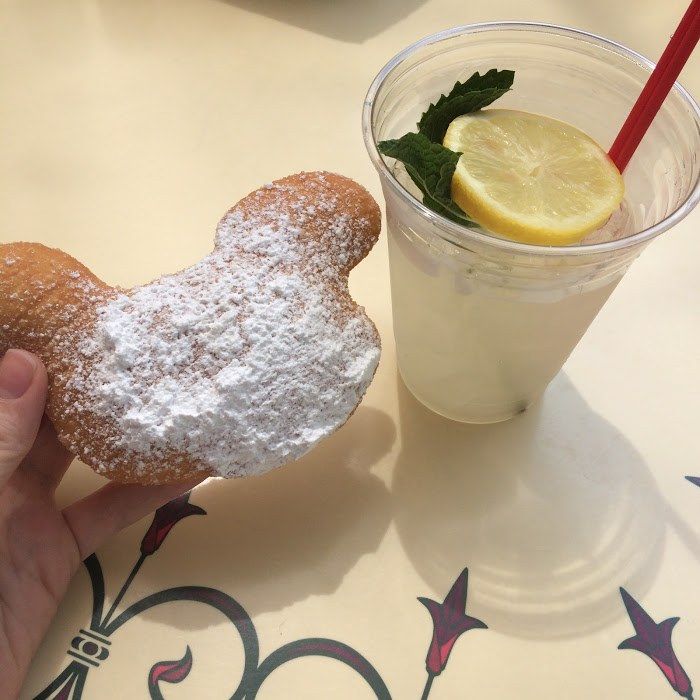 Photo by Jenny Hamren
Found right alongside the Mickey Beignets, grab a mint julep from the New Orleans Square Mint Julep bar. These aren't served with alcohol so they're child friendly. Deliciously light and refreshing the taste of citrus and mint will get you back on your feet. The seating area is shared with the French Market Restaurant so you can grab a heartier meal if that's what you need. It's a shady and cool spot where you can sip your drink and let the jazz music from the closeby square heighten your experience. Yes I know my Beignet is not the most beautiful Mickey shape but the funky ones are more delicious anyways.
---
Mickey Macaron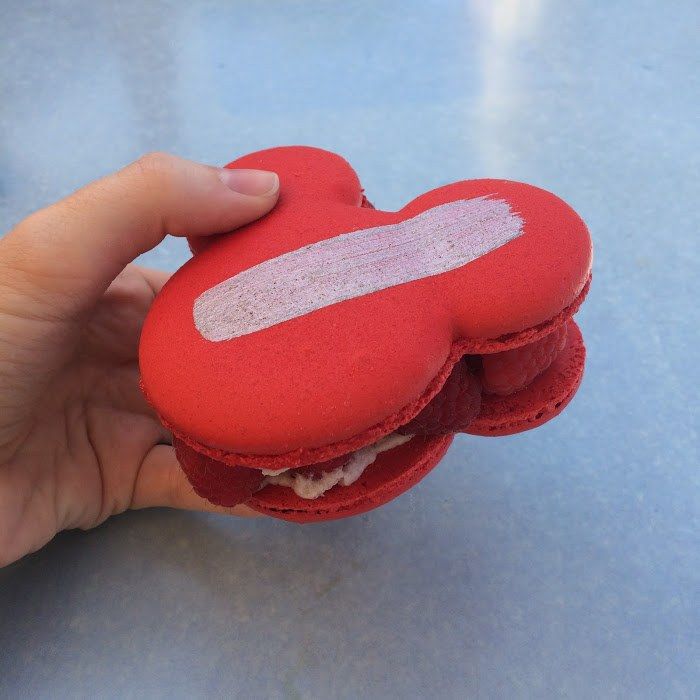 Photo by Jenny Hamren
The Jolly Holiday bakery can be found on Main Street USA serving up coffee drinks and a series of baked treats. Mary Poppin themed, it serves some of the most delicious desserts in the park. One of the best parts is that they serve seasonal specials that change throughout the year. When I was in Disney their season Mickey Macaron was a large brilliantly red-pink raspberry flavored cookie. Whole raspberries separated the two cookies and surprisingly it held together as you ate it! The edges are crisp but the cookies aren't crumbly so you can enjoy this macaron without a huge mess.

---
Matterhorn Macaroon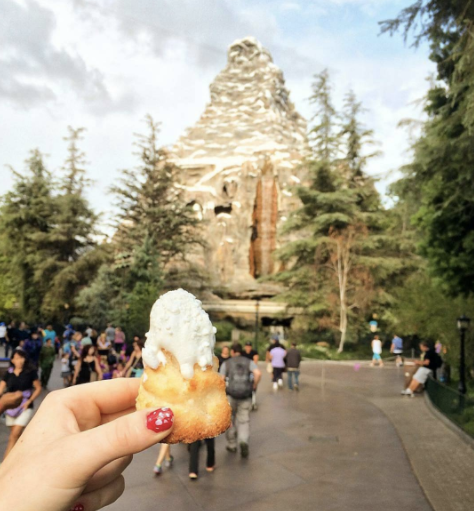 Via foodsofdisneyland
Another Jolly Holiday confection this cookie is a sight to behold. A large mass of coconut and sugar this treat is based off of the Matterhorn bobsled ride that can be seen from nearly every point of the park. The icing atop the cookie resembles the snow that sits at the mountain's peak. Once again Disney does it right and this cookie is crisp on the outside but soft and fresh on the inside. An easy treat to take on the go it is something that shouldn't be missed.
---
Soft Serve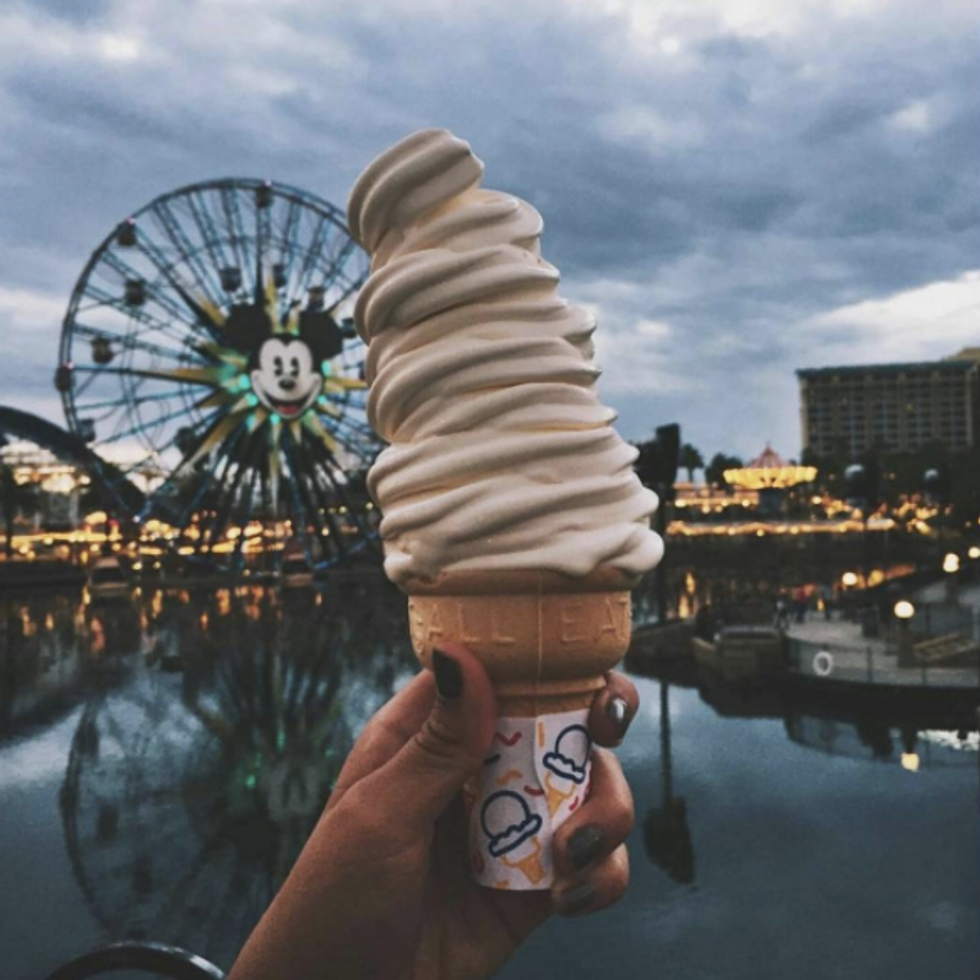 Via foodsofdisneyland
Delicious, refreshing, filling, and classic. There are places to get soft serve all over the parks so this isn't a location specific treat. Nevertheless it is a family favorite treat that can be enjoyed at any time. Disney has the classic vanilla, chocolate, or swirl that is best enjoyed on the boardwalk overlooking the manmade lagoon.
---
Banana French Toast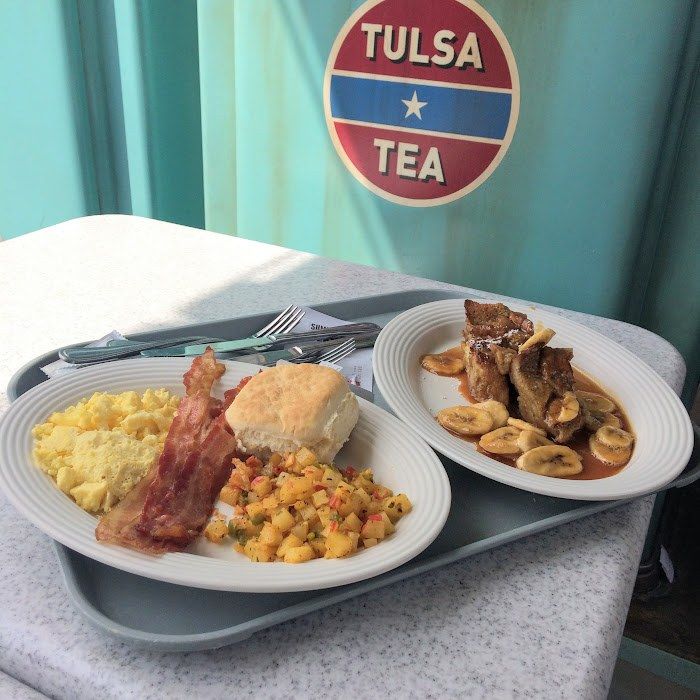 Photo by Jenny Hamren
Heading over to Disneyland's adventure park? Then skip your hotel breakfast and head to Flo's V8 Cafe in Cars Land. This route 66 inspired diner offers the delicious brioche french toast. Baked with bananas and salted caramel sauce this is a decadent and filling breakfast that could easily be considered a dessert. The food is rich and flavorful and easily the most delicious thing we had in Disneyland Adventure Park. We added an American breakfast to help fill our bellies and add some more flavors and while it was delicious, this french toast was the star.
---
Honorable Mention: Anything from Pooh Corner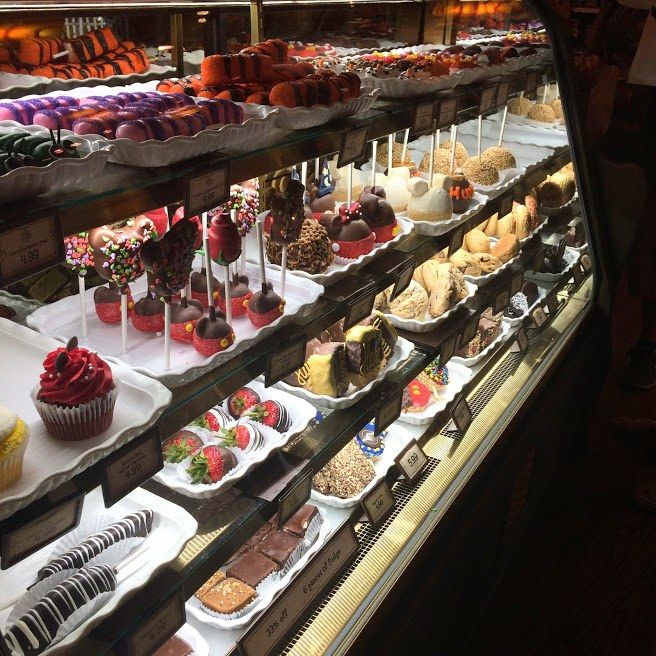 I didn't eat anything there because I don't like marshmallows but man... I wish I did.
Go Find Your Favorite Disney Food!