Freshman year is well and truly underway. And moving to a whole different city for college can be exciting and daunting. You go from the freedom of your family home to a teeny-tiny space — your dorm room.
This small-ish space should contain everything you need, a bed, study area, a place for dressing, and more. It's essential to make this space your own. For some, it means packing your entire wardrobe and carrying your top 20 must-have novels. But where to put them? This can clutter up the room and could cause roommate drama.
Alice Min, a recent graduate and RA, said, "Don't buy extra furniture until you've seen the room you're going to be in. On move-in day, there were so many fed-up parents lugging futons and nightstands home."
Between meeting friends and finding your classes, there's always something we end up forgetting. And none of us wanna pull a Lorelei Gilmore and run back and forth with all we've forgotten.
Here's a list of everything you need for your dorm room for under $150 — apart from the apparent bedding and kitchen-wear stuff.
Reminder: Don't forget a water bottle, multiple socket extension cords — because you can never have too many outlets — and a planner to keep track of assignments and schedules.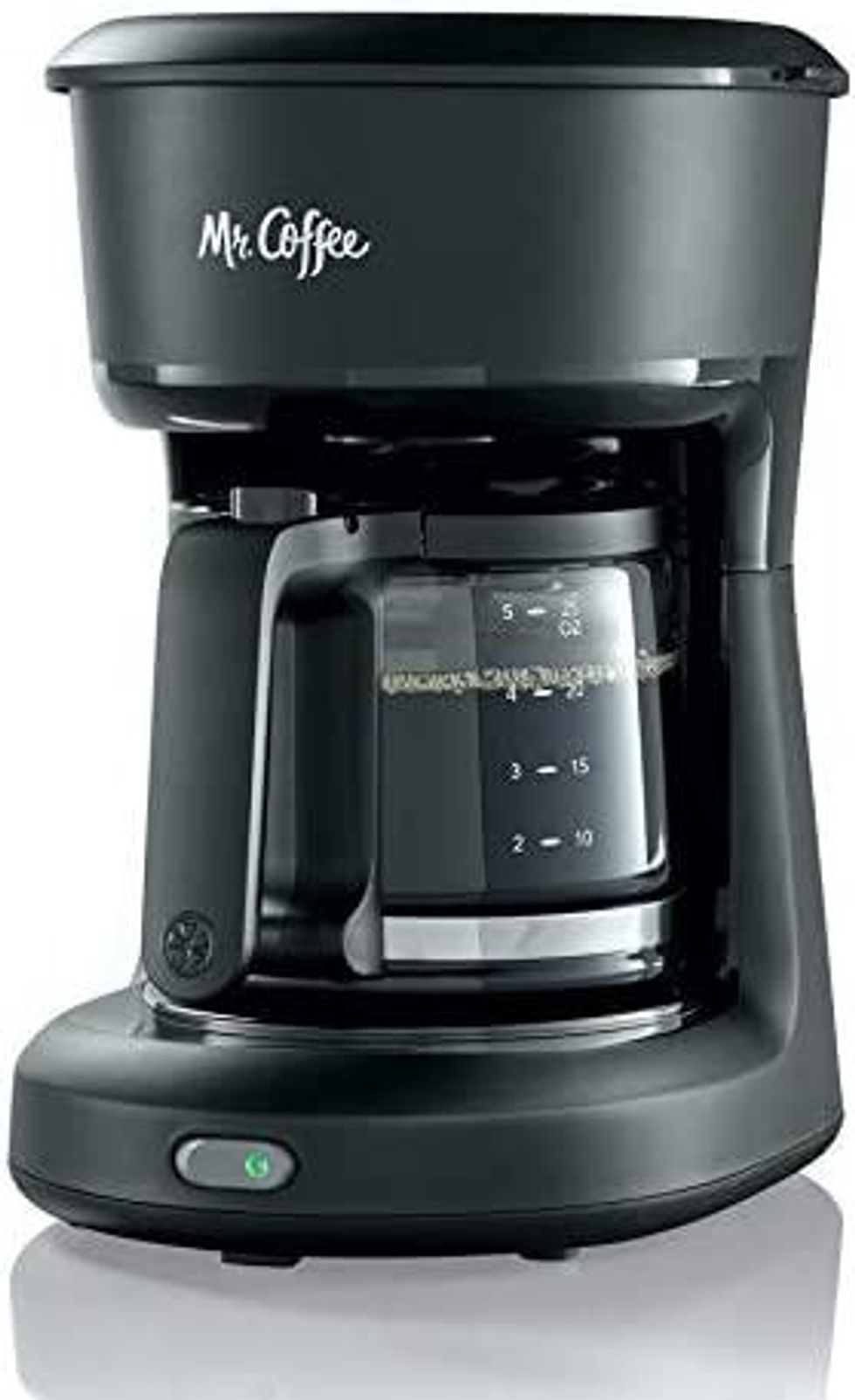 Amazon
Not a priority because all campuses have a lot of cute coffee spots — but finding a good one is a different question altogether. For any caffeine addict, a coffee machine in your dorm is a must-have. Especially for those late-night study groups.
Not a coffee person? You can always get an electric kettle. A kettle is much more versatile in our eyes. You can get your caffeine fix and make delicious instant noodles — a staple for any college student.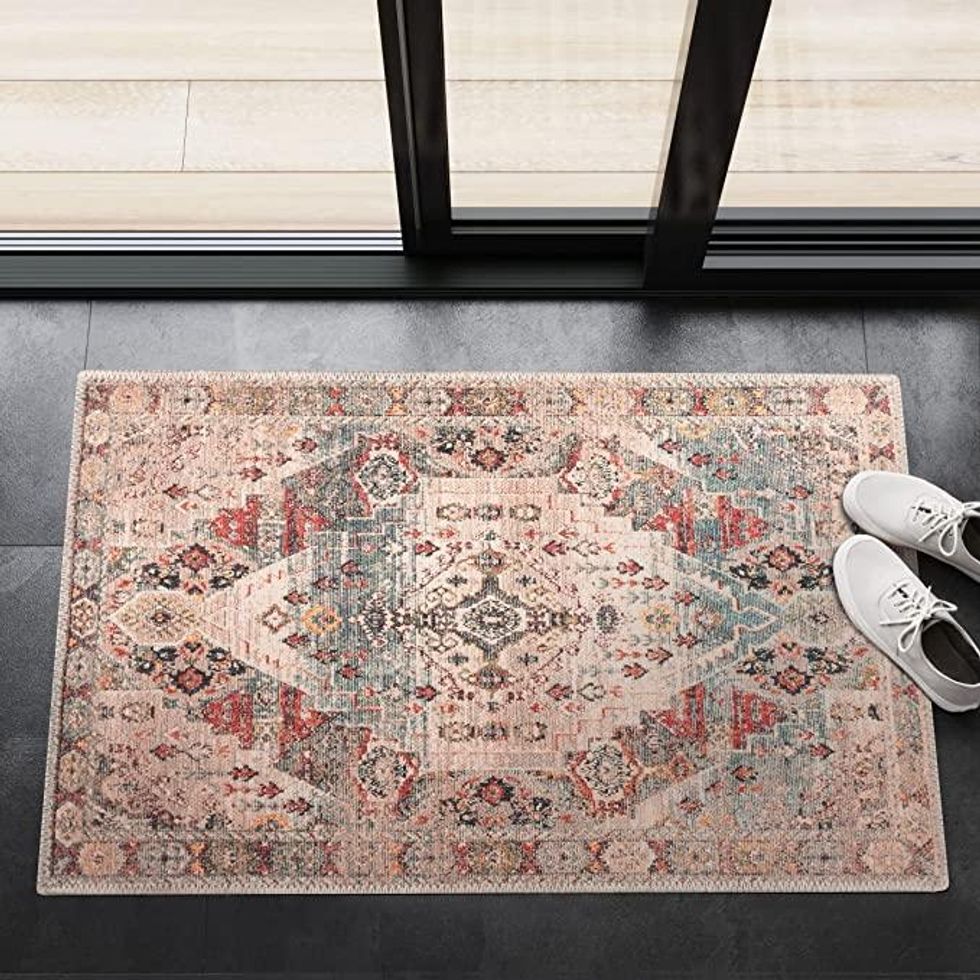 Amazon
A cozy rug is super cozy. It can bring together the entire look of your dorm room. Plus, much warmer to walk on rather than the cold hard floor. To go with the fun rug that makes your room cozier, every student needs a set of speakers. When I'm in my room, I blast my Led Zepplin playlist on loud — and sing along.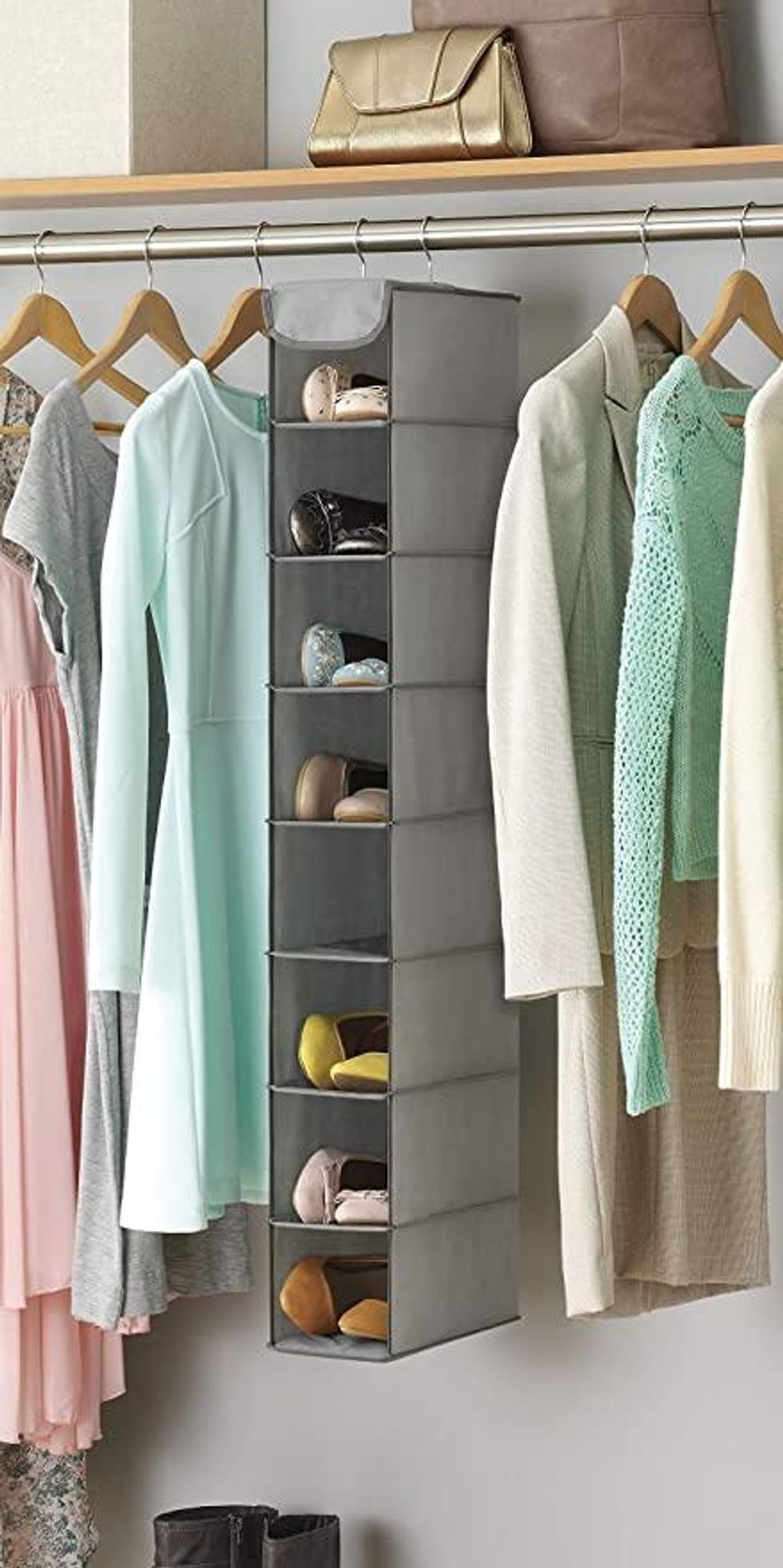 Amazon
There can never be too much wardrobe space. Dorm wardrobes are soooo tiny, so we'll happily any additional space. These organizers are the perfect addition, something simple we can add to the inside of the door, and we're all set to buy more hoodies.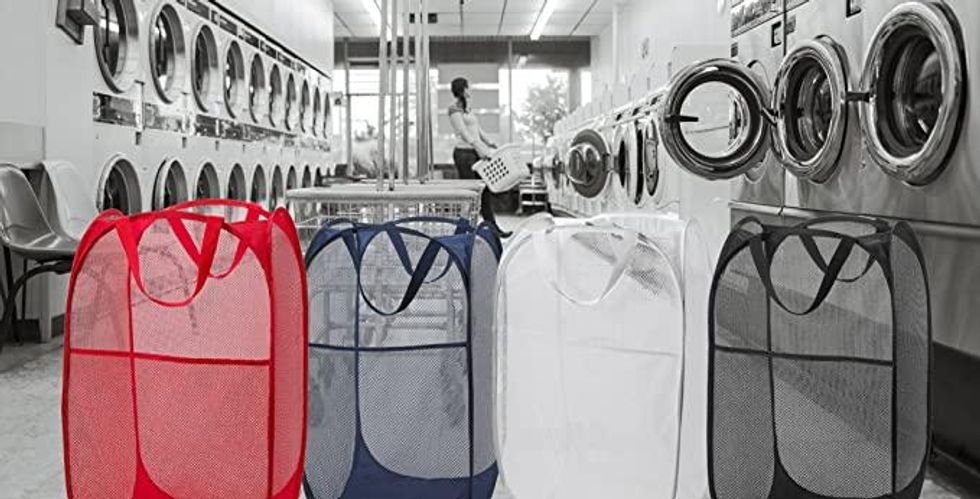 Amazon
Laundry is a dreaded tasks. At home, we simply dump our clothes in the laundry room. And — if we're lucky — it would be returned a few days later, clean and folded. But dorm life means a shared laundry space. Where, if your clothes are left in the machine one minute longer that the timer, someone empties them on the floor. So, the laundry bag is critical — it's a place to keep your filthy clothes. It's also the easiest way to carry them to the laundry room — one bag, one trip, and, hopefully, only one wash a week.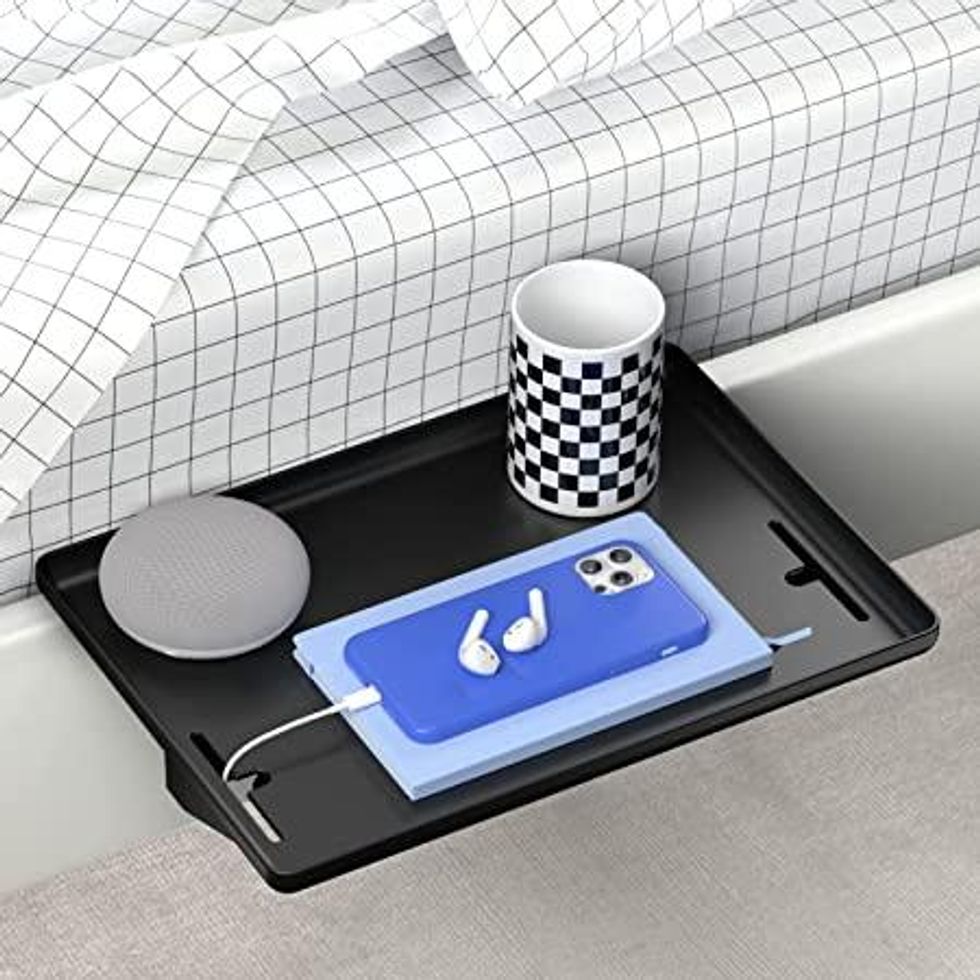 Amazon
Although this is the most expensive, everyone should consider it. It's a must-have accessory that makes your life simpler rather than a must-have to live. Most dorm rooms don't come with an individual side table. Or if you do, it's not big enough to keep essentials like your phone or the latest What If novel — when it releases later this month. A bed organizer can be attached to the side of your bed, to holding all your necessities — a sweet place to rest your late-night peppermint tea.
Amazon
All phones have alarm clocks, and most people say we don't need them. I beg to differ. There have been times when my phone has died in the middle of the night, and my alarm hasn't gone off. The fear of this happening in college or, worse, during an exam day is too much. An old-school alarm clock with dual alarms will keep me on point!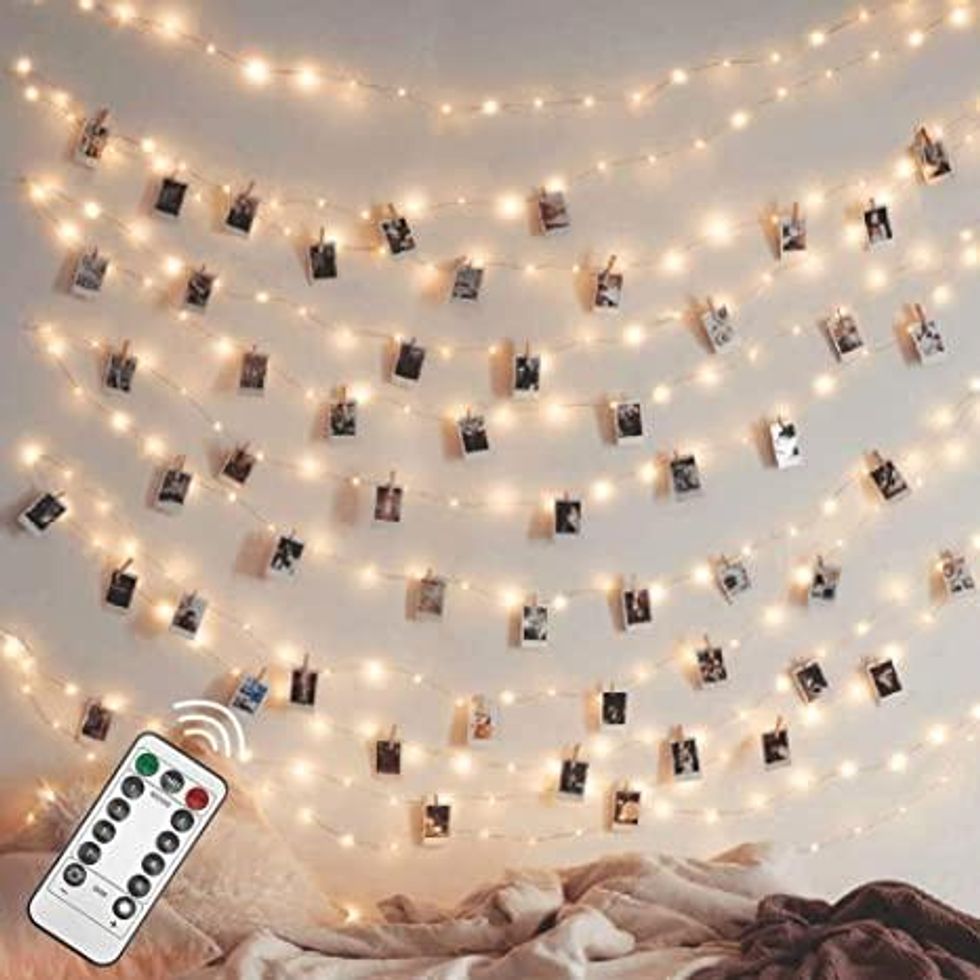 Amazon
Tack up a string — or three — of these Twinke Lights and add cozy ambiance to your dorm room. Even better, frame pictures of family and friends with these magical lights and you won't feel so far away from family.