A trip to the movies is an experience nearly all of us have had, many times over, since childhood. The magic of the huge screens, comfy seats, ushers, concession stands, and enticing previews make the movies special and sentimental. But not all theaters are indoors. Drive-ins make movie-going moments nostalgic, yet new again. Here are 5 U.S. drive-in theaters that have us revved up for movie-watching from behind the wheel.
Becky's Drive-In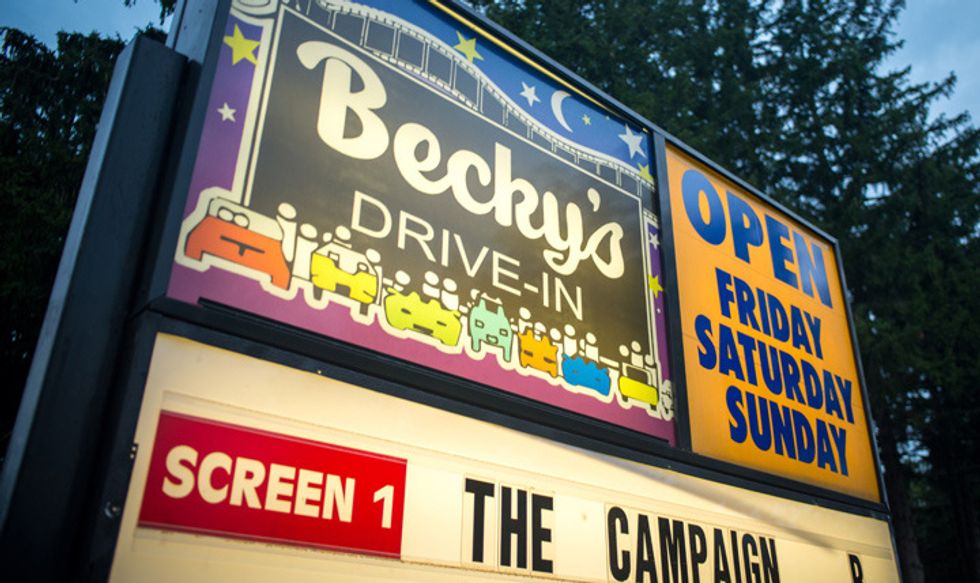 Becky's Drive-In Movie Theater in Walnutport, PennsylvaniaVia zipcar.com
Recognized by USA Today as one of 2016's Best Drive-In Theaters, Becky's Drive-Inis a local 2-screen favorite for folks in Pennsylvania's Lehigh Valley who love the old-fashioned film-viewing experience. 440 cars can park and view at a time, making each night a community gathering. Once dusk sets in, movie-goers tune into their car's radio and take in the latest showings from their Fords and Hondas. While being entertained under the stars, customers can fill their bellies with refreshments like fountain drinks, cheeseburgers, fries, nachos, cotton candy, pizza, and of course, hot popcorn. To make those movie memories last, take home a souvenir like a Becky's-embroidered baseball cap, a T-shirt, or hoodie.
4548 Lehigh Dr. Walnutport, PA
Coyote Drive-In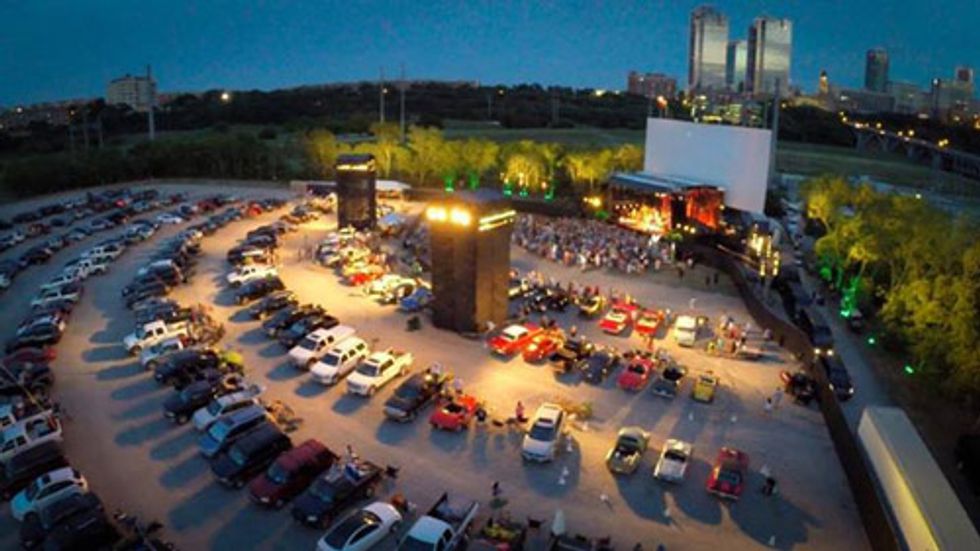 Coyote Drive-In Movie Theater in TexasVia iamjaymarks.wordpress.com
Coyote Drive-In has three locations – Fort Worth and Lewisville, Texas and Leeds, Alabama. The Fort Worth spot features an outdoor theater and canteen with a full menu from chicken sandwiches and wings to thin crust pizza and burgers. Cold beer is on tap and wine is flowing… for the non-drivers, naturally. Every night is a double feature, making the fun night out last and last. Leeds has all the joy of the movies plus a mini golf course for a little friendly competition. Their new menu has gone gourmet with Thai shrimp salad, wagyu beef bacon cheeseburgers, and sweet chili shrimp. Lewisville has some fun fare too, like street tacos, footlong corn dogs, and Cinnabon bites. All locations host events and parties, making the drive-in experience a real showstopper!
223 NE 4th St. Fort Worth, TX
1901 Midway Rd. Lewisville, TX
6200 Grand River Pkwy. Ste. 510 Leeds, AL
Delsea Drive-In Theater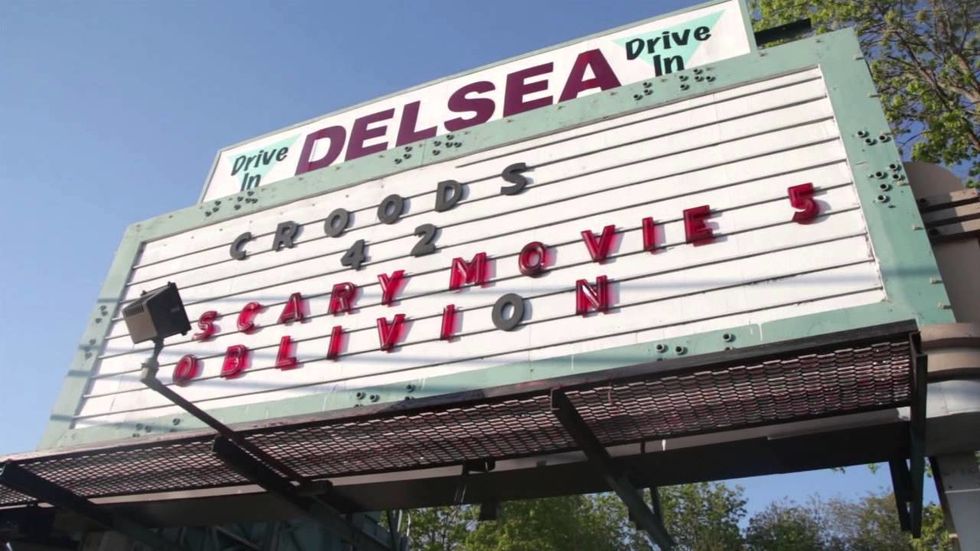 Delsea Drive-In Movie Theater in Vineland, New JerseyVia youtube.com
New Jersey's only drive-in, Delsea Drive-In Theater, reopened in 2004 after a decades' long closure, bringing the thrill of outdoor viewing back by popular demand. At Delsea, there is always a double feature, and on special occasions, viewers can take in three flicks at a stretch! Rent a chair for just $2 if you don't feel like staying in the car, otherwise tune into the radio, sit back, and escape into cinematic adventure. Grab a bite like pork egg rolls, eggplant parm, onion rings, or shrimp with brown rice. There are plenty of gluten-free options and diet Atkin's foods too. Sweeten the mood with cotton candy, Oreo cookies, or funnel cake. Munching and movies has never been more enjoyable. Drive-in and pig out!
2203 South Delsea Dr. Vineland, NJ
Ford Wyoming Drive-In Theater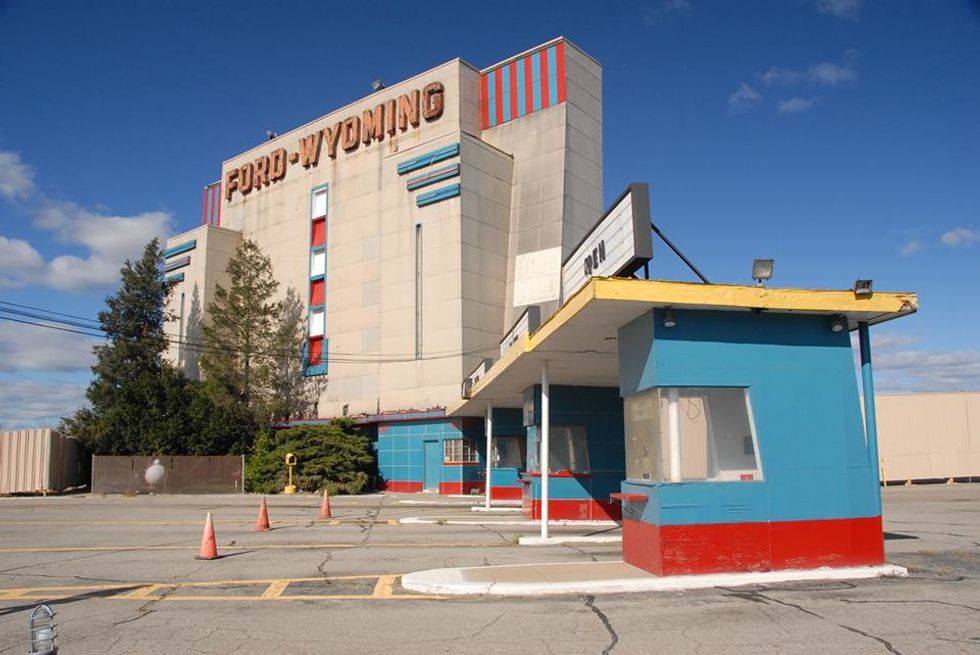 Ford Wyoming Drive-In Movie Theater in Dearborn, MichiganVia oaklandcountyprosper.com
Open all weekend starting Friday evenings, the Ford Wyoming Drive-In Theaterin Dearborn, MI is a local entertainment hub for drive-in lovers who enjoy two for the price of one… there's always a double feature. This theater is the largest drive-in in the world with five big screens for the ultimate drive-in experience. And don't let the chill of winter deter you from driving in. Ford Wyoming will provide heaters, so you can stay cozy and comfy for hours. Bring your own snacks or purchase something at the concession stand, sit back, and enjoy the show!
10400 Ford Rd. Dearborn, MI
Shankweiler's Drive-In Theater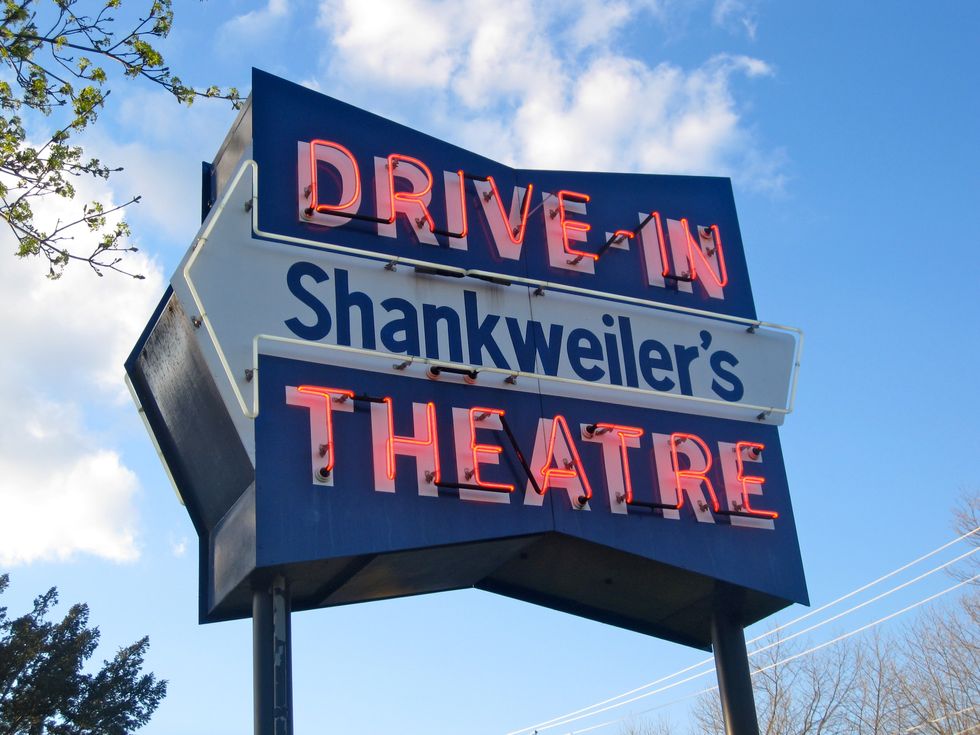 Shankweiler's Drive-In Movie Theater in Orefield, PennsylvaniaVia driveinadventures.wordpress.com
Celebrating its 84th season, Pennsylvania's Shankweiler's Drive-In Theater is America's oldest drive-in. Double features are always playing, and the schedule is varied and entertaining, making each visit a family affair. Beverages and bites from the snack bar make the experience even better, with treats like sodas, hot chocolate and coffee, chili dogs, beef brisket, fresh popcorn, soft pretzels, ice cream, and candy. Fans love their updated projection and sound equipment which was installed a few years ago, bringing a modern touch to a nostalgic movie-going outing.
Route 309 Orefield, PA
We give two thumbs up for these five drive-ins!