As the world celebrates the much anticipated royal wedding between Prince Harry and Meghan Markle, we naturally find ourselves thinking about all things British. When it comes to food, that means Fish and Chips and scones.

No one knows for sure when people started eating Fish and Chips, but, according to the BBC, "Some credit a northern entrepreneur called John Lees. As early as 1863, it is believed he was selling fish and chips out of a wooden hut at Mossley market in industrial Lancashire Others claim the first combined fish 'n' chip shop was actually opened by a Jewish immigrant, Joseph Malin, within the sound of Bow Bells in East London around 1860. However it came about, the marriage quickly caught on. At a time when working-class diets were bleak and unvaried, fish and chips were a tasty break from the norm."
Here's an easy recipe which gives this British classic a bit of an update. Instead of frying both the fish and potatoes, we recommend baking the potatoes at a high heat instead. This cuts down on the fat and the frying time.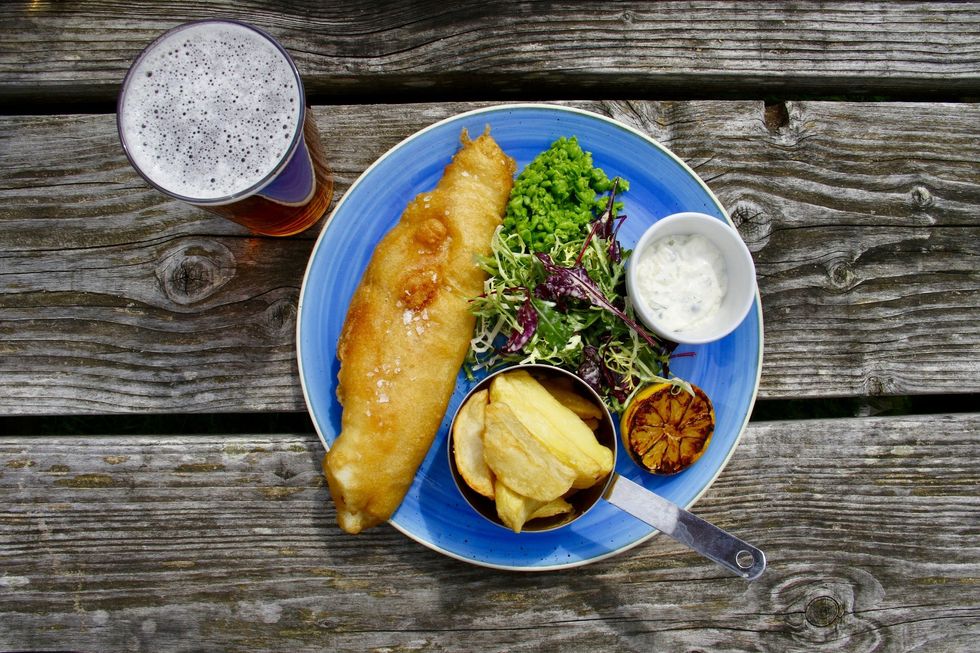 Fish and Chips – serves 4

4-5 cod fillets, cut into 3 inch strips
1 cup all-purpose flour + ¼ cup of flour for dusting the fillets
1 teaspoon baking soda
1 bottle Pale Ale
4-6 large Yukon Gold potatoes
3-4 cups neutral high quality oil (like safflower or corn)
¼ cup extra virgin olive oil
Salt
Tartar Sauce
Mix together:
½ cup mayonnaise
Juice of one small lemon
4 tablespoons capers, finely chopped
¼ teaspoon white pepper
Refrigerate until ready to serve
Lemon wedges and/or malt vinegar for serving
Preheat the oven to 475 degrees. Wash the potatoes, pat dry, cut into ¼ inch wedges. Toss with the olive oil and sprinkle with salt. Place potatoes on a wire rack over a large baking tray. Bake for approximately 25-30 minutes, or until the potatoes are crispy and golden brown. While the potatoes are in the oven, place the ¼ cup of flour along with a healthy pinch of salt in a shallow baking dish or rimmed bowl. Dust the fillets with the flour and set aside. Place the flour and baking soda into a deep bowl. Slowly add the beer and whisk until the batter is free of lumps. Pour 1½ cups of the frying oil into a large skillet (I use cast iron) and heat until it reaches 375 degrees. Dip each piece of floured fish in the batter and slide it into the oil. Work in batches to avoid crowding. The oil should reach about half way up the fish – the pieces don't need to be completely submerged. Cook for about 8 minutes and then turn, cooking another 8 minutes on the other side or until the pieces are golden brown and crispy. Add more oil to the pan along with fish until everything is cooked. Drain on paper towels and keep cooked pieces warm in the oven until everything is ready.
Serve with wedges of lemon, malt vinegar and/or tartar sauce.
The Best Scone Recipe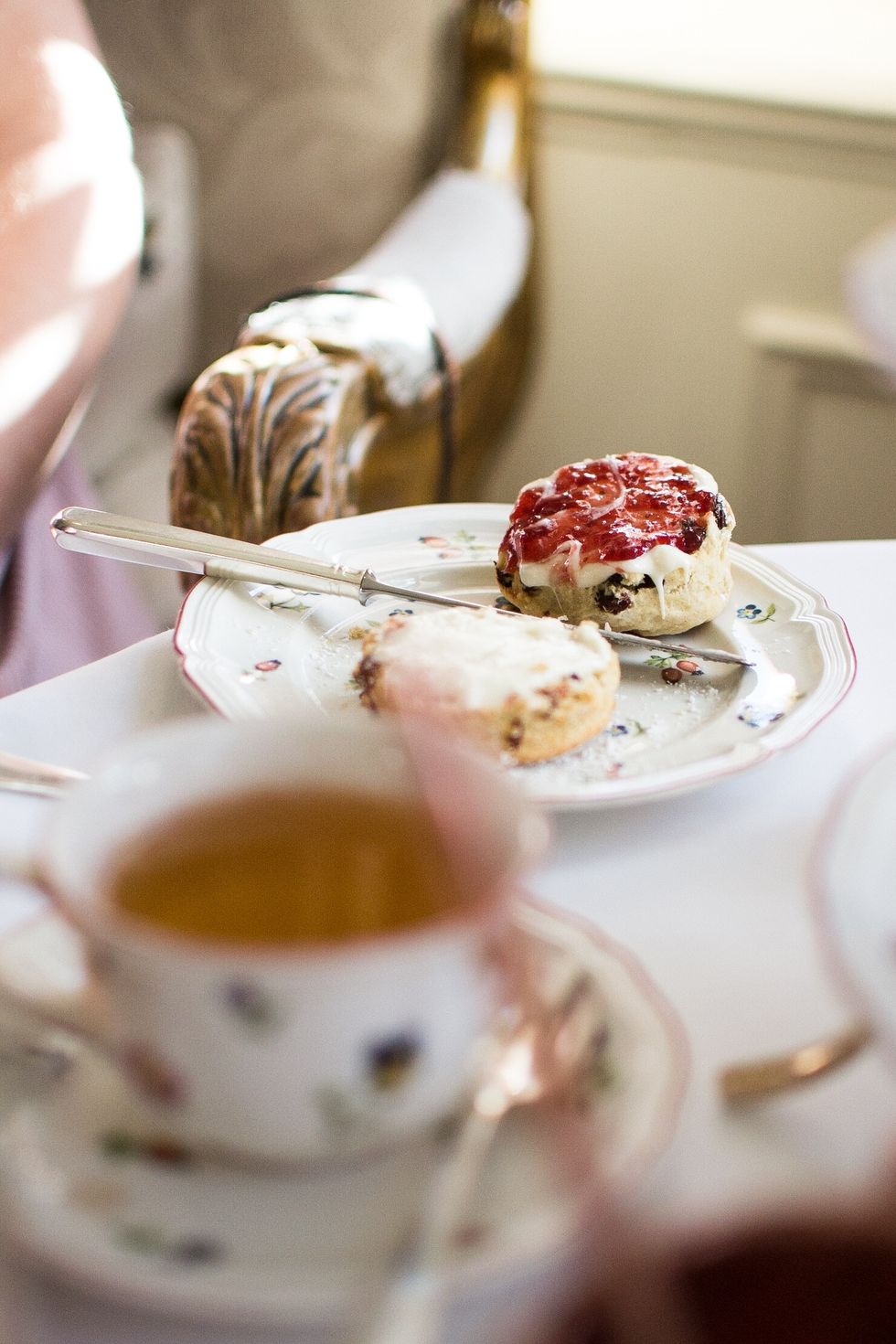 Aside from pints of lager, few things scream Great Britain like afternoon tea. Traditionally, afternoon tea is served between 4:00pm and 6:00pm, and consists of finger sandwiches, like cucumber, ham, and egg, and a selection of cakes, pastries and scones. Scones are small, individually sized cakes made with wheat, or oatmeal, and without yeast. They rose to popularity in England at the end of the 17th Century when Anna, Duchess of Bedford, ordered tea and cakes in the afternoon because, the story goes, she was tired of feeling hungry in the afternoon. The Duchess was so pleased with the scones and tea that she insisted that they be served every day. This laid the foundation in England for what became their famous Afternoon Tea.
Scones today can be sweet or savory, and are just as popular in the USA as they are in Great Britain. Of all the sweet scone recipes I've tried, this one from Martha Stewart is by far my favorite. Check it out --- believe me, you won't be sorry. Clotted cream is available at most specialty stores. For the tea itself, try English or Irish Breakfast or Earl Gray.