Everyone loses stuff sometimes, but wallets are still the easiest to lose track of (and the hardest to replace).
Ekster first came into the spotlight for inventing the world's first trackable smart wallet, as well as for raising $1,000,000 in their first crowdfunding campaign. Now, they're the world's bestselling smart wallet, with the largest worldwide lost-and-found network to date.
1. Its The Worlds Best Selling Smart Wallet
Available in malls all over the world, from Macy's to Selfridges, with thousands of glowing customer reviews; Ekster is officially the world's bestselling smart wallet. Rising to fame in 2016, Ekster was picked up by Forbes, CBS, and Mashable, to name a few.
2. It's "Unlosable"
To ensure you and your wallet never get separated again, Ekster created a solar-powered tracker card. This ultra-slim tracker only needs 3 hours of sunlight to last for 2 months, and allows you to ring your phone or wallet; you can even track it on a map! What if your wallet isn't in range of your phone? Our worldwide crowd GPS network spans across the globe to help you find your wallet.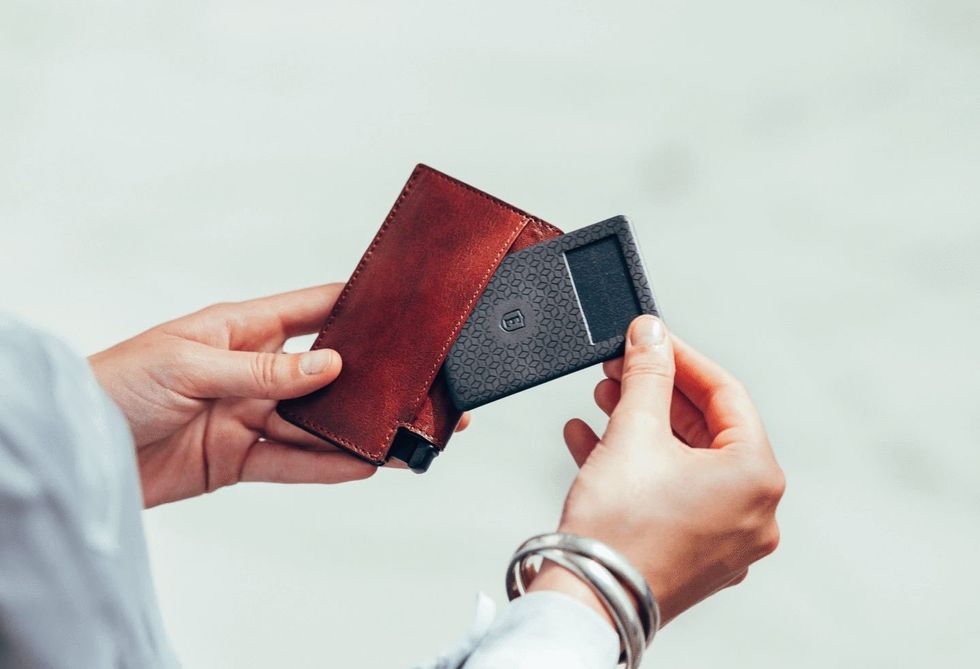 3. It Protects Your Cards From Electronic Theft
Ekster's built-in RFID-protection keeps your cards safe no matter where you are or what you're doing. RFID technology, which makes contactless payments possible, also opens you up to the risk of data skimming. It's used by electronic pick-pockets to swipe data off your cards, or even to steal from your bank account. Ekster has made it its mission to keep your cards safe.
4. It Offers The Quickest Card Access On The Market
With the patented card-slider mechanism, you'll have everything you need right at your fingertips. One click of the trigger, and your 6 most-used cards are ejected for easy access. This feature is designed to speed up your daily routines, and to eliminate the annoyance of fumbling through a bulky wallet. How many times have you stood in line with your hands full, just wishing there was a more painless way to check out? Now there is.
5. It's The Slimmest Smart Wallet To Date
Starting at 0.15" (0.38cm), it is officially the slimmest smart wallet on the market. The even thinner tracker slips easily into your wallet, not taking up too much space and disguising itself as a card. This means no more useless bulk in your pockets: you carry only what you need. This won't just speed up your day, it will also clear the clutter out of your life and allow you to focus on what's truly important.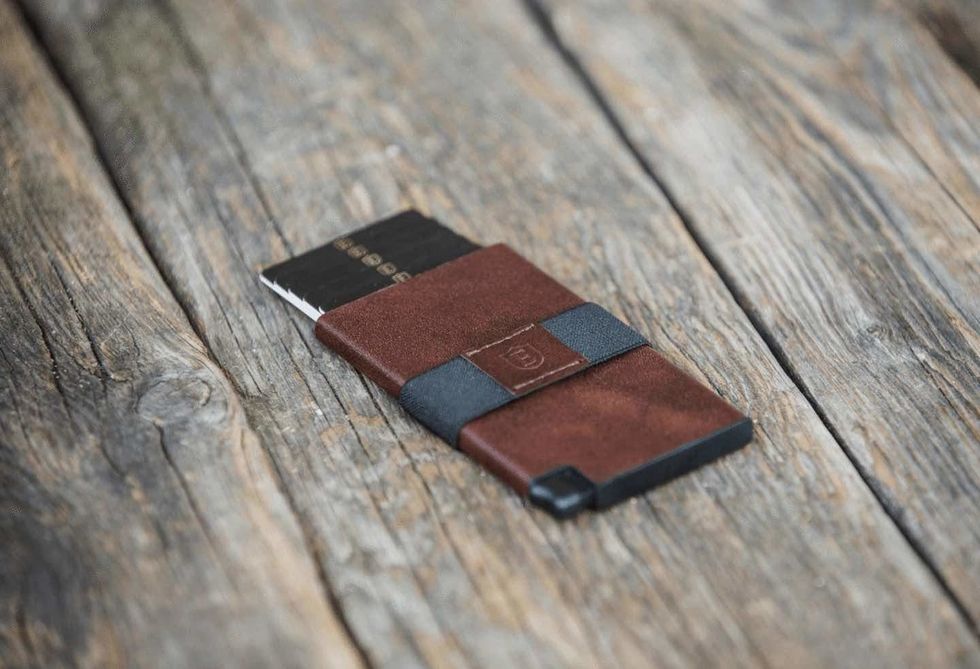 6. It's Made From Premium Sustainable Leather
Ekster's wallets are hand-crafted from the highest quality premium leathers available around the globe, ranging from Italian Vachettas to German full-grain bull leather. Their LWG-certified tanneries serve only top-of-the-line luxury leather brands, including CK, LV, BOSS and Burberry. Sustainability is at the core of Ekster's vision, and they only work with the most sustainable tanneries in the world.
7. It's Hands-Free: Voice Activated
The Ekster 3.0 is compatible with Google Assistant and Amazon Alexa and Siri. You don't even need a smart speaker to use this feature, just use voice command on your app of choice. Now you can find your wallet without having to move from your cozy spot on the couch, totally hands-free! Bonus: you can use the new two-way ringing feature to call your wallet with your phone, or your phone with your wallet.
LIMITED TIME ONLY: Don't Miss Out! Shop Ekster's Sale for Up To 35% Off Your Purchase!