Luggage. The main annoyance of any trip. Many suitcases are big and cumbersome. Most aren't easy to keep with you for too long. And a lot of them are just an eyesore. But how else are you going to keep up with your stuff? It doesn't always have to be this way. You just need to make sure you have the right bag for the job. No matter how you're traveling, there is a perfect suitcase out there for you.
By Plane
1. Perfect carry-on: Incase EO Travel Backpack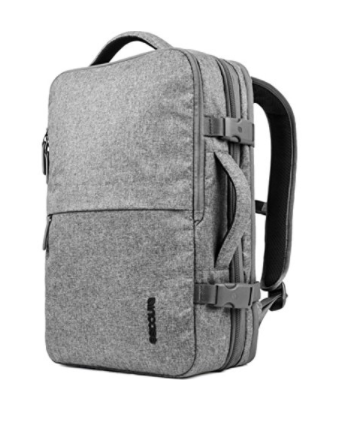 Amazon.com
The Incase EO Travel Backpack ($180) is the ultimate bag for organization. It includes a compartment that will fit up to a 17-inch laptop as well as a tablet. It's checkpoint friendly too, meaning you won't have to take the tech out of the bag to get through security. It also expands 35 percent for a little extra room when you need it.

2. For the frequent flier: TravelPro Crew 11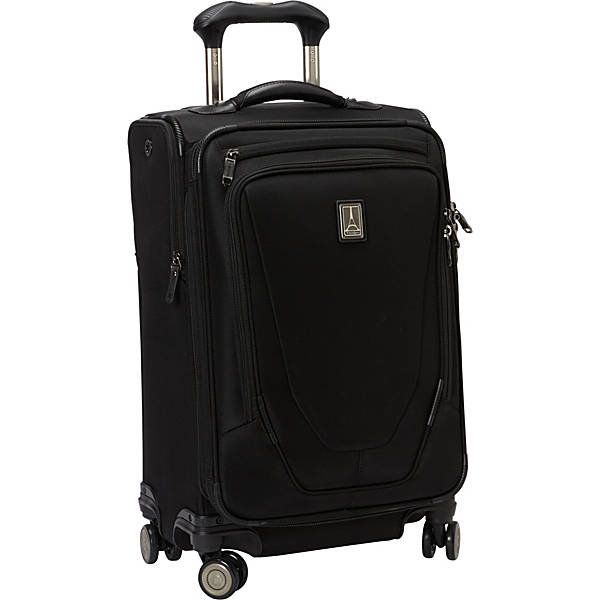 Ebags.com
TravelPro is a brand known for quality and durability but the Crew 11 ($196) is only 7 pounds. This makes it one of the lightest carry-on suitcases on the market. It also has plenty of smart features, including an RFID-blocking interior pocket to prevent identity theft and an exterior USB port.

3. Big but portable: Delsey Helium Aero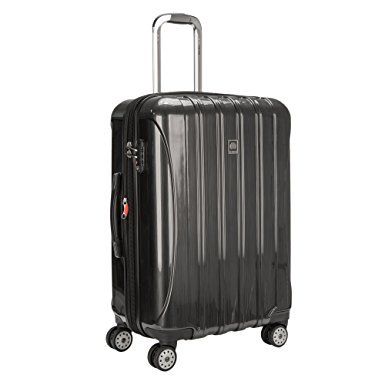 Amazon.com
The Delsey Helium Aero 25-inch ($120+) is affordably priced for a hard shell checked bag. It is made completely out of 100 percent lightweight polycarbonate. It has four spinner wheels to roll the bag easily in any direction and a two-inch expandable compartment. It also has a three-dial combination lock, approved by the TSA, to keep your stuff secure.

By Train or Bus
4. Perfect for train travel: Rockland Stage Coach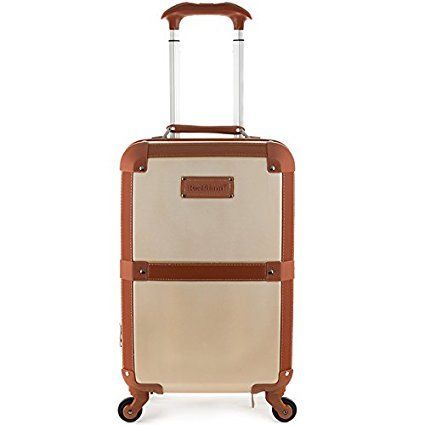 Amazon.com
The Rockland Stage Coach 20-Inch rolling trunk ($60+) lets you travel in style and portability. This bag sports a vintage look with modern spinner wheels to easily transport your luggage. Its surface is coated in polyvinyl chloride to prevent dents and scratches and features mesh zipper pockets inside.

5. Best for the bus: Pacsafe Venture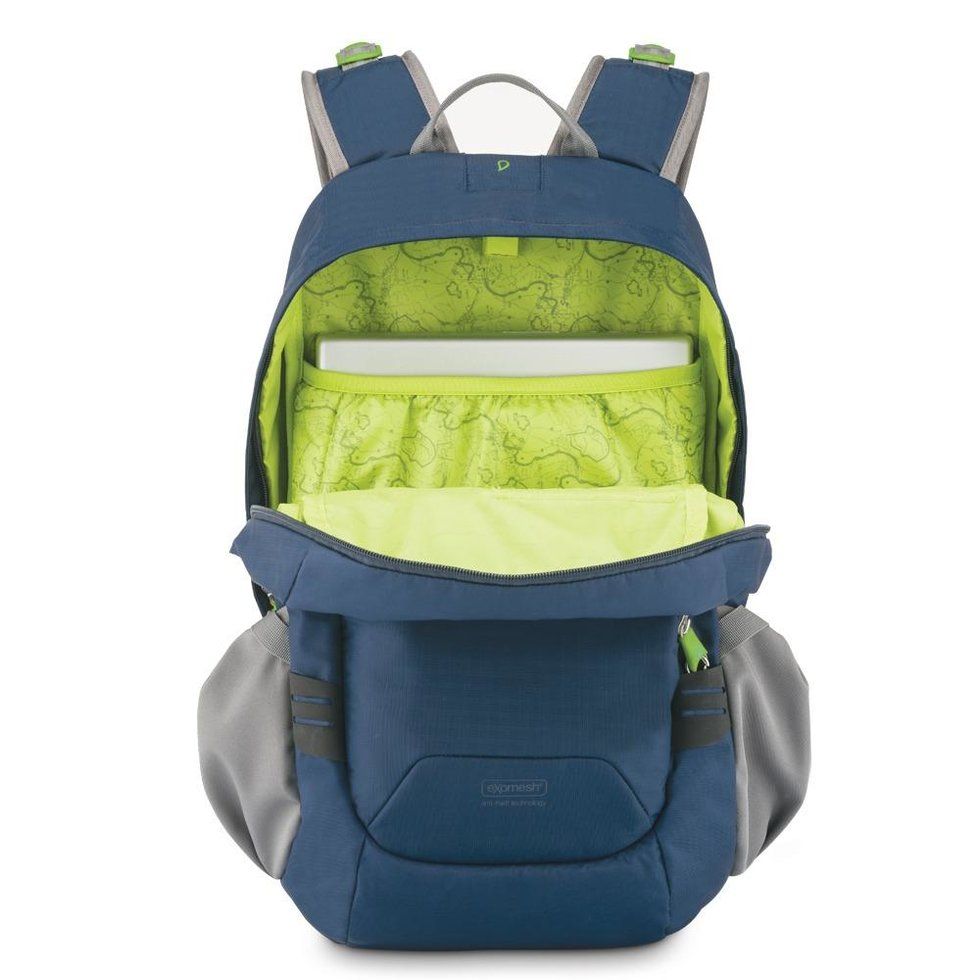 Amazon.com
The Pacsafe Venture Safe 25L ($109+) features anti-theft technology and gives you tons of compartments to organize your things. The bag is built with an exomesh slashguard, RFID protection, and turn and lock security hooks and zippers. This will keep your bag secure while traveling in tight quarters.

6. For the backpacker: Osprey Porter 30L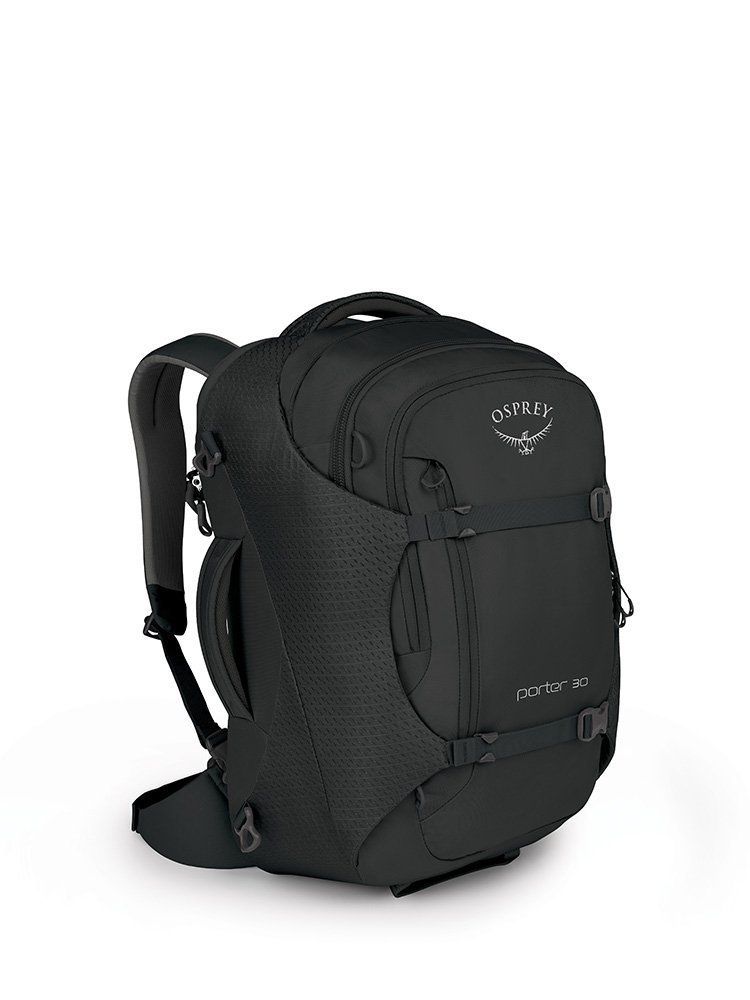 Amazon.com
The Osprey Porter 30L ($120) has plenty of space to store your stuff. Unlike a lot of travel backpacks, this one is streamlined so there won't be extra straps hanging off of it. The shoulder and hip straps can also be stowed away if you ever need to check the bag. The backpack also has a lockable rear panel for your tech.

By Car
7. Big and spacious: Skyway Luggage Mirage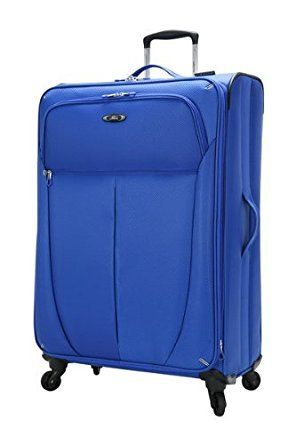 Amazon.com
The Skyway Luggage Mirage Superlight 28-inch is designed for air travel, but will work just as well in a car. Maybe even better because you can pack it to the brim if your trunk can handle it. The suitcase has an expandable section, a side-carry handle when you can't use wheels, and a full-length mesh pocket on the inside.

8. Light but roomy: Print Duffle Bag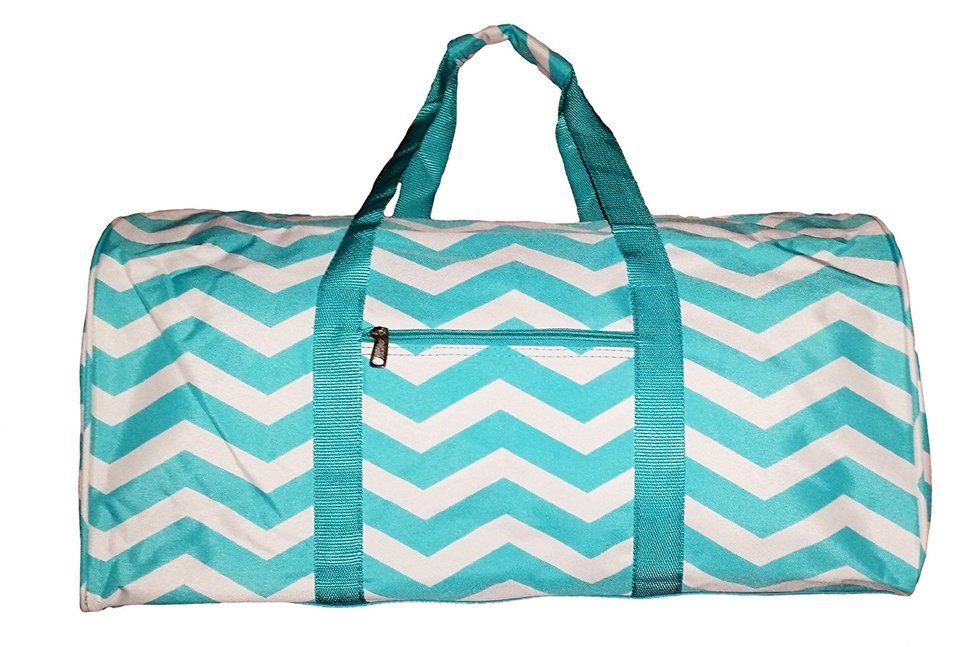 Amazon.com
This print duffle bag ($30) lets you travel in style and comfort. If you're only going for a quick trip or tend to pack light, a duffle bag can give you plenty of space at an affordable price. Some come with more specific compartments or a longer strap to easily throw the bag over your shoulder.

9. For family trips: Merax Newest Luggage Set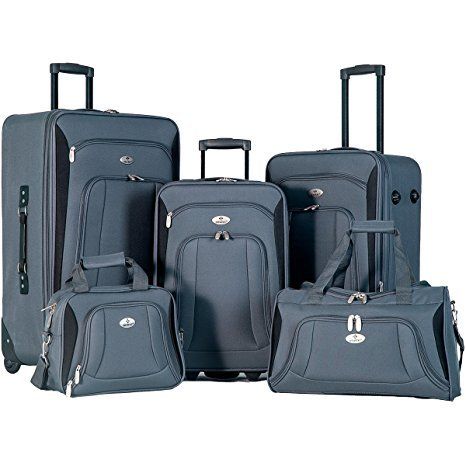 Amazon.com
The Merax Newest Luggage Set ($89+) has five pieces, including three upright rolling suitcases and two smaller shoulder travel bags. This set is perfect for packing up the entire family. The bags are lightweight and easy to carry or roll. Some reviews say these bags aren't the sturdiest, but they should hold up to car travel with no problem.