Guys, the time has come for warmer weather and a need to freshen up your look for weekend brunch. While our old faithful pants or jeans guys seem to wear all-the-time will always have their place, it's sales like these more dudes should be taking advantage of to spice up their wardrobe.
Don't worry, we're not talking about designer jeans or fancy dress pants. Fabletics offers chill and casual joggers and their slacks are even perfect for the golf course.
Finding good quality, casual pants that you can look good enough to meet up with friends to happy hour and comfy enough for your next plane ride is no easy task but Fabletics nailed it. We've recently looked around for a pair that ticked off all our boxes and stumbled on Fabletics Men - a subscription-based membership for active and loungewear clothing.
Fabletics has a whole range of clothes for men that are stylish, comfortable, and best of all, take the guesswork and hassle out of shopping. They're well known for their summer favorite Only Short but their pants are just as good.
Here are the pairs we'll be living in for the next few months:
The Postgame Jogger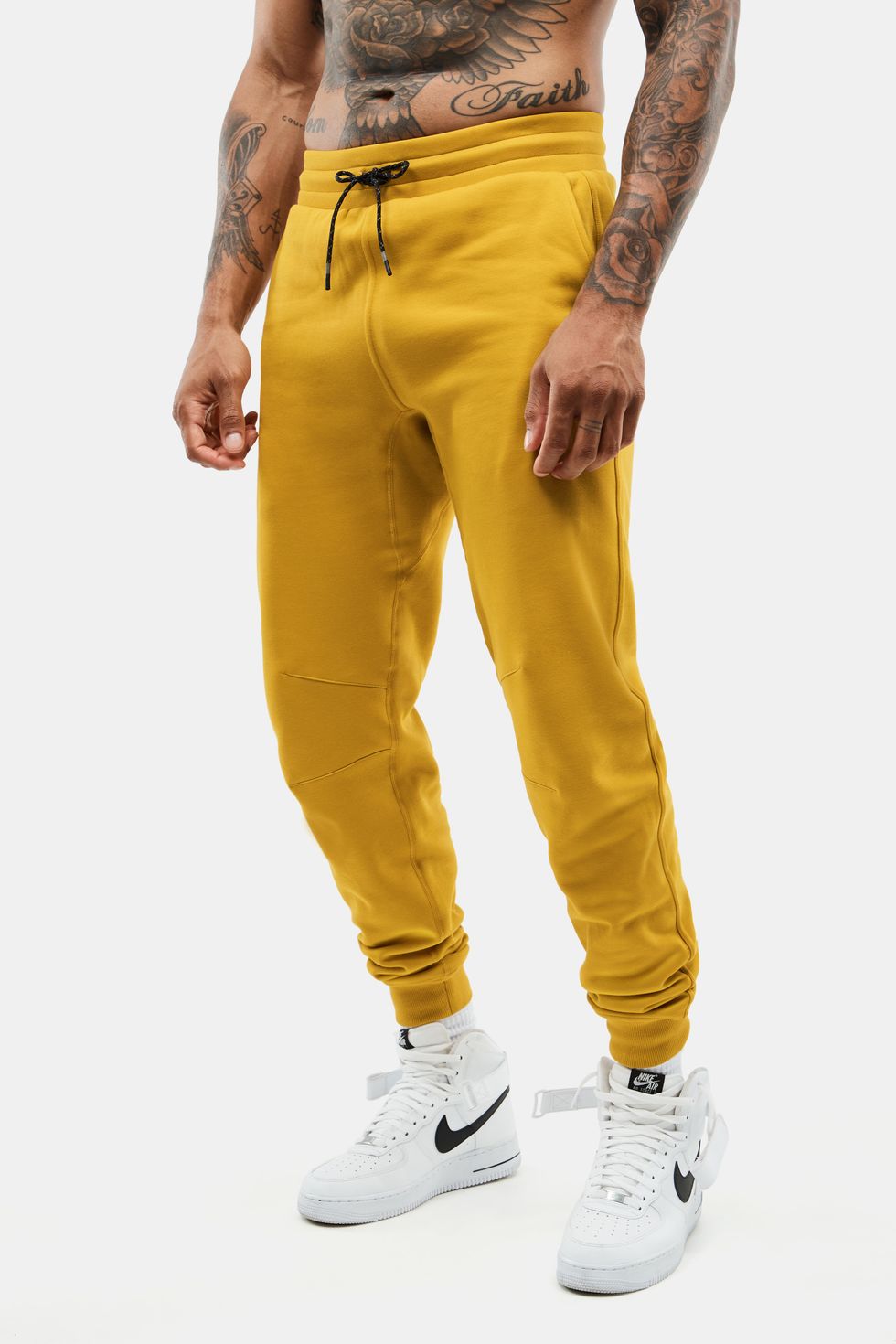 The Postgame Jogger is made from a slightly heavier fleece fabric that's perfect for spring, but they're equipped with sweat-wicking and anti-stink tech, so you can still hit the gym. Made from recycled material, this jogger is designed to have the perfect amount of stretch; seriously, you won't want to take these off.
Like all of Fabletics' pieces, The Postgame Jogger is designed to be both comfortable and functional. So how do you secure this high quality, innovative tech, and ultimate comfort? Easy, a Fabletics Men VIP membership.
Here's how it works: you get free shipping, and between 20-50% off everything, always. By paying $49.95 on the 6th of each month, you receive one Fabletics VIP Member Credit, which can be used to buy an outfit valued up to $80. And when you join now, you can get a pair of pants for just $24!
Every guy needs a Fabletics Men VIP membership. It's incredibly flexible so you can skip between the 1st and the 5th of each month, as many times as you want. Plus, you can cancel at any time (but honestly we don't see that happening with their constant new drops).
Fabletics Men
New VIP Member
Get a Pair of Pants For Only $24 OR 70% Off Sitewide!
Shop Now!
The Only Pant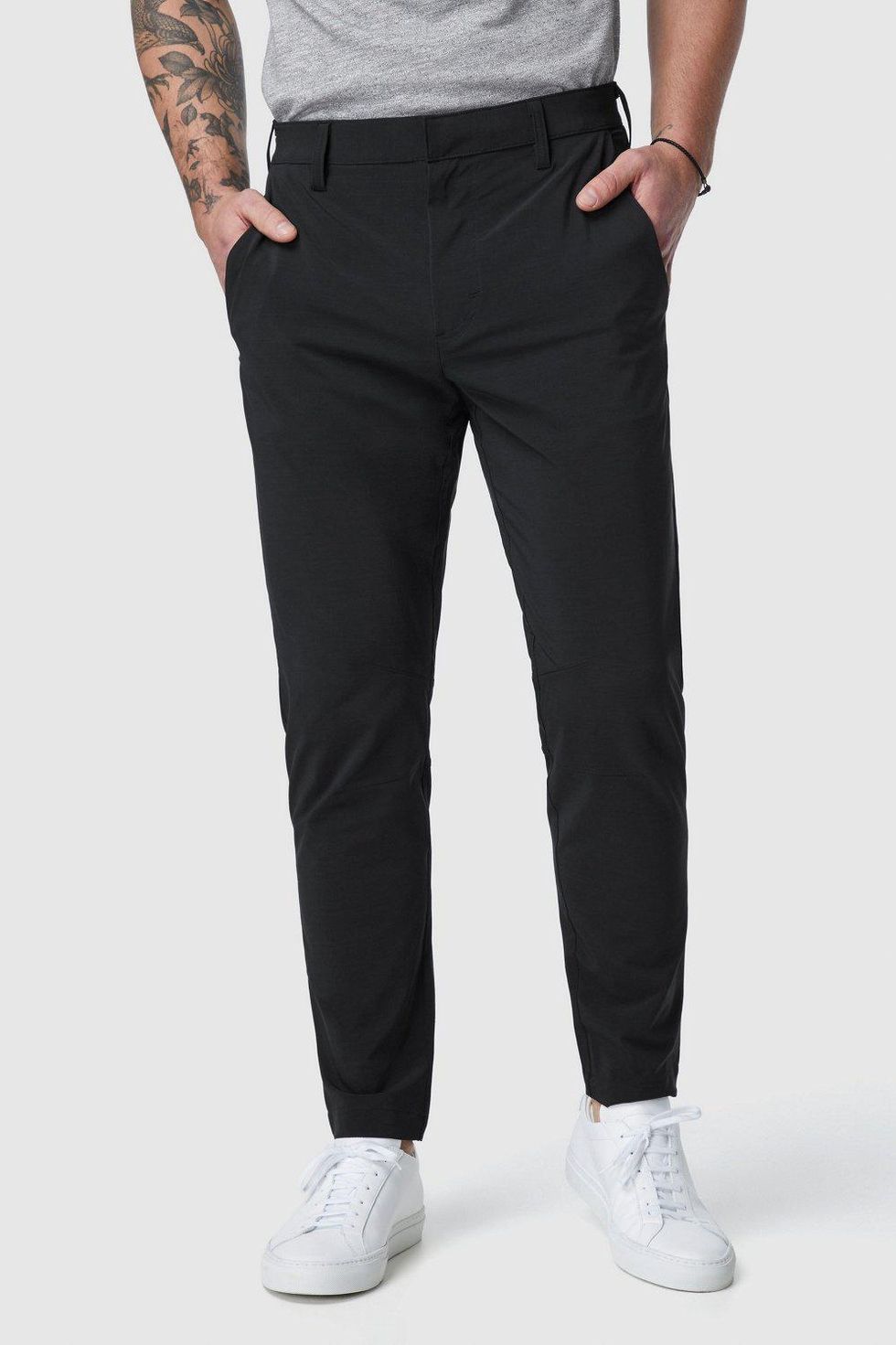 If you only buy one pair of pants this fall, it should be The Only Pant. This classic style has the vibe of a dressy pair of pants but scores way higher on the comfort scale. These are designed to be dressed up or down--who has time to change before a night out?
The Only Pant is lightweight, breathable, and anti-static. The stretch woven fabric is beyond comfortable-- these are just as comfortable as joggers and move with you, so they aren't restricting at all. Plus, it has zip pockets so you never have to worry about your phone or wallet falling out.
The Only Pant will become your new uniform, and luckily it comes in a bunch of different colors: navy blue, black, grey, dusty purple and even a dak twill (our personal favorite). Fabletics' pants come in sizes XS-XXL, and they even have 3 inseam options, so you can find the perfect fit.