Macy's 43rd annual 4th of July Fireworks will be kicking off in just a few days. That means it's time to figure out where you'll be for the spectacle. The show will begin at 9:20 PM and last approximately 25 minutes. But of course, you'll have to secure a location way before sundown.
Finding a place to watch fireworks is always a hassle in NYC, where tourists flood the city while locals stay back for the show. Luckily, if you have friends in Lower Manhattan or Brooklyn, you're in luck. This year, Macy will be making "the iconic Brooklyn Bridge the star of our show," according to their press release. So locals should hit up their friends with rooftop access, and tourists should explore places other than Central Park. If you want to avoid crowds and gain a more pleasurable experience, paying a hefty fee for exclusive access may be worth it. (You could even make your way down to Battery Park to see Jersey City's fireworks!).
Explore the South Street Seaport District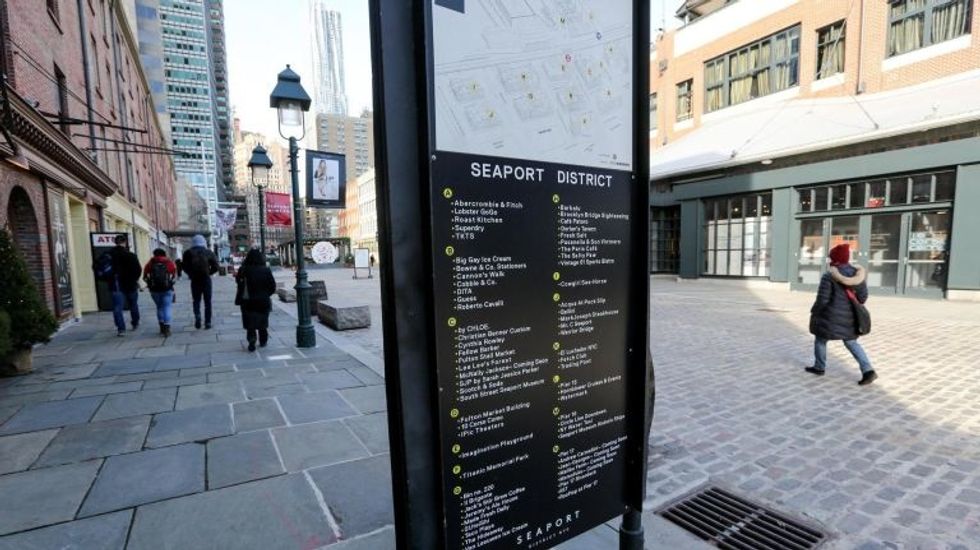 Am New York
The South Street Seaport District is rich with history. Many overlook the area, since it's a quieter destination, but the views here are spectacular. Spend the day exploring. Stop by Bowne Printers to learn about the district's historic printing industry. Grab a bite at the Fulton Stall Market, or walk down by Pier 17. Just remember to check everything out before the fireworks begin!

Head Down to Pearl Street and Dover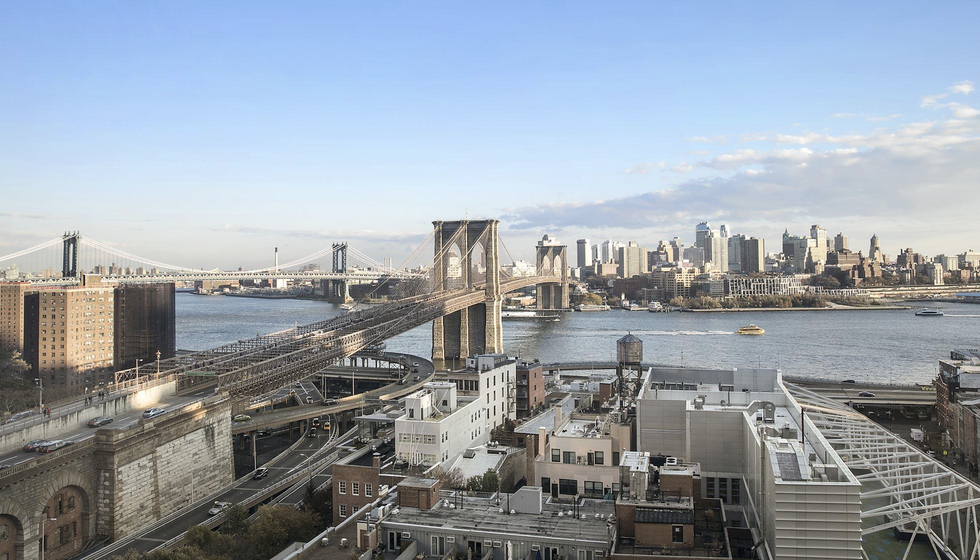 Corcoran
Located near the Seaport but away from the windy river and bustling crowds, this intersection will offer one of the best peaks at the skyline.

Set up Camp at Broad Street and Water Street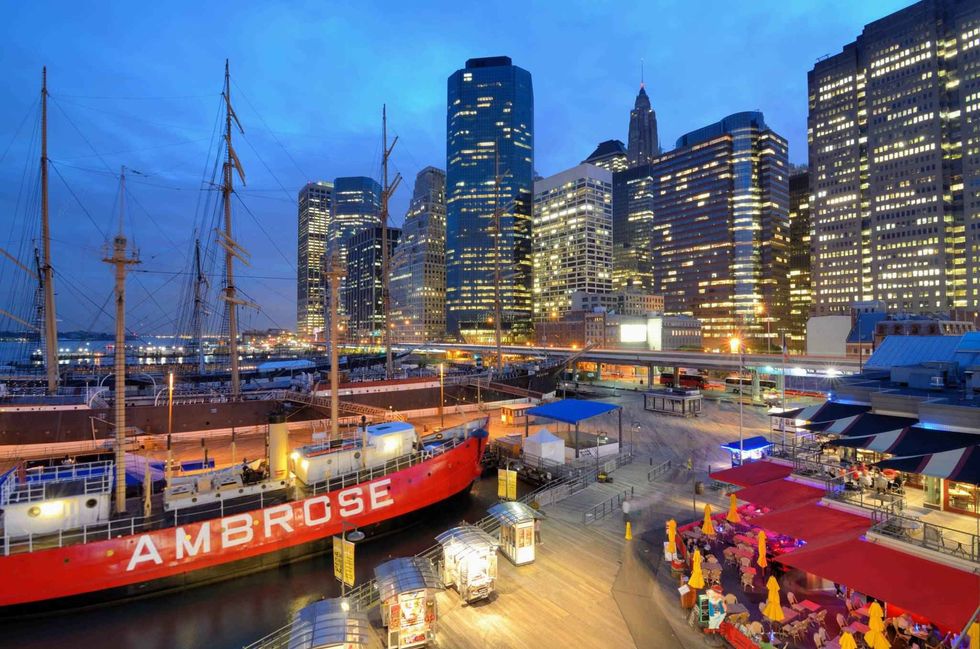 Tours and Travel
Macy's recommended this location as one of their best vantage points.

Ball Out at The Fulton by Jean-Georges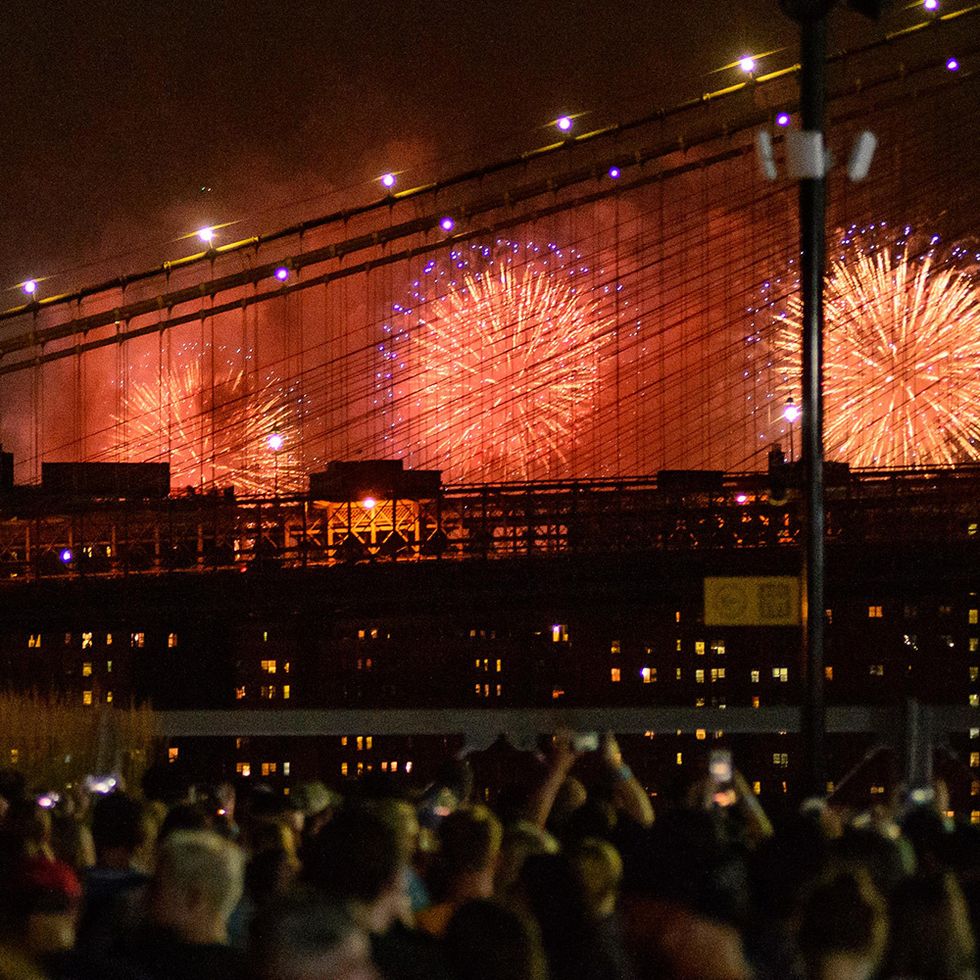 Pier 17
Drop $75 on a ticket for the views of a lifetime. The restaurant is hosting a Fourth of July event, with an open bar, hors d' oeuvres, and a caviar bar, for your splendor.
Check Out Brooklyn, Too!
Many out of towners believe Manhattan is the place to be, but no one should miss out on this borough's views, eats, and history.
Enjoy The Brooklyn Heights Promenade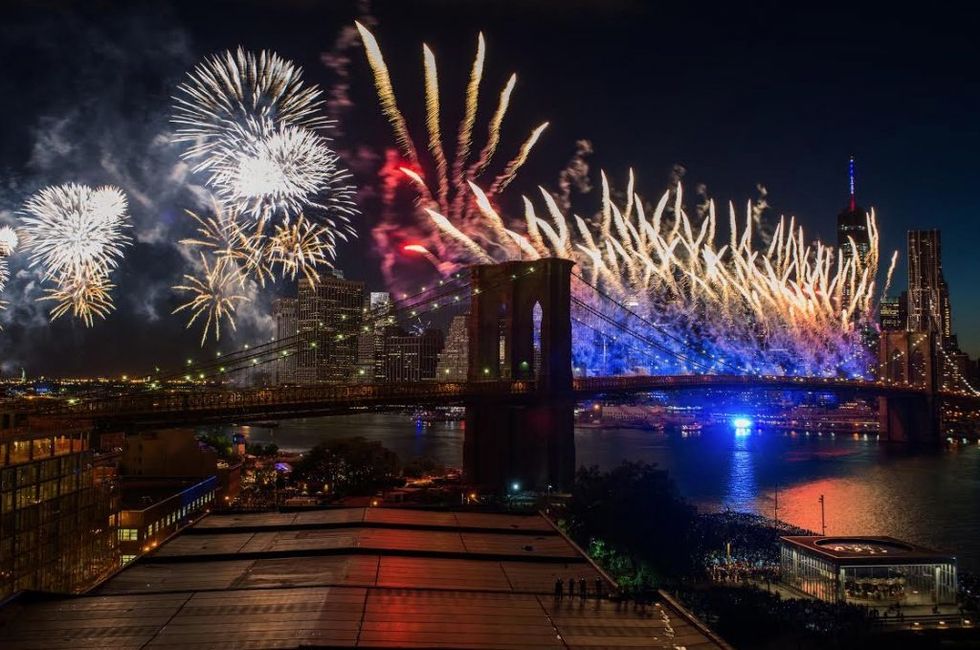 Brooklyn Daily Eagle
The Brooklyn Heights Promenade will offer front and center views of Macy's 43rd annual fireworks. As it goes for every other public location, make sure to show up early before the park fills up!

Dine at Cecconi's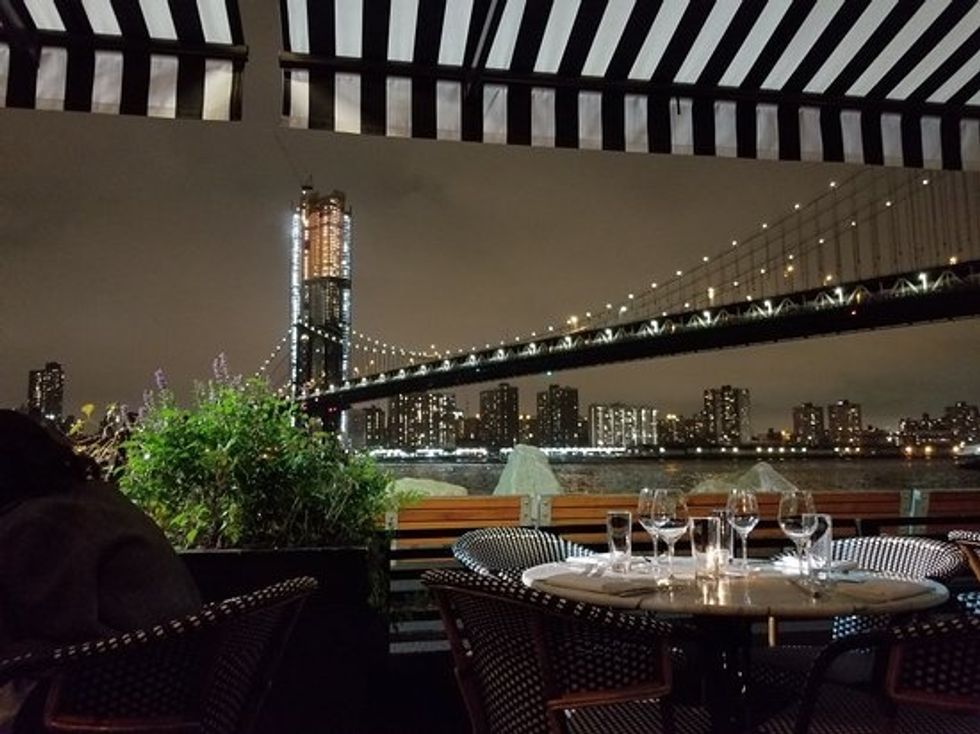 Trip Advisor
Drop $200 on the at least one NYC dining experience; it's worth it! Cecconi's, the Italian restaurant affiliated with Soho House, will offer a glorious waterfront view of the fireworks, drinks, and their famous pizza.

Hop Over to Brooklyn Bridge Park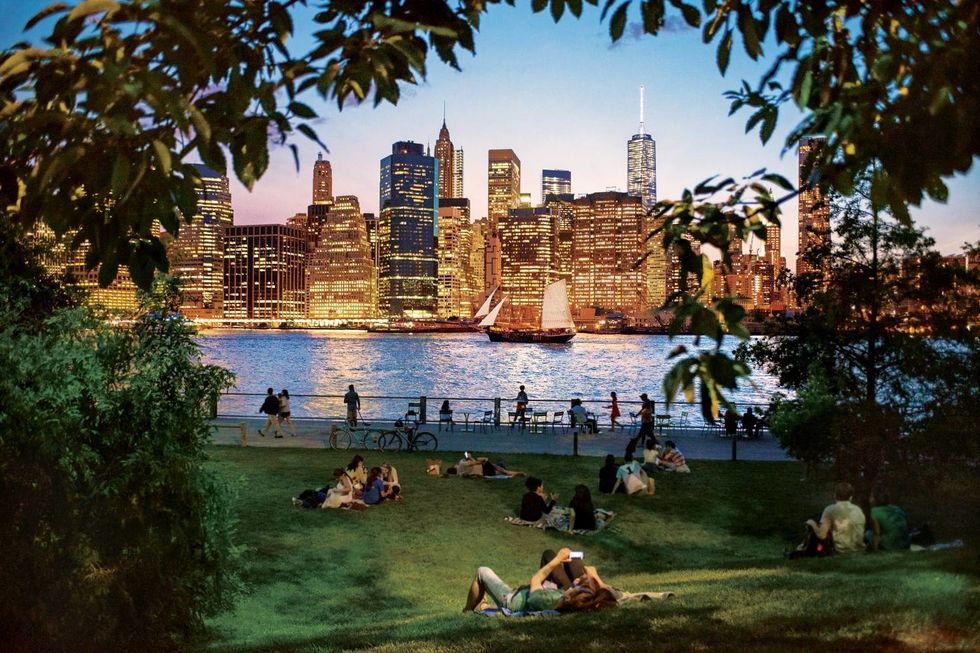 NYCgo
This year, Brooklyn's waterfront park will have individual sections open for your viewing pleasure. Every available section will have standing room, while the Dumbo sections will remain closed.