To quote one of Washington Height's most famous ambassadors; it's quiet uptown. A handful of bodegas, restaurants, and schools fill the blocks in the mellow neighborhood of Hudson Heights. But nestled in this sleepy slab of land at the tip of Manhattan is a green escape from the chaos and headaches of New York City life. Upper Manhattan's Fort Tryon Park is a perfect escape for anyone seeking a moment or two to connect with nature while still getting to explore a little culture too.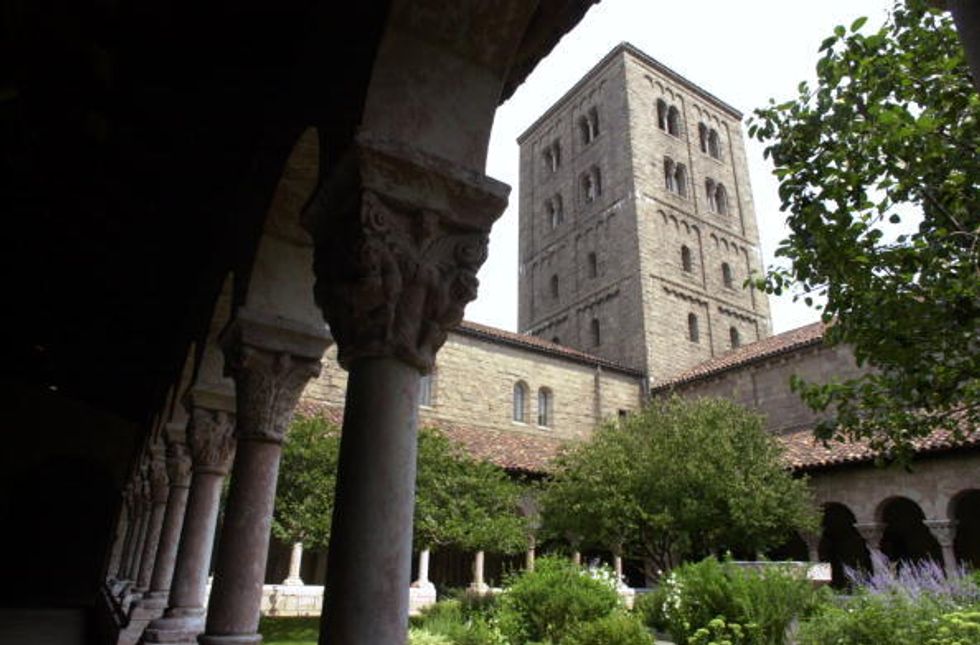 New York Daily News Archive- Getty Images
Located stretching from West 192nd Street to Dyckman, the 8-mile long park is perhaps often best known as the home of The Metropolitan Museum of Art's medieval collection, The Cloisters. Housing a collection of breathtaking works in a replica of a medieval monastery, The Cloisters offers an intimate opportunity to explore tapestries and relics warmly surrounded by nature. A far less intimidating destination than The Met's massive midtown home, The Cloisters takes far less time to fully savor before delivering you back out into the park.

Yet even if your interest in art is limited, Fort Tryon features more than enough natural beauty to keep you satisfied. For this looking for seeking to stretch their legs, the park has several paths for exploring its hilly terrain as well as the longest dog run in Manhattan. Or if you're looking for a calmer and more reflexive experience, there are plenty of benches and lawns throughout the park offering picturesque views of the Hudson River.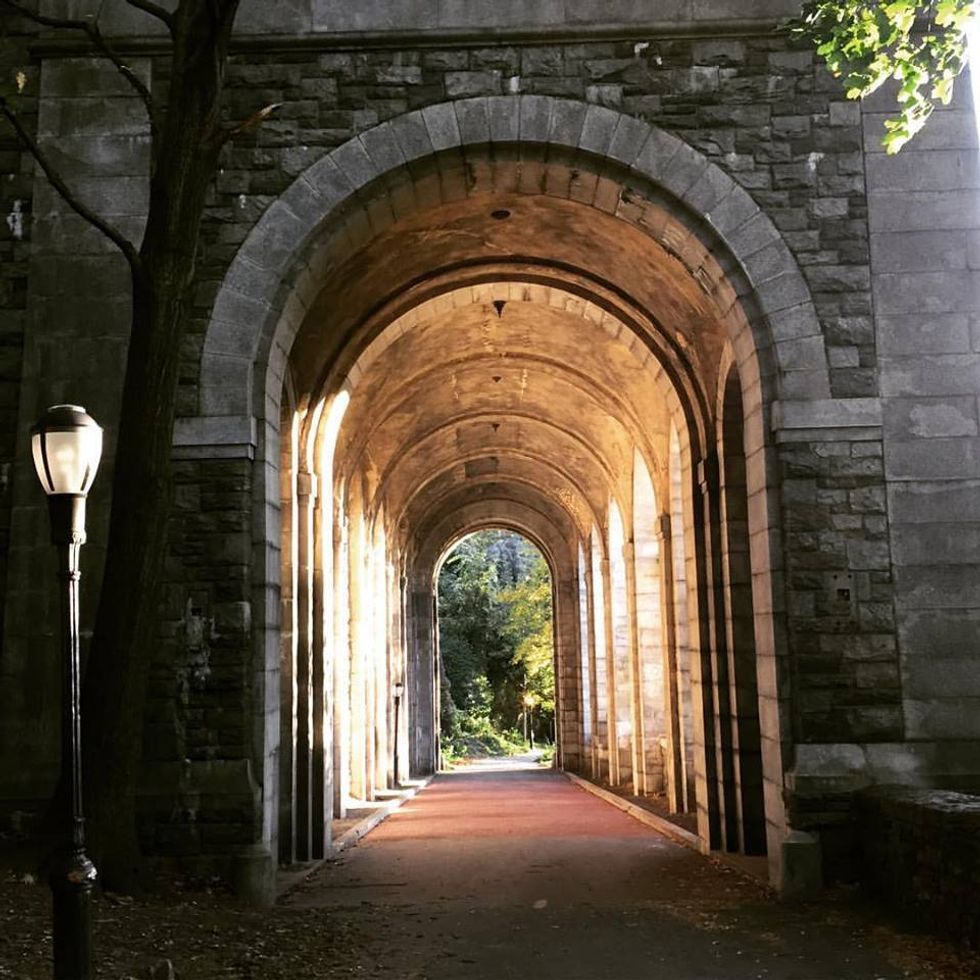 Nathan Braun
And no matter the time of year, the park features a lush variety of trees and gardens, maintained throughout the different seasons. The three-acre long Heather Garden has been named one of the top gardens in New York for its ever changing offerings of natural color, as well as an Alpine Garden, which has managed to offer a variety of plant life despite rocky terrain. The park also boasts, New Leaf, a gourmet restaurant in the heart of the park for those looking to treat themselves to some fine dining. And for anyone looking to make believe for a moment or two that they're in Narnia or Hogwarts, look no further than the park's grand arches that once served as a mansion entrance way in another life.
Fort Tryon, once found to be the happiest spot in New York, has been perhaps the greatest weapon I've found in combating the often soul-crushing nature of city life. Whether I'm taking an early morning run through the park or taking a seat in the garden and watching the sunset over the Hudson, I'm able to break free of my own neurosis for a moment or two and enjoy a quiet slice of New York. Isolated enough to feel like an escape, but still packed with the vibrant sights and experiences we expect from the city, anyone who makes the trek up to 192nd will surely be rewarded for their trip.