There's a lot more to Nevada than Las Vegas, Burning Man, and the Grand Canyon. In fact, the state is mostly an expanse of magnificent deserts and natural wonders. Largely left at the mercy of the weather for thousands and thousands of years, Nevada is full of entrancing rock formations, unblemished lakes, and lonely highways leading through mountain passes. Here are 10 natural wonders to see in the Sagebrush State.
1. Red Rock Canyon National Conservation Area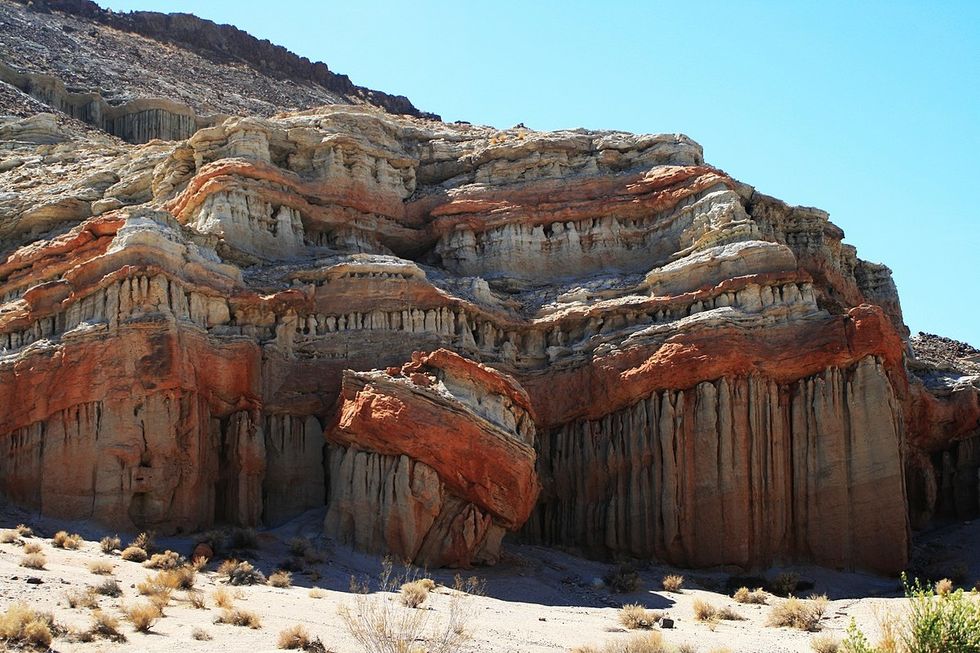 Wikipedia
With its 3000-foot sandstone walls, Red Rock Canyon is a sight to see. Nevada's first conservation area stretches a total of 200,000 square miles and is popular with rock climbers, hikers, and nature-lovers of all stripes.
2. Lake Mead National Recreation Area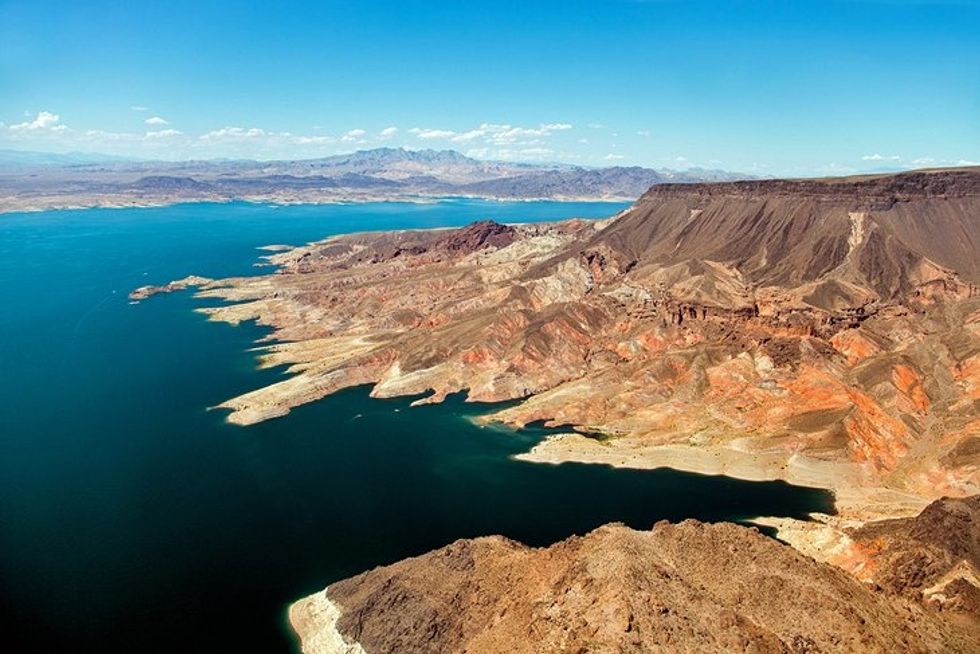 planetware.com
Rife with campgrounds, trails, and historic attractions, Lake Mead National Recreation Area sits at the border of Lake Mead and Lake Mohave. Its most popular attraction is Boulder Beach, a sunny, sandy attraction near the also-famous Hoover Dam, but the area offers endless natural wonders.
3. Great Basin National Park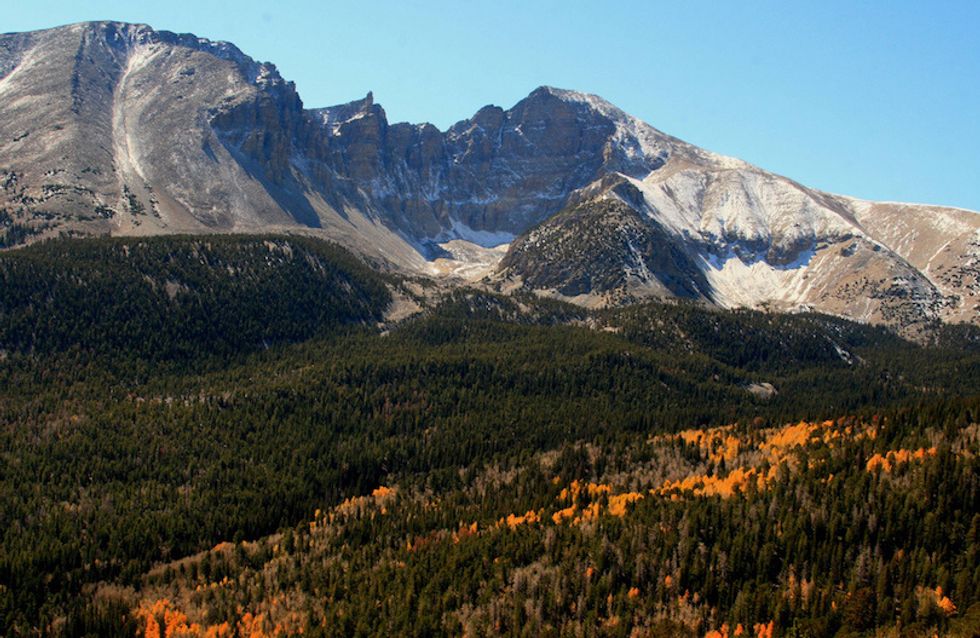 Among the bristlecone pines, the alpine lakes, the rolling sagebrush, the ancient creosote bushes, and the deep limestone-cloaked caverns below ground, you might just find the peace and solitude you've been seeking in the Great Basin National Park. This place features some of the oldest trees in the world and is a hotbed of natural wonders, perfect for campers, stargazers, and anyone seeking total solitude.
4. Valley of Fire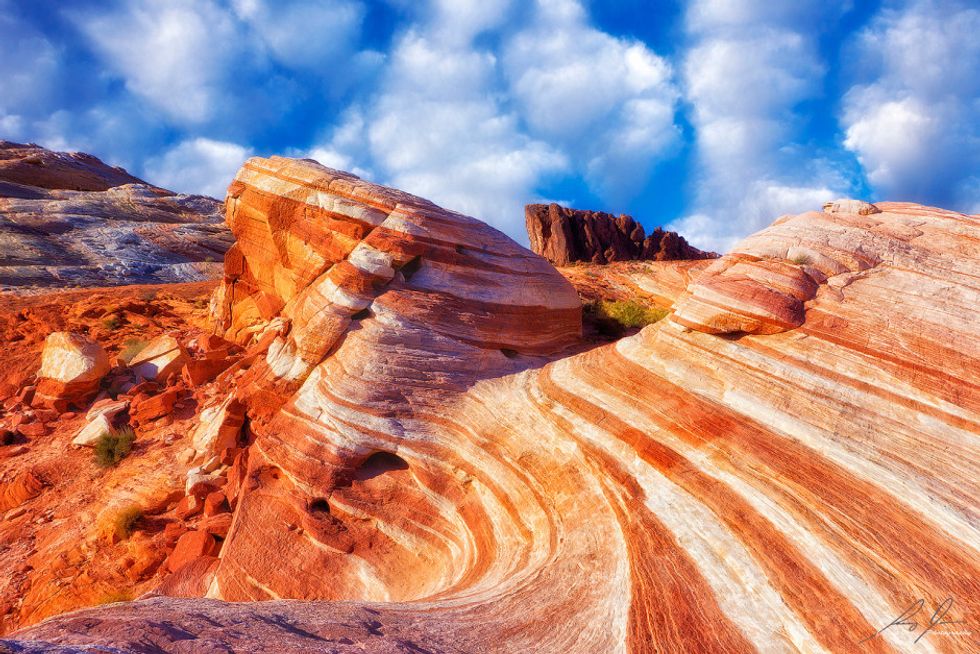 Matadornetwork.com
Nevada's oldest state park is just an hour from Las Vegas, but it feels like an alien (or perhaps Seussian) landscape. The name "Valley of Fire" stems from the appearance of its many150-million-year-old sandstone formations, which sometimes resemble flames bursting up from the sand.
5. Mount Charleston and the Spring Mountains

lasvegasareatrails.com
Mount Charleston is a 12,000-foot-mountain, and ambitious hikers can treat themselves to a trek, campers can sleep under the stars, and luxury-seekers can crash in one of two nearby resorts. Mount Charleston's peaks offer magnificent views of wild Ponderosa pines and aspens, animals like desert tortoises and wild horses, dramatic waterfalls, and the aptly named Cathedral Rock.
6. The Grapevine Canyon Petroglyphs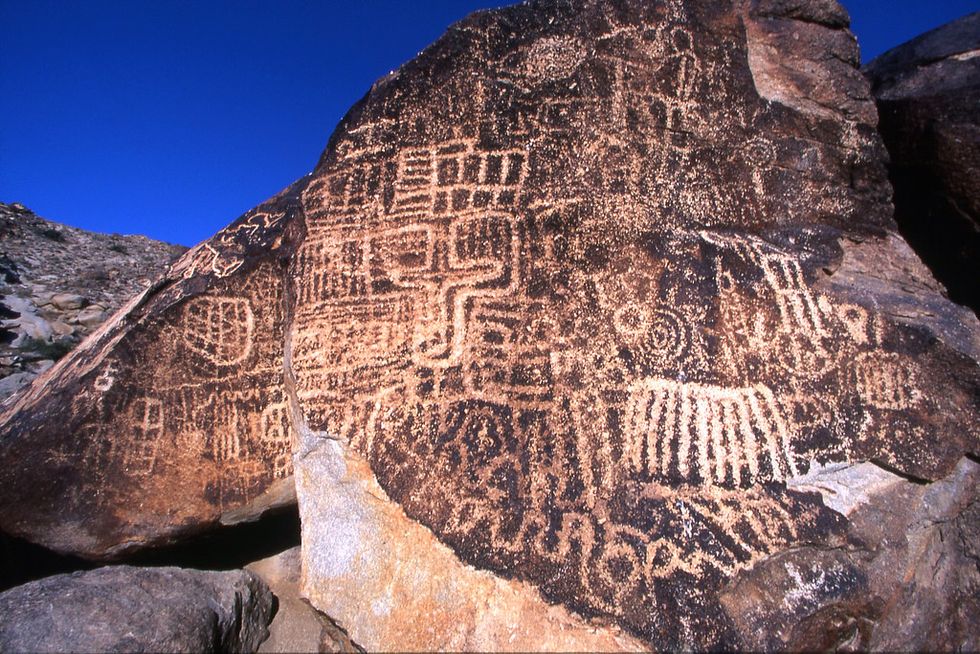 flickr.com
For a glimpse of the distant past, venture through the Mojave Desert to Laughlin County's Spirit Mountain. As you near the Grapevine Mountain's Christmas Tree Path, you'll pass by petroglyphs etched on cave walls and stones. Created between 1100 and 1900 AD, the meaning of the glyphs is unknown, but it's easy to imagine some sacred significance when looking at the spirals and matrix-like lines.

7. Tonopah Stargazing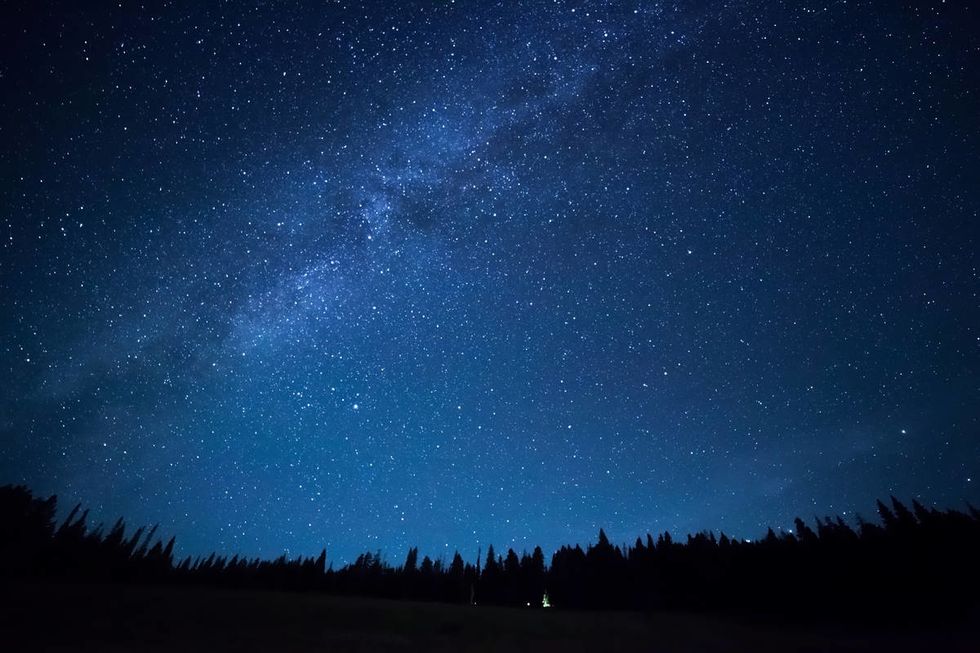 tigoatours.com
The little town of Tonopah makes a big claim: It promises the best stargazing in the country. Townsfolk have created "star trails," specific pathways through the wilderness outside the town that allow visitors to experience unbelievable, crystal-clear views of the Milky Way and the galaxies beyond.

8. Jarbidge Wilderness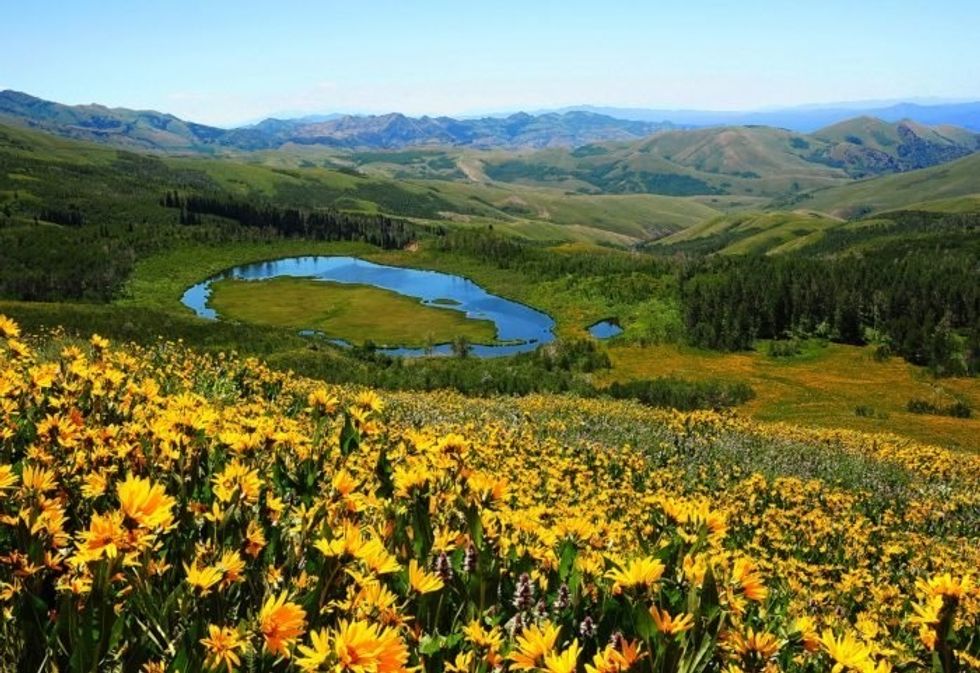 onlyinyourstate.com
This isolated, hidden gem is well off the beaten path, but if you're longing to escape the trappings of touristy parks, Jarbridge Wilderness in Elko County offers surreally beautiful vistas and natural wonders galore. With a wide variety of pine species and lush wildflowers like lupine that bloom in warmer months, Jarbridge is lonely and beautiful and entirely worth a stop. Fun fact: The word "Jarbridge" means "monster that lurks in the canyon" in Shoshane, and the hills are haunted according to some Indigenous tribes from the area—so perhaps think twice before actually visiting.

9. Fly Geyser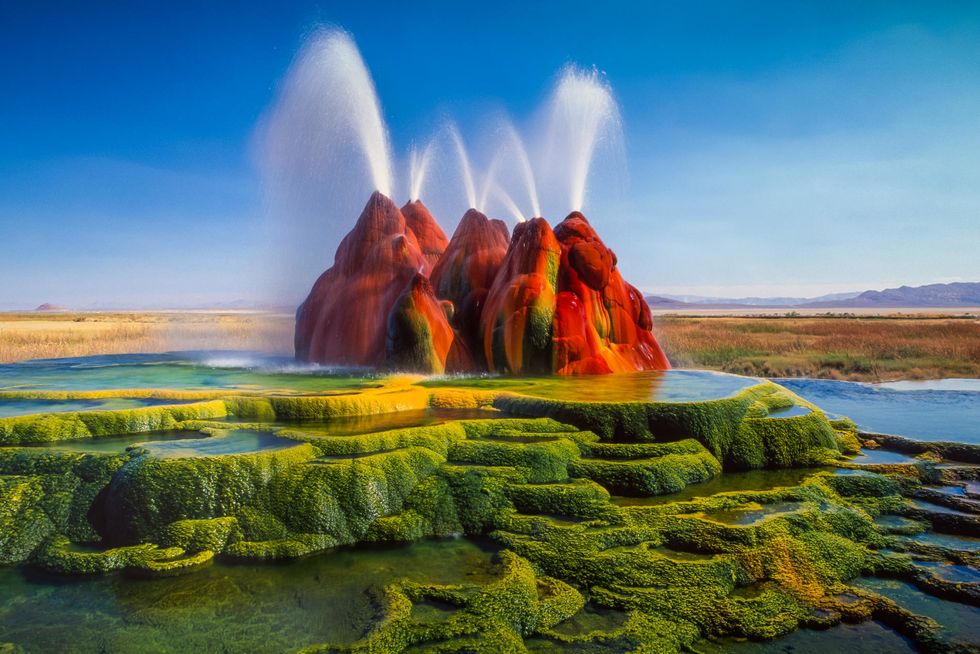 The continuous Fly Geyser of Fly Ranch is on private land in Nevada, USA Alamy
You might know Nevada's Black Rock desert as the location of Burning Man, but the infamous festival is just one of the desert's many very trippy attractions. In 2008, the Burning Man festival bought the then-privately-owned Fly Geyser, a magnificent and perpetually erupting clump of rock stained red and green by internal reserves of thermophilic algae. Today, it's open from April to October each year, and you can visit via private tours.
10. Spencer Highway Hot Springs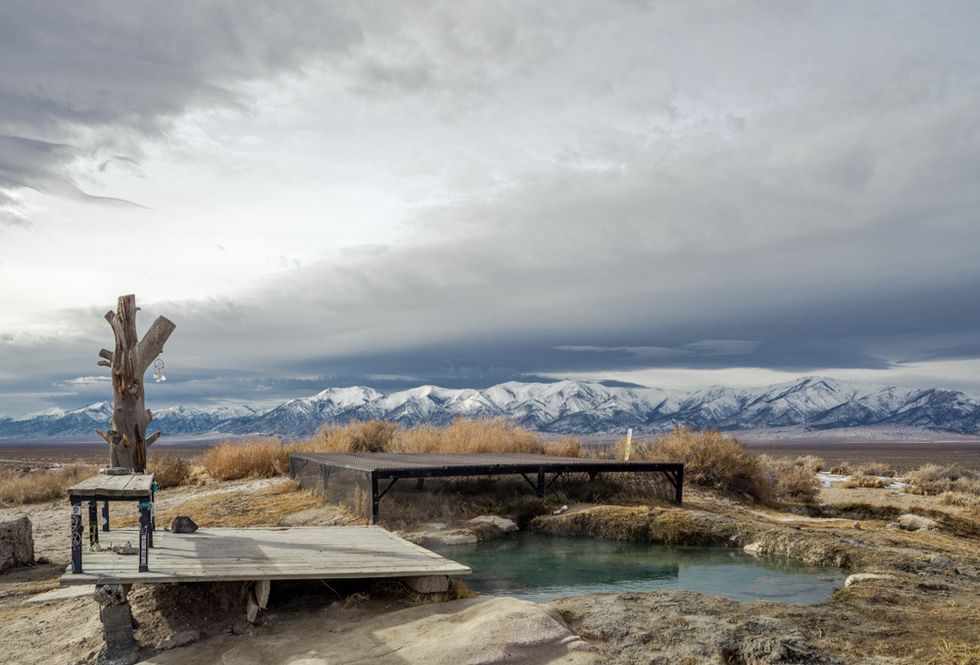 thedyrt.com
Just off the edge of "America's Loneliest Highway"—AKA Highway 50—is a secluded hot spring. Accessible by dirt road and cradled in the center of the lush Big Smoky valley, these are just one of the many isolated hot springs across Nevada.
"Nevada is located atop seismic fault zones where fissures in the earth bring the brimstone close to the desert's mantle," explains Nevada resident Howard Goldbaum, creator of a website that allows you to experience Nevada in VR. "Ten thousand feet below the ground, flowing water comes in contact with superheated rock, bringing to the surface steam vents, geysers, and hot springs. When I approach one of these thermal features, a surreal oasis interrupting the ordinary landscape, I feel connected to the inner warmth of life's cradle, a visitor to the world of geological time."
Or, in the words of geologist John McPhee, "A million years is a short time - the shortest worth messing with for most problems. You begin tuning your mind to a time scale that is the planet's time scale. For me, it is almost unconscious now and is a kind of companionship with the earth... If you free yourself from the conventional reaction to a quantity like a million years, you free yourself a bit from the boundaries of human time. And then in a way you do not live at all, but in another way you live forever."