After the past year, things are starting to pick up again, and with that comes a whole new set of challenges. There's a big push right now to escape the day-to-day and go on a vacation - we've earned it, right? But not everyone is okay with hopping a flight to the nearest resort and that's okay.
As the weather warms up we're still thinking about vacationing but not ready for any big extravaganza. Well, instead of just another "staycation" in the living room we found something better: Getaway.
Getaway has outposts all over the country, with cabins that give you the feeling of camping but with all the modern amenities. This is the vacation for everyone.
The Family
Favorite Feature: You can bring kids, pets, and it's affordable!
Experience: My family absolutely loved our Getaway.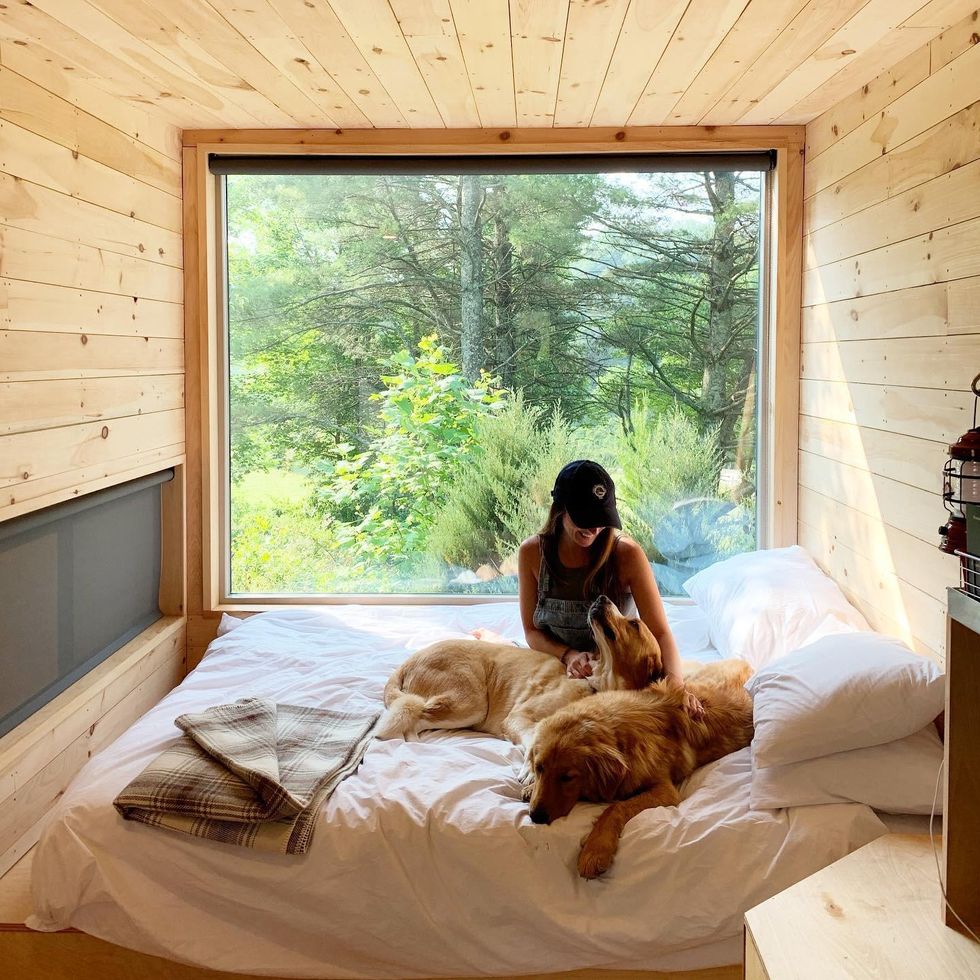 First off, there was no struggle trying to accommodate my husband, two kids, and our dog. This is usually the biggest obstacle no matter where we go. We had two queen-sized beds and plenty of room for the five of us. Not only was our cabin comfortable but also affordable, we even saved money on food thanks to the kitchen that had all the essentials and we brought the rest with us.

The best part was that even though we were camping, there were plenty of activities beyond hiking to keep the kids entertained (and tired out by the end of the day). After an easy walk in the mornings on some pretty spectacular trails, we headed out to some great local breweries and a beautiful market where we picked up some homemade cookies. Getaway's website is packed full of information about fun activities you can do near your outpost, which was awesome for two overtired parents who didn't wanna have to do any planning!
Couldn't imagine a more perfect vacation for our family with the best of everything, still close to home.
The Couple
Favorite Feature: Only a 2-hour drive from major cities.
Experience: I've been longing for a vacation but my boyfriend still doesn't feel comfortable traveling by plane. Understandable, so we compromised and decided to go withGetaway. We live in the city, so we wanted something that would be a close drive, but that would also feel like a million miles away. Luckily, Geatway outposts are only a 2 hour drive away and nestled in nature.
I wasn't sold on camping as a relaxing getaway, at first but when we arrived I knew all of our needs were taken care of. We got into our cabin with contactless check-in and then enjoyed all the creature-comforts like the queen-sized bed in front of a huge window, fully-stocked kitchen, and a bathroom that included a shower with running hot water - not your ordinary camping experience to say the least.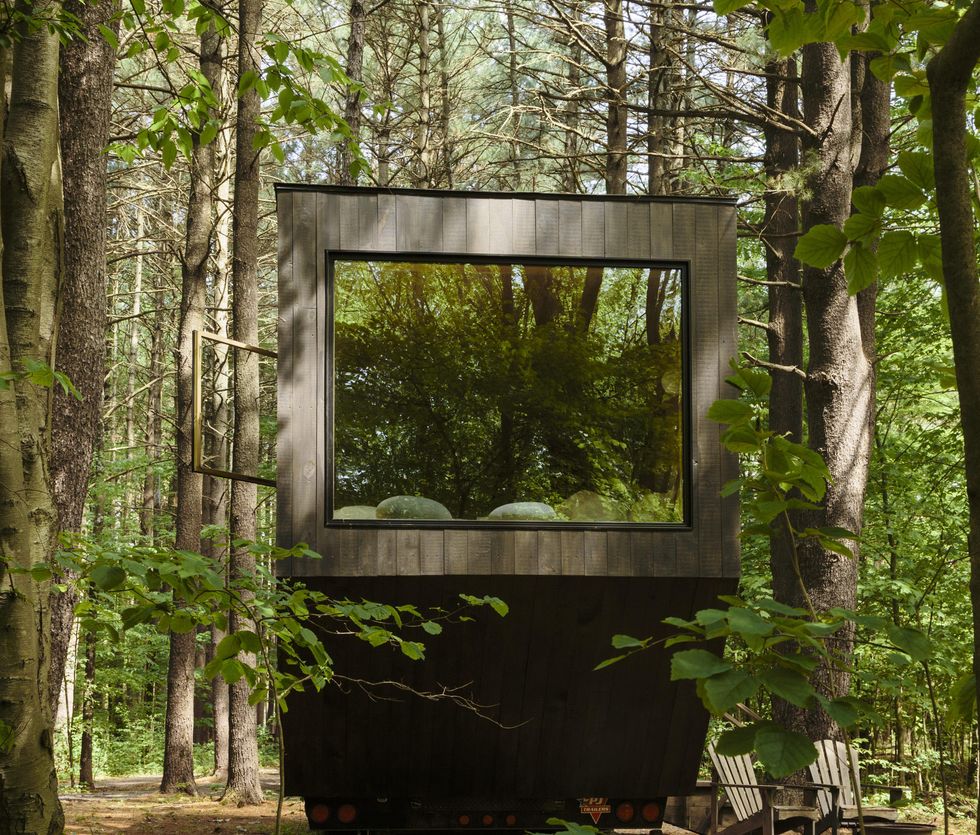 We loved exploring nearby trails just a couple of miles from the outpost. We spent hours walking and talking and just enjoying being away from the hustle and bustle of the city. We ended our nights at our cabin's private fire pit, roasting s'mores and looking at the stars (yes, it was like a movie).

It was the perfect "us" time we needed without even having to fly out.
The Workaholic
Favorite Feature: A built-in digital detox
Experience: It got to the point where if I was in one more Zoom meeting, I was going to explode! Working from home has taken its toll on me the last year, and even though life is starting to feel normal again, I was in major need of a break.
I wanted to hop on the vacation bandwagon but I can't take off too much time from work. A friend suggested I check out Getaway, they said it would be the perfect way to unplug. I was in luck when I found that they had outposts near me!
Not only was my cabin comfortable and I had everything I needed, and everything I didn't: no television to tempt me or strong cell service. The first thing I did after contactless check-in was stash my phone in the cabin's secure lockbox - I felt so much lighter right then and there. The rest of my weekend was spent in true digital detox bliss.
I read the book that I'd been meaning to finish for forever and I appreciated that Getaway had a shelf with a small library in the cabin too. How To Stay Alive In The Woods was a fun read, especially curled up in a chair next to the fire. By Sunday I was so sad to leave but I can't wait for my next weekend vacation that's so easy and is just what I need.
Final Thoughts
There's no other vacation that ticks off everyone's boxes the way Getaway does. It's a safe and fun option that lets you get the fresh air you've been craving and without roughing it.
Getaway has outposts outside of Atlanta, Austin + San Antonio, Boston, Charlotte + Raleigh, Chicago, Dallas, Houston, Los Angeles, Nashville, New York, Pittsburgh + Cleveland, Portland, and Washington, DC. Get your tiny cabin starting at just $99 a night and treat yourself to the retreat you deserve.
Plan Your Next Adventure With Getaway!