On 1st avenue between 87th and 88th street, flanked by a hardware store and a plumbing company, sits the pastel green façade of Glaser's bakeshop. The German bakery celebrated its 115th birthday this year and is as much a cultural hub of the Upper East Side as ever. As the third oldest bakery in Manhattan, Glaser's has retained much of its old world charm and while most recipes have survived into the 21st century, nothing is labeled and there is no consistent menu. The bakers make what they want, when they want, and they don't care if you complain about it. The shop has its standards (Danishes and apple pies are almost always available) but peering into the glass display case, smudged with the fingerprints of neighborhood kids, always elicits a smile. Whether the day's special is 'Earthquake Cake' (a cross between a cheesecake and a Danish twist) or a new treat, concocted in Glaser's secret lab, it's impossible to go wrong.
On top of the fact that it's arguably the best bakery in the city, Glaser's is also ridiculously cheap. That's right, despite rising rent costs, inflation and its amazing reputation; Glaser's still sells the majority of its items for $3 or less. The secret to their success is that the Glaser family purchased the building at 1670 1st ave shortly after opening in 1902. This means, in a city that chews up and spits out businesses daily, Glaser's doesn't have a landlord to deal with. They keep their amazing pastries at a price that is completely incommensurable with their (the pastries') quality.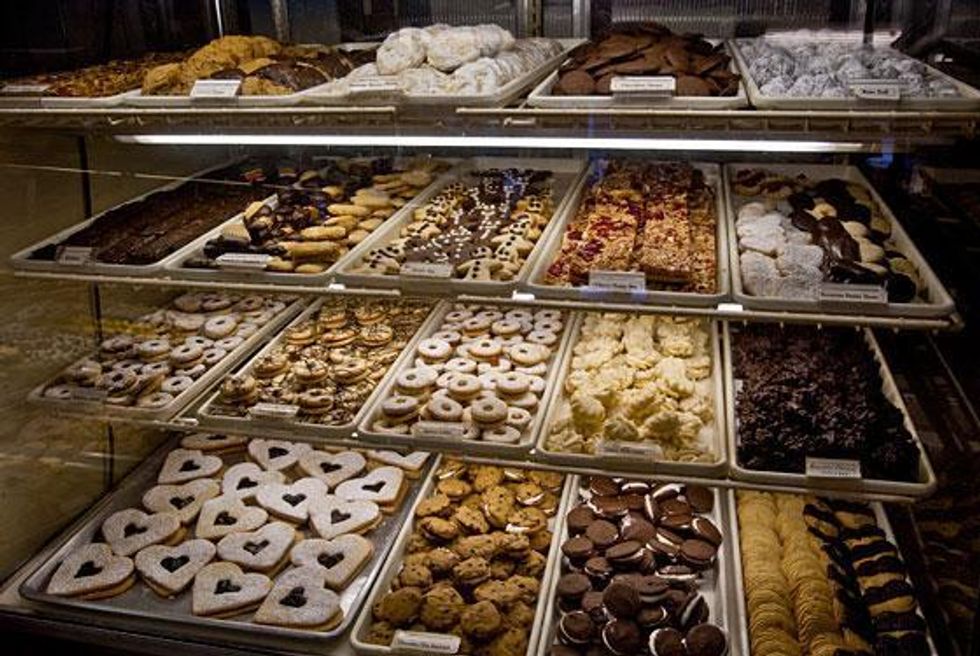 Photo by Jed Egan
While one would no doubt enjoy a Glaser's dessert if it were brought to him/her, part of the experience is going into the store itself. The minuscule interior is decorated with old wooden display cases and the owners would be hard-pressed to fit a dozen people in front of the counter. Even so, the cash-only sweetshop manages to never keep its customers waiting long and the women at the register always have time for small talk. The workers behind the counter are all good humored and friendly and sometimes, if you're lucky enough to be there on a slow afternoon, the ladies there have been known to sneak extra treats into customers' bags.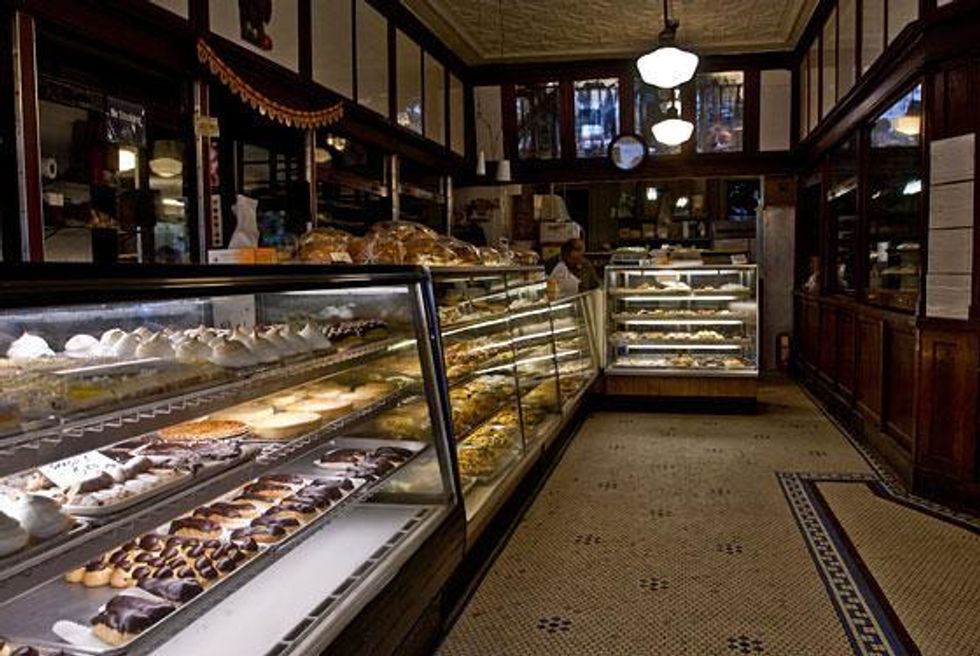 Photo by Jed Egan
Despite its neighborhood status and tenure, Glaser's has remained a bit of hidden gem. It rarely appears in any "best of NYC" articles and many people are completely unaware of its existence. If Yelp reviews are any indication of success, the store is doing well but it's a mystery as to why this neighborhood mainstay isn't better known. Either way, there it sits, a snapshot of the past: a family owned bakeshop, providing small-town hospitality in the biggest city in America. In a town full of food fads, Glaser's stands out in its appeal to tradition and its dedication to maintaining the recipes people have been enjoying for over a century. This bakery is a truly special place and the Glaser family has carved out a spot for its name in New York's rich food history. So stop in, try a cheese Danish or an apple tart and see if you don't fall in love with this Germantown staple.