I had just started watching Golden Girls when I found out a themed cafe had opened in my neighborhood! Most importantly, I was really excited that something so cool had opened just down the street from me. Secondly I was curious to see what all the buzz was about. I investigated and I'm happy to say it's absolutely worth the visit to Washington Heights on your next trip to NYC. I quickly became a regular at Rue La Ruethe Golden Girls themed essential brunch spot and as I've seen it develop and grow I can say this is a place you should take your gang to say "thank you for being a friend."
The inside of Rue La Rue is an ode to all things Golden Girls and Rue McClanahan. One wall is a progression of Rue's hairstyles throughout her career. Photos of the cast and press articles line the walls. A real golden globe sits in the corner roped off next to a grand piano that a mannequin sits on wearing one of the outfits from the show. I feel like overtime I go into Rue La Rue I notice something different.
The coffee at Rue La Rue is amazing. For the sake of this article, I had to go back a few times to try their wide variety of roasts. They have four kinds each named after their respective Golden Girl. My favorite, the Sophia is a bitter Italian dark roast. Makes sense. Though their bean is great making their drip coffee stand alone, definitely make sure to try a latte. They offer non-dairy options and serve their craft lattes in glass mugs where you can admire the carefully layered foam.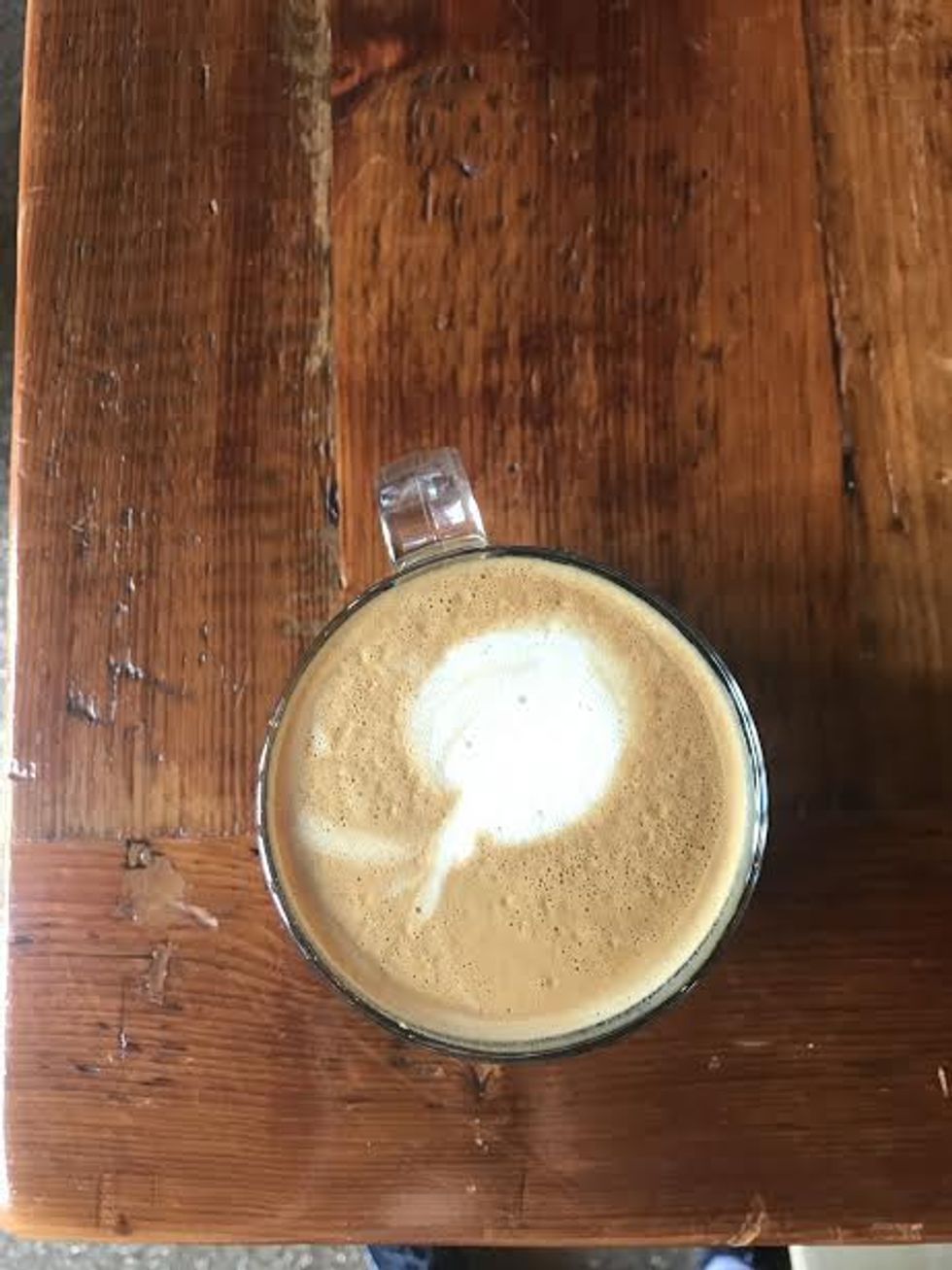 This morning's latte at Rue La RuePhoto by Anie Delgado
It's safe to say I've tried just about everything on the breakfast and brunch menu. My favorite favorite being Blanche's Southern Strawberry Biscuits. Being from the South, I get excited whenever there are biscuits at a restaurant up North and these far exceeded my expectations. Fluffy with a crunchy top layer, Blanche's biscuits are served with a side of homemade strawberry butter. Our server the first day encouraged us to get the biscuits if anything just to try the strawberry butter and he was right. Another dish I love is their expressed eggs. Their eggs are done a la cart style in that the eggs alone are one price and you add on a little bit for every added ingredient. This makes it easy to customize exactly what you want. I love getting their mixed veggies in my eggs with a little bit of cheese. On less hangry mornings, I've tried their bagels which are always fresh. They do a great job of not over-doing the cream cheese which is not common for New York bagels.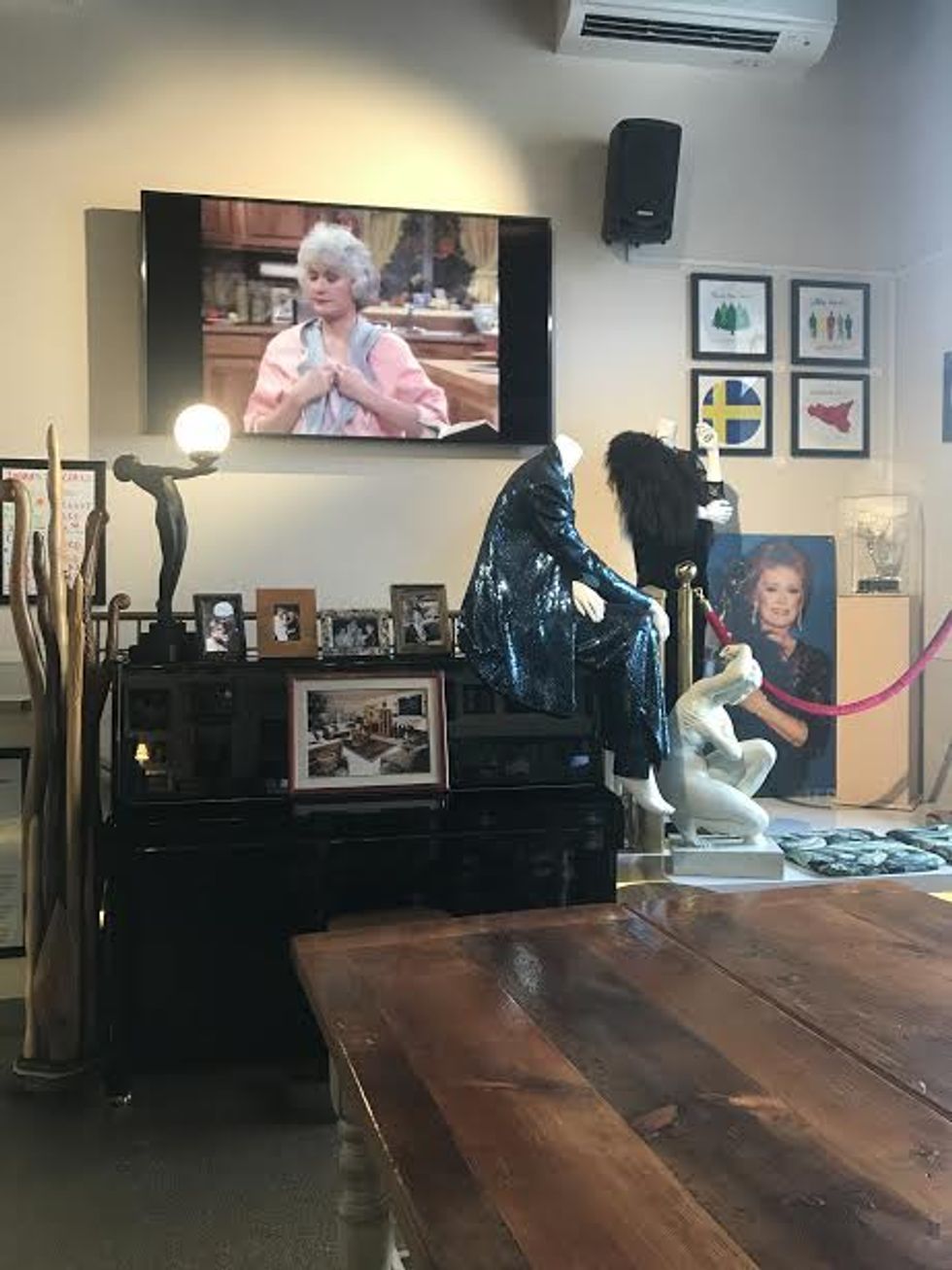 Rue La Rue CafePhoto by Anie Delgado
Visit Rue La Rue by taking the uptown A train to 181st street and walking a quick six blocks to 187th and Broadway. Take a seat at the big communal style table at Rue La Rue and sing along with the other guests every half hour when they raise the volume on the TV that constantly streams Golden Girls re-runs so everyone can hear the title song.