Head east on New York's Long Island for a quaint and quality experience in the tiny village of Greenport. From cozy bed & breakfasts to wineries to delicious dining spots, this adorable town is a breath of fresh air for weekend visitors and residents alike.
When you walk along the village's two prime streets – Main Street and Front Street – you will see shop after shop offering unique goods and goodies. All have their personal charm and specialty, and these five examples are just a taste of what shopping locally in Greenport is all about. Friendliness abounds, and happiness is contagious!
Sweet Indulgences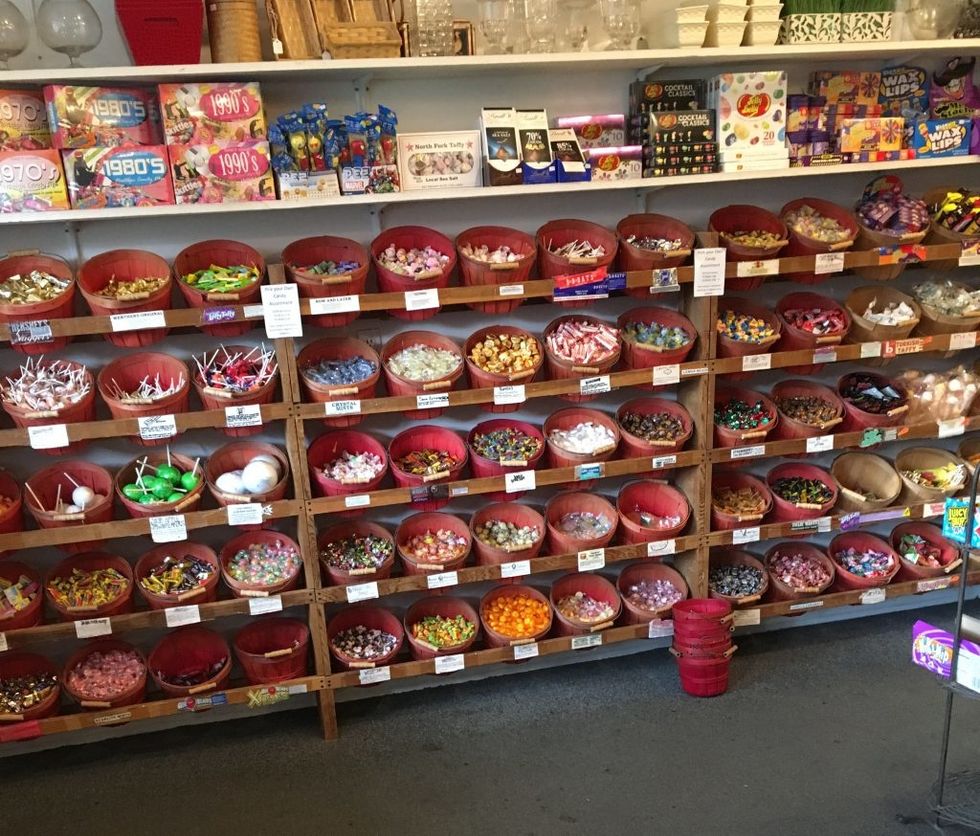 Via gonorthfork.org
If you've got a sweet tooth (and who doesn't?), Greenport'sSweet Indulgences candy store is like heaven on Earth. Decorated whimsically, this delightful sweets shop is chock-full of delicious treats perfect for gifts and a little something to nosh on yourself. Along with the yummy indulgences, the shop sells trinkets, décor, and other cute items that make the store as cheerful as it is decadent. Give into your cravings and nibble on sweet satisfaction!
200 Main St. Greenport, NY
(631) 477-8250
Tea & Tchotchkes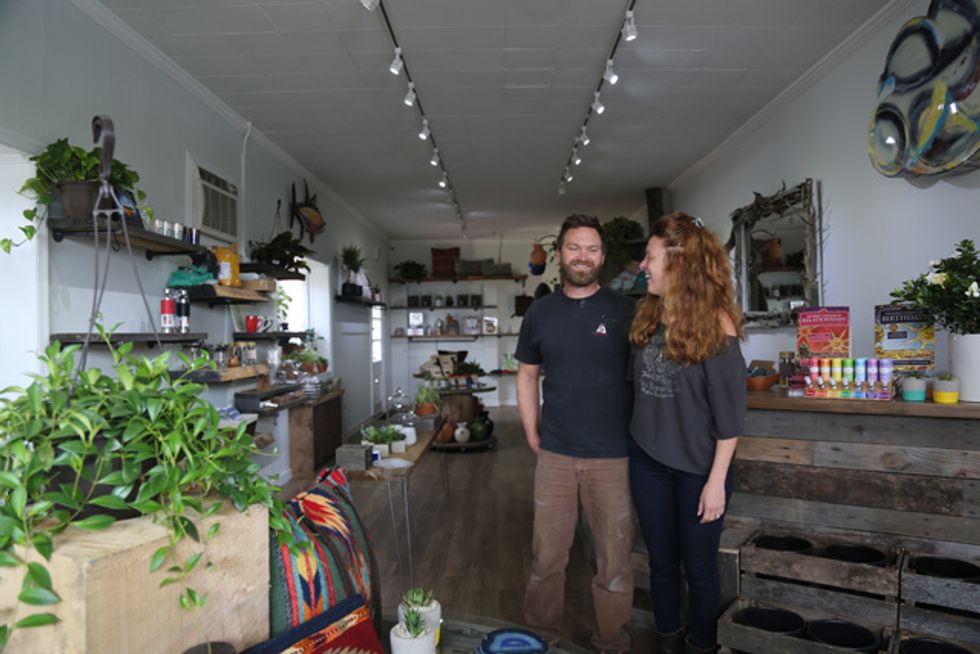 Via northforker.com
One of the area's newer stores, Tea & Tchotchkes, bills itself as a "boho lifestyle gift shop." Naturally, there's the tea, but this shop also features unique gifts, apparel, hand-crafted artisan pieces, and so much more. Purchase their loose organic tea sold by weight for warm delicious sipping as the season gets colder. Tea time is anytime thanks to Tea & Tchotchkes!
120 Front St. Greenport, NY
(631) 333-2575
Greenport Fire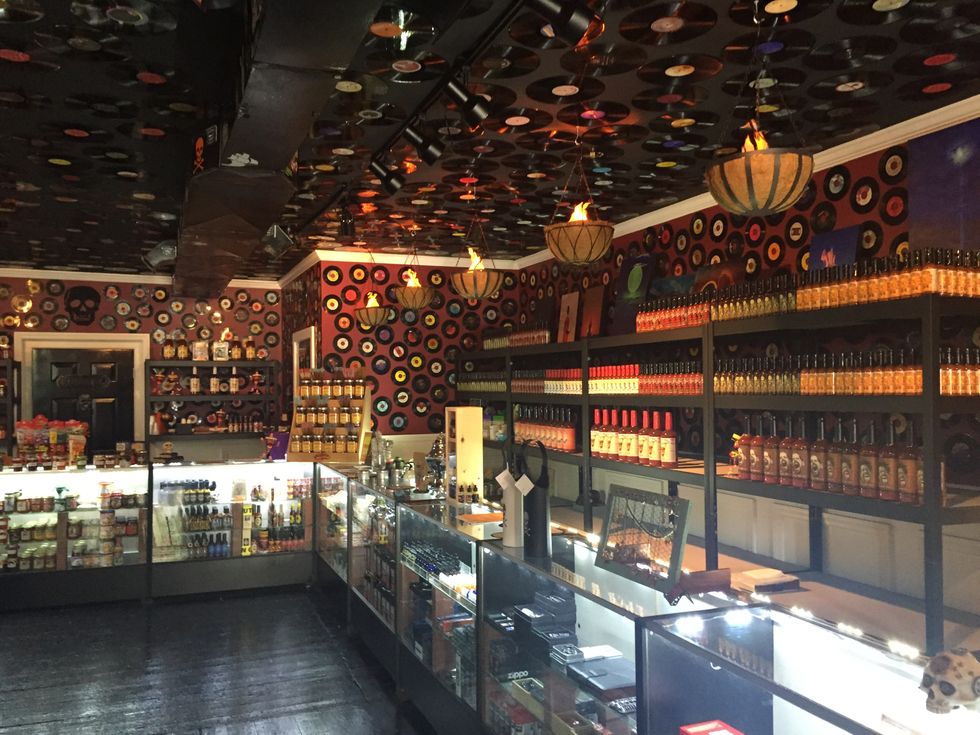 Via thelittlestwinslow.com
Kick your meals up a notch (or many) with hot sauce from Greenport Fire. Who knew there were so many varieties of hot and spicy sauces to choose from? Shelves are stacked with lip-smacking sauces that will sear your taste buds with flavor you've never experienced before. Sample in-store and discover how hot you're willing to go. They've got hand-rolled cigars too. This place is literally on fire!
125 Main St. Greenport, NY
(631) 333-2233
Burton's Bookstore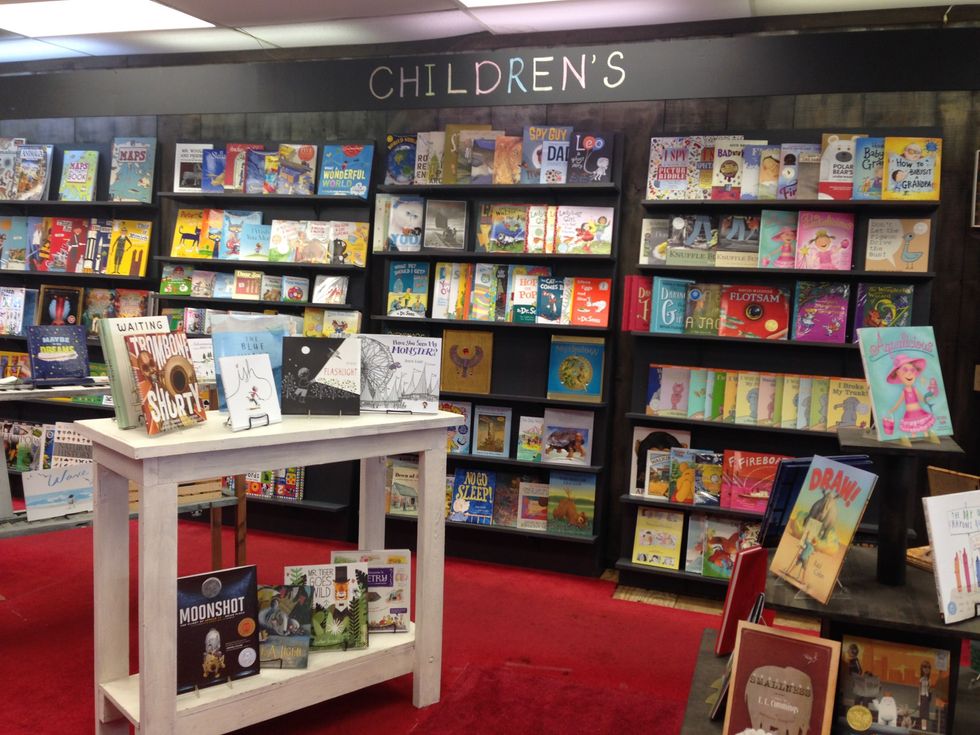 Via gonorthfork.com
An old-fashioned bookstore is just what we need in this high-tech day and age. Friendly and inviting, Burton's Bookstore is a local favorite for avid readers of all ages. Peruse the shelves for something exciting to delve into, from kids' books to cookbooks to best-sellers to bios and so much more. And if they don't have the reading material you're looking for, they'll order it for you. Turn the corner onto Front Street and turn the pages of your new favorite book!
43 Front St. Greenport, NY
(631) 477-1161
Vines & Branches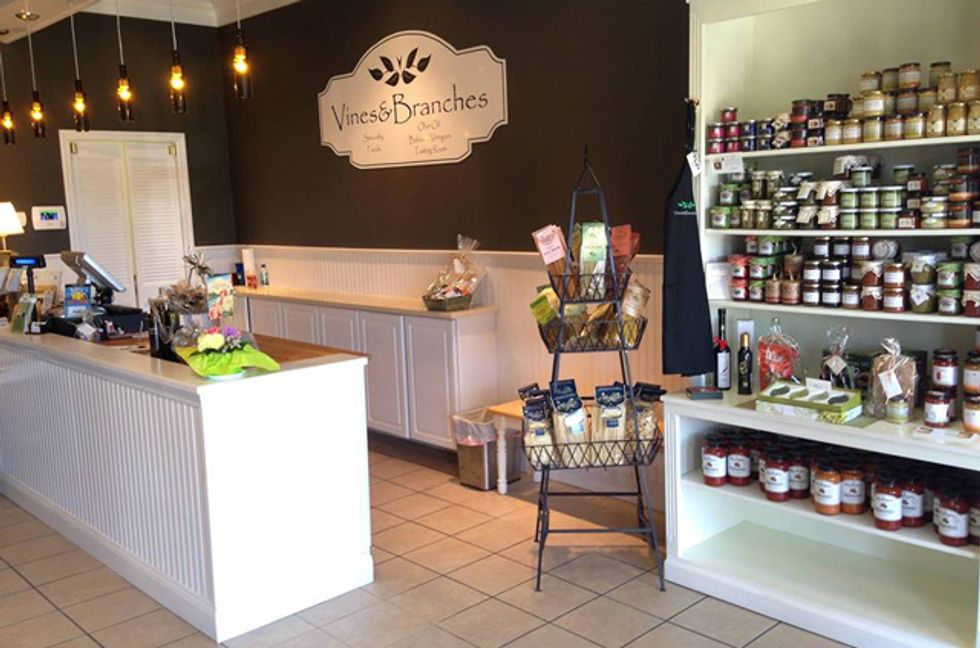 Via eastendlocal.com
For the foodie at heart, Vines & Branches is the gourmet's gift. Whether you are shopping for oils, vinegars, spices, salts, or specialty foods, this store has the best of the best. Dozens of flavored oils and vinegars are there for the sampling, and everything is all-natural and super-fresh. Cook up something special after a visit to Vines & Branches or get a gift for your culinary-minded friend.
110 Front St. Greenport, NY
(631) 477-6800
Greenport awaits! Visit once and you'll be back again and again.