Every time payday rolls around, I'm on top of the world. Jeff Bezos-level rich - even though I'm anything but. And then somehow the very next day, rent is due.
The cycle continues. The next payday, bills for my apartment. I find myself without a surplus of savings since I just moved and newly-furnished my apartment completely.
Even more terrifying is the looming presence of the holiday season. Halloween's officially over and before we know it, hello Thanksgiving…and then there's Hanukkah, Christmas, New Year's. It's insane.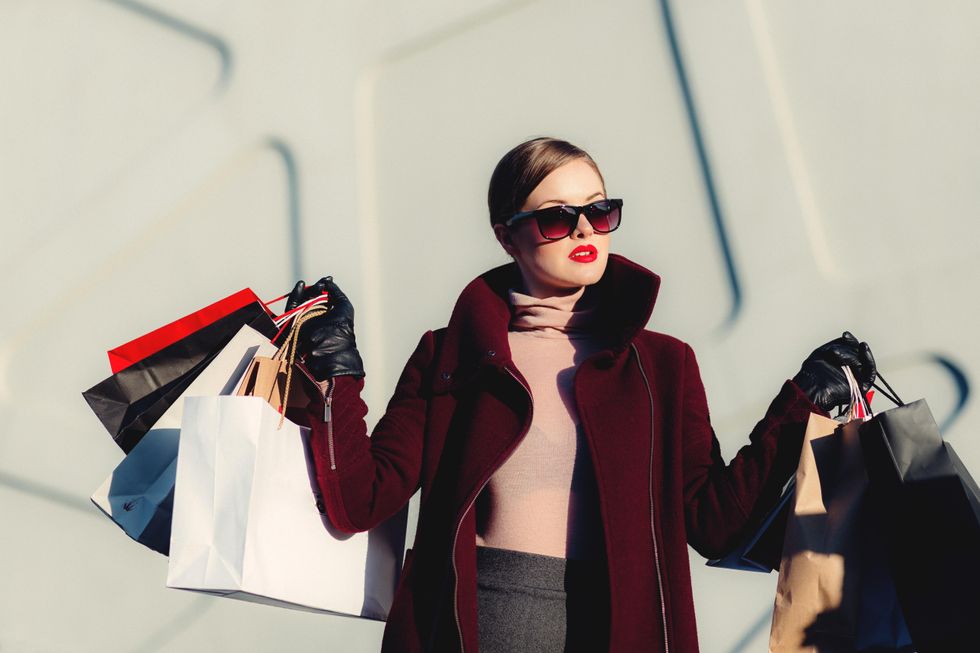 freestocks via Unsplash
I love giving gifts to my friends and family that truly mean something. Up until recently, I was a broke college student with no expendable income, so my options were minimal. But now that I have a paycheck, I'd like to become the Oprah of my family and give it away.
However, I don't have Oprah kind of money. I can't give my family a new car or house like an influencer can. And, at the end of the day, I barely have enough saved to shop like I really want to.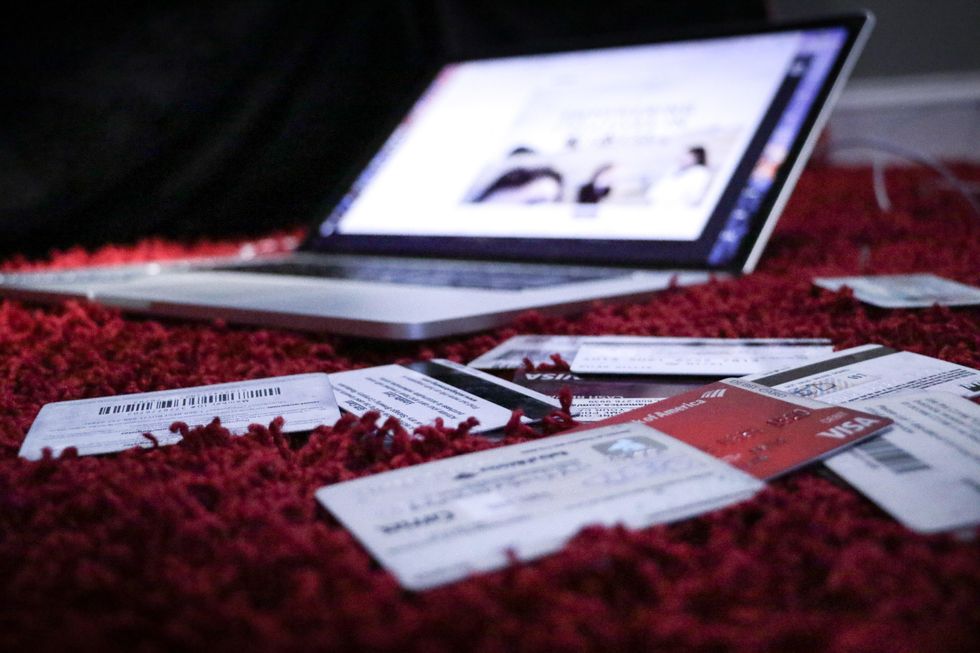 Dylan Gillis via Unsplash
Moving can be expensive and so can everyday household bills, so tucking the bucks away during the holiday season is borderline impossible. It's intimidating and stressful, so many people - including myself - give up. But this year, I'm determined to have a no-guilt shopping-season.
But I'd like to get my savings in order and start building up my credit in the process. Having your finances in order before the New Year is a great way to get a jumpstart on those inevitable resolutions.
Racking up credit card debt during the Christmas shopping season can lead to elevated blood levels…so I'm looking for ways to avoid this as much as possible.
Here are three helpful tips to not overspend this holiday season:
Start Shopping Now
About 50% of Americans start shopping for the holidays before Halloween. The best way to avoid overspending on gifts is to plan out precisely what you'll get for everyone, and then put together your budget.
I make a list of friends and family, appropriate gifts and pricing, my budget, and then I allocate a specific amount per paycheck on gifts so I'll have everything purchased by Christmas.
By planning in advance, you'll know what to expect from your bank account and the cashier.
Save Away
By taking around half of your paycheck and putting it in a savings account, you can ensure to build up a healthy savings. I dig into my savings for rent purposes only, and continue to build it every paycheck. This helps me afford special items or larger gifts for my loved ones.
CNN recommends finding small ways to increase your expendable cash. Survey websites like Branded Surveys can help you can make extra money simply by giving your opinion. Browser add-ons like Rakuten can help you get cashback on purchases from websites like Ulta and Urban Outfitters.
Check your credit card's website for a list of stores where you can get major cash-back deals. This can help you stack up money to cash in for plane tickets, a check, or other fun rewards.
Look For Deals
As Black Friday approaches, there will be plenty of huge discounts. Sign up for emails from your favorite stores, or zone in on those gifts you want in advance and keep an eye out for them so you can snatch them up when they pop up - and they will.
If you're looking to give the gift of travel, Southwest currently has a deal to save $200 on a trip to Punta Cana. There's nothing like a mid-winter, tropical vacation to get some much-needed R&R
The holidays can be a pricey time for everyone - but they don't have to be for you. Save yourself some stress this year with these three simple-saver tips.