Every year, my husband and I look forward to our summer vacation.
We end up planning it months and months in advance, and that has become part of the fun. This year, we were planning to go to Rome—our first trip to Europe! We knew which museums we were going to visit, which streets we were going to walk, and we'd compiled a list of must-try foodie hotspots from friends for dinner and aperitivo. And then, everything fell apart.
Luckily we could get a full refund for everything, and that gave us hope that we'd get to go to Rome soon, but just not this year. Initially, we were so disappointed, but we knew to stay safe was the most important thing for us and those we love, so we made peace with it. But we felt that hole of needing something to look forward to when we'd had Rome for so long. Being cooped up at home was driving us crazy. We needed to see some light at the end of the tunnel, so we looked for something else we could do, like a little mini-vacation nearby. Then we came across Getaway. Getaway offers modern cabins that are nestled in the middle of nature, just a short 2-hour drive from the city.
Getaway gives you all the best parts of camping—like the beautiful views, campfire, and proximity to nature—without compromising on comfort. You have a cozy freshly-made queen bed that sleeps two (or two queen beds that sleep four), a warm shower, private indoor plumbing, AC and heat, and a little kitchen. Plus, a deck of cards and a small selection of books are included.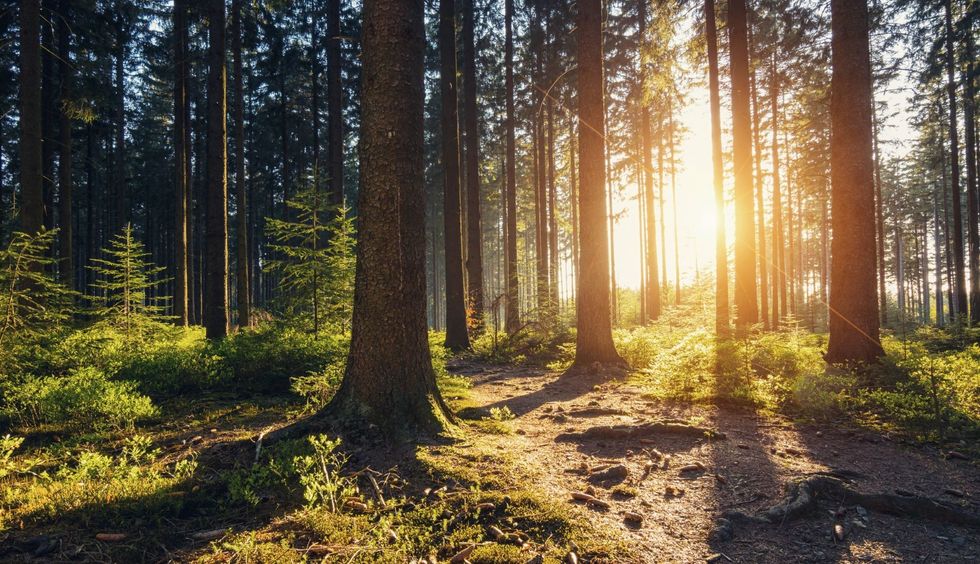 We were surprised at the amenities in the kitchen. With a two burner stove, mini-fridge, and essentials like a pot and a pan, a tea kettle, a bottle opener, olive oil, and even salt and pepper, meals would be a breeze. Not to mention, they have a cell phone lockbox so we can truly relax and unplug. Plus, if we forget anything, there are snacks and meals available right inside the cabin for less than $10 each.

Outside of the Getaway cabin is your own little space to unwind—there's a private fire pit, complete with Adirondack chairs, a picnic table, and bench. I could picture us relaxing and catching up by the campfire through the night, with our phones tucked away (did I mention there's no wifi?) It would be the perfect chance for us to really reconnect.
This was the perfect way for my husband and I to still take our yearly romantic trip. Plus, we could even bring our dog with us! We were struggling to find someone to take care of Rex while we were supposed to be in Rome, and now we don't have to worry about boarding him for the trip. It was so nice knowing that for the dog fee, our cabin would be stocked with dog bowls, bags, an outdoor lead, and treats for Rex.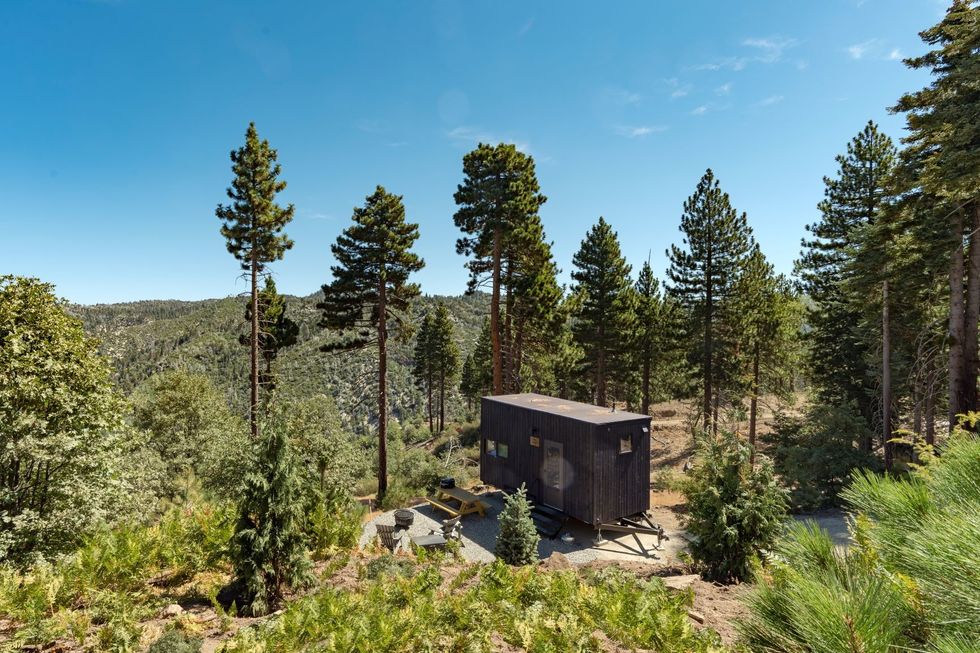 I was still a bit apprehensive about traveling with everything going on, so I checked Getaway's website and Journal posts. It turns out there's a flexible cancellation policy, which helped ease my concerns. I even emailed their team, and they shared that they've intensified their cleaning procedures while working with the CDC to ensure the cabins are as safe as possible for us and that we would be secluded, at least 50-150 ft away from the next cabin. And, with self-check-in and check-out without a front desk, it was as simple as driving straight from our home to the cabin.

At just $99 a night, we decided to go ahead and book a cabin for a weekend. There may not be any art museums or foodie hot spots, but there are still so many fun things we can do on our Getaway trip. It would be different, but it would be amazing in its own way. My husband and I started looking forward to the hiking trails, stunning views, quiet picnics, and the simple luxury of reading a book by the fire. We don't have a fireplace in our apartment, and we're excited to be getting out into some fresh air after being at home for so long!
My husband and I are so glad we found an alternative to our original trip that we can still look forward to, all while being safe. I'd recommend anyone who wants a fun trip to check out Getaway.
Plan Your Escape With Getaway! Take $20 Off Your Adventure With The Code FALL20!