I think I've pretty much had the wanderlust bug my entire life. I grew up watching old French movies and the walls of my bedroom were literally covered in pictures of Paris in springtime. After I graduated from college, I told myself that I would work for a year or two, and save up enough money to spend the entire summer traveling around France. Two of my close friends were going to join me for a weekend here and there, but the majority of the time, I was going to be traveling by myself. Honestly, I was so excited for my solo trip, but my grasp of the French language didn't go past Bonjour! I wanted to be able to speak enough French to really enjoy my experience with the locals. But I work a lot, so I didn't really want to commit to a full online course. I definitely didn't have the time (or money) to hire a tutor, so I started deep-diving into Google to search for options. That's how I found out that Rosetta Stone has an app!
Rosetta Stone is a language learning program designed to help you learn a new language in the most efficient way possible, without memorizing boring lists of vocab you'll never use. They have developed new features to help your brain absorb a new language through short, interactive sessions that focus on real conversational skills, and their cutting edge app makes it easy to learn on the go. As I mentioned before, I've been working so many hours to pay for my dream vacation, so I loved that I could fit learning French into little 15-30 minute sessions on my morning commute or on my lunch break, and didn't even need WiFi to learn.
What I ended up loving most about learning French with the Rosetta Stone app is that I was able to move at a pace that worked for me. There was no pressure to take a test or turn an assignment in on time, and the sessions were so engaging and fun that I found myself actually wanting to spend more and more time each day learning. One of the parts I was most looking forward to about traveling was having meaningful conversations with locals, and building lasting friendships. The Tru-Accent feature was really beneficial in helping me develop my accent so I could actually hold conversations with native speakers. It showed me exactly how accurate my pronunciation was with a little icon that would go green, yellow, or red when I spoke, which was really cool because I feel like I never know what I actually sound like. This gave me so much confidence when my trip rolled around a few months later. Even though I wasn't 100% fluent, I felt ready to hang out and chat with the locals in Paris.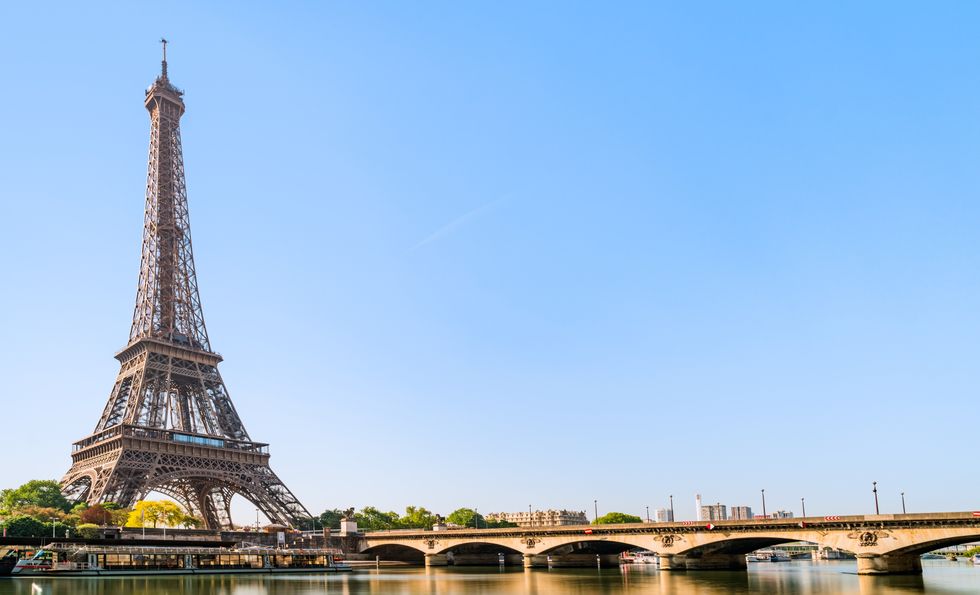 Eiffel Tower and Seine River in the morning, Paris, France
I spent 2 weeks in Paris with my best friend before heading to the south of France alone -- well, not totally alone -- I had my Rosetta Stone App! The Phrasebook section of the app was a godsend for when I got lost in a little village in Gordes. Phrasebook tells you out loud how to say short, useful expressions. It has categories like getting around and dining out -- super helpful for someone traveling alone. The Seek & Speak feature provided for a fun scavenger hunt while I was shopping for fruit at the local market. All I had to do was take a picture of one of the fruits (with my iPhone), and the app was able to detect the image and translate it into French on the spot!

For anyone thinking about taking a trip alone -- I couldn't recommend it more. I made memories and friends that will last a lifetime, and I surprised myself with how well I was able to carry a conversation in French. Thanks to Rosetta Stone , I had a good grasp of the local language, and the app was there to help me when I didn't know a particular word or expression. I'm planning to go back and visit some of the friends I made this summer, and I'm excited for them to see how well my French has come along since last year!
The folks at Rosetta Stone want to show their thanks! Here's a special offer for our readers only:Up To 45% Off Rosetta Stone + Unlimited Languages
Limited Quantity Offer: Only 11 Left - ACT NOW!