Maybe your ID's expired. Maybe it was lost or stolen. Perhaps it was devoured by your pet raccoon (extreme example). The bottom line is, there are many ways in which you could end up in a situation where you need to fly, and you do not have a "valid form of identification," as required by the TSA. What exactly qualifies? The TSA has declared all passengers over the age of 18 must be able to show one of the following:
*Driver's licenses or other state photo identity cards issued by Department of Motor Vehicles (or equivalent)
*U.S. passport
*U.S. passport card
*DHS trusted traveler cards (Global Entry, NEXUS, SENTRI, FAST)
*U.S. Department of Defense ID, including IDs, issued to dependents
*Permanent resident card
*Border crossing card
*DHS-designated enhanced driver's license
*Federally recognized, tribal-issued photo ID
*HSPD-12 PIV card
*Foreign government-issued passport
*Canadian provincial driver's license or Indian and Northern Affairs Canada card
*Transportation worker identification credential
*U.S. Citizenship and Immigration Services Employment Authorization Card (I-766)
*U.S. Merchant Mariner Credential"
Well, I recently found myself in a scenario in which I needed to fly and possessed none of the above. So, here's what I did.
1. Research & Be Prepared
I researched prior to my trip and tried to find documentation that would reinforce that I am who I am. Being that I have no photo ID, I went to the airport with the items I did have, which were my birth certificate, expired passport, government paperwork sent to my address, and my credit card. I'm sure there are other items that could work, but if you have some of these, the TSA should be able to verify your identity.
2. Show Up Early & Check Luggage
I arrived early and checked my bags! My flight was at 6 AM out of LaGuardia, so I arrived at the airport by 4:00 or 4:15 AM and went to the security checkpoint after leaving my belongings in possession of the airline. I made sure to have my boarding pass, my folder of documents, and expired passport ready.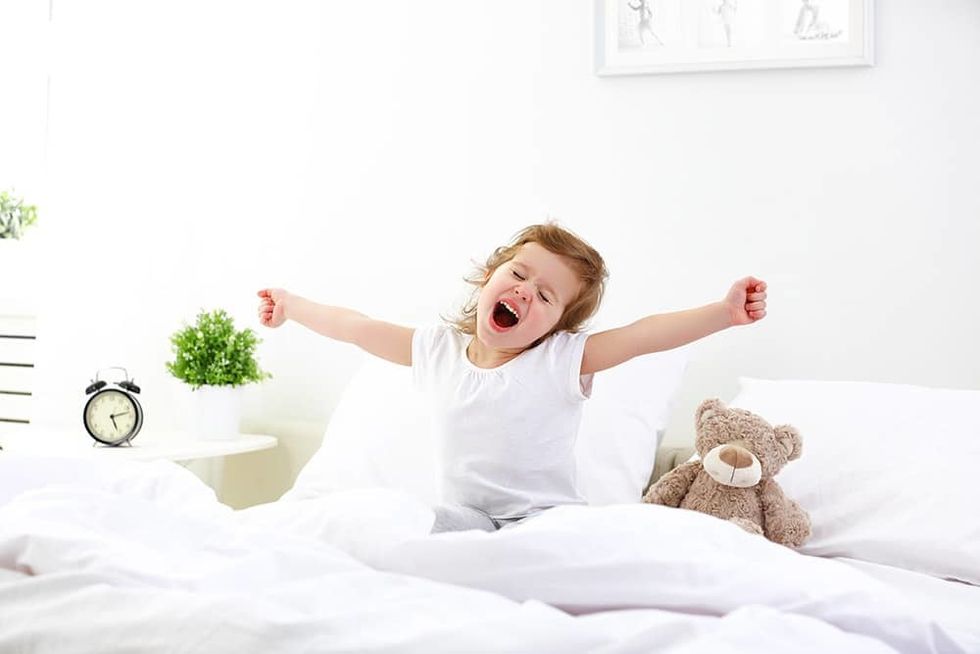 3. Get To Security & Start Talking
I approached the security agent and informed them that my passport was expired, but I had other documents. At that point, they called a TSA agent over who pulled me aside and agreed to review the aforementioned additional documents.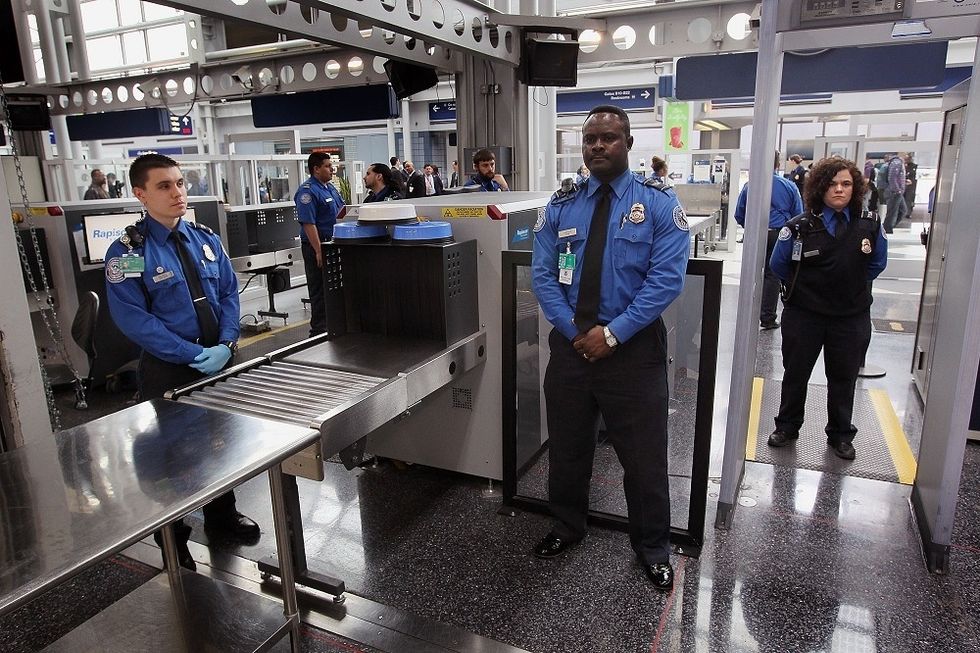 4. Be Ready For Inspection
Here comes the secondary screening process... good thing I was nice and early. This involves a very thorough pat-down, during which security agents will go through your carry-on items. To help make this simple I wore relatively tight fitting sweatpants, a T-shirt, two jackets that could be easily removed, and no belt. Remember, you will have to take your shoes off to go through security. If you have long hair like I do, they will search through your hair, as well. During the screening, they will also check your electronics and screen your belongings for explosives and drugs. How you ask? By pulling all of it out onto a table, so be ready for that.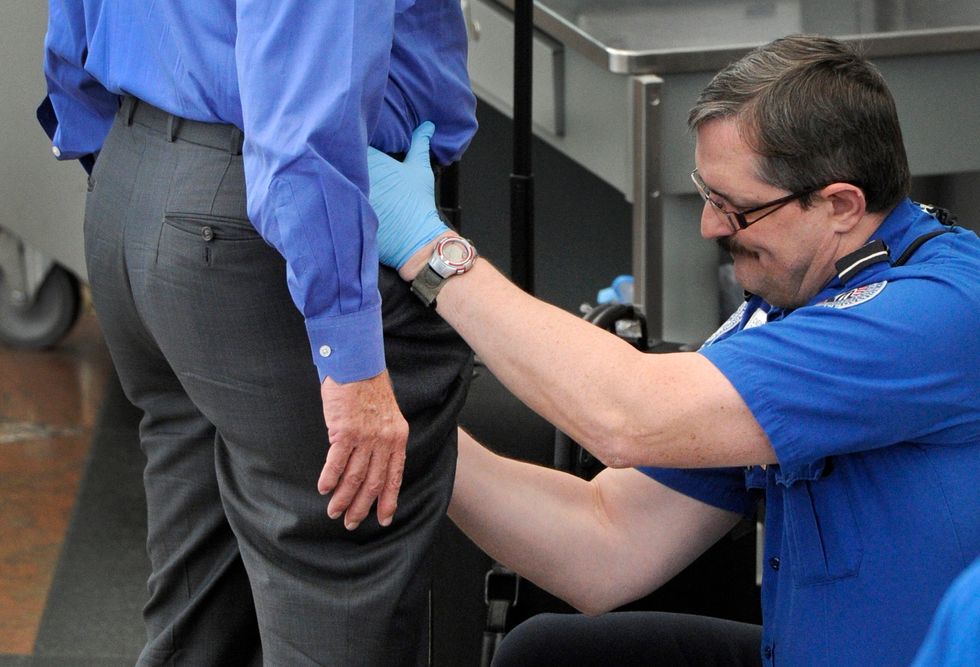 5. Catch That Flight!
Once all that's done, you should be allowed to leave the security checkpoint and board your plane.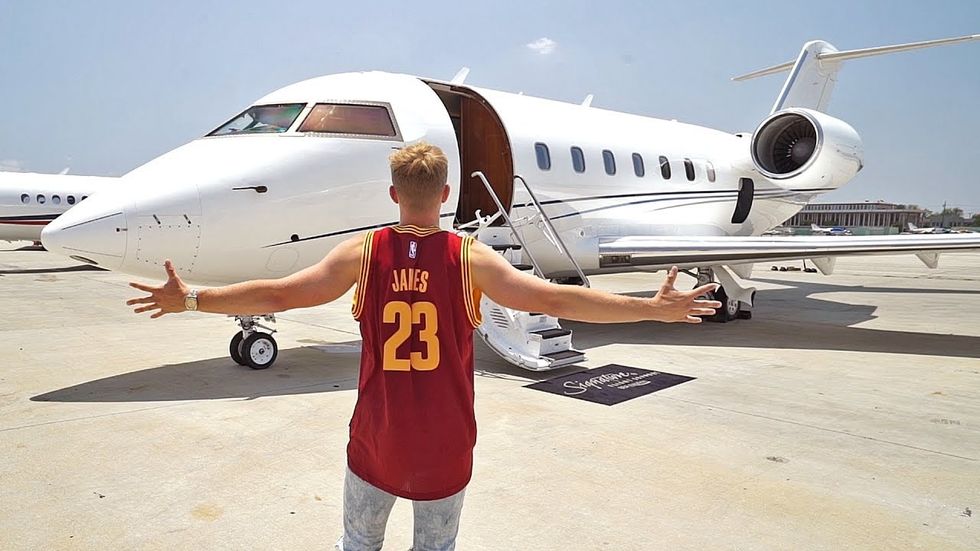 Final note: keep in mind is that since 9/11, most municipalities in the USA require you to be able to produce picture identification upon request. Any adult traveling without any form of valid photo ID will definitely raise suspicions. So, show up with plenty of time to spare and understand that you will likely be treated with slight hostility.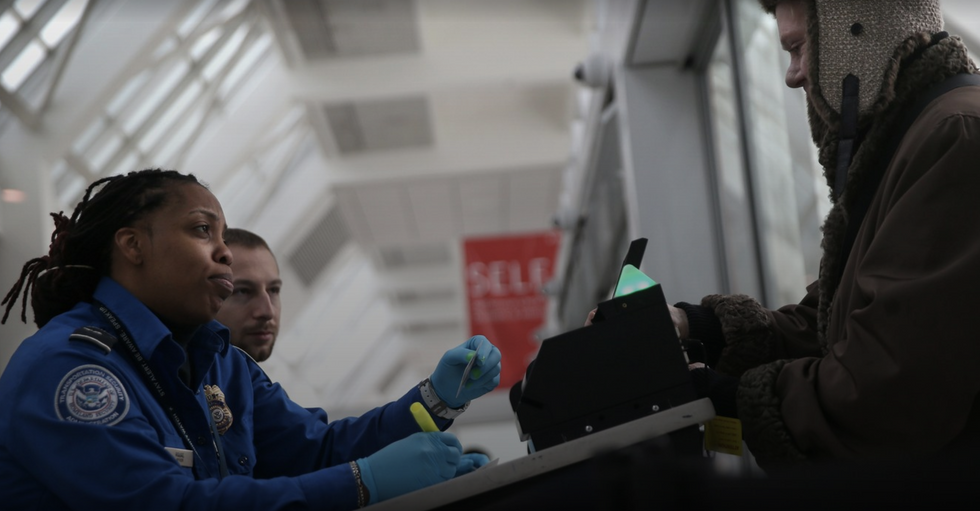 So there you go: a quick guide to flying the open skies without a valid photo ID!