Splendid Spoon is a plant-based meal delivery service offering breakfast, lunch, and dinner
All of their meals are non-GMO and gluten-free
Convenience is key - And why everything is pre-made and ready to eat or ready to pop in the microwave
Read below to see what I got and how delicious it tasted:
This year, I've made an effort to amp up my health and fitness regimens. So, bye-bye to the elevator and hello stairs. I cut down on snacking and even hit my local gym regularly with my good friend, Dean, who moonlights as a personal trainer.
During one of our last workout sessions, I asked Dean for advice on what I could do outside the gym to further my health goals. I was surprised when he suggested I integrate plant-based foods into my diet. Dean assured me that he derives enough protein from plants. Since his other tips and tricks have worked, I figured I should give it a try.
I did my own deep dive and had to admit Dean was right. Splendid Spoon seemed like the best candidate - it checked everything off my list. But would the meals taste as good as they look? A few of my friends had experimented with other not-so-great plant-based companies, so I wasn't sure if I'd like what Splendid Spod has to offer.
Here are my thoughts on everything I got from Splendid Spoon:
Satisfying Smoothies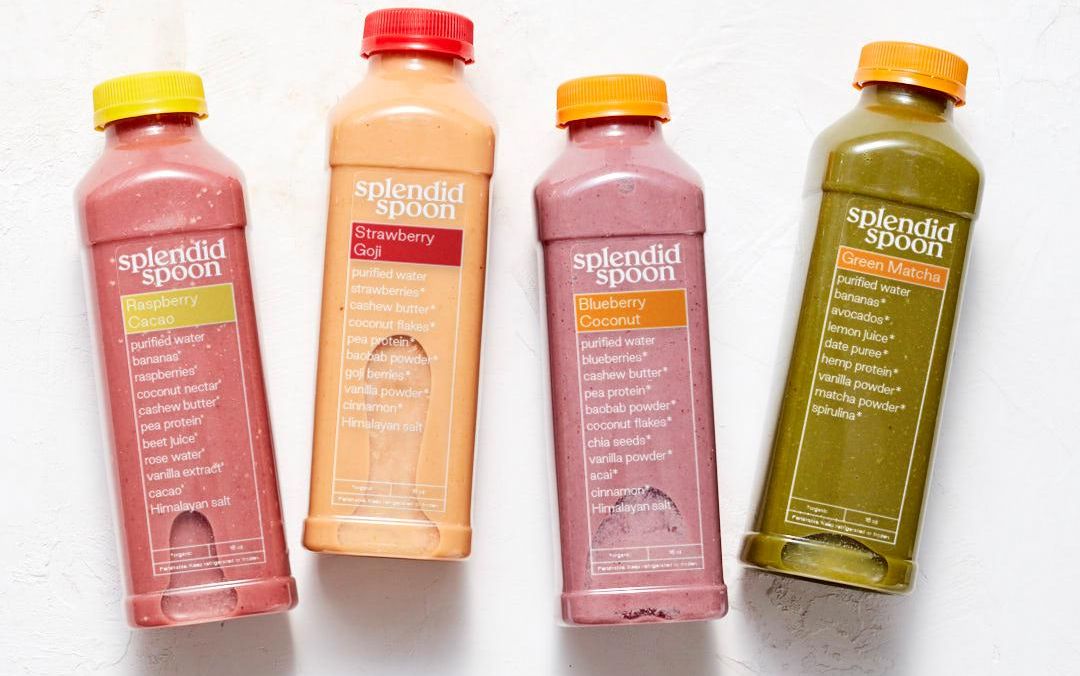 Ordering with Splendid Spoon is surprisingly easy! Everything from their smoothies to their light soups are a breeze. I no longer have to make constant trips to the expensive health food store in my neighborhood.
I used to start each day with three or four cups of coffee. But when my box of Splendid Spoon meals arrived, I had an actual breakfast: the Coffee Frappé Smoothie. It's packed with antioxidants, superfoods, and healthy fats and keeps me satisfied until lunch. Plus, it did all that and kept me energized until my lunch.
Good-Quality Grain Bowls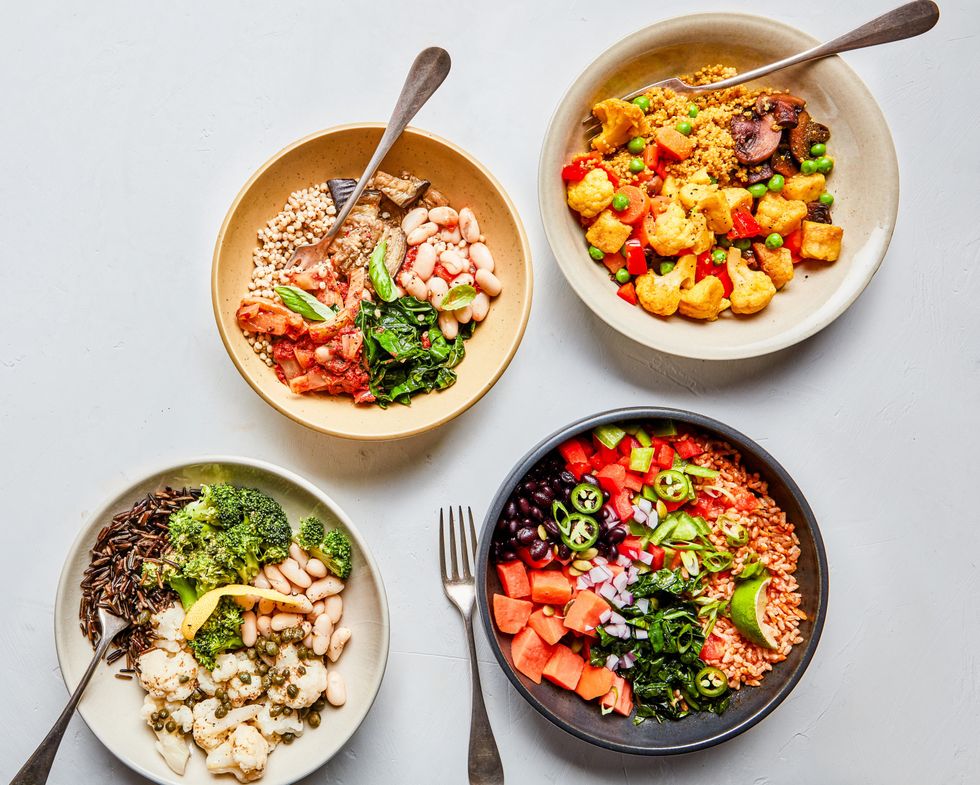 I went with the Roasted Cauliflower Grain Bowl, and it was even better than the smoothie. Loaded with great flavors and vegetables, each grain bowl is perfectly portioned for mid-day. I love it that it removes one stressful thing from my busy schedule.
Between my afternoon meetings, I popped my grain bowl into the microwave, and a few minutes later, I enjoyed an authentic meal that's as healthy for me as it tastes.
Nourishing Noodle Bowls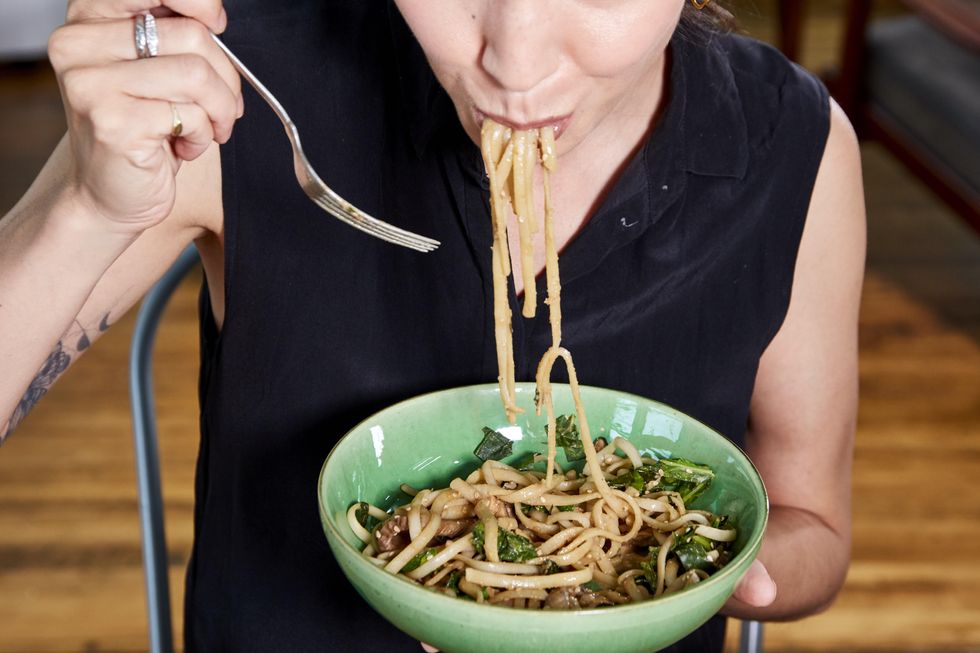 From the Tofu & Veggie Noodles, and the Red Curry Noodles, to the Vegan Meatballs and Marinara Noodles, any of the noodle bowls are by far my favorite. They're so rich and tasty, I forgot they're plant-based. Ideal for lunch or dinner, these bowls make healthy eating convenient and possible.
Bonus: Splendid Spoon has so much variety I can't imagine ever getting bored of their noodle bowl options. When I come home starving after a long day at work, bye-bye unhealthy UberEats, Hello Splendid Spoon.
Lovely Light Soups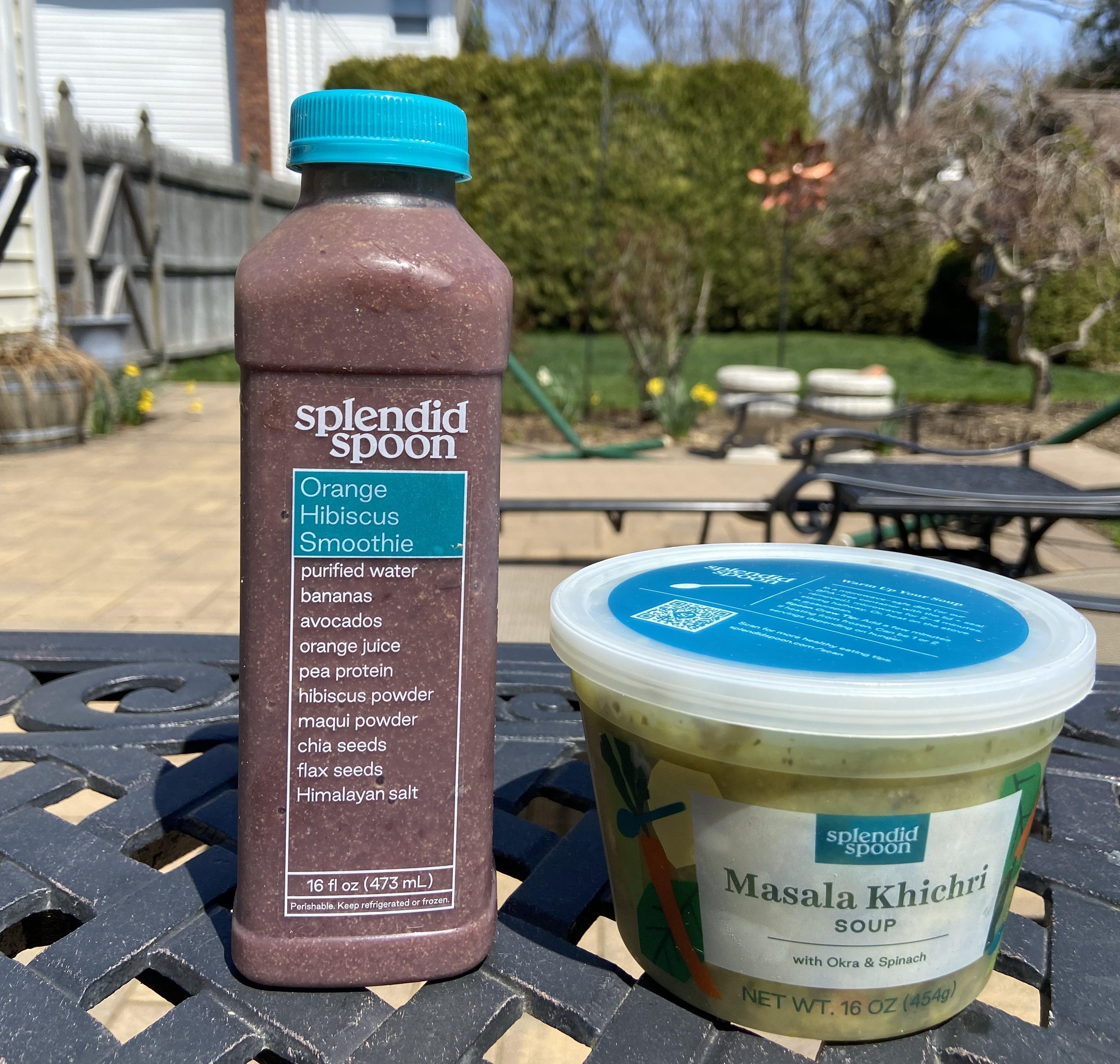 I adore soup, but cooking it from scratch is way too much work. Splendid Spoon is the best alternative because instead of researching, prepping and simmering for hours, I have ready-to-eat soups. And when I need a bit of digestive support - or a reset - I turn to Splendid Spoon's light soups.
Even better, their veggie-packed light soups aim to rebalance your digestive system in just one day!
The Verdict - I Subscribed!

Dean was onto something about how much your diet affects health and fitness.
After only a few weeks eating Splendid Spoon, I started to see and feel the difference. I wake up more energized, and am more satisfied throughout the day. I've reduced all those tempting snacks I used to sneak during my working day.
I don't have many subscriptions because I can't stand being locked into long-term plans. However, Splendid Spoon's subscription puts me in control because I can skip or opt-out if my schedule changes.
If you're looking to make better health and fitness choices, you'll want to give Splendid Spoon a try!
Splendid Spoon is extending a special offer to our readers! LIMITED TIME OFFER: Follow this link to save $60 off 3 boxes of Splendid Spoon Meal Delivery! Use Code: Welcome60 to get meals starting at just $8!