Visiting Iceland was one of the most extraordinary travel experiences I've had! I was in constant awe of the beautiful landscapes and kind people. Iceland can be super expensive if you're not careful. In 2008 when the world was in economic crisis, Iceland experienced an extensive economic depression causing prices of goods and excursions to become very inflated. Museums can range from $40-60 per person for entry, souvenir t-shirts go for about $40 rather than the normal $15-20 you'd expect. Keep reading for tips and tricks to keep your Icelandic adventure affordable and stress-free!
Accommodations
Skip the hotel and opt for an AirBnB. We payed about $100 a night for all five of us to stay in a large flat just outside of Reykjavik. Our flat was a two bedroom, one bath with an amazing spacious living room and kitchen fully equip with everything you could possibly need. Renting a car provided us with the freedom to get out of the metropolitan area and explore the gorgeous (and free) natural wonders of the country!
Food
Eating out in Iceland is shockingly expensive. Most restaurants in Reykjavik averaged about $30-50 per entree. Do a good food shop when you get there to save money. Though there is a lot of inflation in tourism, the food stores generally were average priced and have a lot of the same kinds of food you'd buy back home. Be sure to try Siggi's Icelandic yogurt! It's like greek yogurt without the bitterness. Make sure if you come across a product labeled in Icelandic that you double check what it is you're buying! My mom accidentally bought horse sausage when we were there! A delicacy of Iceland when paired with ketchup, I was pretty devastated!
If you do eat out make sure to check out these cheap eats. The Lebowski Bar in Reykjavik, moderately priced for Iceland, is a great spot for a quick burger and drink. It's fun and quirky decor makes it the perfect backdrop for a night out. Also, be sure to check out the various hot dog stands around Reykjavik! Generally pretty inexpensive, try your hotdog with everything on it for a special surprise. Definitely don't skip donuts and coffee in Reykjavik. Also pretty inexpensive , I had one of the best cups of joe I've ever had at Kaffitar.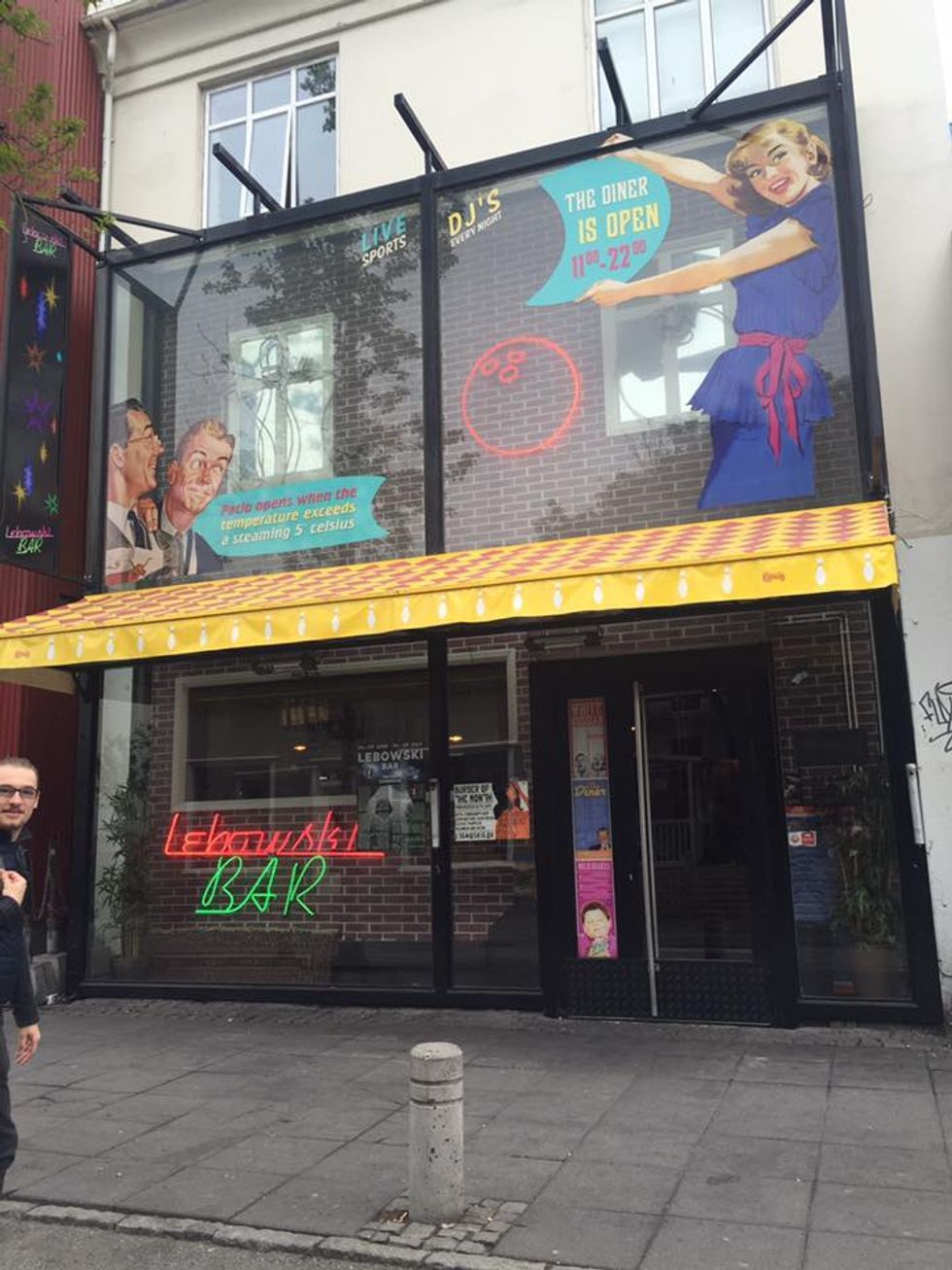 The Lebowski Bar in Reykjavik store front.Photo by Anie Delgado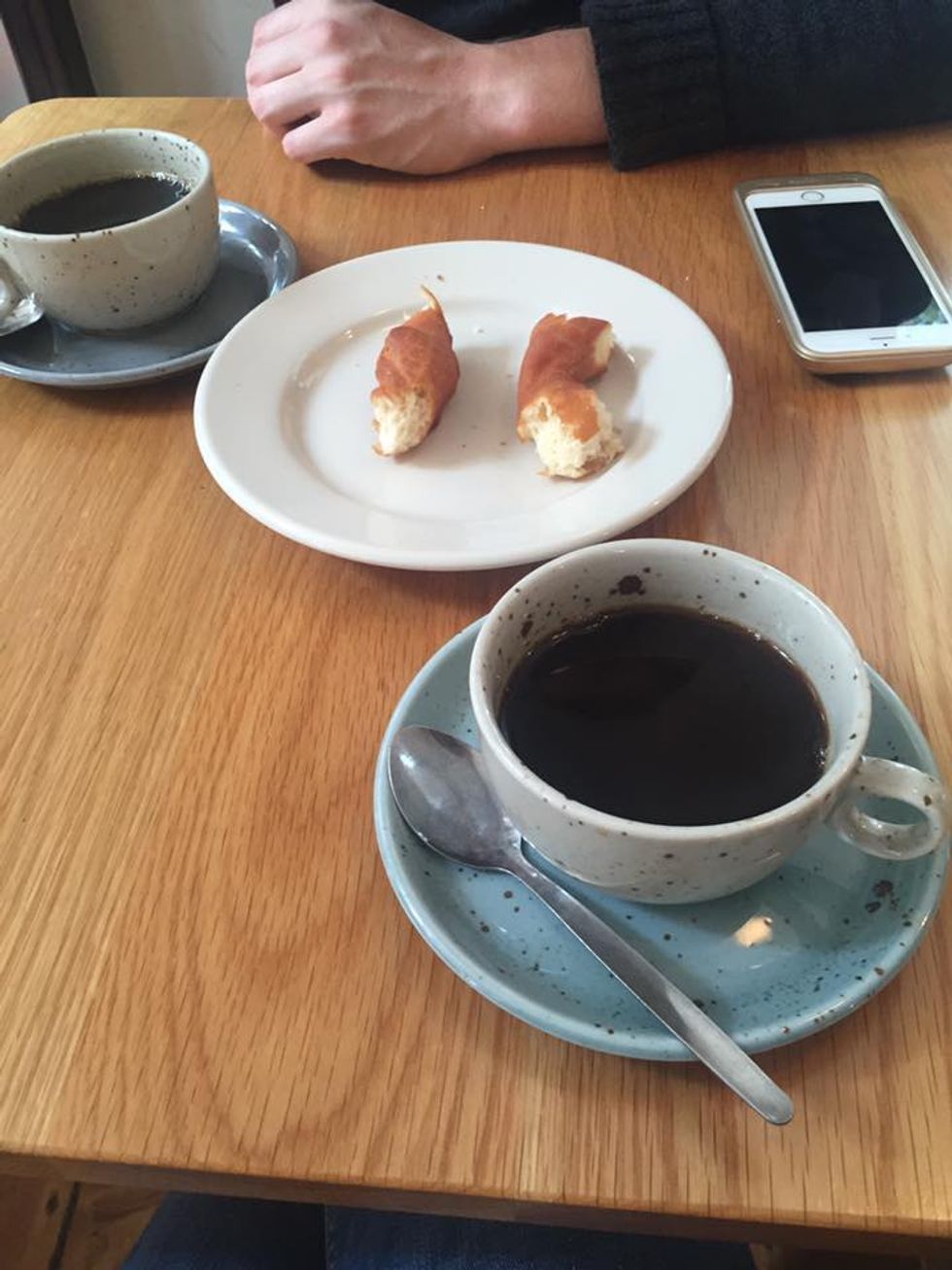 Coffee and Icelandic Donuts at KaffitarPhoto by Anie Delgado
Shopping
Most store-bought clothing and trinkets are pretty expensive in Iceland. My very favorite store Geysir clothing sold dresses in the $500 range if that gives you an idea. If you plan on bringing back souvenirs or doing some shopping, I recommend planning extra budget for that. Instead of purchasing a bunch of small trinkets, I decided to splurge on a beautiful wool blanket for about $120. Had I bought all of the tee-shirts and trinkets I planned on purchasing when I went, I would have spent more than that. For $120, I have a beautiful memory from the trip that I use every day in my home.
Get Outta Town!
The best and most rewarding way to save money on your trip to Iceland is by getting out of the city and enjoying the endless natural phenomenons. Likely unique to any place you've ever been to, just driving around the country was plenty of entertainment. Mount Esja just outside of Reykjavik is a great spot where even locals hike. We also visited Þingvellir National Park which boasts beautiful waterfalls and the divide of the tectonic plates. Take a long trip to the other side of the island to see the glaciers and take a boat ride in the Glacier Lagoon and watch the landscape change before your eyes.
Good planning will certainly help you avoid unexpected inflation in Iceland! Book a trip to Europe using Iceland Air and stop over in Iceland for up to seven days with no additional charge.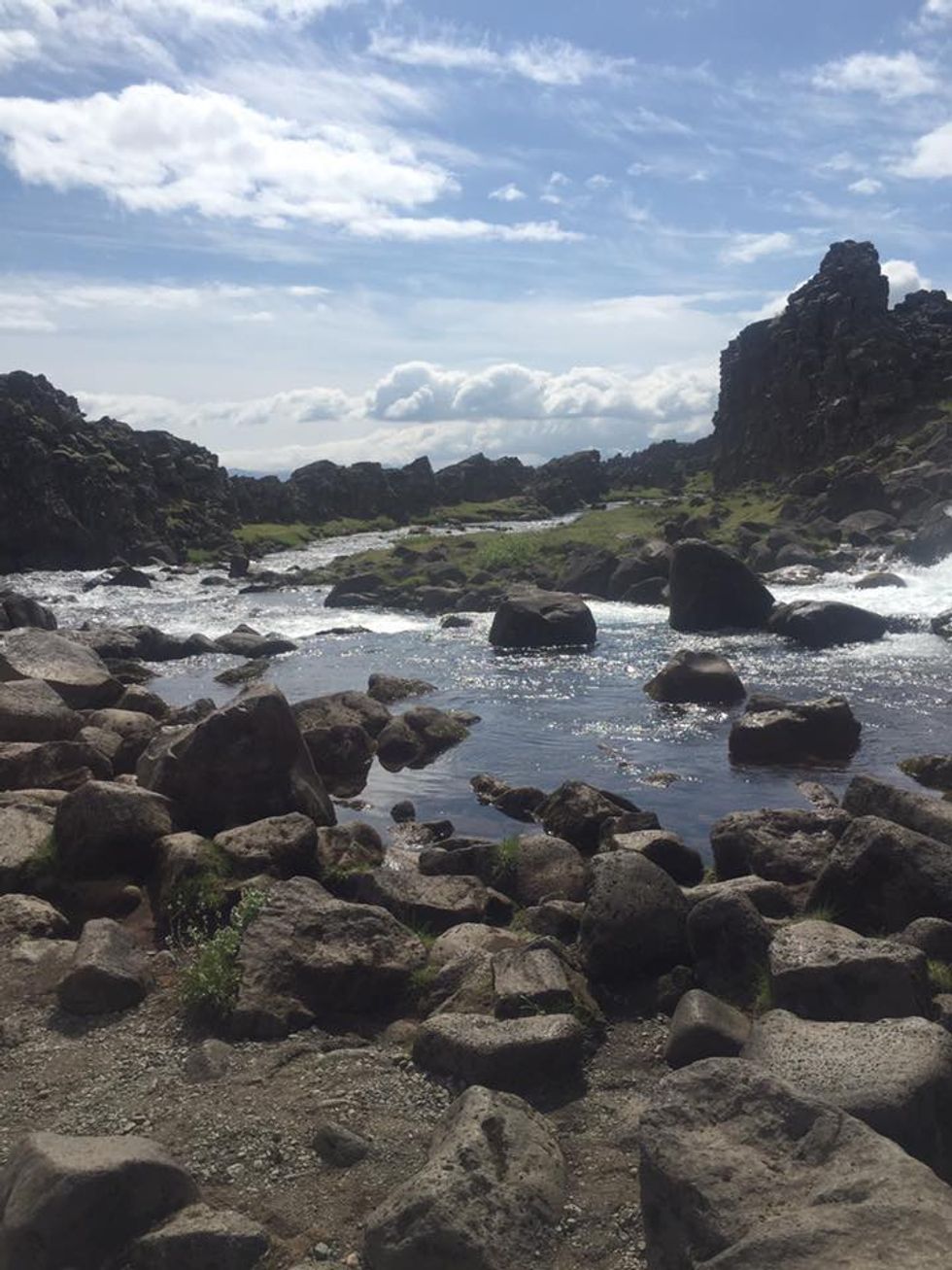 Þingvellir National ParkPhoto by Anie Delgado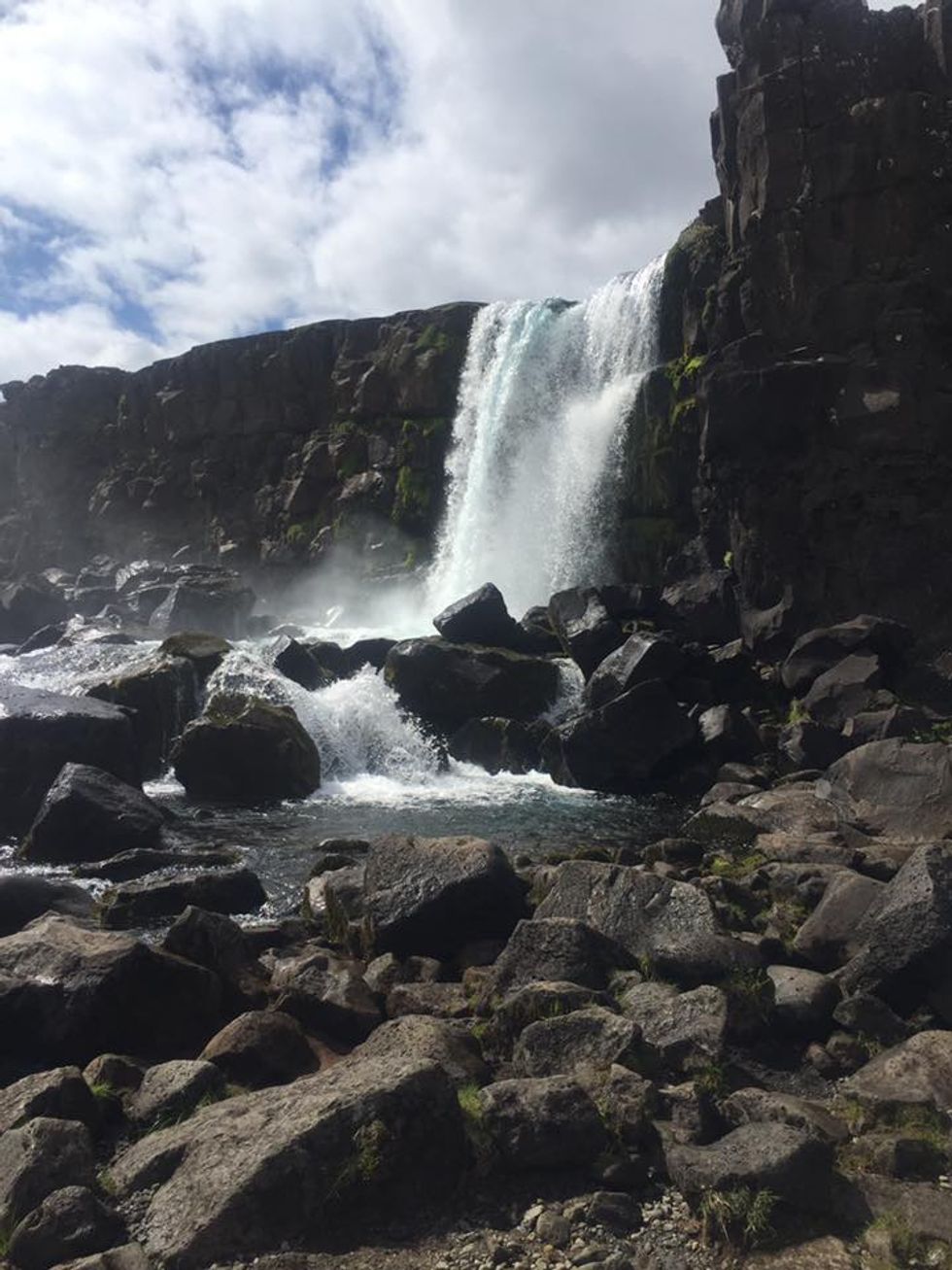 Þingvellir National ParkPhoto by Anie Delgado