If tree-lined cobbled streets dotted with romantic stone villas and intimate restaurants sounds like a good time (all set against a backdrop of a Disney-worthy 19th-century pastel colored castle), you need to head to Sintra, Portugal. Portugal's tourism industry has been slowly growing for several years for good reason. It has all the old-world charm of more well-traveled cities like Paris and Rome—and half the crowds. It's also far more affordable. You can easily get away with spending $100 per day on food and accommodations (if you use Airbnb—hotels will run you a bit more) without feeling like you're penny-pinching.
Sintra is one of the many charming towns that are just a short, inexpensive train ride away from Lisbon. A round-trip will cost you around five euro. Once you get there, everything is within walking distance, or you can take a bus to virtually any attraction.Common sense dictates an early arrival to avoid the crowd, but in the event that you are unable to rouse yourself from your incredibly comfortable Airbnb bed before 10am, no worries. Just try not to hit the main tourist spots at 11 AM or 3 PM; that's when the tour buses disgorge their riders.
A Thousand-year-old View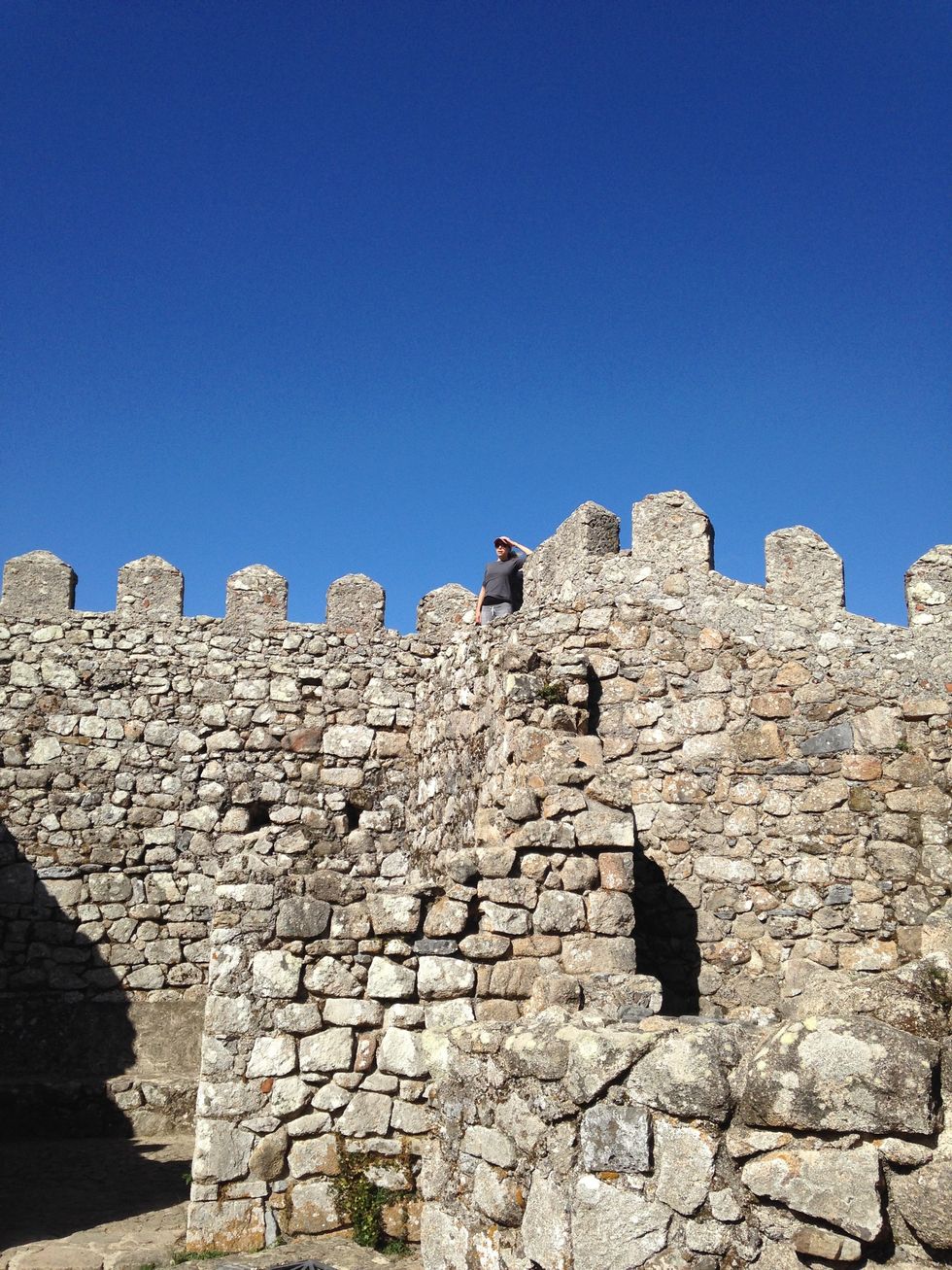 While it's tempting to wander down one of the picturesque streets and gaze at terracotta roof houses with flowers cascading down the sides, make sure you don't dally too long, because you'll want plenty of time to take the verdant hike up the hill to the Castelo dos Mouros (Moorish Castle) and Palácio de Pena (Pena Palace). (They are roughly half a kilometer apart, so it doesn't matter which one you explore first). The trail to these tourist hot spots is a fairly steep, winding path, but with all the distracting scenery to keep you occupied, you'll barely notice the incline. It's beautifully landscaped to boot, and when you stop to catch your breath, you can admire the valley sumptuously spreading out behind you.
Built in the 10th century, the Moorish Castle has been guarding the town for over one thousand years. You can meander down twisty paths to admire the castle from different angles, but the true joy is standing on one of its turrets with wind whipping through your hair. If you're lucky enough to visit on a clear day, the view is indescribably amazing. The castle itself has survived the centuries remarkably well, in part thanks to King Ferdinand's restoration work in the 19th century. Just be careful if you visit on a particularly gusty day. Hats, sunglasses, and ill-secured scarves may go flying in the powerful winds buffeting the top of the castle.
A Palace of Many Wonders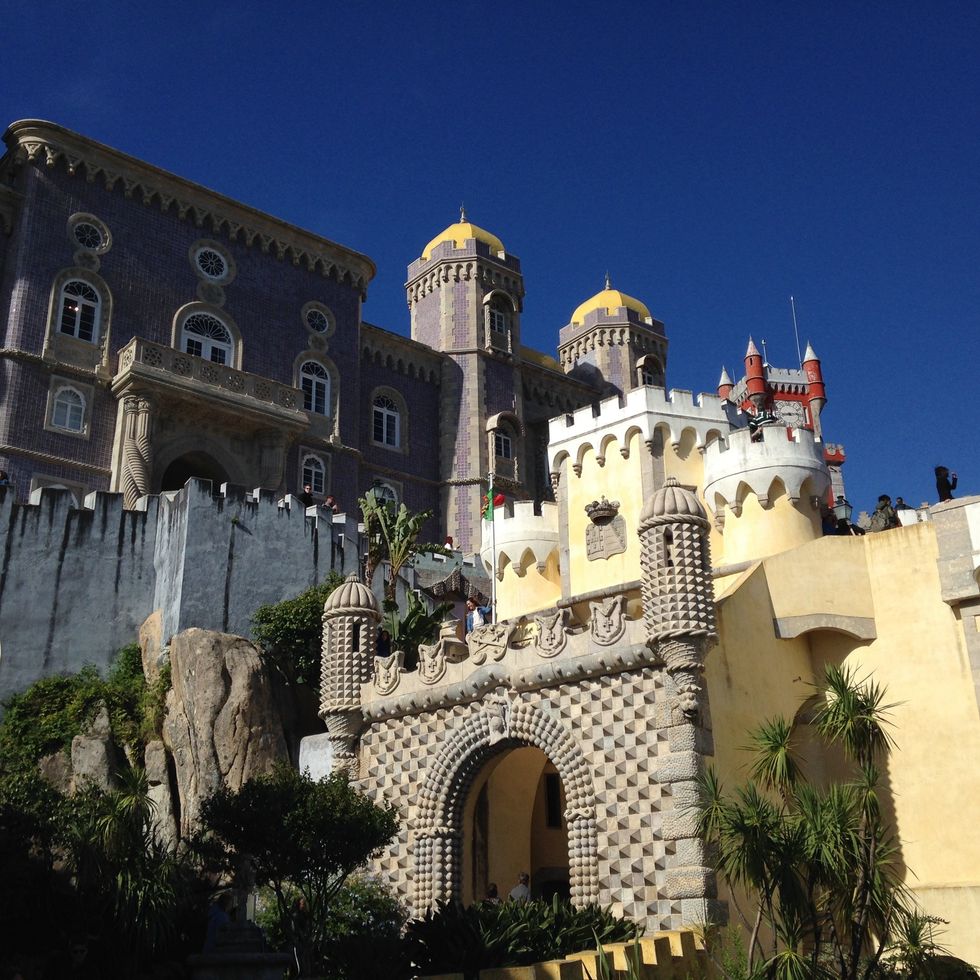 Pena Palace is a UNESCO world heritage site and considered one of the seven wonders of Portugal. Its opulence makes it hard to believe it was once a residence, even for royalty. However, the palace wasn't always a royal homestead: it was originally built in the Middle Ages as a monastery. If you opt to tour the interior of the palace (highly recommended), you'll be able to see elements of the original monastery in the elegantly tiled walls and Ottoman-influenced domes and columns. You'll also notice that it's significantly brighter and airier than other castles of the period—all the better for the original monk occupants to spend their days in prayer and devotion.
The earthquake of 1755 decimated hundreds of magnificent buildings in Lisbon; but, happily, the chapel of the monastery remained unscathed. It was the chapel that piqued King Ferdinand's interest in the mid-19th century when he decided to convert its ruins into a summer residence for the royal family. Within 12 years, his master architect (with some input from the king and his wife) managed to create one of the most outrageously beautiful castles in the world. The exterior would put any Disney castle to shame, with its seamless combination of Islamic, Medieval, and Romantic influenced architecture. The interior is no slouch either. With ceilings made of intricately carved wood and gleaming marble everywhere you look, it's truly a vision fit for a king. If you have time, take a wander around Pena Park. The landscaped grounds are perfectly matched to the grandeur of the castle.
A 20th Century Throwback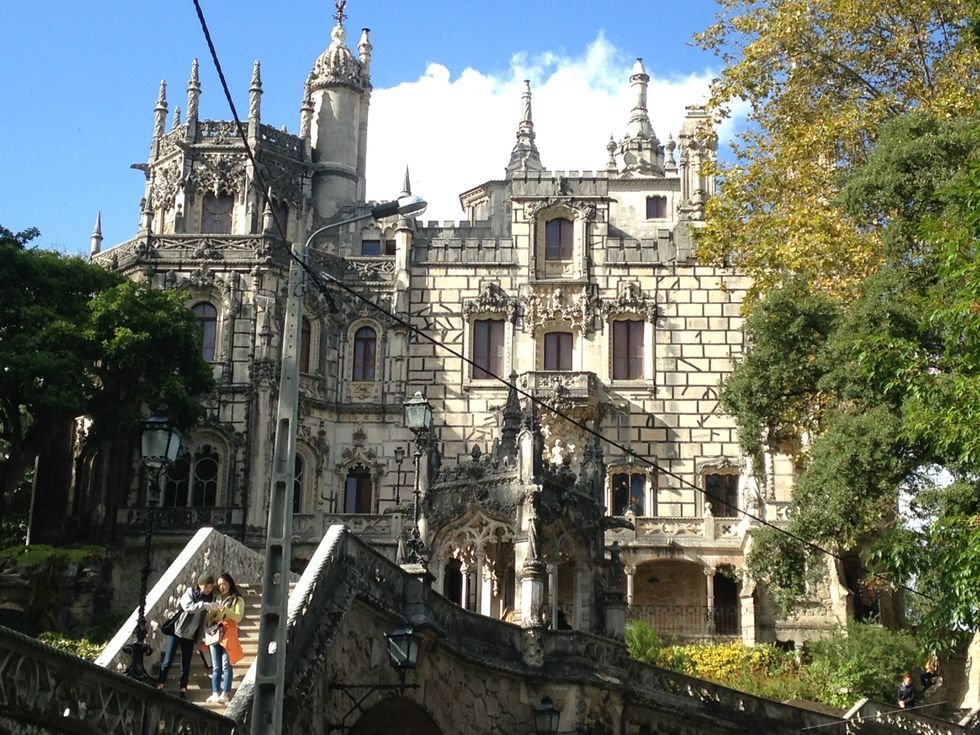 Despite its seemingly aged appearance, Quinta da Regaleira was built in the early 20th century. Its exquisite stonework and attention to detail come courtesy of its wealthy creator, whose riches earned him the moniker Monteiro dos Milhões (Moneybags Monteiro). Monteiro spared no expense in creating his fantasy residence, and the evidence is an awe-inspiring Gothic masterpiece even to this day. There's a short tour inside the domicile itself, but the true magic happens in the gardens, which are filled with hidden tunnels and small ornate structures. You can experience a little of the secrecy yourself by ducking into the tunnel that leads to the bottom of the Initiation Well, a circular tower dug deep into the ground. Peer up several stories at the sky above, then exit behind a waterfall nestled next to the tunnel.
A Feast for the Eyes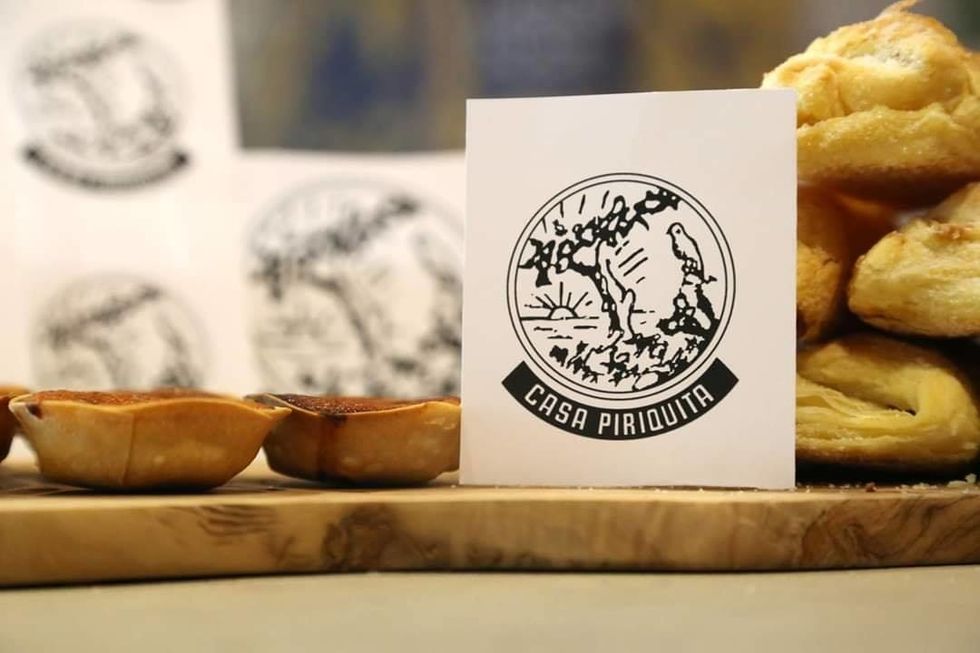 Sintra is known for itsqueijadas (sweet cheese pastries), and no place does them better than the bakery that's been cranking them out since 1862. Piriquita (a name bestowed upon one of the original owners by King Carlos I) is not only one of the best bakeries in Portugal, it's also the most famous. For decades, everyone from royalty to simple farmers flocked to its location to indulge in its queijadas and other sweet treats. Get there early to beat the crowds, and while you're there, pick up a travesseiro, whose recipe is a closely guarded family secret.
A Sugar Rush to Fuel Your Adventures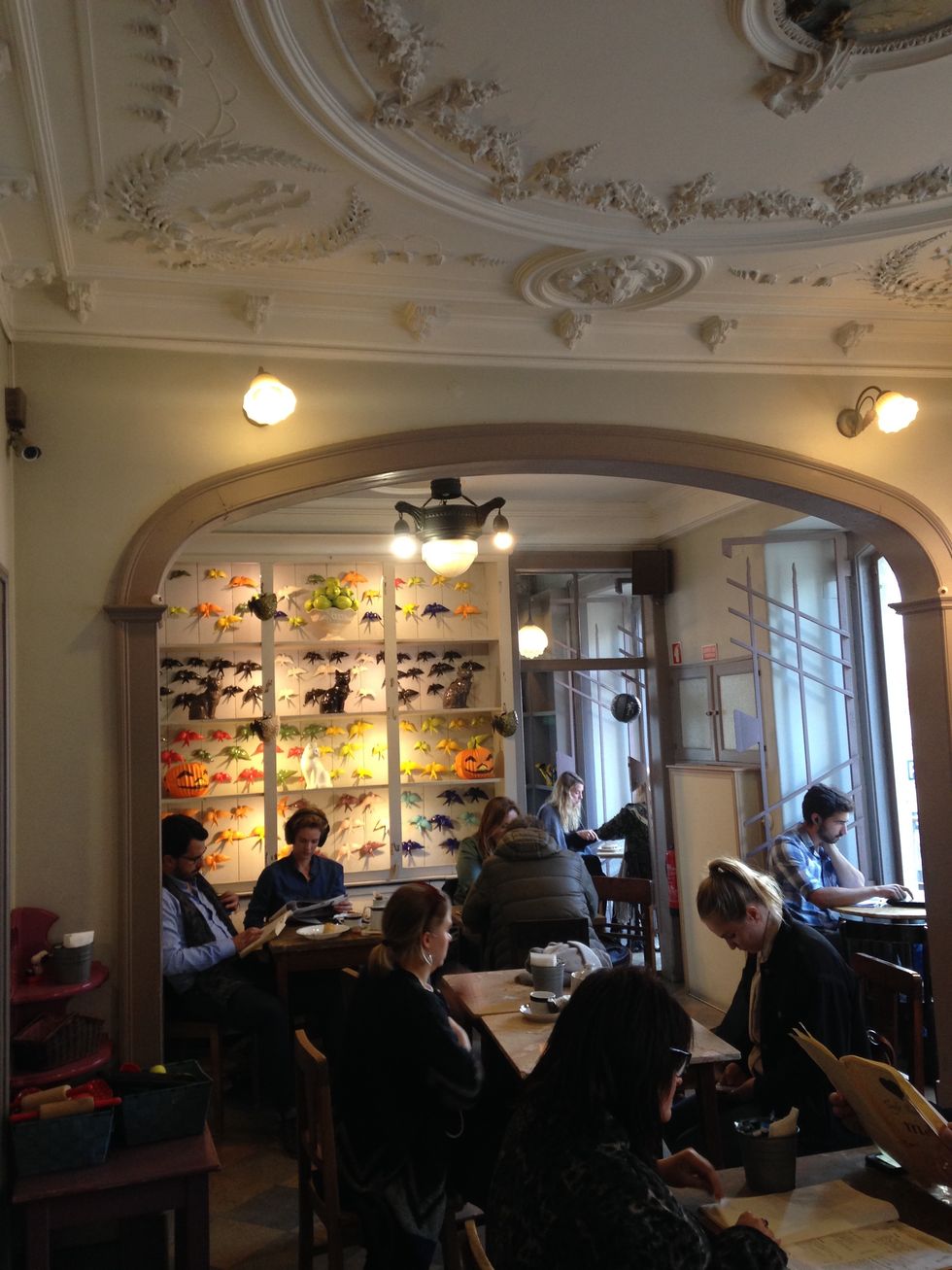 If you need a sugar hit to make it through the afternoon, the cozy and reasonably priced Café Sadaude is another popular spot to post up for a bit. It's decorated with the porcelain birds sold all over Sintra and has affordable, delicious pastries that will surely revive your flagging energy. Grab a tea made from Europe's oldest tea plantation in the Azores and a hearty slab of chocolate cake, and you'll be back on your feet and ready for more exploring in no time.
Sintra is an extraordinarily charming village that makes it easy to forget you live in the 21st century. The winding streets, magnificent architecture, and breathtaking vistas hark back to a day long before modern technology had us glued to our devices. A trip to Sintra will give you timeless memories that will last a lifetime.