Move over Willy Wonka… there is a chocolate chief in town and his crave-worthy confections are having chocoholics from near and far going crazy. Jacques Torres, the French-raised master pastry chef and chocolatier, fondly known as "Mr. Chocolate" has been crafting his mouth-watering sweets for decades, using only the finest and tastiest of ingredients, and New Yorkers sample his sweets with smiles from ear-to-ear.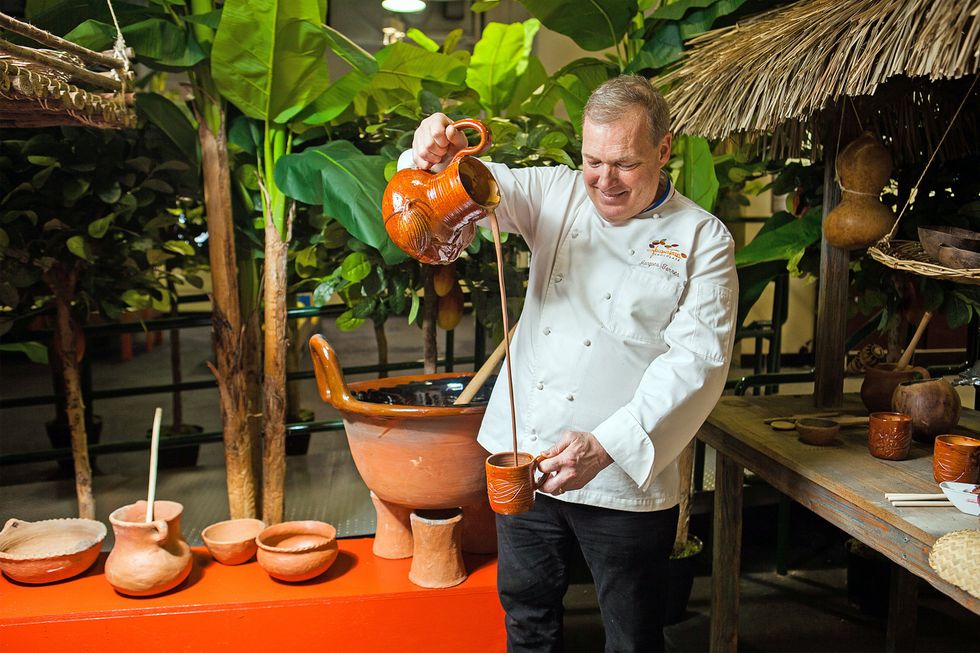 Via mrchocolate.com
From chocolate bars to cookies to barks and brittles to hot chocolate, Torres' temptations are beloved all around the globe. Lucky for New Yorkers, his Manhattan shop on Hudson Street is now even more inviting than ever, thanks to Choco-Story New York – The Chocolate Museum and Experience with Jacques Torres, New York's "first-ever chocolate museum!"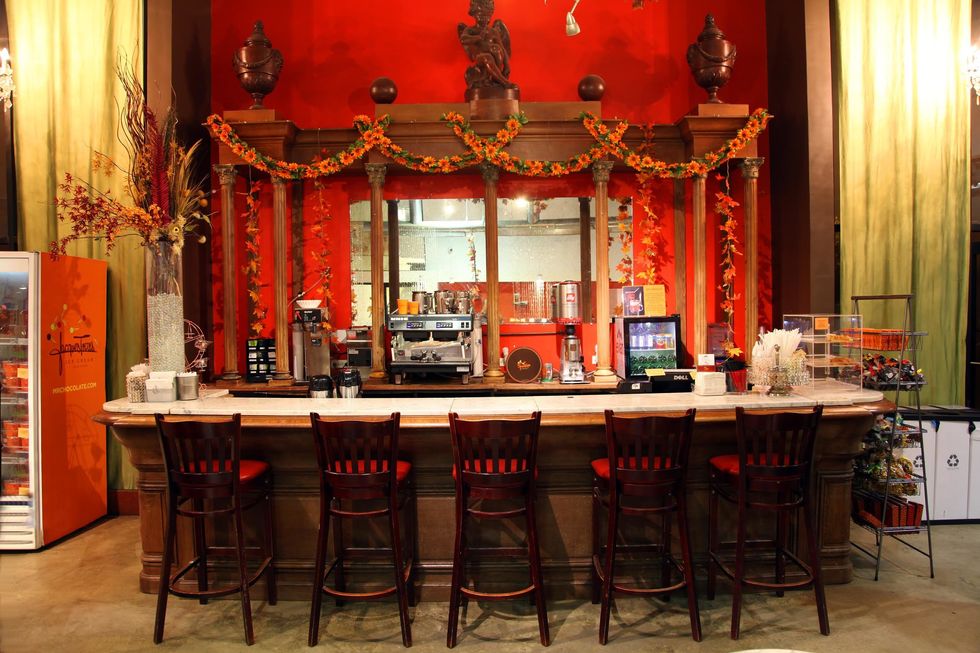 Via mrchocolate.com
Just when New Yorkers thought they have seen and tasted it all, leave it to the terrific Torres team to step it up with a unique adventure that is all about everyone's favorite indulgence… chocolate! $15 is all you need to get in to this 5,000-square-foot fantasy land, learn all about the rich history of chocolate, take tours, sample outrageous goodies, watch chocolate-making demos, and of course, purchase some of Torres' delights to bring home.
Take the kids for an especially sweet time as they explore the Kids' Corner, filled with chocolate-themed games, a mini mock chocolate shop, cookie decorating, and chocolate prizes. And for those interested in whipping up some treats with instruction from the pros, the Hands on Experience provides a beginners' class with plenty of treats to take home. (Pre-sign up is required).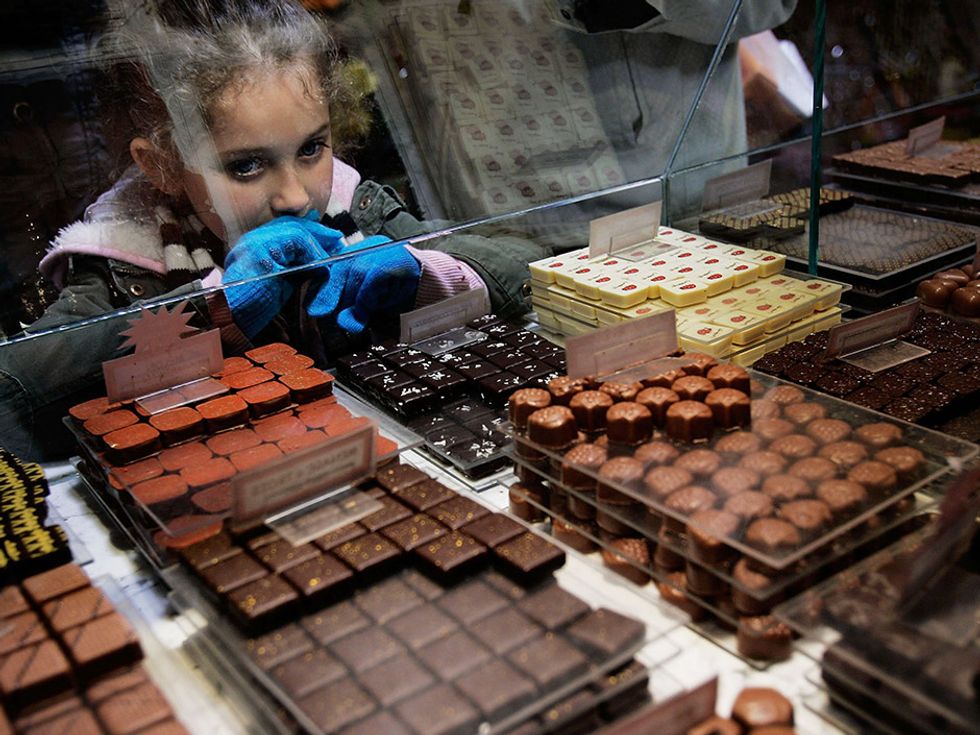 Via nationalpost.com
Of course, with everyone trying to stick to their New Year's resolutions, spending the day gorging on chocolate seems sinful, but a "cheat day" is always welcome. Especially when you go it gourmet. And a sensible portion of chocolate is healthful, thanks to the flavonoids in cocoa beans which have antioxidant and anti-inflammatory properties and may reduce the risk of cancer and heart disease. All the more reason to treat yourself to a truffle or two.
Plus, Valentine's Day is right around the corner. Who wouldn't love a beautiful box of Jacques Torres chocolate as a sign of your affection? Go all out with the impressive Eternal Love Tower. Four heart-shaped boxes piled high and filled with chocolate fruit and nut barks, assorted chocolates, and creamy truffles show how much your sweetie means to you. And they will be even sweeter after enjoying their gourmet chocolates.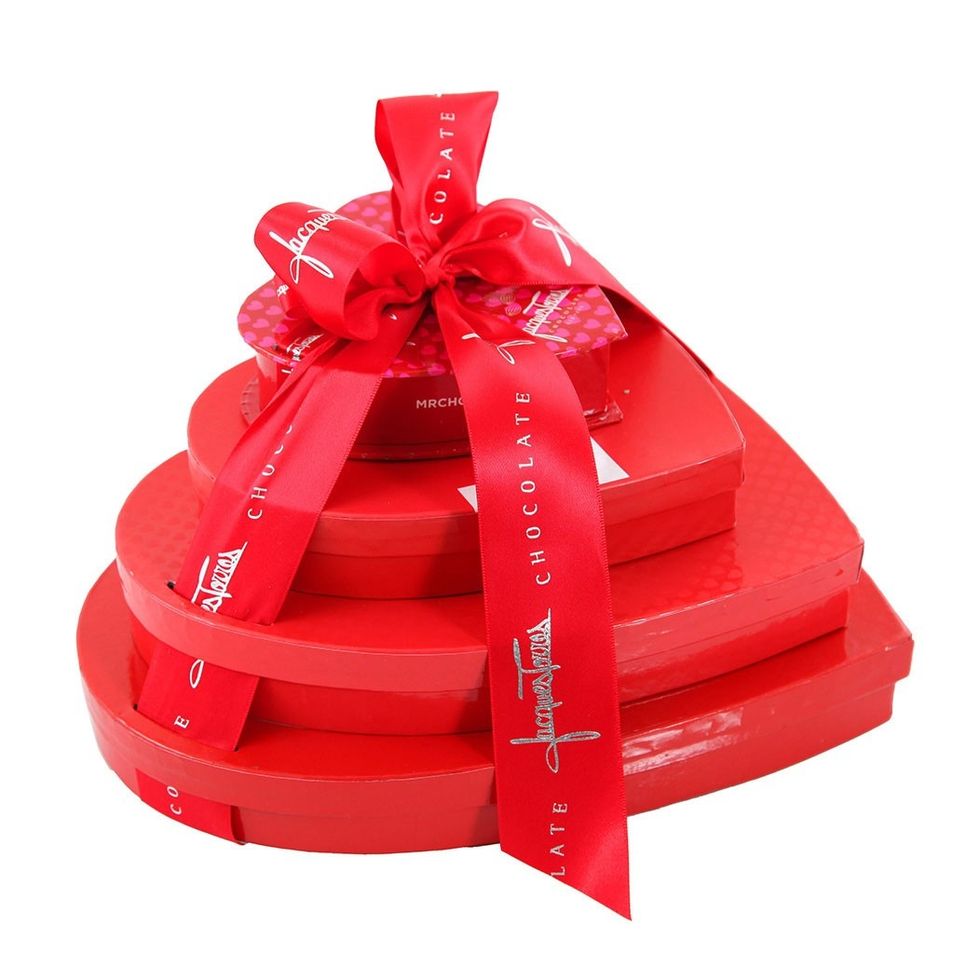 Via mrchocolate.com
Sure, the Metropolitan Museum of Art, the Guggenheim, the Museum of Natural History, and the Whitney Museum of Art are full of education and culture, but they just can't match the magic of chocolate like Choco-Story can. When you are looking for a day of fun and food, Jacques Torres is the most wonderful way to spend the day. The dinosaurs are not going anywhere… visit them some other time.
Tours run from Wednesdays to Saturdays from 10AM – 5PM at Jacques Torres Chocolate Choco-Story NY, 350 Hudson Street, New York, New York 10014. For more info about the museum, call 917-261-4252 or email chocostoryny@mrchocolate.com.
Satisfy your sweet tooth while touring and exploring your way through NYC. Life is like a box of chocolates, and this time you know what you're gonna get… gourmet goodies from the best in the biz, Jacques Torres!