Besides being a gastronomic, historic, and artistic wonderland, Paris is without a doubt, a musical city. Not only is the Palais Garnier one of the paramount visions of Paris, with its majestic pillars and golden embellishments, but a night at the ballet, orchestra and cabaret are always popular and iconic choices among tourists and locals alike. Paris is home to some of the most unique musical experiences in the world, featuring music from the seats to the streets.

The last time I was in Paris was during June's Fête de la Musique, a Europe-wide music festival founded in 1982 that features all kinds of free music from classical to contemporary. Each year, the streets flood with people dancing with strangers, drinking heavily, and singing along to some some of their favorite tunes. (But of course, the scene varies by musical style and neighborhood. Thankfully, not everything is so rowdy.) But one of my favorite parts about the Paris music scene is the old-school jazz.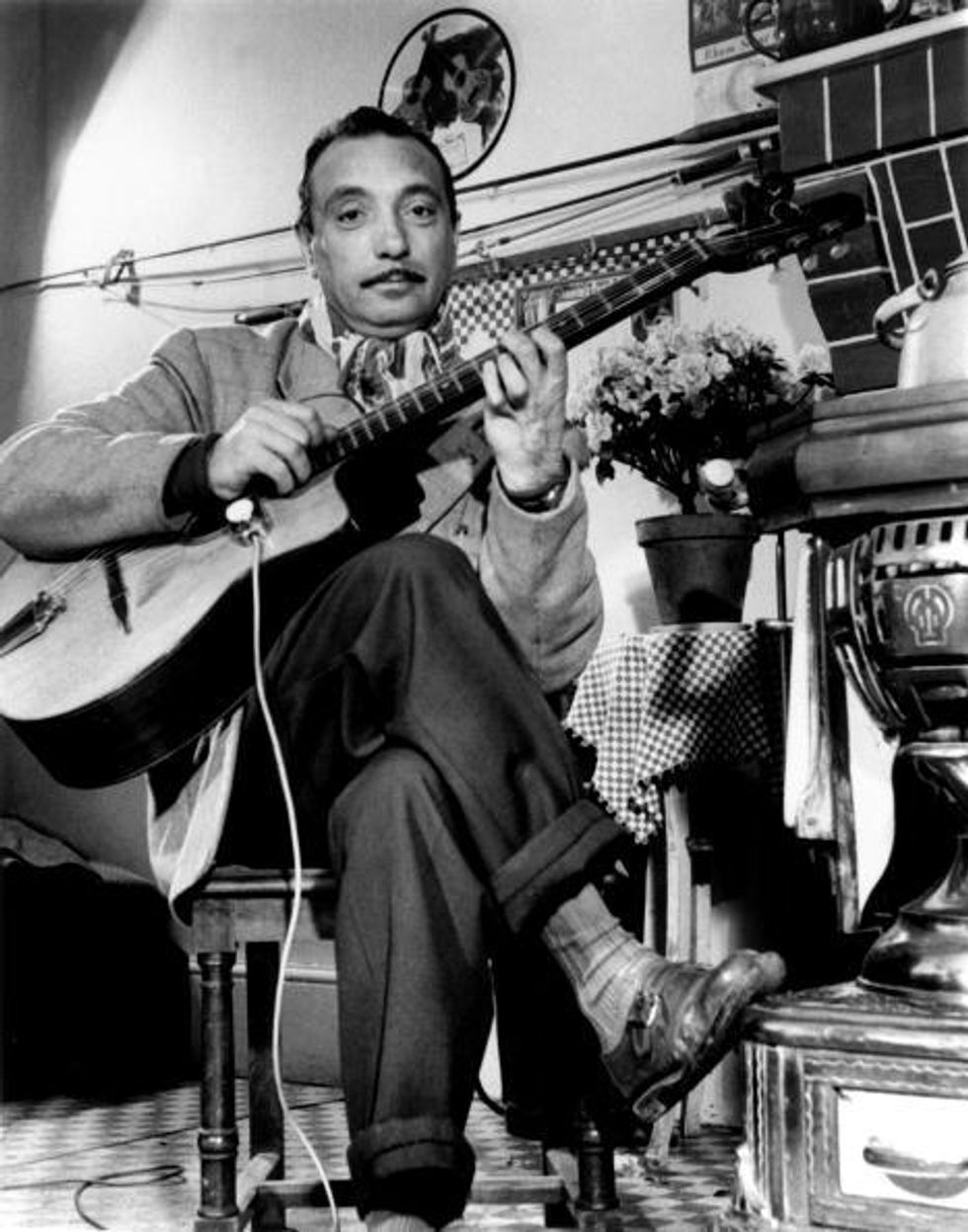 Django Reinhardt, circa 1940Michael Ochs Archives / Stringer
The 1930s was not known as the happiest time throughout world history. There was economic crisis, there was upcoming war, but one thing was for sure: there was a lot of great party music. Jazz manouche is a style of music featuring whip-fast guitar, singing violin, and swinging bass lines popularized by guitarist Jean "Django" Reinhardt and his band in the 1930s. It originated out of the gypsy tradition, when wandering musicians would get together to combine cultures and have a grand old time.
Paris is known for its abundant jazz clubs, where you can get the chance to soak up the horns and go back in time. La Chope des Puces is an intimate jazz manouche spot in Saint-Ouen, located right next to a flea market. For something a bit more upscale and Anglophone, try le Duke's Bar and have an elegant sit on a luscious green armchair. For the festival-goers, the Festival Django Reinhardt is not to be missed. But you don't have to go to a jazz place to hear great jazz.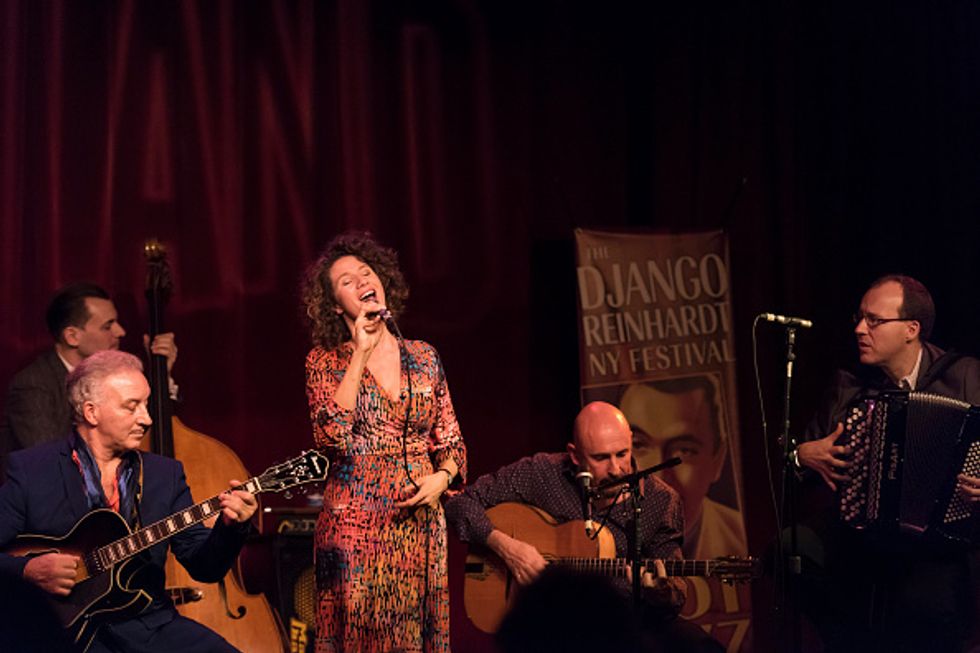 Cyrille Aimee and the Django Festival All-Stars, 2015Jack Vartoogian/Getty Images
One of my favorite ways to check out the scene is to look in the windows of any restaurant for the glisten of moon on wood. There's nothing more calming and festive than enjoying a tableside performance while sipping an aperitif. One of my favorite bistrots is in the 11e arrondissement, where I met an American violinist and guitarist. They were on their way to a jazz manouche festival. It's often that you'll find musicians flexing their feathers in restaurants before the big day. It's a great way to listen to the music in a small setting without being swallowed by the crowds. If you're looking for a fun way to spend the evening, just put your ear out, and you'll be sure to hear beautiful music nearby.