Joshua Tree National Park is a gigantic desert located at the crossroads between Palm Springs, the Mojave Desert, and Colorado.
Ever wanted to visit it? Here's what you need to know.
When you first visit Joshua Tree, you're going to want to make a pitstop at one of its three visitor centers — the Joshua Tree Visitors Center (in the northwest), the Cottonwood Visitor Center (in the south), the Oasis Visitor Center (in the north), or the Black Rock Campground (in the northwest, open from October through May). Be sure to call in advance before you go.
In general, it's best to visit the park in the spring or fall. A popular stop-off for hikers, rock climbers, and road-trippers, the park is a surreal and unforgettable area beloved for its unique Joshua trees and so much more.
Must-See Highlights
If you only have a short time in Joshua Tree, you'll want to see its most famous destinations. The Cholla Cactus Garden is a highlight—located 20 minutes north of the Cottonwood Visitor Center, it's a must-see, and if you can make it out for sunrise, the experience will be extra unforgettable.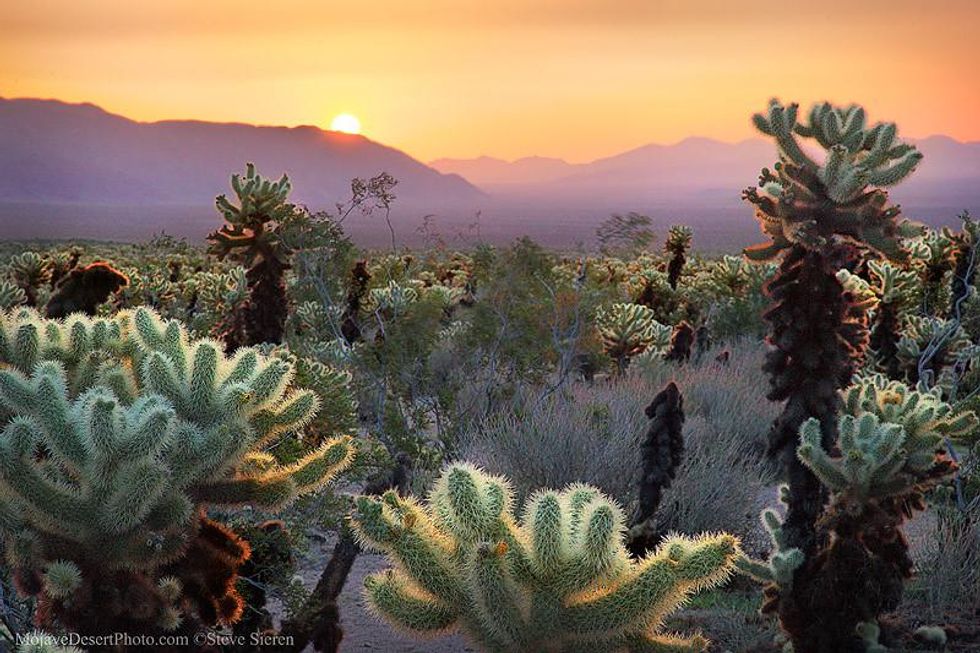 Steve SierenFlickr
Consider paying a visit to Parker Dam, a rare watery oasis in the middle of the desert. You might also take a trip to the Cottonwood Spring Oasis for more watery views, possibly complete with views of bighorn sheep.
History and Culture
For some history, be sure to check out the Keys Ranch, to hear the story of Bill and Frances Keys, who built a town—including a schoolhouse and ranch—in Joshua Tree for their five children. Don't miss Keys View while you're at it.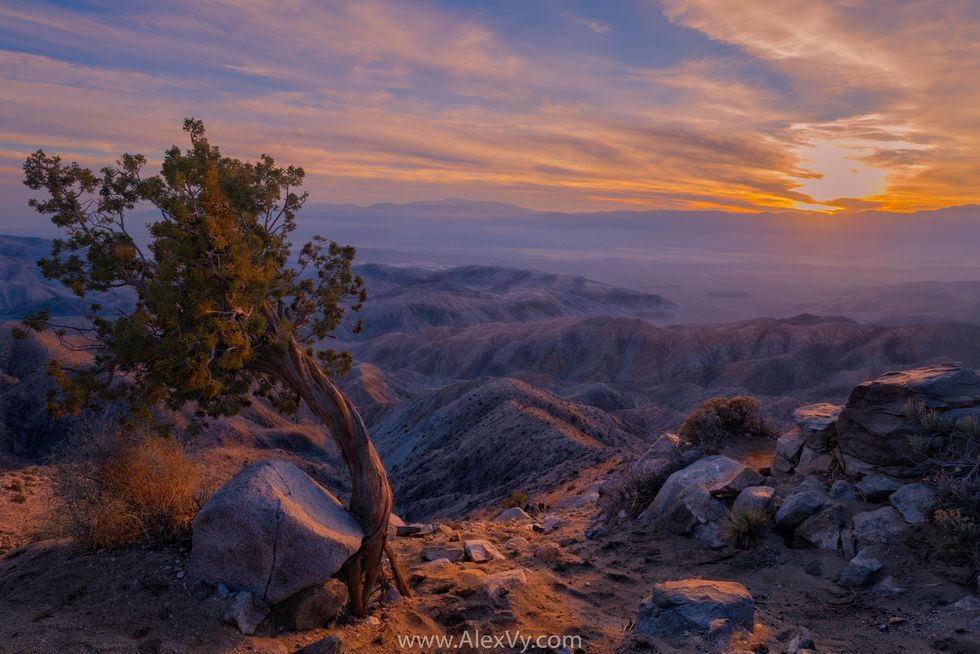 Keys Viewalexvy.org
Joshua Tree is well-known for drawing all sorts of alternative types, and it has the lore to match. Rock and roll fans often visit Cap Rock, the place where rocker Gram Parsons' body was cremated.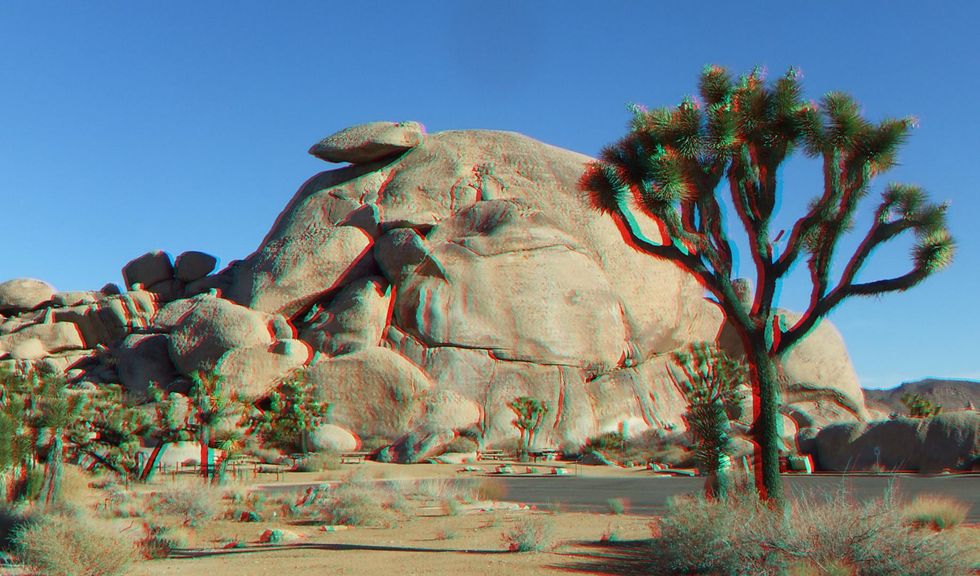 Cap RockJoshua Tree 3D
Natural Wonders: Trees, Stars and Rocks
Joshua Tree is one of the best places in the world to see stars. With some of the darkest skies in the world, it's a great chance for desert photography or possible UFO sightings.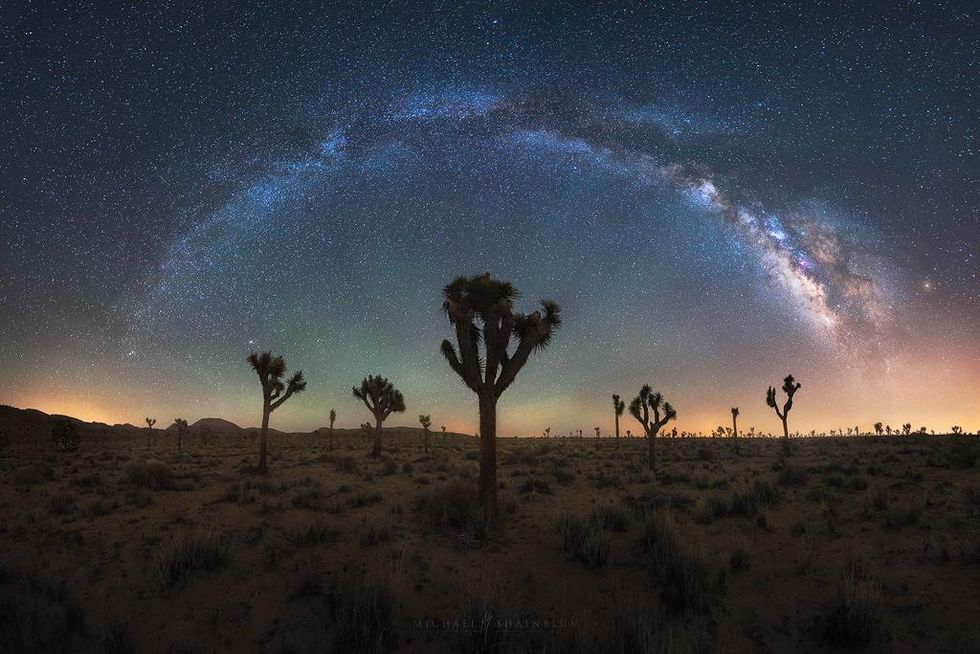 Joshua Tree Night SkyShaina Blum
It's also well-known for its many rock formations. There's Split Rock, a giant boulder that appears to be literally split in two, located off Park Boulevard.
There's also Skull Rock, a rock that, naturally, resembles a fleshless human face.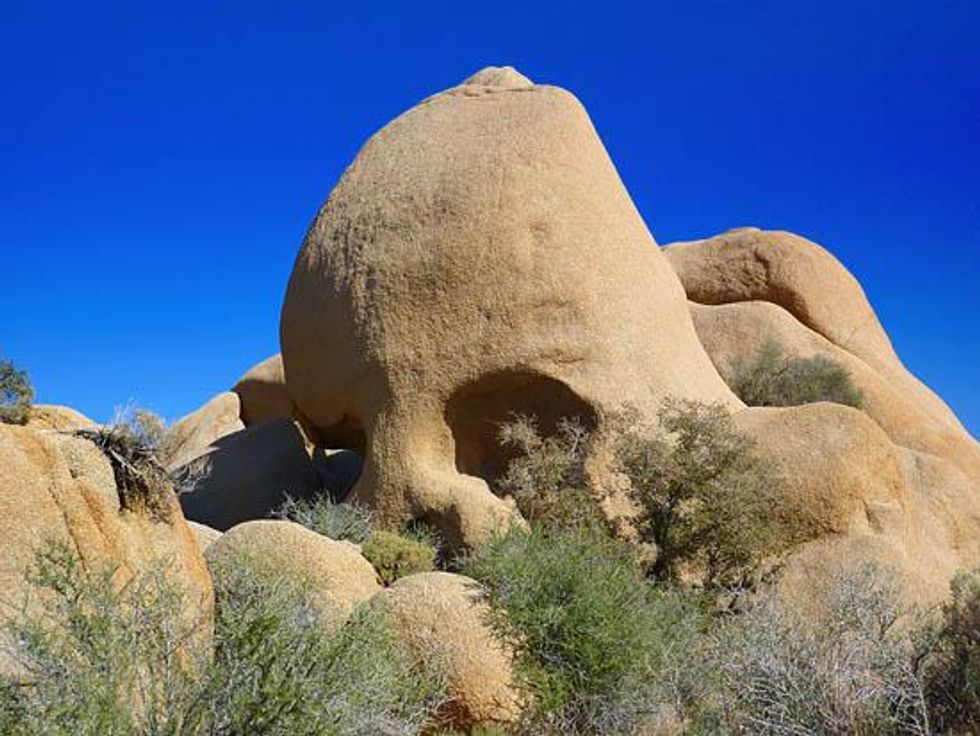 Skull ROckProtrails
Then there's Arch Rock, which you can climb on in order to see the desert from a brand-new angle.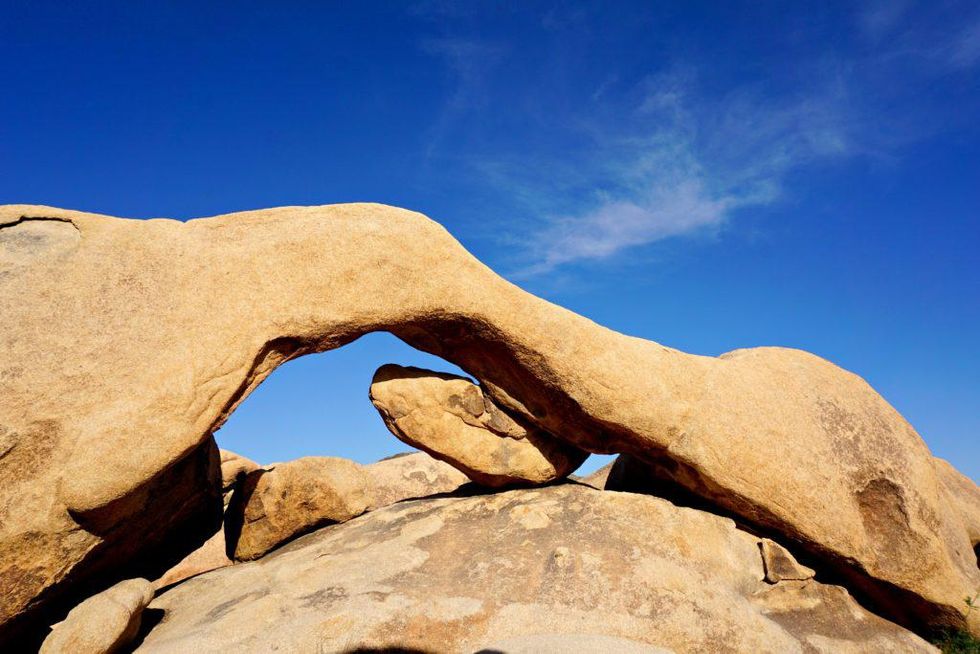 Arch Rockfollowyourdetour.com
And of course, there are the Joshua trees. In addition to the famous trees, the park has a variety of other desert plants, including the gorgeous red-plumed Ocotillo.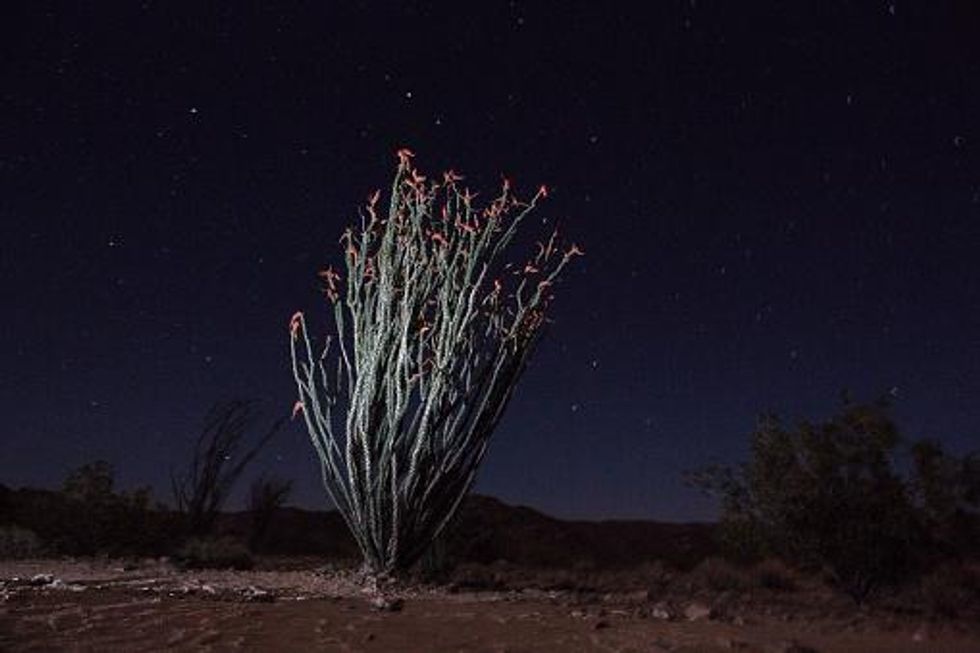 OcotilloiStock
Hiking and Adventure
Rock climbers (or anyone who wants to watch in awe) can pay a visit to the Hidden Valley Campground, a world-renowned climbing center. Hidden Valley also offers gorgeous views of Coachella Valley. Climbers also love visiting the Jumbo Rocks Campground, with its many challenging formations.
For a slightly less strenuous day, visit the beautifully descriptively named Oasis of Mara, a stretch of honey mesquite and playas that offers a short-half mile loop which will let you experience the desert's wildflowers and nature. Mara was named by the Serrano Indians, who called this location their first home in this world.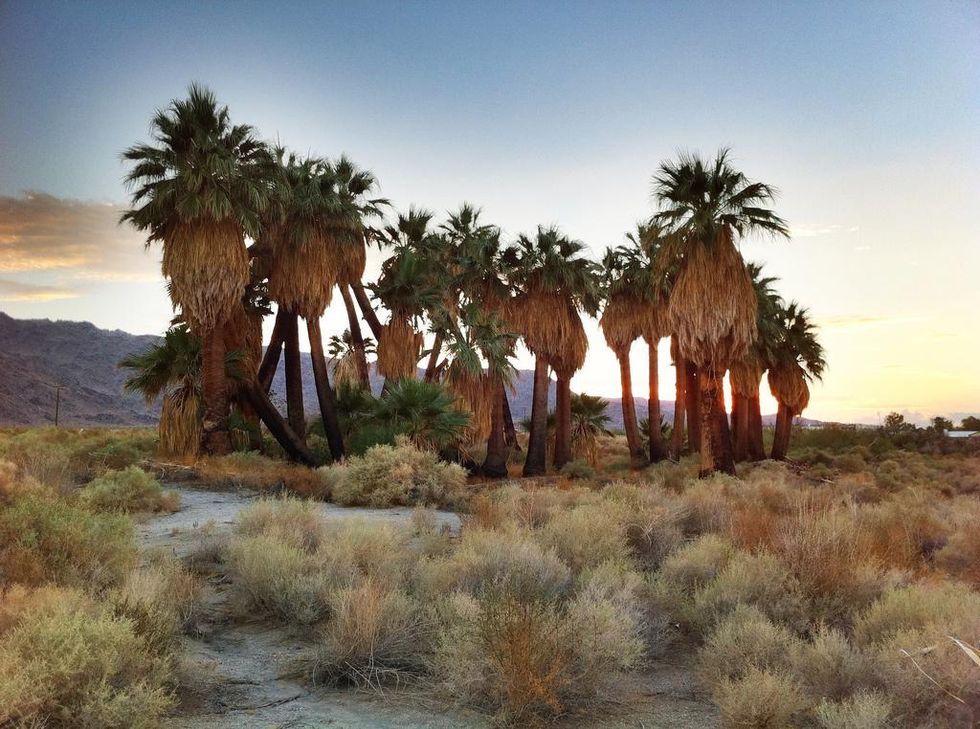 Oasis of MaraSCPR
Another popular Joshua Tree hike is the 49 Palms Oasis hike, a 3-mile trek to an oasis. The Ryan Mountain hike is also a 3-mile uphill trek that will take you around 3 hours, but it'll lead you to a dramatic 3000-foot elevation with 360 degree views.
Finally, the also-3-mile Mastodon Peak Hike will take you to views of the Salton Sea and Eagle Mountains. If driving is more your speed, the park is definitely best for four-wheel drives; if you've got one, check out the Geology Tour Road, an 18-mile stretch that offers 16 stops and plenty of access to scenery.
Camping and Lodging
Camping is a popular attraction in Joshua Tree, so be sure to reserve your campsite ahead of time.
There are 9 main campgrounds in Joshua Tree—Belle Campground, Black Rock Campground, Cottonwood Campground, Hidden Valley Campground, Indian Cove Campground, Jumbo Rocks Campground, Ryan Campground, Sheeps Pass Campground, and the White Tank Campground.
You can also try staying at a Bureau of Land Management-owned area, or backcountry camping if you're prepared to really fend for yourself—just be sure to register at one of the backcountry boards.
If you're not up for camping, check out a local motel or Airbnb—there are plenty available near the park.
Tips and Tricks
Joshua Tree National Park has no cell service, so you'll really want to plan ahead before you go. There are no restaurants or grocery stores in the park, so be sure to pack food and water.