In our "Tales" series, columnist Rachel A.G. Gilman tells the story of how she found a quiet corner to call home in the city that never sleeps.
"There's a studio available in Kips Bay."
I was nineteen and trying to sign my first lease, and after an entire day of running around the West Village with nothing to show for it other than blisters, I was getting desperate.
I had never heard of Kips Bay, but I asked my real estate agent to setup a showing.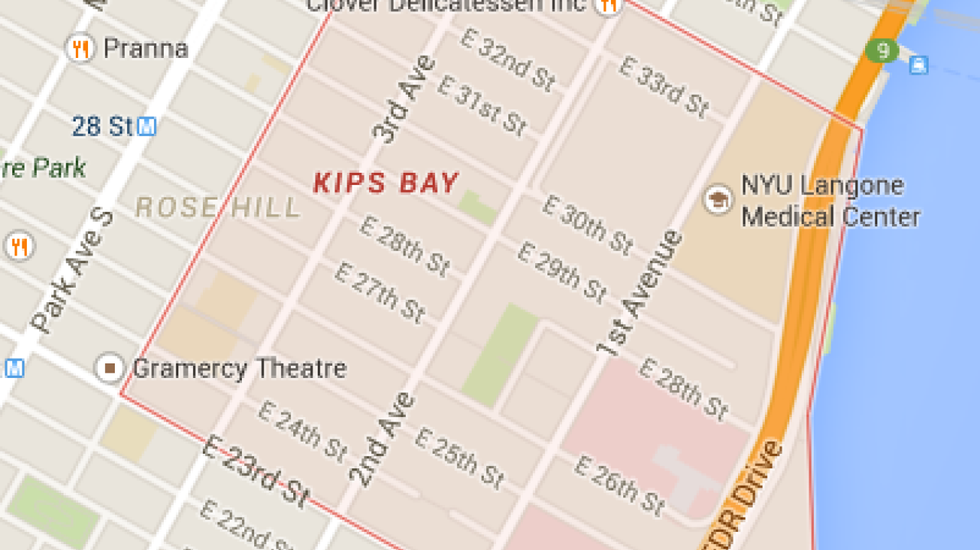 If you Google the neighborhood, you'll find there is no guide of things to do. The most used word relating to Kips Bay is "sleepy." There are some restaurants and the other essentials one expects to have available to them, but not a lot else. Settled in between Murray Hill and Gramercy, it is known for being a stopping ground to young professionals or medical students. The New York Times called it "relaxed." That is really code for boring.
Still, I took the 6 train to 28th Street, and I fell for the apartment: the steps between sections, the small dining nook, and the view of a courtyard. I signed the lease.
Living in Manhattan is often thought of in binaries. Your life is a party Downtown, or you're busy, successful, and married with a family Uptown. I wondered where I, in Midtown, fit in. I wondered it all the time: while I walked down Lexington Avenue with the restaurants in Curry Hill (whose food I could start smelling every morning when I woke up), when I walked past bars and restaurants filled with slightly boozy postgrads in loosened ties drinking pints of beer, when my neighbor proudly stated she knew all the shop owners and had since the 1950s.
It eventually dawned on me: people in Kips Bay are there because they love New York, but they still value things like community, quiet, and yeah, good food — including but not limited to curry. I had dreamt of living in New York. It never occurred to me how stressful it could be, that living in a fast pace environment would be draining. Kips Bay offers the slowdown. It offers everything I subconsciously wanted but had never comprehended.
In my apartment, for the first time in New York, I started to feel happy.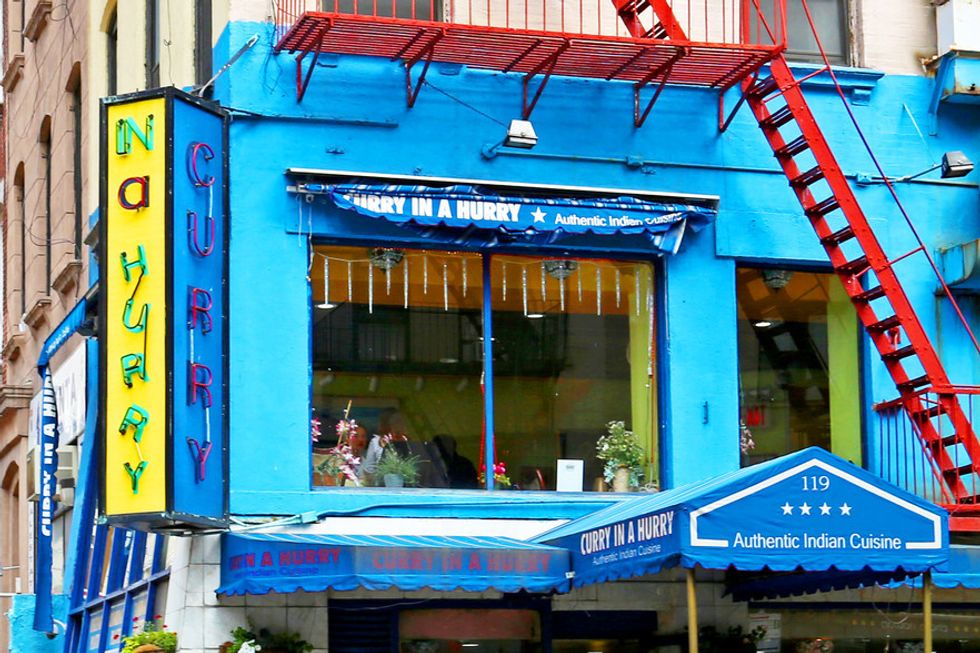 When friends come to visit, they are surprised. They laugh when I say the highlight of my neighborhood is the pinball cafe, or realize I wasn't kidding about the number of South Asian spice shops. They admit, this isn't exactly the New York lifestyle they pictured.
It wasn't what I had originally thought New York would (or could) be like, either. But I'm okay with it.
I have a diner that knows my order without my having to say a word. I have a grocery store that offers a student discount. And most importantly, I have a corner of New York that is mine, where every night I pass the lit up Chrysler Building on my way back from work. The younger Rachel — the one who can only daydream of such — smiles, and thinks to herself, "I'm home."