Kyoto is stunning in any season. Cherry blossom trees in full bloom line the streets in the spring, red maples gleam in the fall, and snow turns the Golden Pavilion into a winter wonderland towards the end of the year. Local Geishas are even known to change their hair ornaments to celebrate the seasons as they change. This magical city reigned as Japan's capital for over a 1,000 years and is now the country's 7th largest city. History is visible on almost every street.
Unlike Tokyo, where skyscrapers, trains, and technology overwhelm your senses, Kyoto operates at a slightly slower and more traditional speed and is home to over 2,000 Buddhist temples and shrines. You can take part in a traditional tea ceremony, eat your way through the famous Nishiki Market, and see the geisha's quarters in the Gion District.
Here's everything to do, see, eat, and shop for while exploring Kyoto:
Visit: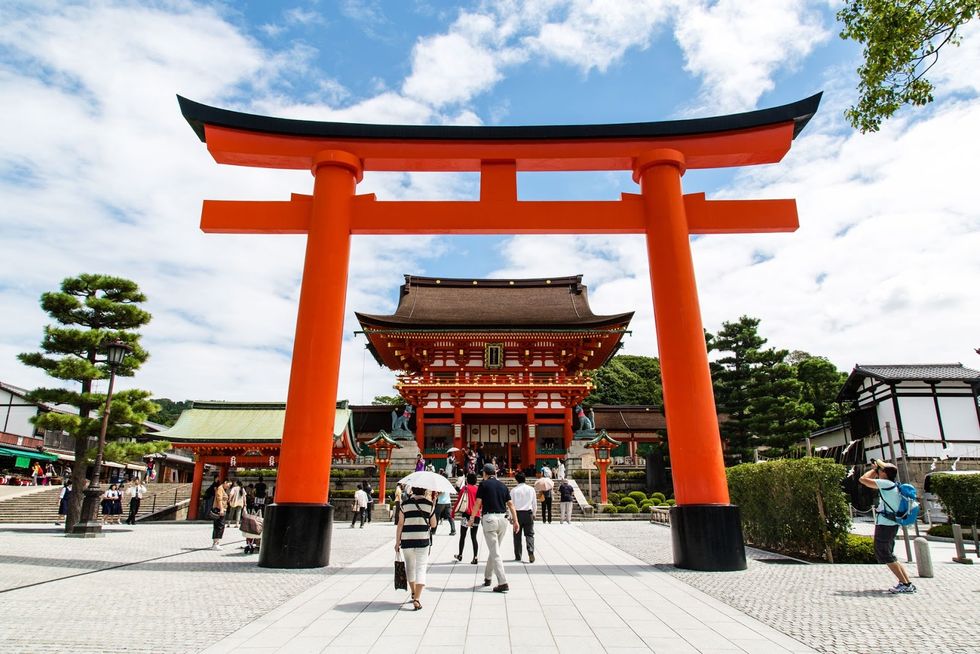 Fushimi Inari Taisha Shrine:
When in Kyoto don't miss the Fushimi Inari Taisha Shrine. It's one of the most iconic temples in Japan and a must see in Kyoto. This 1300 year old temple has over 5000 orange torri gates that line a walkable path through the hills on the property. It's the perfect place for a day hike or post lunch stroll.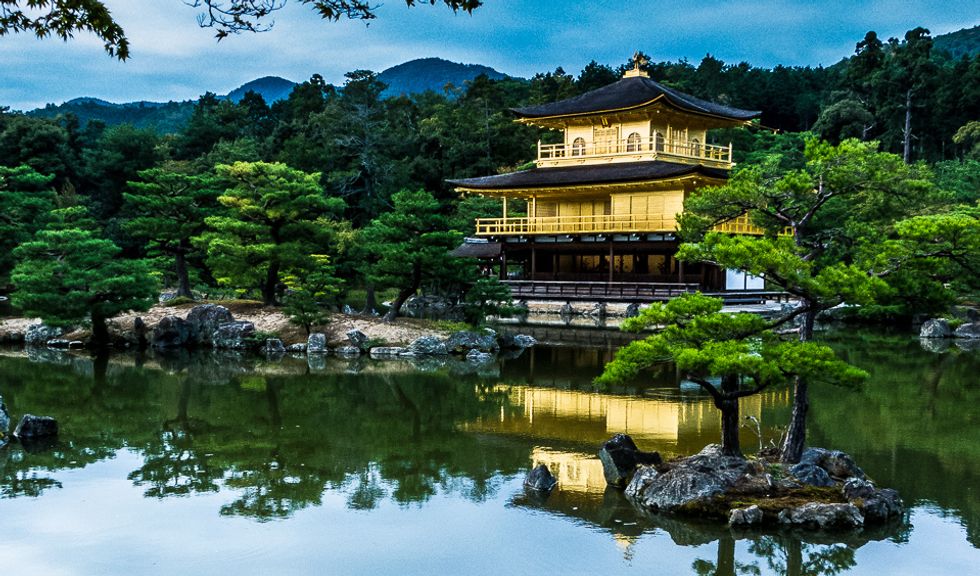 The Golden Pavillion
The Golden Pavilion:
Next head to the Golden Pavilion, a Zen Buddhist temple covered in gold leaf sitting on the edge of a mirrored lake. It's arguably the most famous attraction in Kyoto. You don't want to miss this breathtaking view.
Beautiful temples are everywhere in Kyoto. If you want to hit a few more on your trip check out the Temple of Five Hundred Rakan Stone and Kiyomizu-dera on Mount Otowa. Next keep wandering through the Geisha quarters in the Gion District, grab a drink in the Sake district, and get some local cuisine in the famous Pontocho Alley or Nishiki Market.
Eat: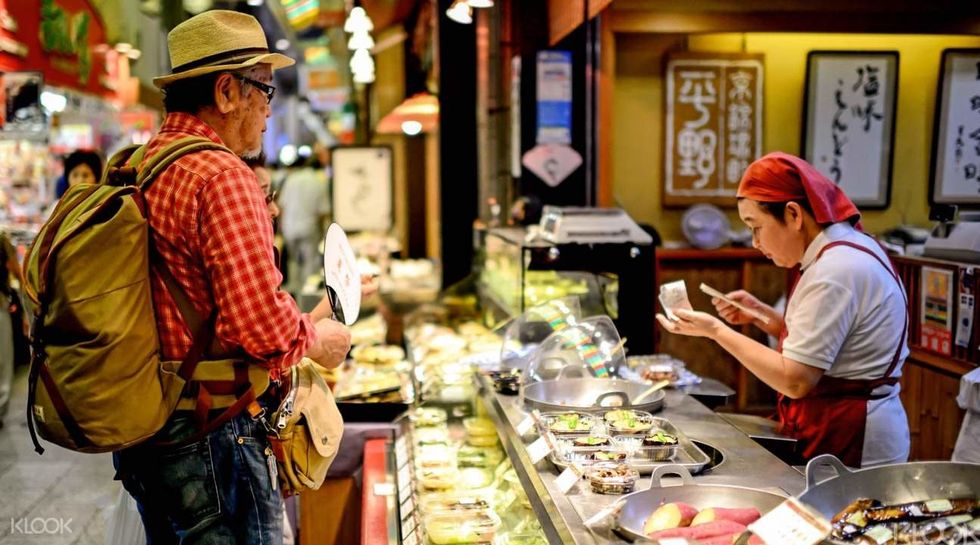 Nishiki MarketKlook
Nishiki Market:

If you want to sample some of Kyoto's best street food head to this 400 year old market. You can taste some amazing local cuisine for just a few bucks. Every stall has a specialty. Sushi, ramen, soba, homemade candies. The options here are endless. Stop at Lyomata in Nishiki Market for some seriously delicious sushi.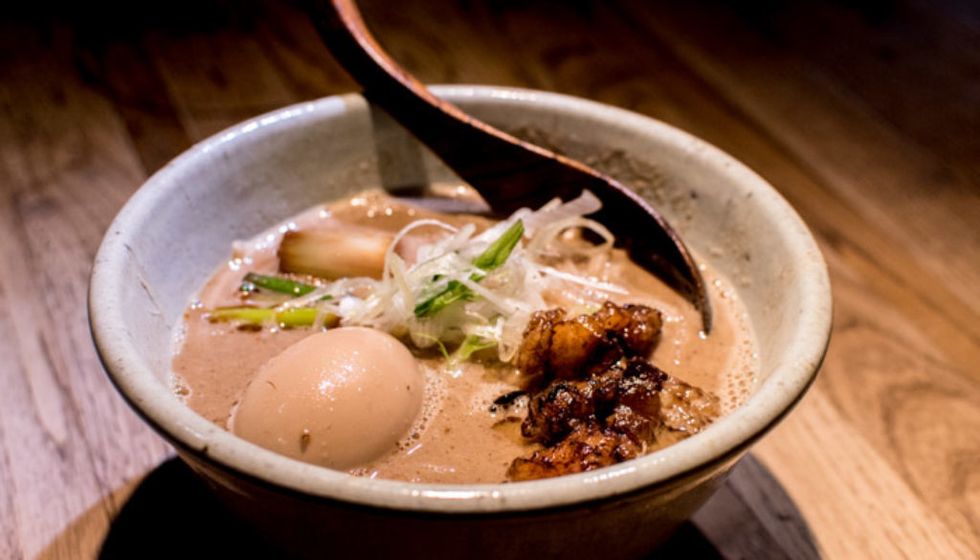 Beef Intestine Ramen from SugariSugari
Sugari:
Kyto has some of the best ramen I've ever had. While there are a lot of ramen restaurants in Kyoto I highly recommend Sugari. This popular ramen restaurant is in a remodeled old Japanese house in downtown Kyoto and the ramen is to die for. If you're feeling adventurous go for the beef intestine ramen. Sounds questionable, looks and tastes amazing.
Stay: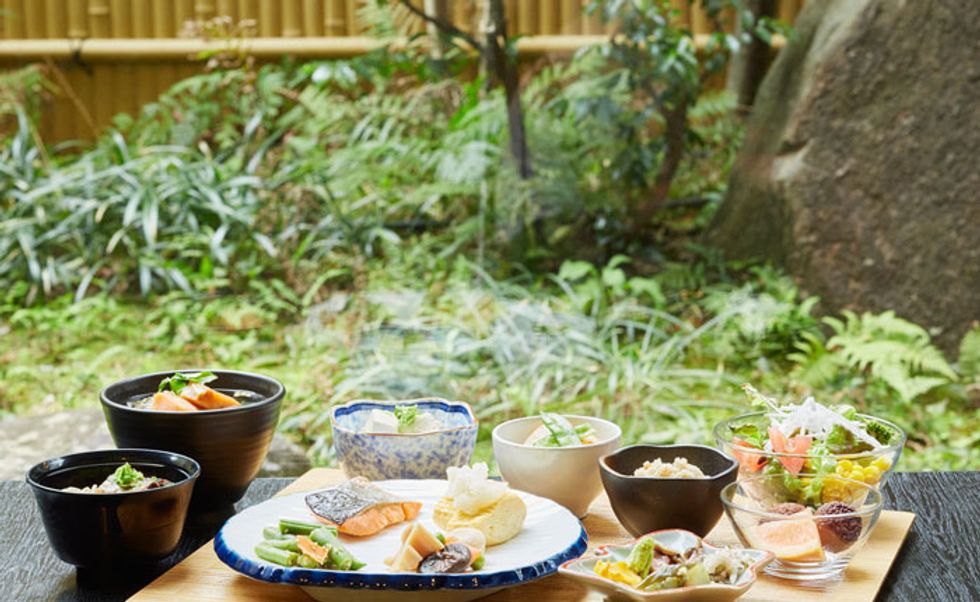 Mitsui Garden Hotel Kyoto Sanjo
Mitsui Garden Hotel Kyoto Sanjo:
For a reasonably priced room with great amenities and a garden view try the Mitsui Garden Hotel. This hotel fuses modern style with traditional Japanese touches. You'll be able to sample an Obanzai-style breakfast, soak in a Japanese-style public bath, and grab dinner at the hotel's restaurant if you don't feel like venturing out. All for around $80-100/night.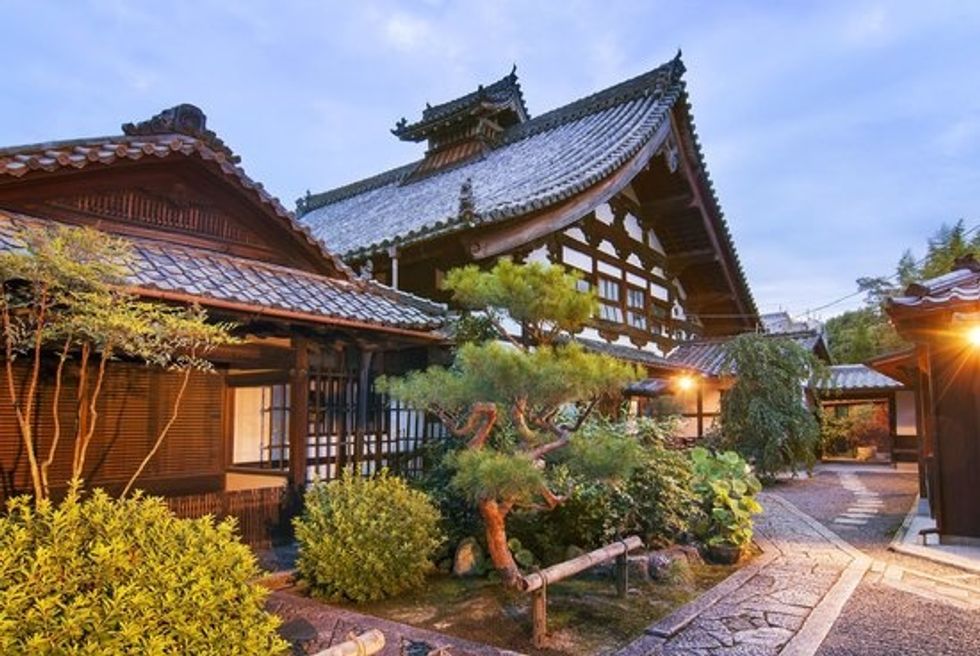 Shukoin Temple
Shukoin Temple:
Another affordable option is to stay in a guest house at a traditional Zen Buddhist temple. You can rent a modest room in this 400 year old temple for around $60/night. You'll also be able to take a meditation class, tour the temple property, and chat with real zen buddhist monks.
Don't leave Kyoto without some beautiful local souvenirs. Pick up fresh green tea at Ippodo, a 300 year old tea shop. Shop for a Kimono or colorful Kyoto fabrics at Sou Sou. If you're looking for traditional Japanese paper head to Kamiji Kakimoto.