New York state is full of natural wonders, adventures to be had, and memories to be made. One special spot that is known for its beauty and picturesque pleasantness is the 22,275-acre Minnewaska State Park Preserve, home of Lake Minnewaska as well as two additional sky lakes – Lake Awosting and Mudd Pond, in Ulster County.

Magnificent natural surroundingsparks.ny.gov
From trees to trails to blue waters and sunny skies, the Palisades Region lake and park is only an hour and a half drive from New York City, making it a go-to favorite for a delightful day trip or a weekend getaway from the busy city's hustle and bustle. It is open year-round for all-seasons fun for folks of all ages.
As per Record Online, the lake does not have fish, "but it does have a unique underwater ecosystem that divers and biologists marvel at." It is crystal clear - biology teacher Roland Bahret of New Paltz commenting to Record Online that he remembers the "sensation of swimming through molten glass."
The eye-catching visitors' spot is 2,000+ feet above sea level overlooking the impressive Catskill Mountains and lies within rocky terrain, making the area a sight to behold. The crystal waterfalls are magical, and the cliffs are captivating. The three lakes in the area are perfect for swimming and boating, even scuba diving, or simply for admiring from a nearby picnic blanket underneath a sunny New York sky.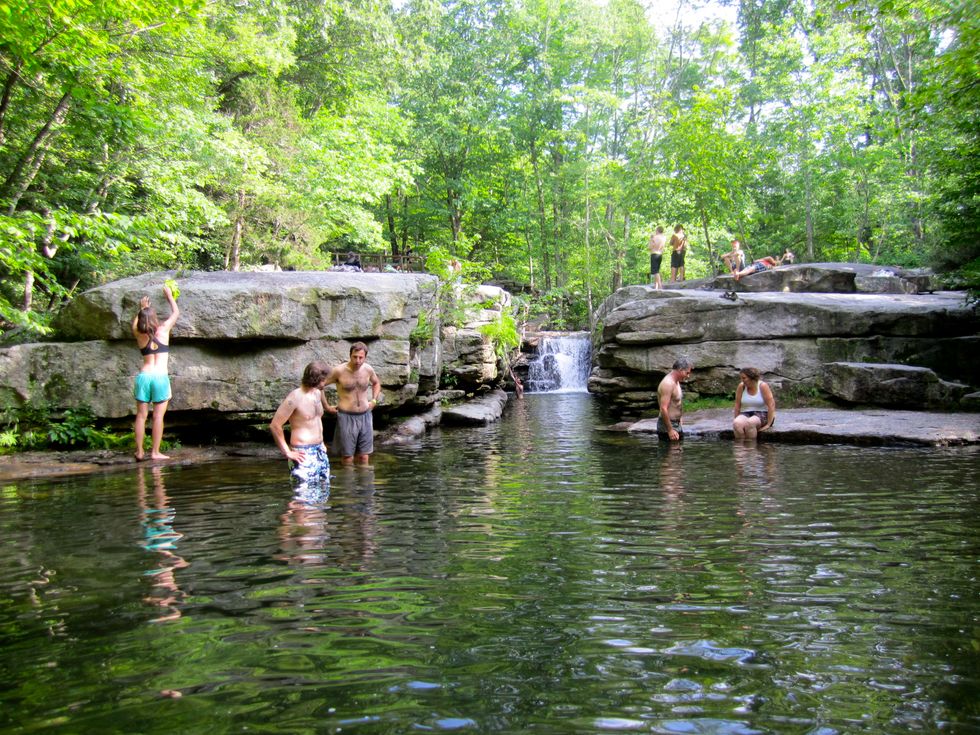 The water's just finepinterest.com
For those who enjoy keeping active, Lake Minnewaska provides just the right atmosphere for getting bodies moving. With 50 miles of paths and carriage roads to navigate, visitors can hike, bike, walk, and talk as the surroundings make for a heavenly backdrop. For the more adventurous types, rock climbing and bouldering as well as horseback riding and cross-country ski trails allow for adrenaline-pumping fun for the whole family.
Speaking of rock climbing, head to the Gunks and rock climb at Peter's Kill. According to Explore Hudson Valley, "The Peter's Kill area (is) beginner friendly and one of the few places at Minnewaska State Park that supports top-roping. In total, there are 4 different rock climbing areas at Peter's Kill: West Cliff, Middle Cliff, East Cliff, and Dickie Barre. They are all close to each other and vary in difficulty." You'll need a day or season pass to access the area to climb. Mountain Skills Climbing Guides and Gunks Rock Climbing Instruction notes, "The Peterskill climbing area is also a great place for Boy Scout/youth groups, families, and individuals wanting to learn the ropes of rock climbing in a user friendly location." You can navigate on your own or work with a guide to lead the way.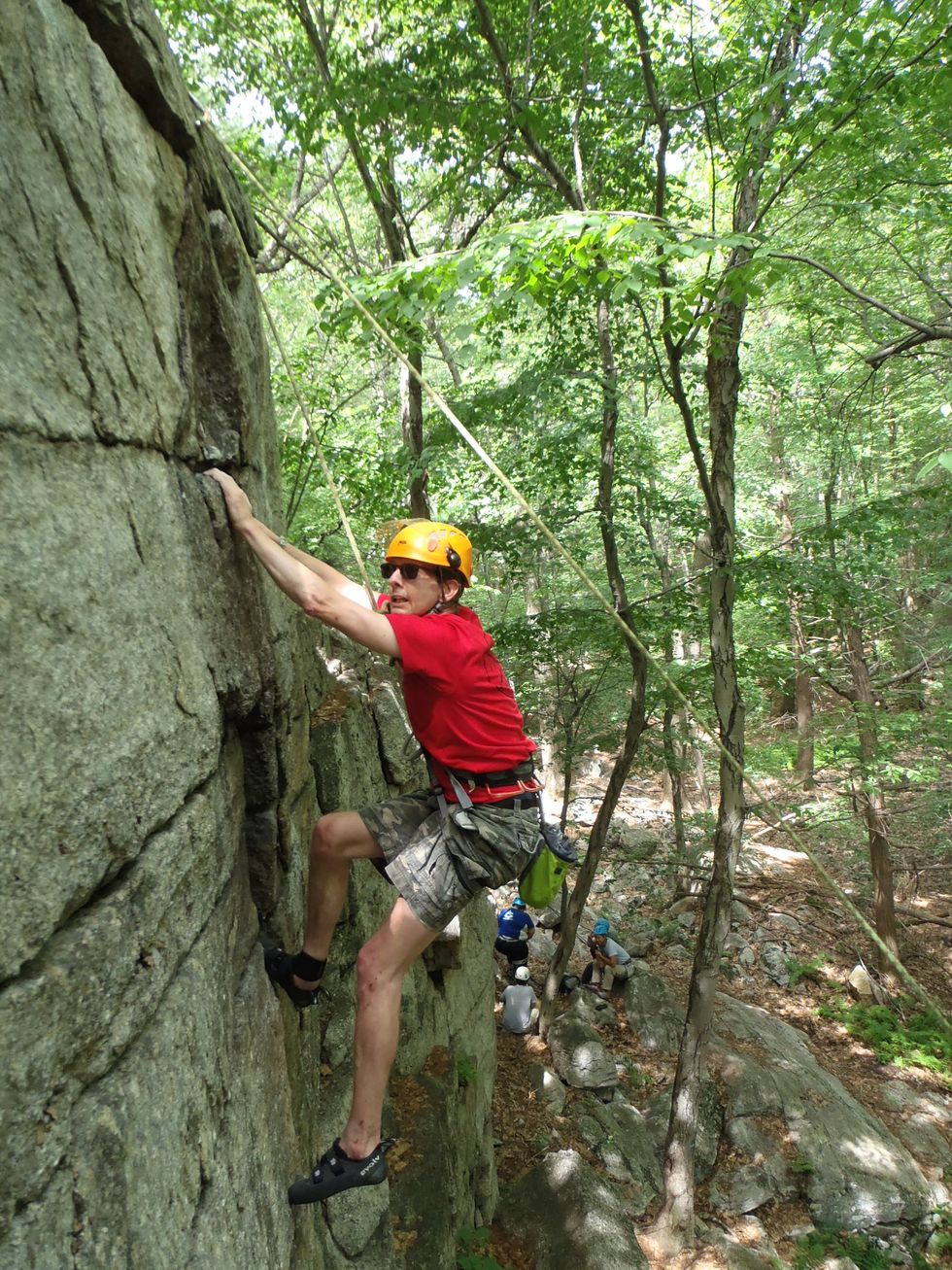 Climb to new heightsVia mountainskills.wordpress.com
Bring your tents, sleeping bags, and picnicking gear, as the Samuel F. Pryor III Shawangunk Gateway Campground is ready to accommodate overnight outdoorsy types. Camping is available from mid-May through mid-November, with on-site cooking areas, a central fire pit, and an inviting pavilion for group gatherings.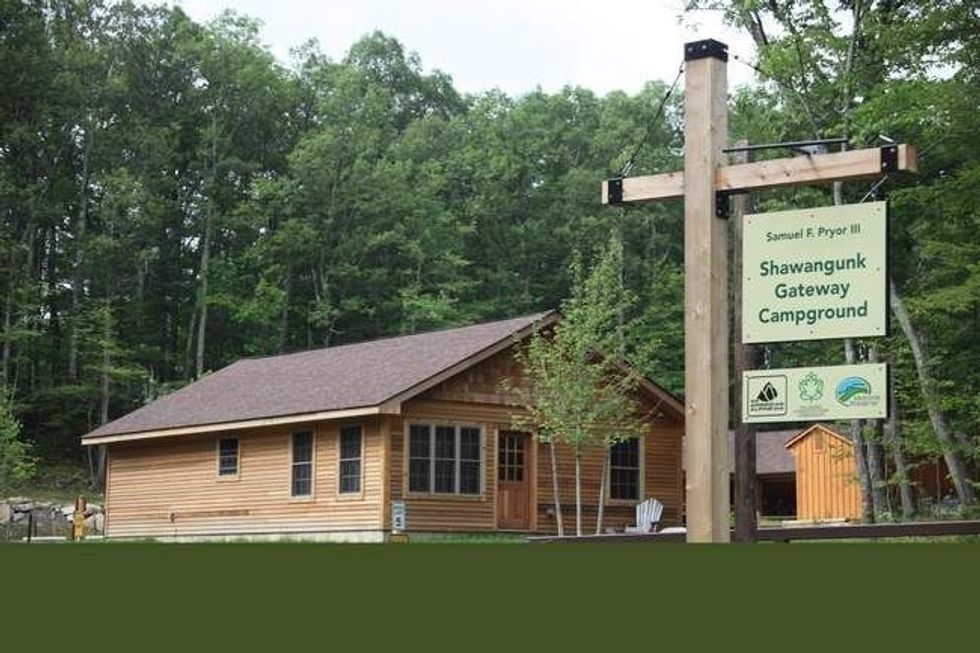 Stay overnight pinterest.com
Take time to visit Sam's Point, the highest section in the Lake Minnewaska area, rich with pine barrens and an enchanting chestnut oak forest. Take in the ice cave crevices, vistas, cliffs, and waterfalls. Approximately 5,000 acres are ready to be explored, and you will be amazed at every turn. As per NY NJ Trail Conference, "The Nature Conservancy (says) the majestic views and unique landscapes of Sam's Point represent one of the best examples of a ridgetop dwarf pine barrens in the world."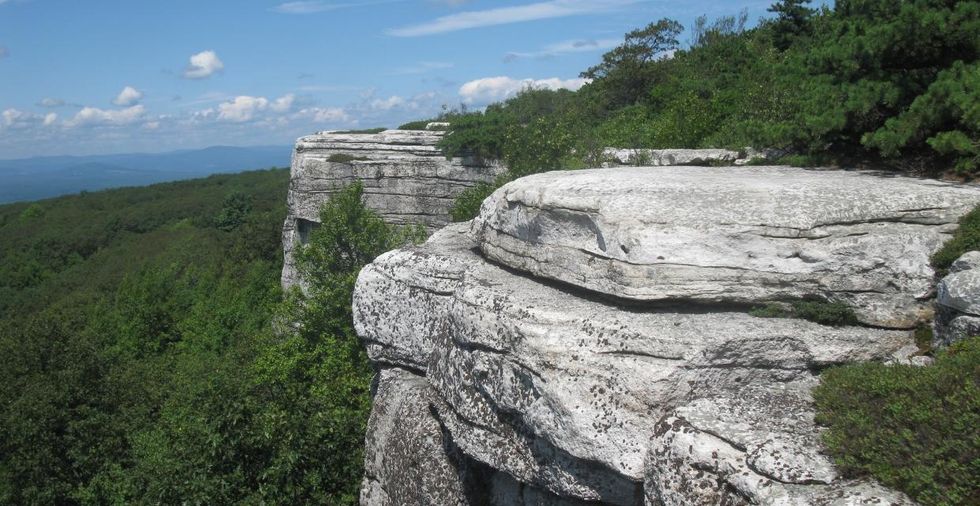 Sam's Pointnynjtc.org
On your way back to the lake, stop by the museum and visitors' center for more insight about the region and takeaways from the mind-blowing Minnewaska area.
Are you ready to see what Lake Minnewaska is all about? If you want to hike your way through the terrain, NY NJ Trail Conference has a "Hiking Essentials" hike checklist to make sure you are carefully covered. From the right shoes to insect repellent to first aid musts to trail treats, this list is a lifesaver for hiking newbies or for regulars who need a refresher.
Enjoy your trip and be sure to take plenty of photos of the exceptional surroundings. Lake Minnewaska… another New York gem making the Empire State extraordinary.
Address: 5281 Route 44-45, Kerhonkson, NY 12446