Lake living sure is lovely but most of us live someplace non-lake-adjacent.
But that's what vacations are for! Taking a trip to the lake is relaxing or riveting depending on your taste, and these three Northeast lake vacation spots are fun for the whole family.
Deep Creek Lake, Maryland
Deep Creek LakeVia deepcreekvacations.com
Mosey on down (or up) to Maryland for a waterside vacation at the delightful Deep Creek Lake, a 3,900 acre area in Garret County. The pure pleasure of the great outdoors will be a breath of fresh air, especially for city dwellers who are sick of the smog and stress.
According toTrip Advisor, "The surrounding (Deep Creek Lake) towns of McHenry, Oakland, and Swanton all offer lake house rentals." What better way to spend the time off? A hotel would be just fine, but a rustic lake house is the way to make your time at the lake a genuine experience.
Deep Creek Lake is nestled in the mountains and is vacation-worthy all year-round. Water sports, boating, horseback riding, hiking, biking, fishing, and more are all enjoyable at this quaint vacation spot. Beautiful beaches surround the area and the tallest free-falling waterfall in Maryland will have you in awe. Go deep or go home!
Lake Winnipesaukee, New Hampshire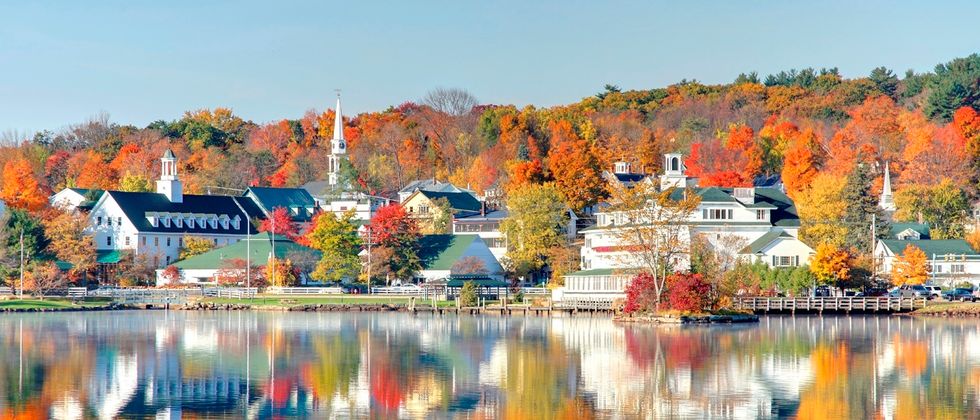 Lake WinnipesaukeeVia tournewengland.com
The 72-square-mile Lake Winnipesaukee is a lake-lover's delight, filled with trails, lakes, entertainment, and more for vacationers looking for a trip that is off the beaten path. Mill Falls at the Lake suggests heading over to the EKAL Lake Activity Center for kayaking, paddle boarding, boat rides, and even chartered cruises around the area.
According to Tripping, "There are ample amounts of sandy private beaches and beautiful lake views at the historic Wolfeboro Inn, which is a good choice for vacationers hoping to experience the romance of an old-fashioned resort town without sacrificing all of the luxuries of modern life."
For the adventure-seekers,Lake Winnipesaukee Info recommends zip lining and off-road Segway tours. And nearby, the kiddos and adults alike will go wild for the largest arcade in the world! But this trip is all about the great outdoors, so visit nearby Weirs Beach for its 1,300-foot-long boardwalk with stunning views of the mountains in the distance. Check out the pier and the many restaurants and area attractions. It is the perfect family getaway.
Moosehead Lake, Maine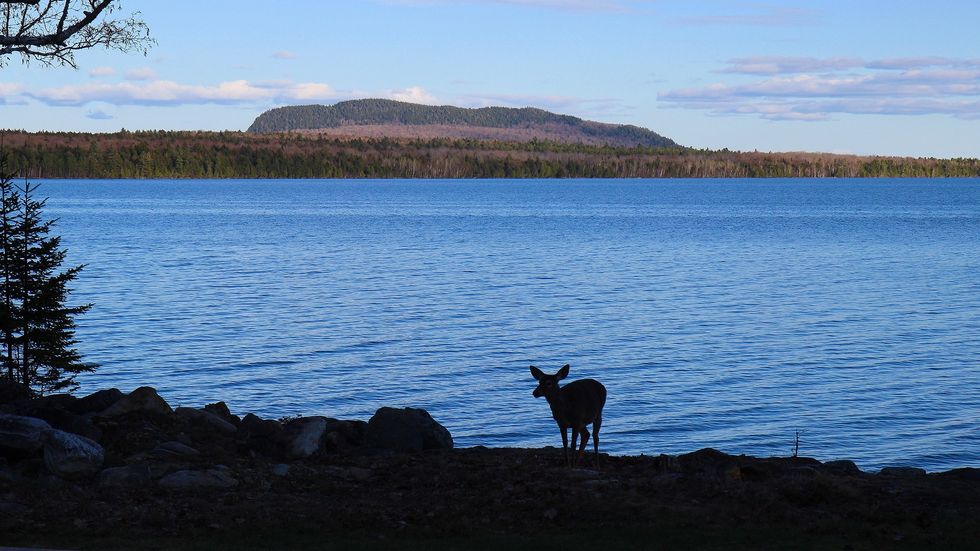 Moosehead LakeVia tomhegan.com
Adventure, atmosphere, clean air, and natural beauty sum up Moosehead Lake, whichDestination Moosehead Lake calls, "THE place for free-spirits and artisans looking for solitude in an unspoiled woodland." It is the largest lake in Maine surrounded by cliffs and mountains and 74,890 acres of land.
If sitting by the lake peacefully taking in nature and tranquility doesn't fill up your day with delight, this amazing area is full of fun that seems to never end. From ATV-ing to boating to fishing to golf to hiking to camping and more, Moosehead Lake is the place for active types who are up for the challenge. And where else could you go on a moose safari? Get up close and personal with the area's majestic animals, observe their domain and habitat, take plenty of pics, and leave in awe of the animals.
Load up the car and head to the lake. The weather is warming up and the water's just fine!