NYC's subways are strange beasts.

Each day, they transport thousands of people through the busiest parts of the city, but gradually they empty out until few people are left. By the last stop on any given subway line, the city will have transformed into a forest or a suburb or an ocean, and no one will be left but the locals and the sleeping.

Andy Newman's 2008 New York Times article "The Curious World of the Last Stop" is the definitive reading for anyone interested in the last stops at the ends of subway lines. He writes eloquently of the sense of ache and strangeness that often emerges in these places, so far removed from the city's cosmopolitan center. "At the city's often-threadbare fringes, there is an inescapable sense of lonesomeness," he writes. "There might be a Last Stop Deli, a forlorn bar, a maintenance yard populated mostly by rows of empty trains. There is, surprisingly often, a cemetery."
At these end-of-the-line stops, the world almost seems to fray. "Beyond the station gates, a priest dreams of a vineyard. A car bursts into flame," Newman writes. "An ancient sign in a boarded-up window opposite the platform reads 'Wrestling Weight.' A stuffed bear mans a betting window in a struggling OTB parlor. The dead lie in rows uncounted, and the living mourn and wait and work and love and strum guitars on the front stoop, annoying the neighbors."
New York City is often defined by its tourist attractions—the skyscrapers, the lights—but maybe these distant destinations better represent the city's soul, which is something alive and cold, glossed over by visions and mythology but defined by its front stoops, its music, its storefronts, its people, riding the subways all night until they're finally home and then doing it all over again.
Last stops are like seams where the city drops off and meets the rest of the world. They offer fascinating glimpses into parts of NYC you may never have otherwise seen, opening windows into local neighborhoods, abandoned relics, massive parks, and other genuinely off-the-beaten-path destinations.
If you're looking for a chance to get some reading done, a trip to the end of an NYC subway line is one way to pass the time. You're likely to find a seat at some point, and you'll also get to experience a part of the city you haven't been to. Plus, you might find yourself confronted with the finitude of everything.
1. 1, Van Cortlandt Ave/242nd Street, Bronx
This Victorian Gothic station is the last stop on the 1 train in the Bronx-bound direction. It was designed by Heins and LaFarge, the firm behind the design of St. John the Divine, as part of an NYC beautification project designed to improve the city's appearance in hopes of reducing criminal activity.
The station lies to the east end of the massive Van Cortland Park, which is NYC's third largest park. The expansive area contains a large lake and a network of hiking trails, one of which is a famous route known as the Old Croton Aqueduct Hike. In the autumn (or any time of year, really) this park offers magnificent views of the Northeast's foliage. It also boasts the well-preserved Van Cortland House Museum, for anyone seeking a glimpse of old-money luxury, as well as numerous other outdoor attractions.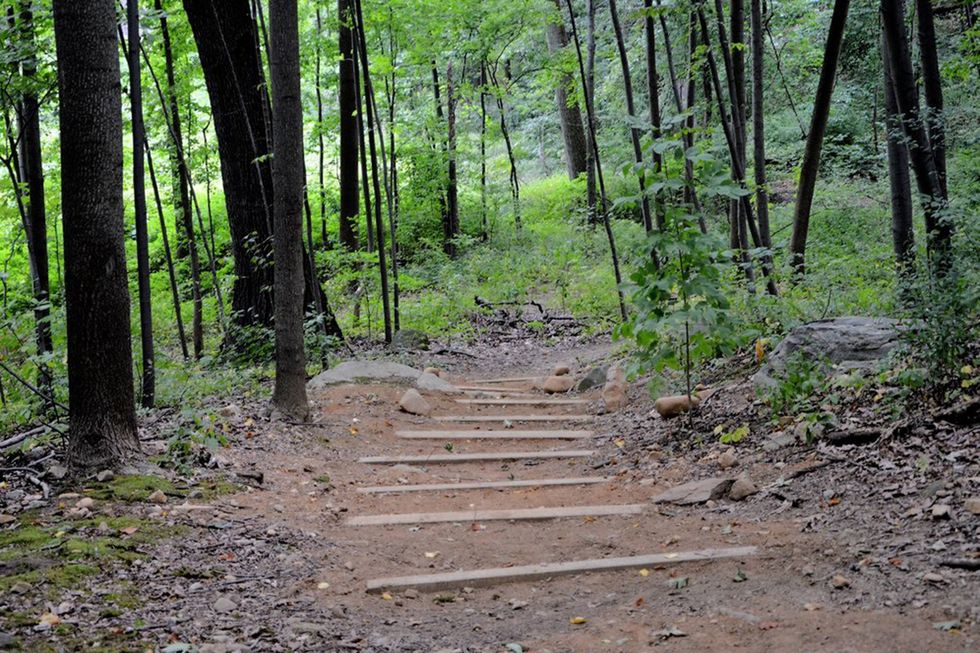 Timeout.com
2. Q Train, Stillwell Avenue, Coney Island
If you take the Q or D train to the end of the line, you'll wind up at Coney Island, the oceanside neighborhood at the edge of the city. From there, you can explore the wonders of Luna Park while tracing the remnants of the other amusement parks that lived and died on these shores—most of them burned down in the mid-20th century, and any dive into Coney Island's history is a trip worth taking in and of itself. Plus, even if you don't care about any man-made glories, a trip to this station will leave you only a short walk from the Atlantic Ocean.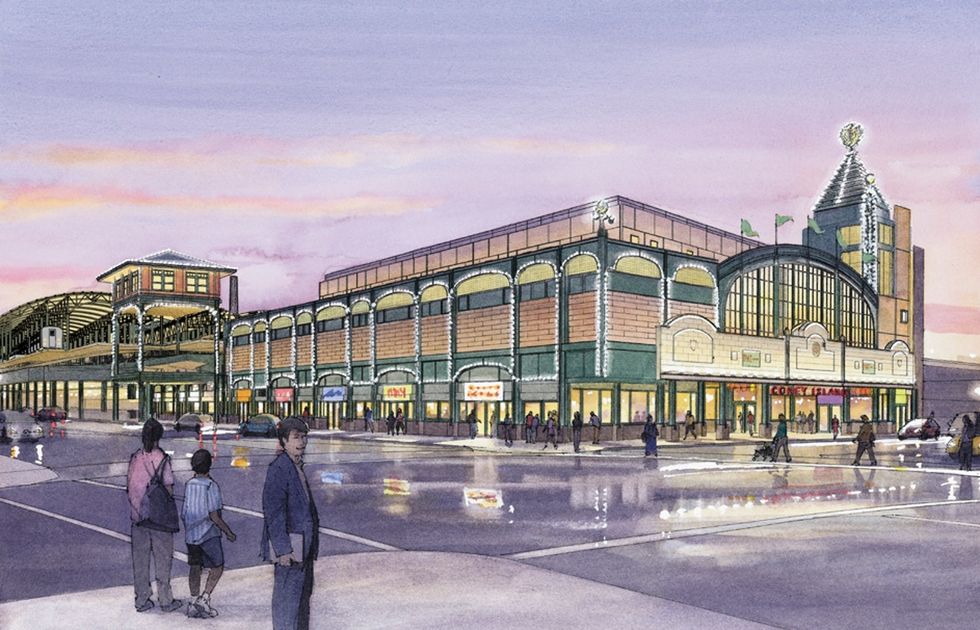 architizer.com
3. A, 207th Street, Inwood, Manhattan
The last stop on the A train in the northern direction is 207th Street in Inwood, Manhattan. If you're looking for some time in nature, a visit will take you to the large Inwood park, and you can see nearby tidal creeks and ecosystems, which will transport you to a place that feels very different from NYC.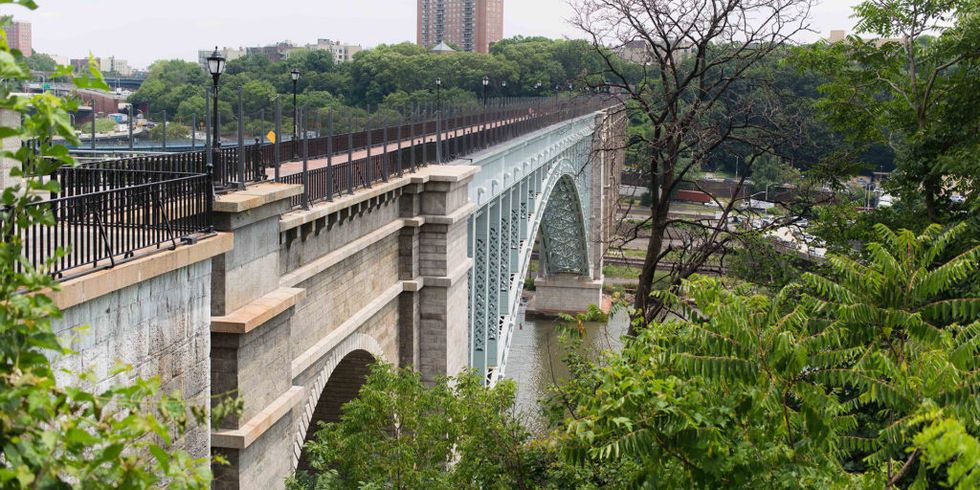 traveler.marriott.com
4. 4, Woodlawn, Bronx
Due to its innovative use of ornamental concrete, the Woodland Subway Station was listed on the National Register of Historic Places in 2005. Today it boasts a stained glass installation called Children At Play, and it neighbors the nearby Woodlawn Cemetery.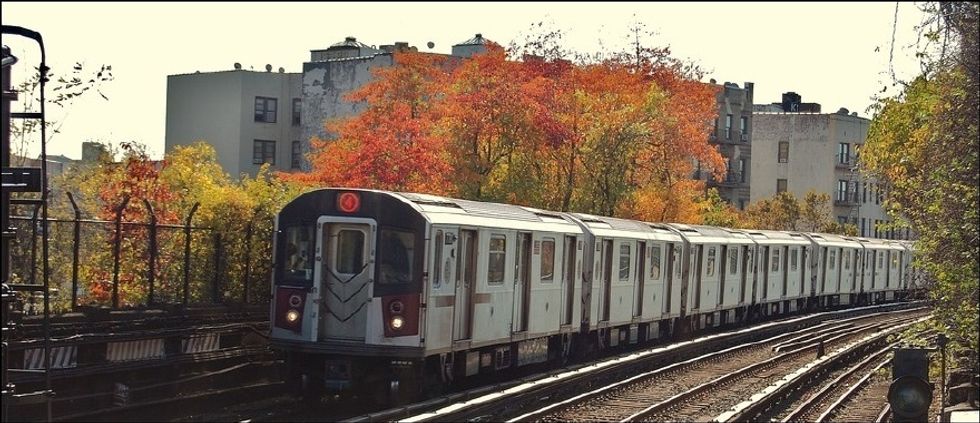 nycsubway.org
5. N/W, Ditmars Boulevard, Astoria
Taking the N or W all the way to the edge of Astoria will leave you in a small, sweet Queens neighborhood, perfect for exploring on a summer afternoon. Ditmars Boulevard offers enough restaurants, cafes, running trails, and interesting landmarks to make it worth a day trip.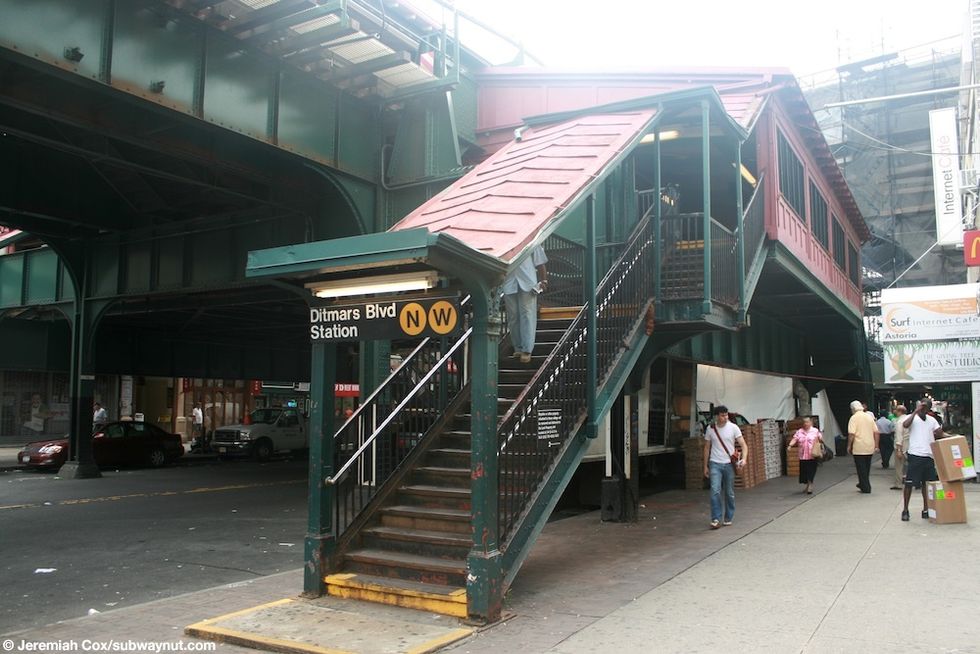 sites.google.com
6. 6, Pelham Bay Park, Bronx
This station may be dilapidated, but it's the perfect portal to the natural world, as it'll drop you right on the edge of Pelham Bay Park. At three times the size of Central Park, Pelham Bay Park is quite expansive, so be sure to pack trail mix if you take this route and decide to get off and explore.
The park is cut through by a lagoon, bordered by the popular Orchard Beach, and pockmarked by recreational areas and golf courses. It's a popular place for barbecues, sunbathing, and all manners of recreation.
The park actually has quite an interesting past. It originally belonged to the Lenape peoples, like all of New York City. As the British colonized the territory, it became the home base of Puritan Anne Hutchinson's short-lived dissident colony. Hutchinson, whose sermons critiqued local ministers and gathered women together to challenge the Puritans, was banished and settled in the Bronx at what is now the location of the park.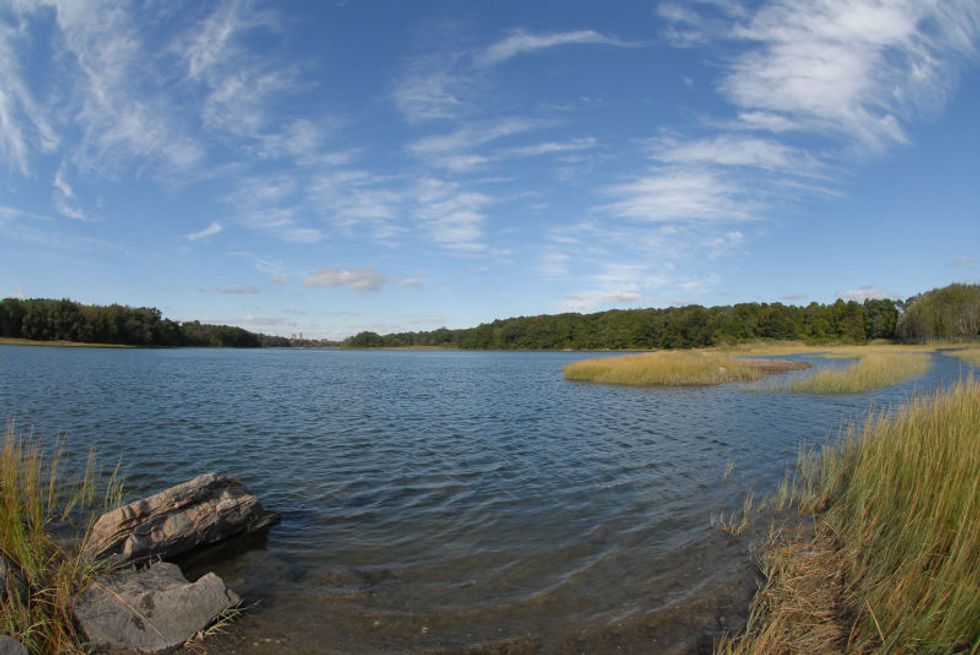 nycgovparks.com
7. 7, Flushing Main Street, Queens
This stop offers a connection to the AirTrain to JFK as well as amazing views of Manhattan, Flushing Meadows Park, Citi Field and some highways and LIRR tracks, so it's ideal for photographers looking for a unique view of the city. A notoriously busy transit hub, you might not get a seat or a moment of quiet here, but you will get to drink in the sights of good old New York, New York.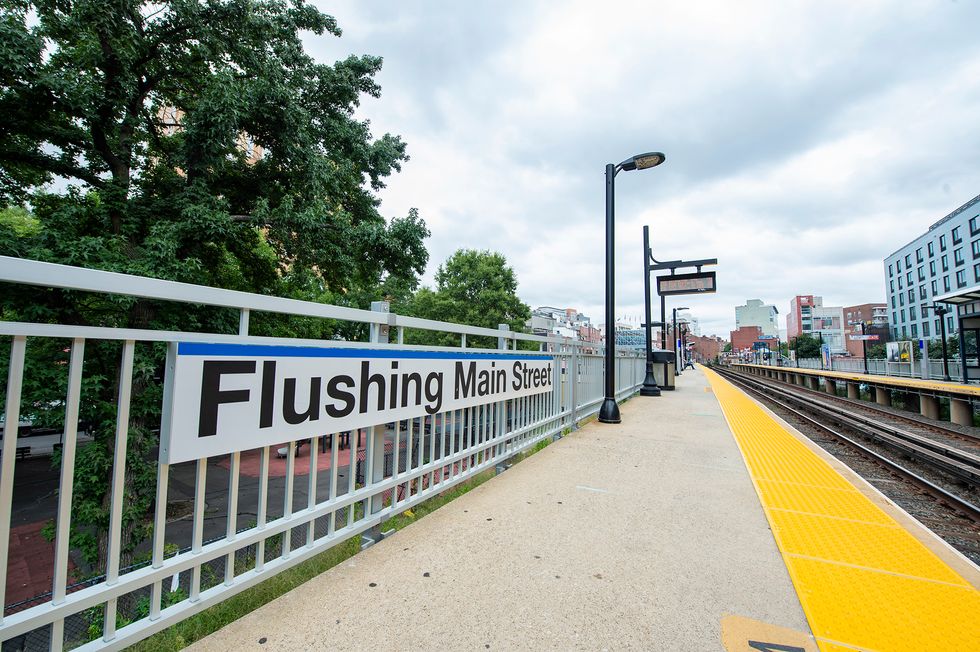 amodernli.com
8. A, Rockaway Park, Rockaways
The A Train is NYC's longest train, and it ends at the city's most distant stretch of beaches: the Rockaways. A trip to 116th Street/Rockaway Park will drop you at a neighborhood that has served as a summer retreat for many New Yorkers for quite a while. You'll find yourself steps from the beach, with easy access to a collection of surf-themed restaurants and shops.
Rockaway Park is filled with quirky sculptures and unique, sometimes macabre history. Diners, clothing shops, motels, and Italian ice shops populate the streets alongside newer luxury beachside condos, so this area highlights the ragged edge where NYC's locals meet new gentrifiers, but its distance from Manhattan and proximity to the ocean gives it a slower, eerier feel.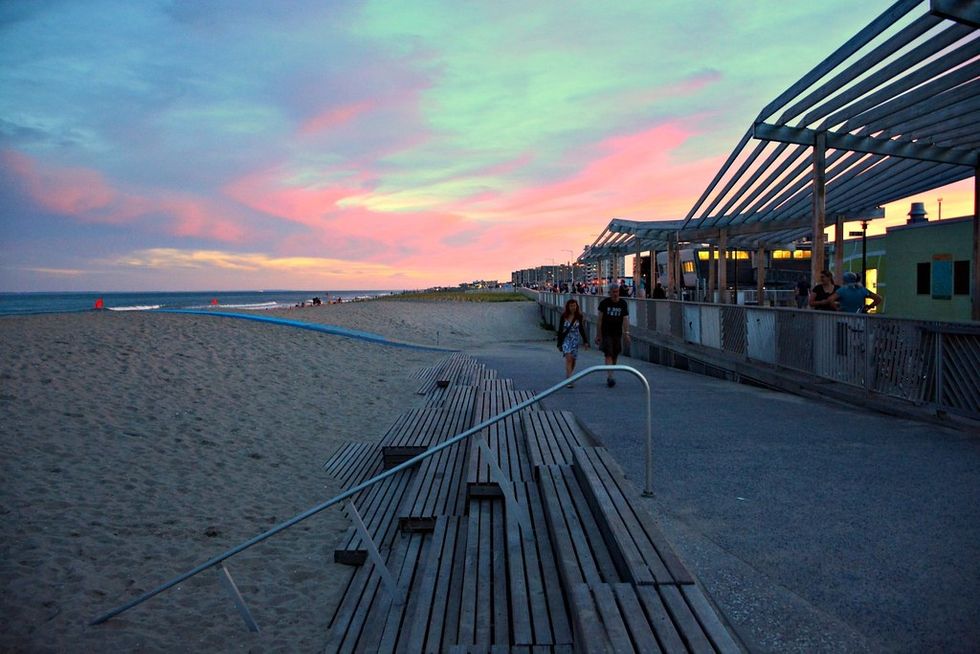 aroundguides.com
9. 6, Abandoned City Hall
This technically isn't a stop because the subway doesn't actually stop here, but if you take the 6 train past the last stop at the edge of Manhattan, you'll pass by the ghostly relics of the old City Hall train. You can also take a tour through the New York Transit Museum and check it out (and that museum is worth visiting if you've made it this far through this article!)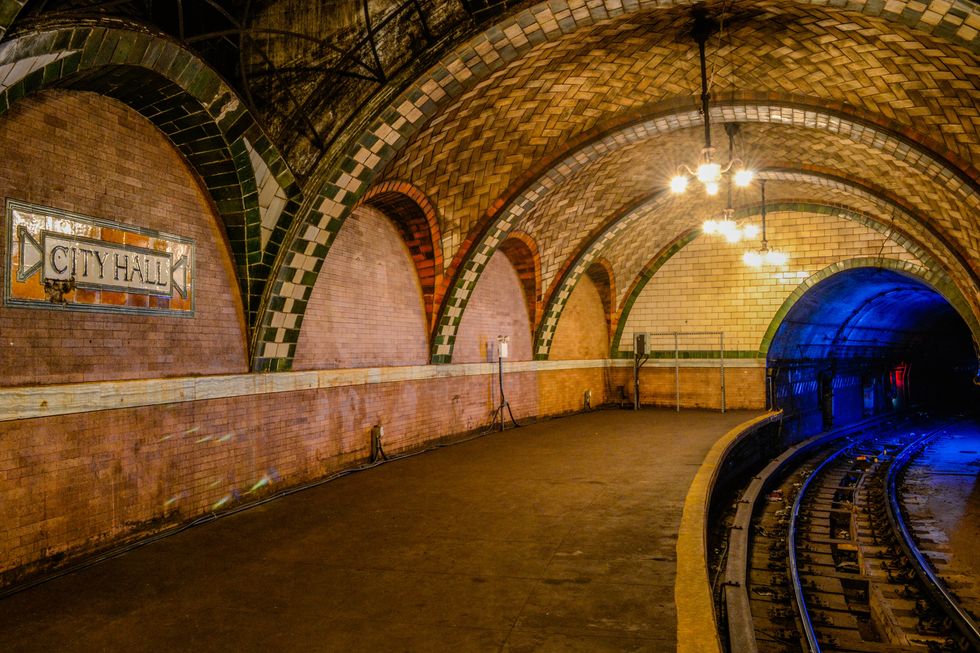 token=eyJ0eXAiOiJKV1QiLCJhbGciOiJIUzI1NiJ9.eyJpc3MiOiJ1cm46YXBwOjdlMGQxODg5ODIyNjQzNzNhNWYwZDQxNWVhMGQyNmUwIiwic3ViIjoidXJuOmFwcDo3ZTBkMTg4OTgyMjY0MzczYTVmM
10. J/Z, Board Street, Manhattan
This stop is still in cosmopolitan Manhattan, so it's not exactly going to offer you a peaceful departure—but it will allow you to explore Wall Street and sites like the nearby Zuccotti Park, the location of Occupy Wall Street.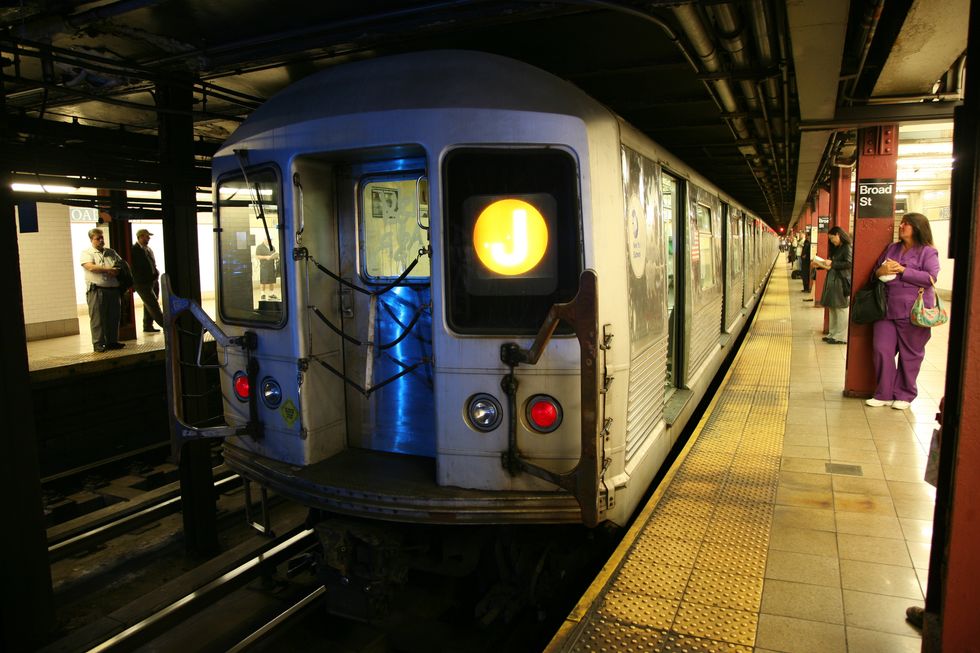 wikipedia