Let me tell you a story about a body wash that brings me to tears.

It started in Paris a few summers ago, where among other things, I was shopping for liquid hand soap. I spotted an enormous bottle in a pharmacie, which in equally enormous letters, had the words inscribed, Savon de Marseille. Fresh out of a relationship with a Marseillais, I couldn't help but seize that small sign of nostalgia.
I placed the soap by the sink and gave my hands a test-wash. My whole studio soon filled with an unnameable scent; it was the aroma of a summer dream, kissed by flowers. Many of my memories of France are associated with different smells: fresh rotisserie chickens dripping juices onto crispy potatoes, sun-ripened yellow apples at Marché Bastille, fields of vibrant summer flowers. France is a country that is kind to the senses, whose natural resources, when treated by an expert hand, can turn into delectable beauty products.
At the end of my stay, with half a bottle of Savon de Marseille remaining and no more room in my suitcase, I made the difficult decision to leave it behind for some other smell-hungry soul, searching for meaning through scent.
Back in the States, things smell very different. I did have room to bring back a small vial of roll-on lavender oil from Le Château du Bois, which I have been smelling in small doses for the past few years as a momentary reminder of France. But it wasn't enough. It would be too expensive to order more Savon de Marseille from France, and there was nothing in New York that would compare. That is, until recently.
Knowing how much I loved France (and how much I loved body products), my mom surprised me with a package from France. Inside were three ice-pack sized rectangular bottles, and the first thing I noticed was an adorable drawing of a little sailor boy, looking out at a distance. He was Le Petit Marseillais.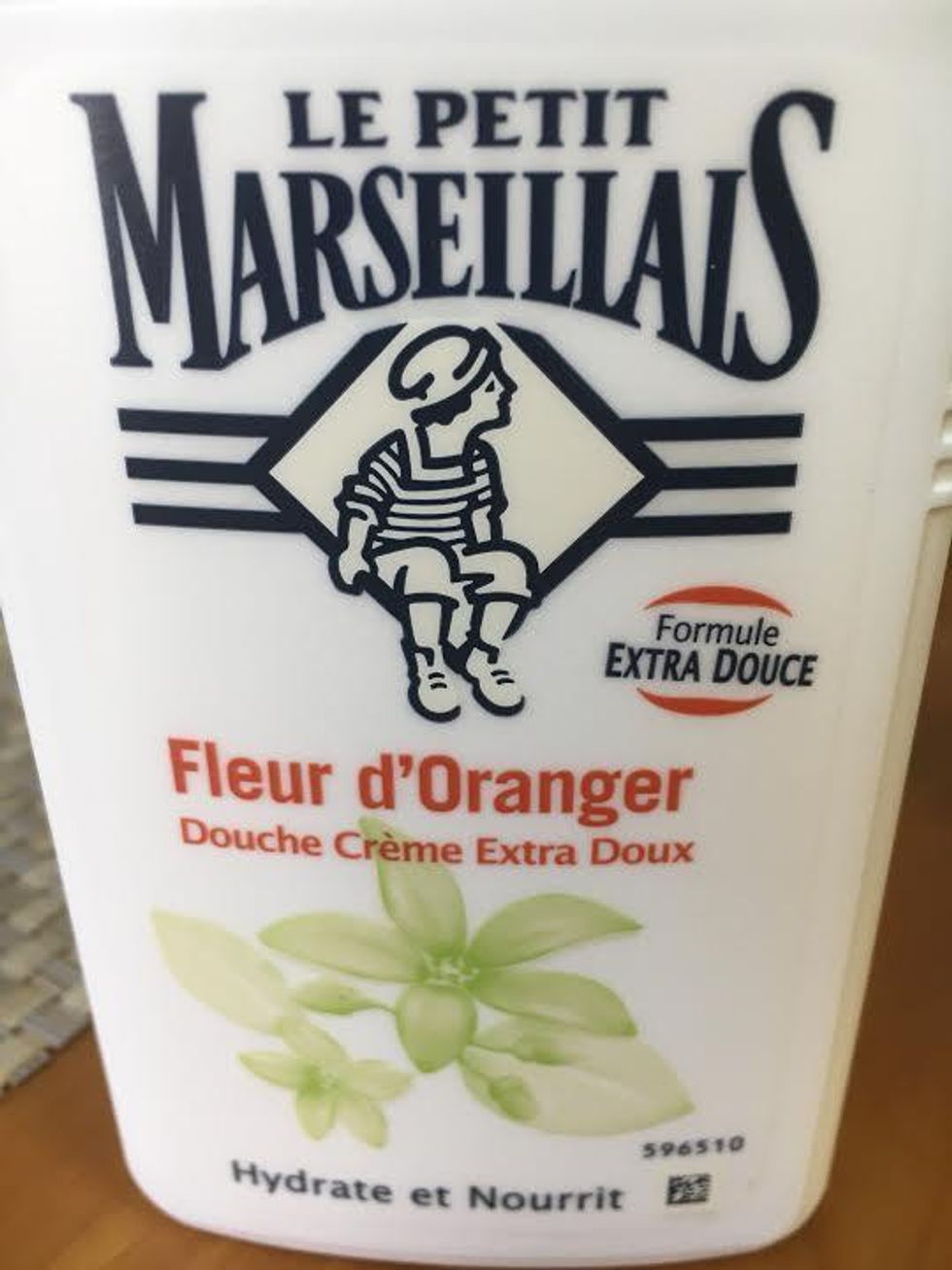 I opened one bottle of the Extra Gentle Shower Crème in Orange Blossom and wafted an aroma that instantly brought me back to France. My eyes filled with tears as the pearl-sheened liquid filled my shower with Provence; the sweet and bright fleur d'oranger mixed with notes of jasmine, vanilla, and musk were nothing short of transportive. The crème formed a gentle lather and felt luxurious on my skin, leaving me lightly-scented and in a transformed mood.
Inspired, I jumped onto their website and found out that Le Petit Marseillais was the number one body wash brand in France, founded in Provence in the early 1980s by Frenchman Bernard Lengellé, who was deeply affected by Marseille's roots in artisan soap making. Entranced by ingredients like olives, florals, citrus, and herbs, Lengellé's mission was to bring the scents of Marseille markets to the rest of the world. His business began with his iconic 72% EXTRA PUR cube of soap, and his brand became solidified with a playful drawing of his son Cesar, the namesake behind Le Petit Marseillais. And today, Le Petit Marseillais has a whole line of bath and body products available in the United States! Fellow Francophiles, scent-seekers, and botanists rejoice. Here's a preview of some of my favorite products.
Hydrating Body Milk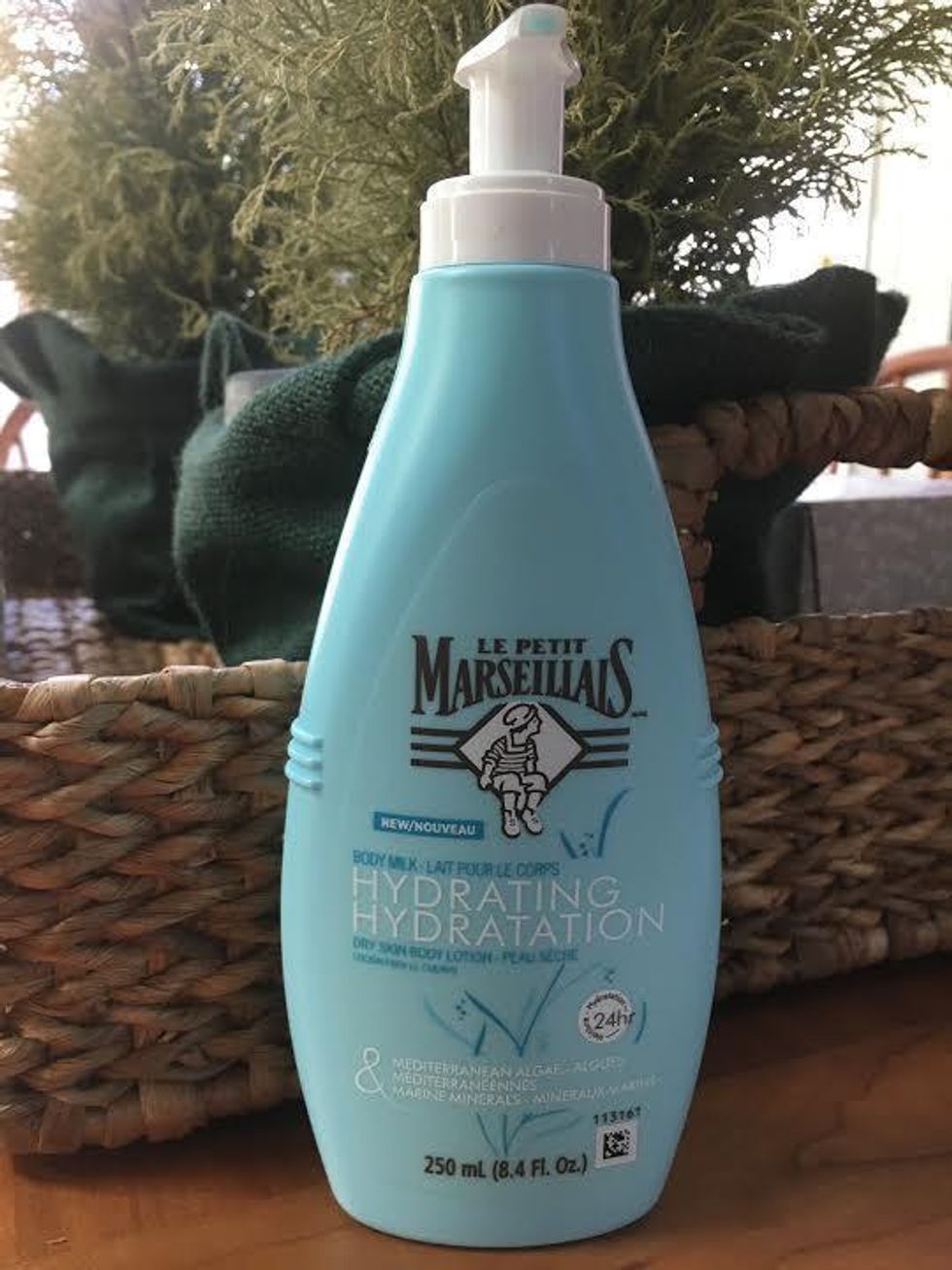 The Hydrating Body Milk is light and fresh in Mediterranean Algae and Marine Minerals. I felt like I was alongside a crystal clear beach while treating my skin with this moisturizing miracle. And it's understandable, since "Sea Water" is actually listed as an ingredient! Without stickiness or greasiness, this soft lotion is perfect for an everyday scent refresh. Get it here for $5.99.
Moisturizing Body Balm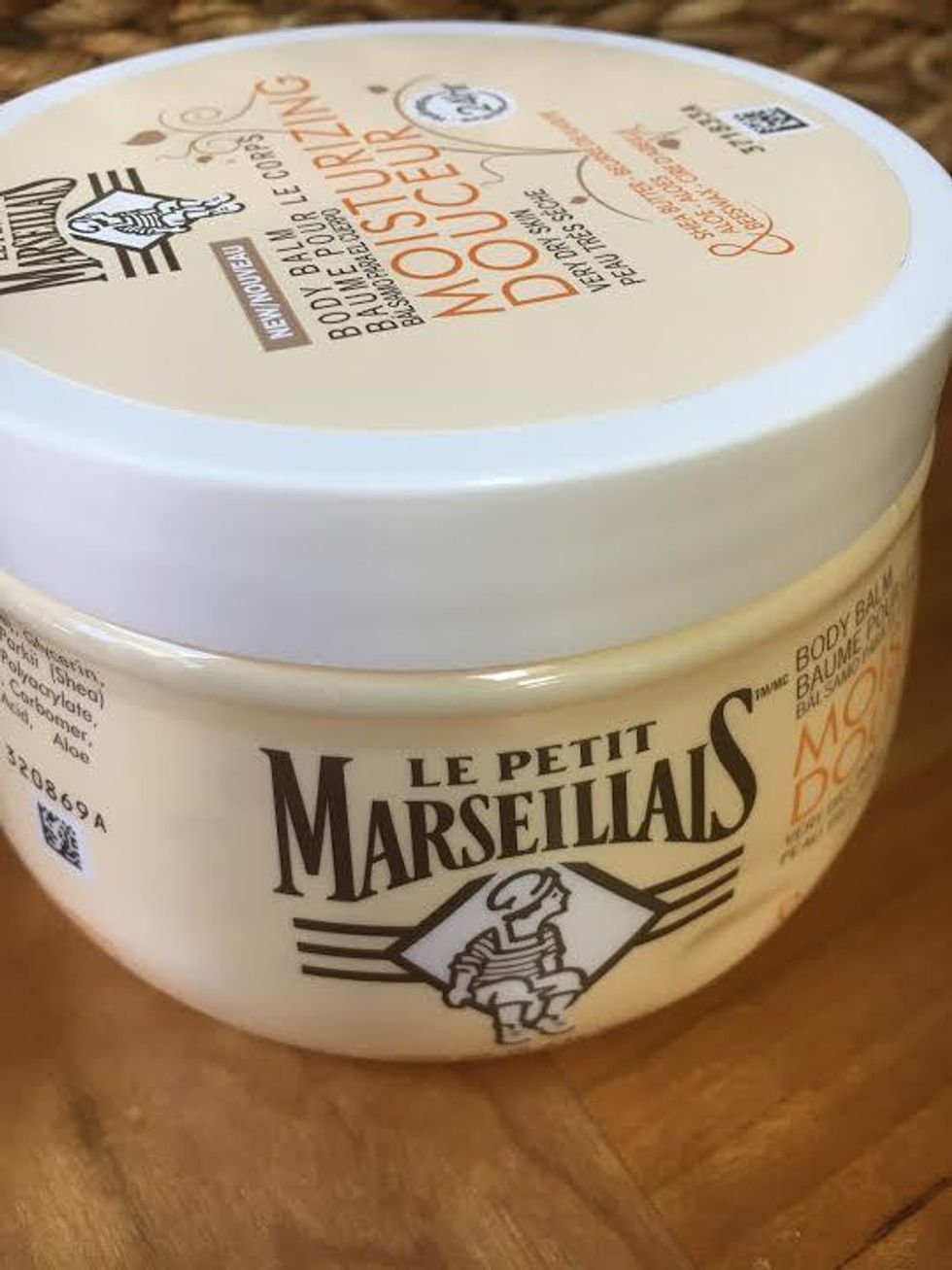 This body balm makes me feel like I've just milked a cow, slowly churned the milk into butter under the Provençal sun, and then stuck my hand into that sweet, soft, pillowy richness. There is an inherent warmth to this balm that goes more than surface deep. I put this on right before bed, and found my dreams to be sweetly-scented. My skin felt soft and pampered in the morning, and stayed that way all day. Ingredients like Shea Butter, Aloe, and Beeswax make this tub of love an indulgent pot de crème for the body. Get it here for $7.97.
Nourishing Hand Cream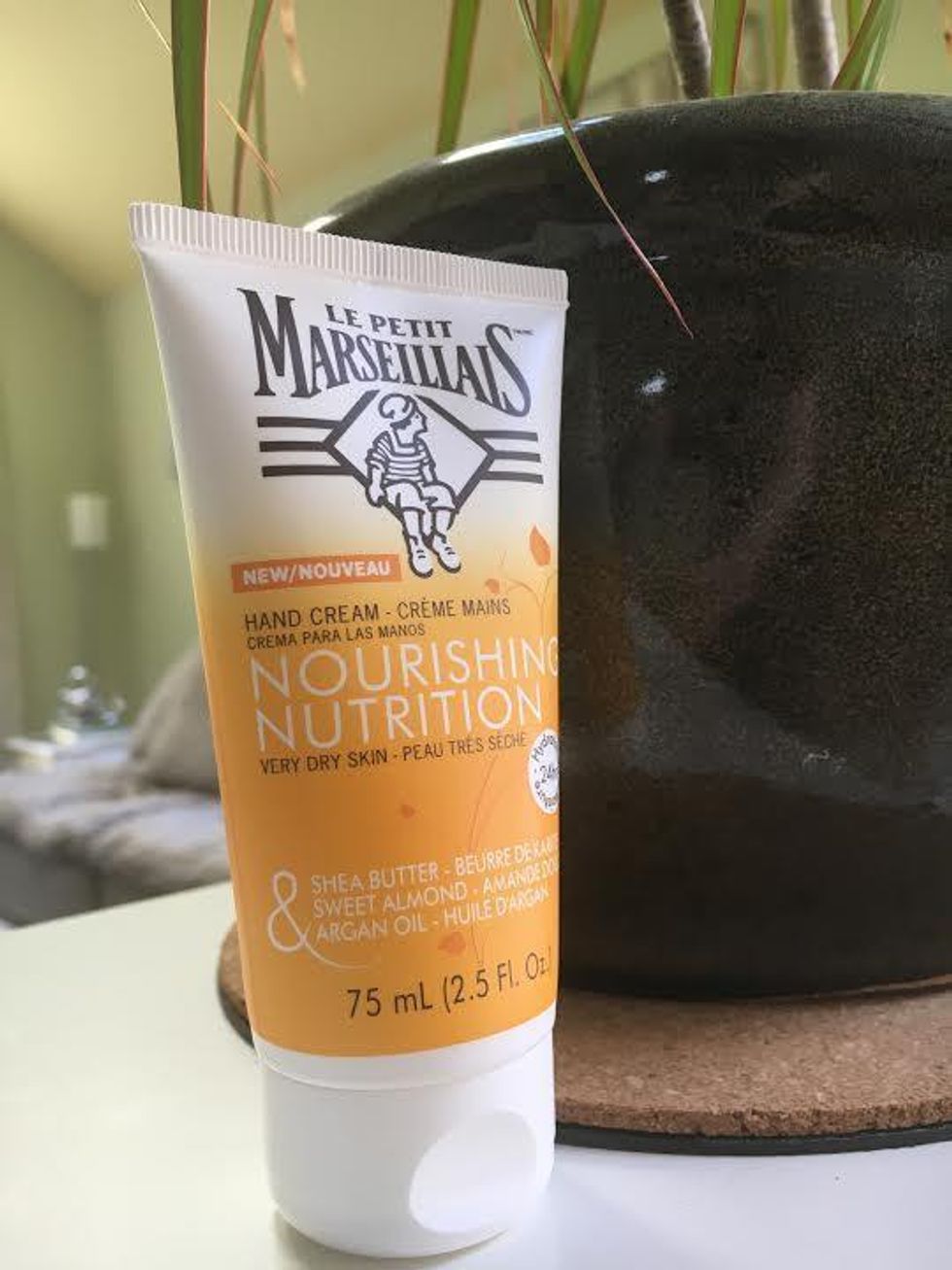 As someone who can get obsessive about hand washing, I've been on a lifelong search for the perfect hand cream. This cream is much more than just nourishing, but I feel it's taking care of me. With the subtle aroma of Shea Butter, Sweet Almond and Argan Oil, it soothes my hands with its slight coolness. It's a delicate summer embrace to thank the hands that do so much. Get it here for $3.99.
The world is changing, and there are few constants in life. That's why it's essential to take pleasure in the simple things. Le Petit Marseillais is that little reminder that there is still goodness in the world: in flowers, in herbs, in fruits. A beautiful scent can be a catalyst to a beautiful memory. And yes, a simple thing like body wash can induce tears of joy. I can only hope that someone found the rest of my Savon de Marseille and was just as inspired as I was. Even when you can't be in Marseille, Le Petit Marseillais can be with you.