You might know Salvador Dalí for his famous melting clocks, but did you ever wonder which landscape inspired the molten beaches and waxy cliffs of The Persistence of Memory?
That honor is reserved for the shores of Catalonia, a province in northern Spain.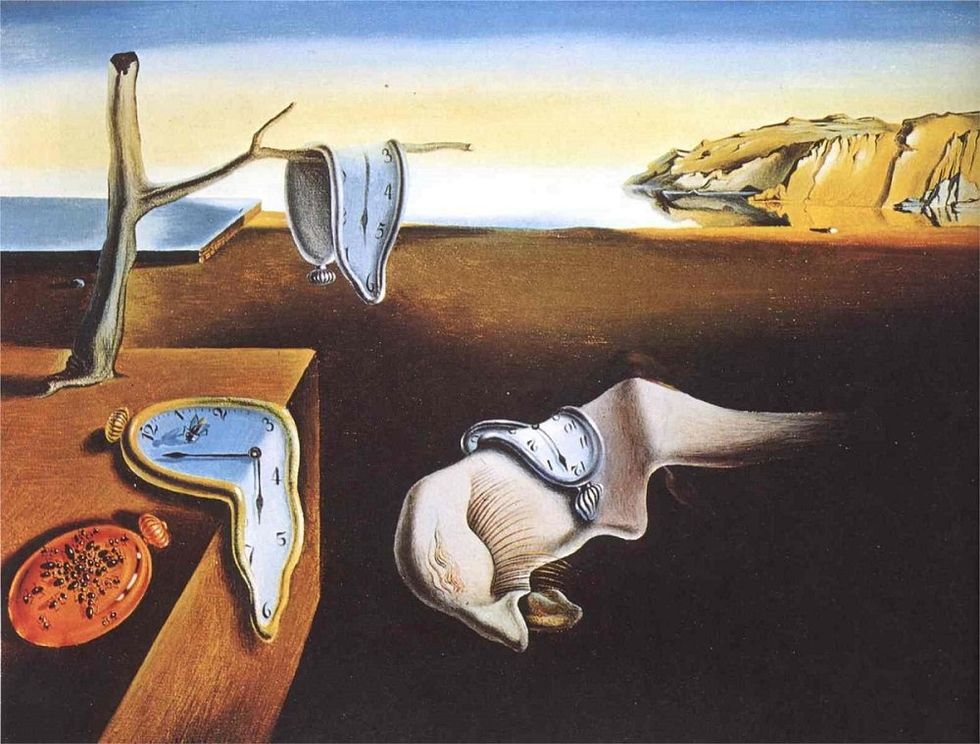 Image via Dali Paintings
Dalí was born and raised in the Catalan town of Figueres, and though he lived in Barcelona, he always came back to his homeland's rolling hills and sparkling beaches. Today, traces of Dalí's life, work, and love affairs are scattered across the nation. If you're a fan of dreamscapes, psychedelics, art history, beautiful landscapes, and/or stymied queer love affairs, there's plenty to be found on the Dalí trail.

Figueres: The Salvador Dalí Theatre-Museum
Dalí was born and died in this small town, making it a must-see for Dalí aficionados. You'll find Dalí-themed cafes and shops along the central promenade, and the town's Museum of Toys features a wing filled with artifacts from the artist's childhood.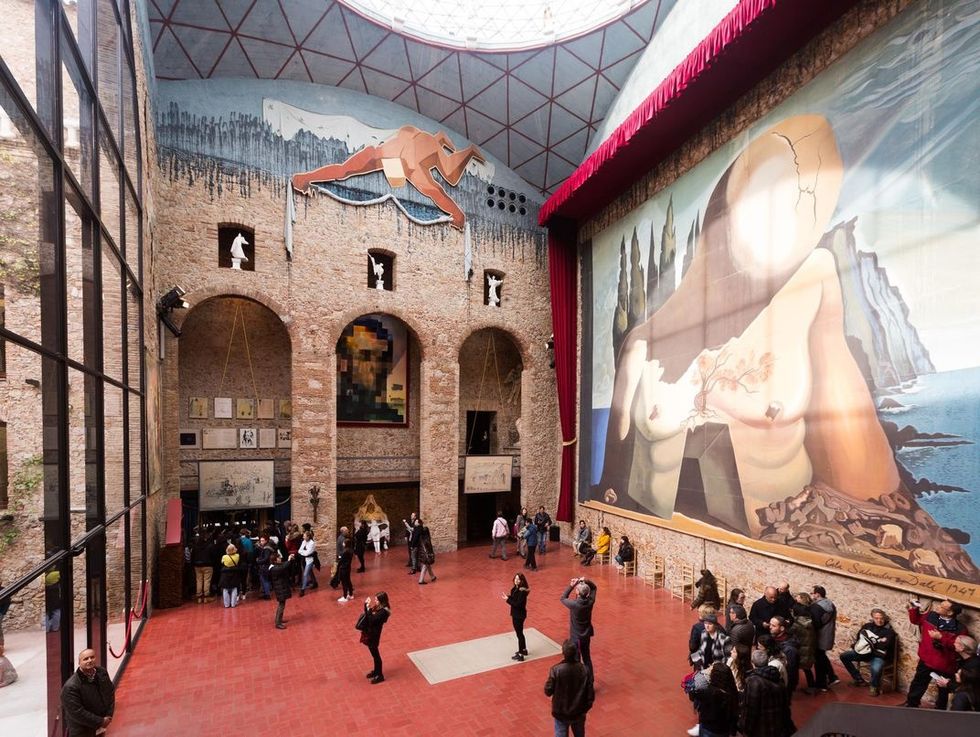 Image via Smithsonian Magazine
The town's central attraction is the Salvador Dalí Theatre-Museum, which contains the largest collection of Dalí's works anywhere in the world. Designed like a maze, and filled with works that range from the sublime to the sexual and sordid, it's an unmissable experience and a popular day trip from Barcelona.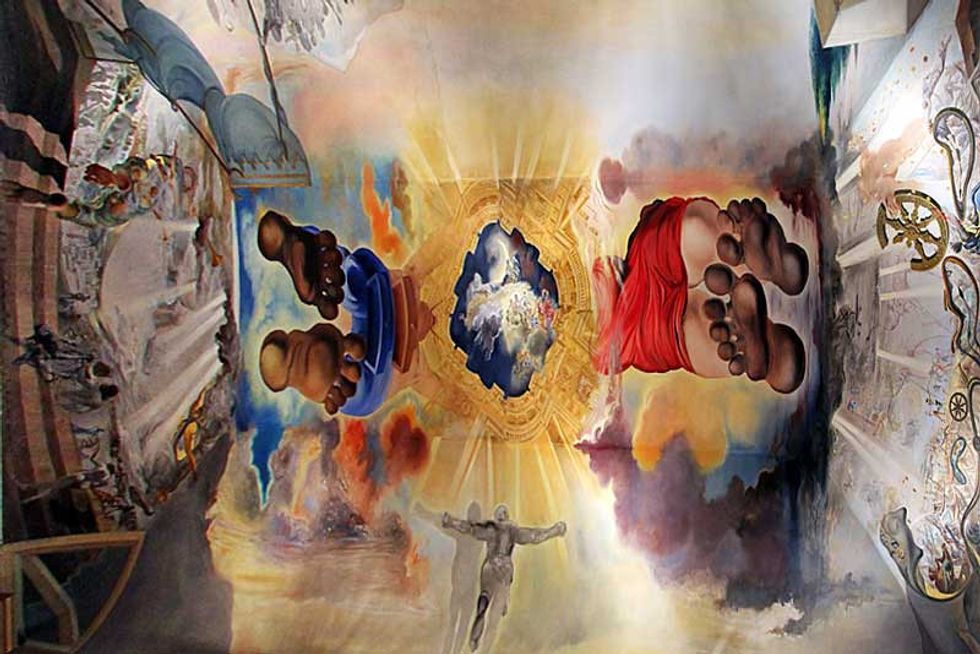 Image via Hole in the Donut
Among its many attractions: the Dalí Jewels exhibit, the Mae West room, and many, many eggs.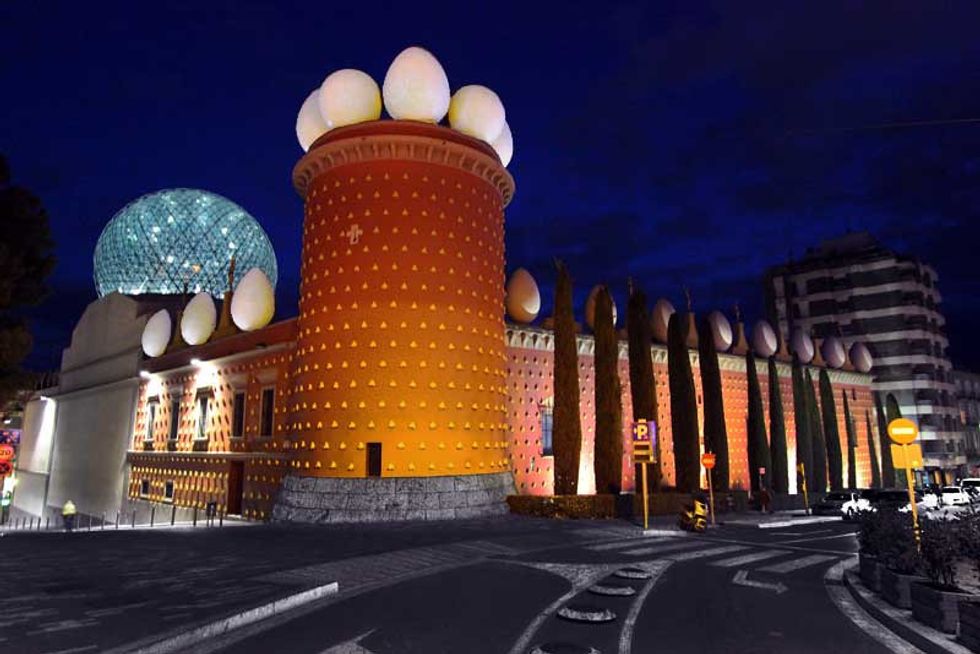 Image via Hole in the Donut
Portlligat, Cadaqués: The Other Salvador Dalí Museum
Dalí spent much of the latter half of his life at an oceanside mansion in the town of Cadaqués, living with his wife Gala and creating some of his most mind-bending works of art from within its white walls. Much of the house is now open to the public, as part of the Salvador Dalí Museum.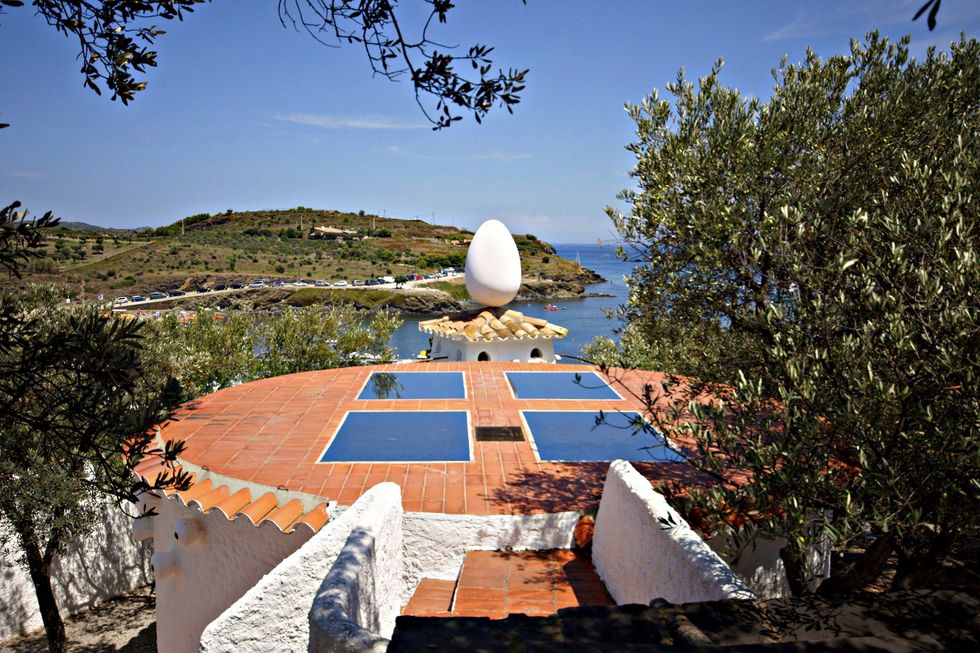 Image via Wikimedia Commons
Cadaqués—which the poet Federico García Lorca described as a place "at the fulcrum of water and hill" where "wooden flutes pacify the air...and fishermen sleep dreamless on the sand"—is more than worth the day trip from Barcelona. The beautiful seaside, combined with the lopsided eeriness of Dalí's many egg sculptures and other weird creations, make for an experience that feels like falling into a dream.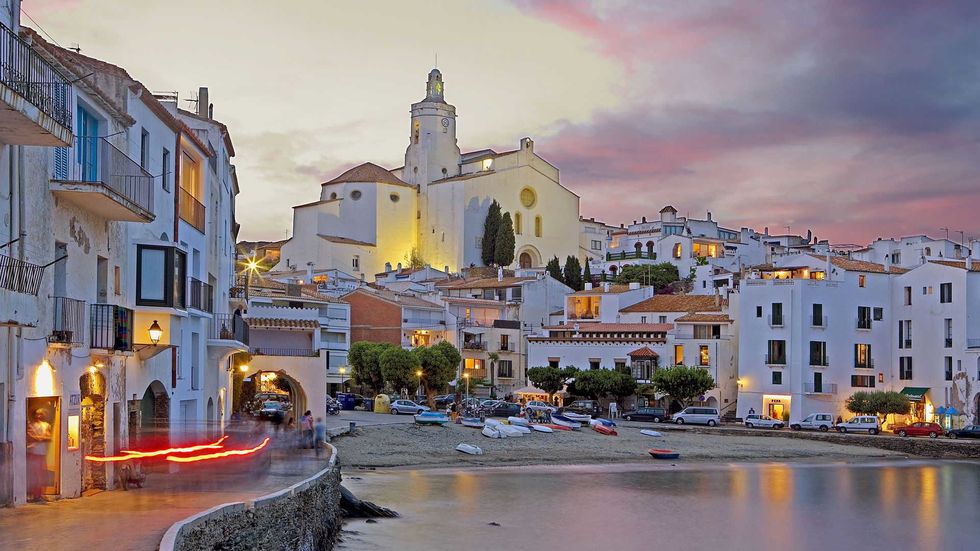 CadaquésImage via Barcelona by Road
Make sure you reserve tickets for the museum in advance, because nothing will jolt you awake faster than finding out that the museum has sold out, then having to scale the cliff and hop a fence to get in the back way (not that we advise doing that, but it's worth it).
Puból Castle
This Gothic-Renaissance castle was created in medieval times, but Dalí repurposed it and made it into a home for his beloved wife, Gala. Intended to be Gala's "refuge" from the world, Dalí's architectural love letter to his wife was quickly filled with the artist's signature long-legged elephants and Richard Wagner busts.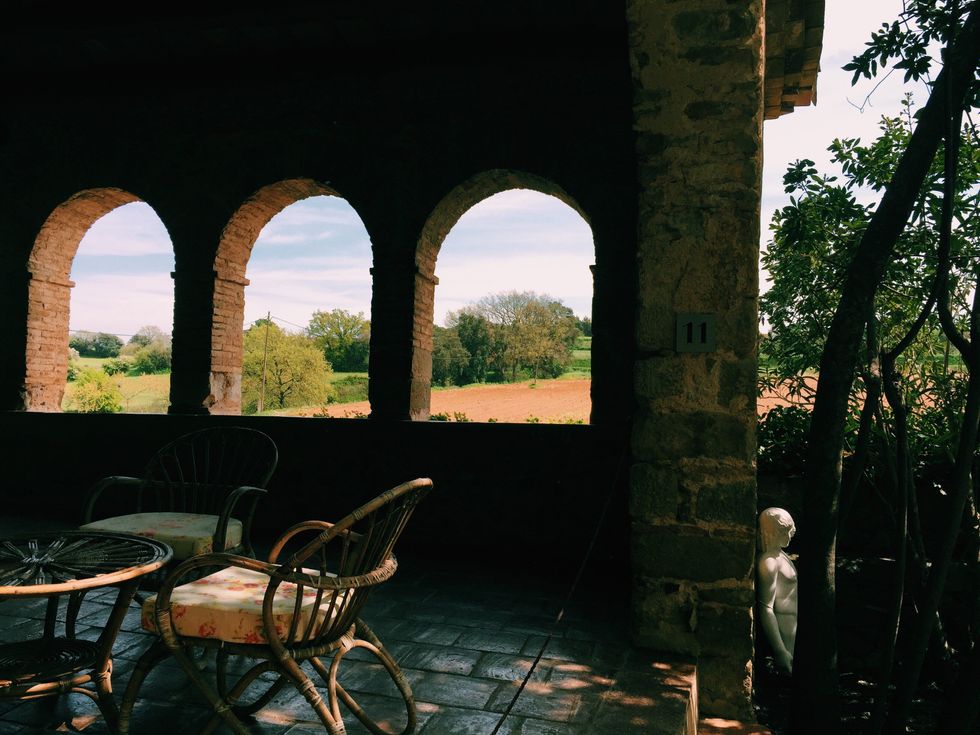 Image via Endless Distances
When Gala died in 1982, her body was buried in the cellar, and her grave can still be seen there today (though Dalí's tomb is located at the Theatre-Museum back in Figueres). Today, the castle is open to the public, and it features much of Dalí's lesser-known art, as well as Gala's collection of Haute Couture dresses, among many wonders and oddities. It's a strange jewel in the midst of a sleepy village that seems as lost in time as any of Dalí's creations.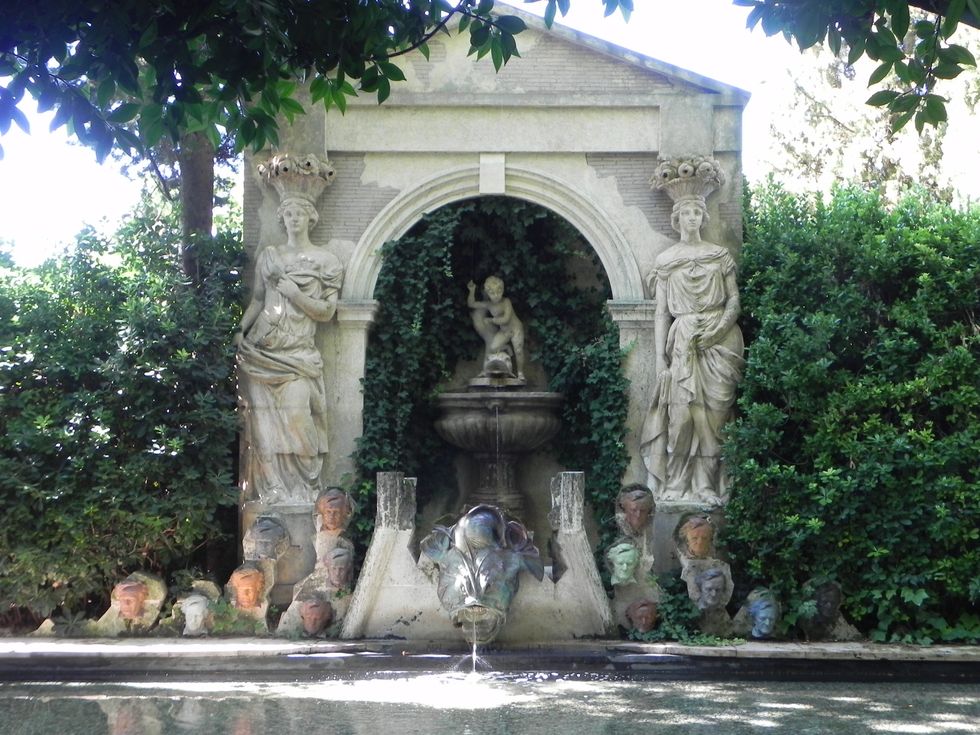 Image via globedottingtravel.org
Barcelona
Barcelona is marked by many footprints from Dalí's time wandering its cobblestone streets. You can visit the Marsella Bar, where Dalí used to drink absinthe (along with Picasso and Hemingway, at different times); check out the Dalmau Art Gallery, where Dalí's first show took place; and explore the works of Antonio Gaudi, whose droopy architectural stylings heavily influenced Dalí's own work.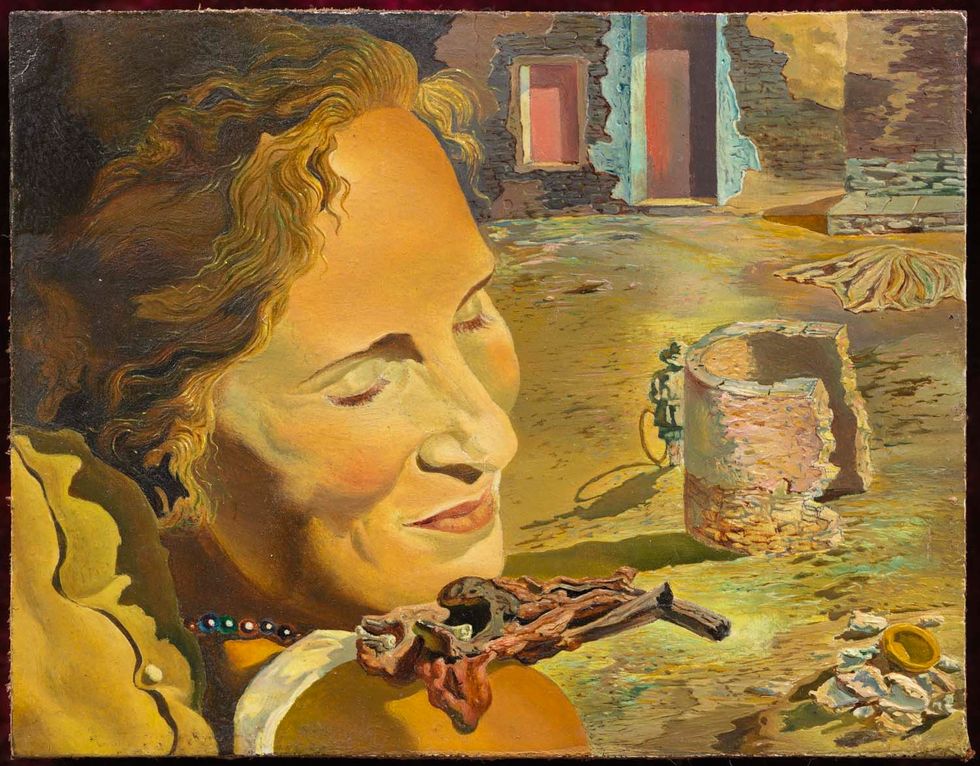 Image via Spainbuddy.com
Madrid
Dalí was educated at (and eventually kicked out of) Madrid's San Fernando Academy of the Arts in Madrid. Today, Madrid's Museo D'Arte contains hundreds of Dalí's artworks, as well as many other jewels of art history, and the city is full of tributes to the artist, including the Plaza de Salvador Dalí.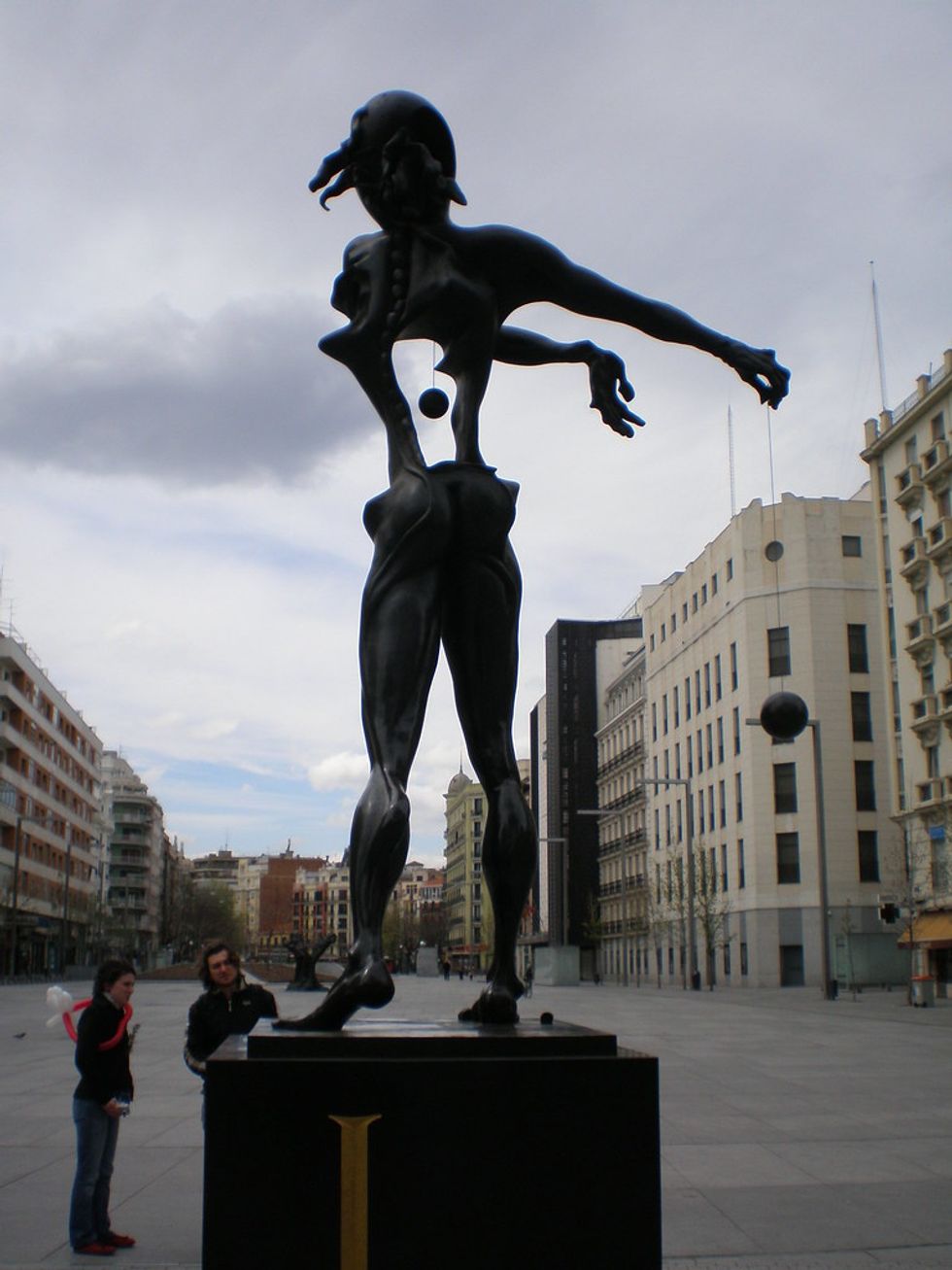 Image via Flickr
Madrid is also the city where, while still in art school, Dalí met the poet Federico García Lorca—who fell in love with the painter. If you're a sucker for a tragic queer love story, then the Lorca-Dalí affair may just send you chasing after their intertwined ghost stories. Lorca and Dalí were friends and possibly lovers, who communicated through letters until Lorca's death by firing squad in 1982 (a horrible year for Dalí, no doubt). In one letter, Dalí wrote to Lorca, "You will recall that you are an inventor of marvelous things and we will live together with a portrait machine..." Of course, Lorca wrote extensively about Dalí, and his poem "Ode to Salvador Dalí" is a heartbreaking adage about death and immortality achieved through art.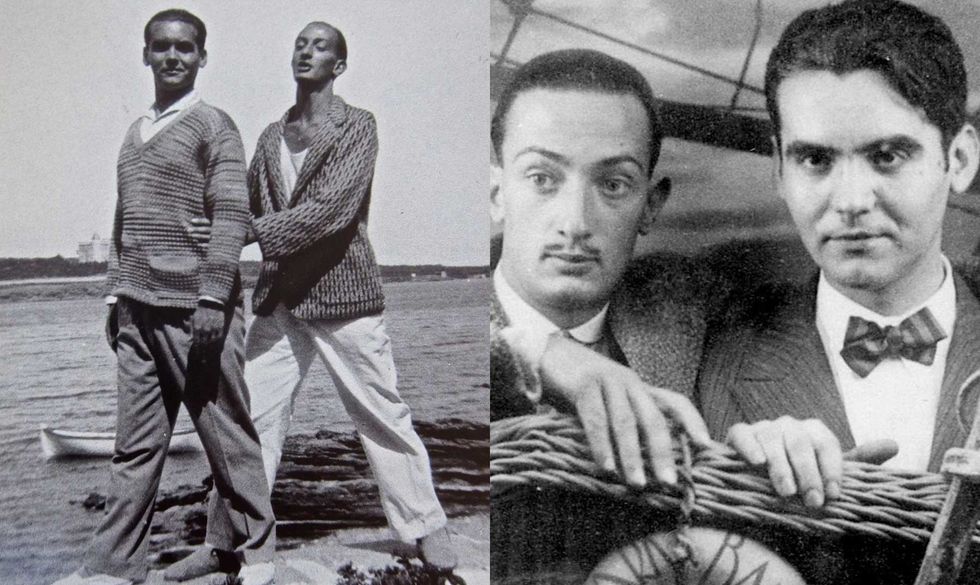 Image via Supercurioso
Before you go, watch the film Little Ashes, which goes into detail about Lorca and Dalí's fraught relationship. If you happen to fall for Lorca's work along the way, the poet's summer house near Granada is an excellent addition to any trip.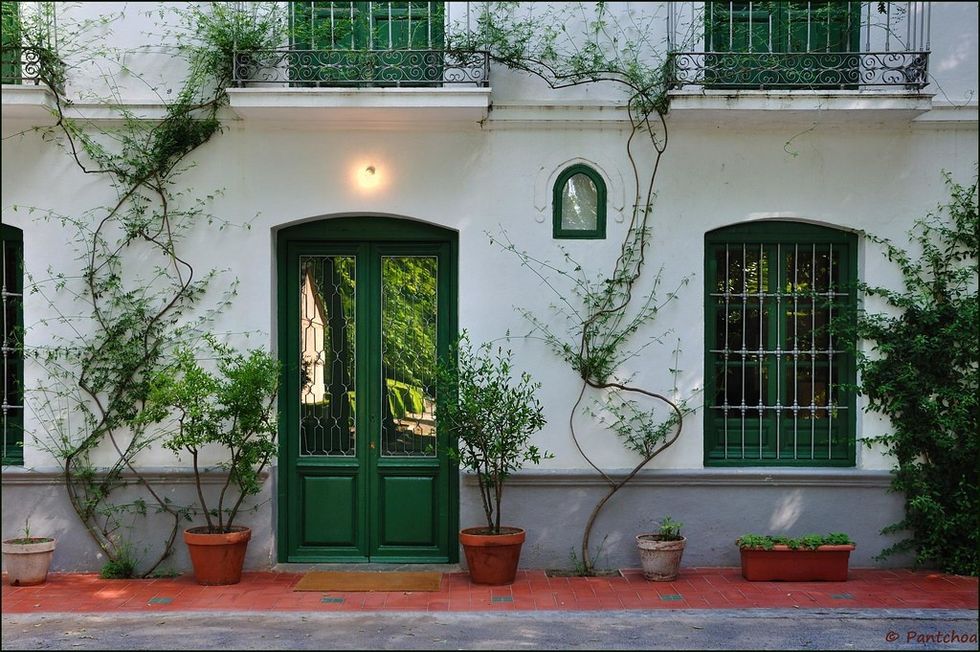 Image via Flickr
Dalí's art has warped countless perspectives, and seeing the place that inspired his work and shaped his worldview provides a window into some of his most enigmatic ideas. Be warned: Following in Dalí's footsteps may send you into an Alice in Wonderland of sorts. It might lead you to a checkerboard-themed seaside graveyard outside of Cadaqués, or strand you in a mysterious beach outside Granada, or send you on all-night buses that stall in the countryside. At the very least, it'll probably leave you with melting clocks ticking through your dreams.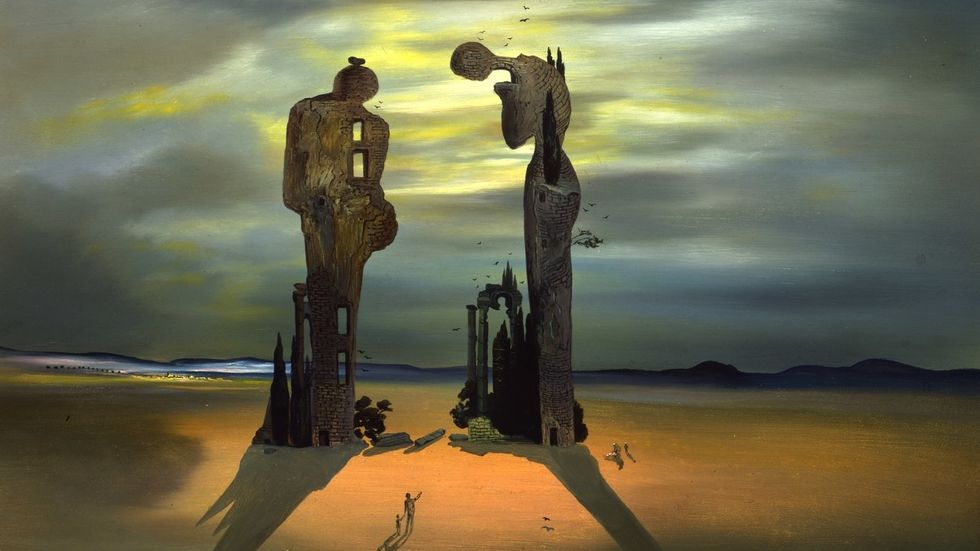 Image via Architectural Digest