A night at the opera is a true sign of luxury, and one of the finest and most historic opera houses in the world is in New York City's musical center, Lincoln Center.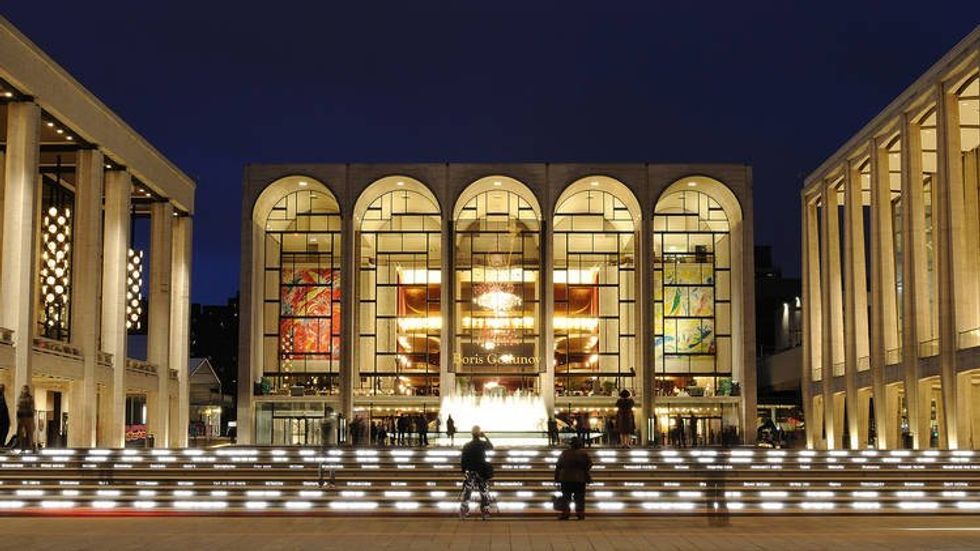 Twitter
Located next to the famed glass buildings of Juilliard, The Metropolitan Opera stands like a porcelain giant with five enormous curved windows, showcasing its red velvet jewel box interior and sparkling sputnik chandeliers. The plaza is an impressive feat. Low, wide stone steps lead to the wide space and glistening fountain, where opera buffs and novices alike will be spending a romantic moment taking in the beauty of the city.
My first time at the Metropolitan Opera was to see a production of Verdi's tragic La Traviata. It was a classical production with celebrated soprano, Anna Netrebko as Violetta. There, you await the show by taking a trip through the gift shop for CDs, opera memorabilia, trinkets and jewelry. You can also have a cocktail and a cookie downstairs and look through the opera's records of the divas and divos of yore. You can see portraits of the most famous names in opera history, and relics such as costumes and props from famous productions. If you plan ahead, you can even have a delicious and indulgent meal at the The Grand Tier restaurant.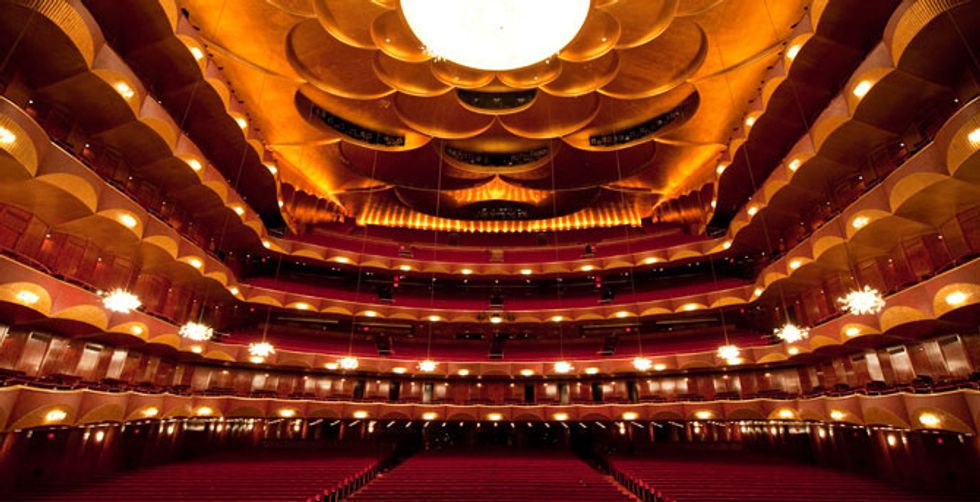 Metropolitan Opera
Walking into the opera, I felt like I was in another country or planet; it looks surreal, with swirling ramps of red leading up to the top mezzanine. Inside the theater, I was dazzled by the gold-leaf ceiling and the largest sputnik of all, shining brilliantly like a spaceship fit for royalty. The golden curtains were romantically draped, leaving room for the singers below, decked in extravagant costumes only befitting the luxury of the space and set. I nestled inside my warm velvet seat and beheld the swelling spectacle, which reverberated through the room. I was able to follow the story through expertly-timed subtitles, and didn't miss a beat.

I've been to the Met countless times to see both classic and modern productions of the world's most beloved and brand new operas. The Met never ceases to enchant, and is the perfect way to spend a magical evening.