With more and more people opting for a meat- and dairy-free lifestyle, vegan food options are growing increasingly common around the country.
It's been estimated that over 10 million people in America have now adopted a vegan diet. With that in mind, Myprotien set out to answer a hotly debated question: Which city in the United States is the most vegan friendly? The results might surprise you.
Though it's getting easier to be vegan in just about any larger city, these 10 American cities are home to the highest percentages of vegan options. Did your city make the cut?
10. Denver, Colorado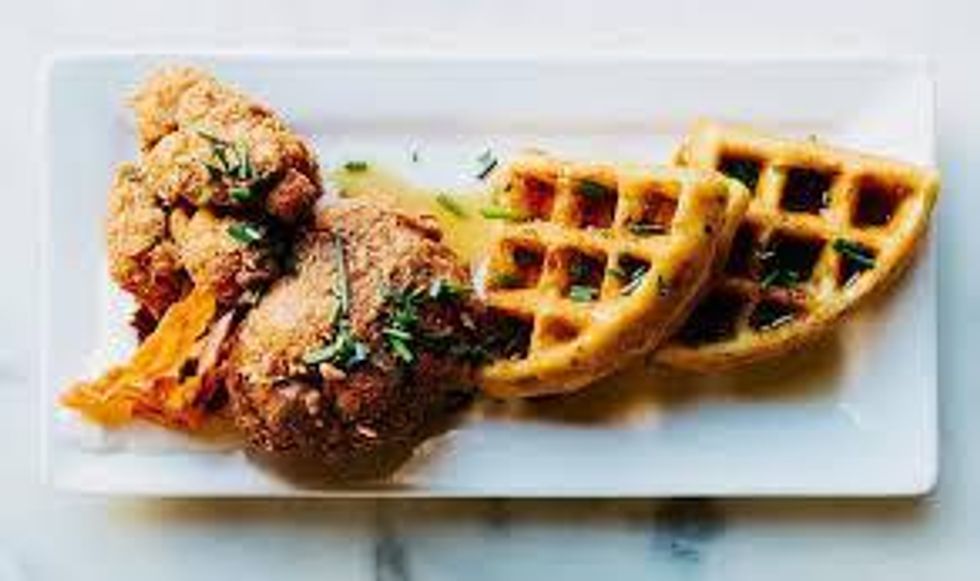 Denverites are known for their appreciation of the outdoors, and that love for Mother Nature translates into the city's vegan options. Whether you're in need of morning fuel for a sunrise hike or relief from your late-night munchies, Denver offers an endless supply of vegan options around the clock for any craving.
9. Los Angeles, California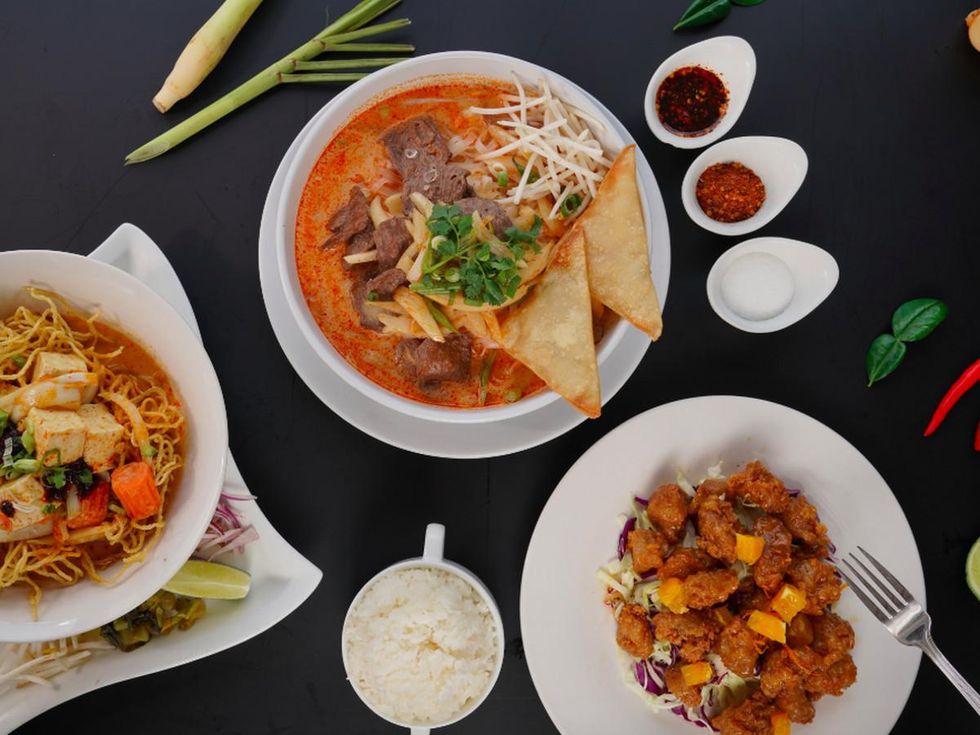 The only surprising thing about Los Angeles being on the list of America's most vegan-friendly cities is that it only ranks at Number 9. Still, the City of Angels is a known hotspot of vegan options that cater to any additional dietary needs. From no-frills burger stands to high-end dine-in experiences, L.A.'s vegan options are tasty enough to please even the most skeptical omnivores.
8. Las Vegas, Nevada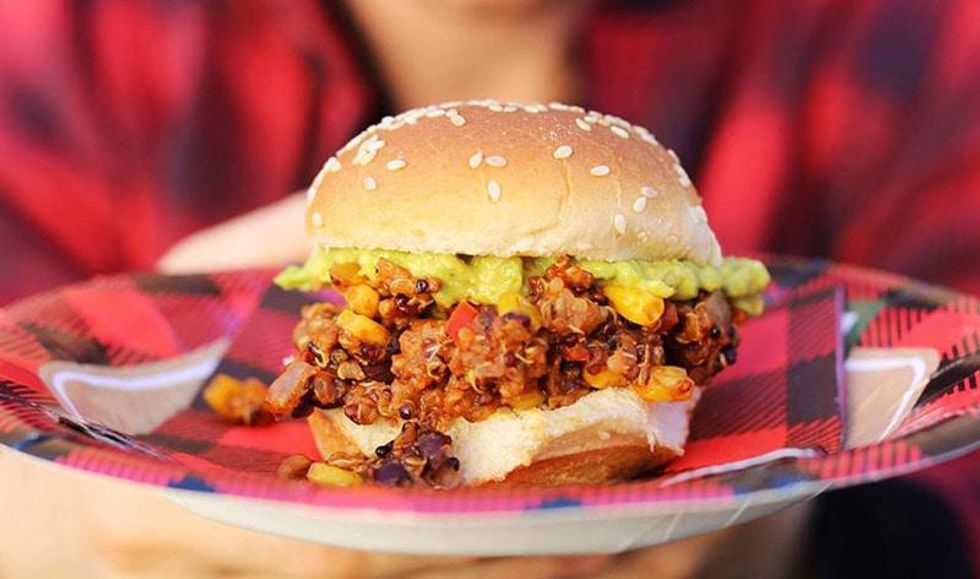 Sure, Sin City might be best known as the place to test your luck, but it's also an unexpected jackpot for vegan eaters. Whether you're in the mood for a casual lunch or a luxurious dinner and cocktails, Las Vegas' vegan options keep the good times going.
7. Philadelphia, Pennsylvania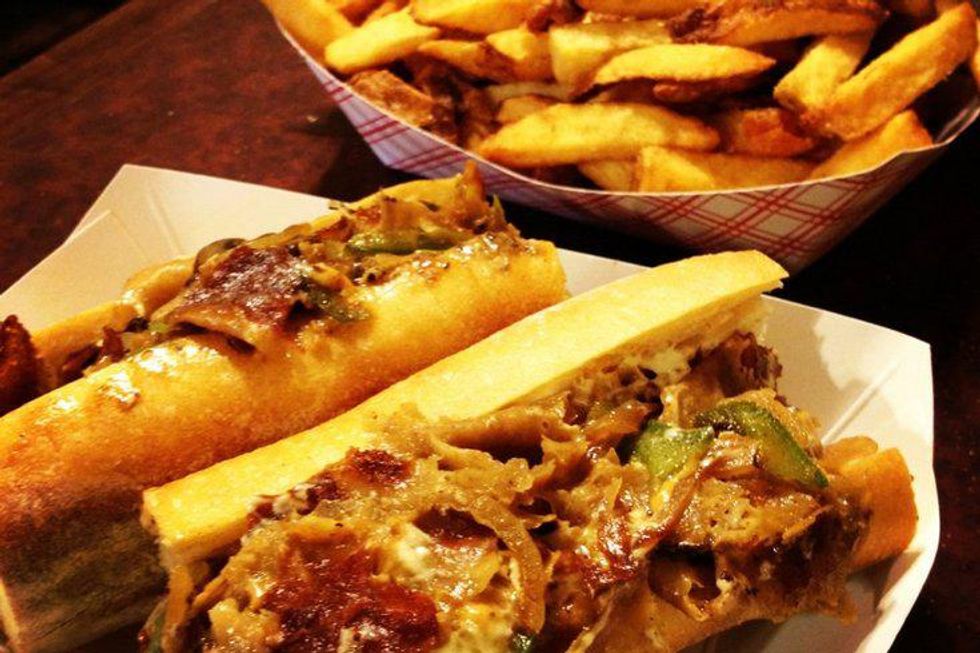 The East Coast vegan options just don't stop. Philadelphia boasts a great selection of meals free of animal products, including pastries, pizzas, and—of course—veganized Philly cheesesteaks.
6. Boston, Massachusetts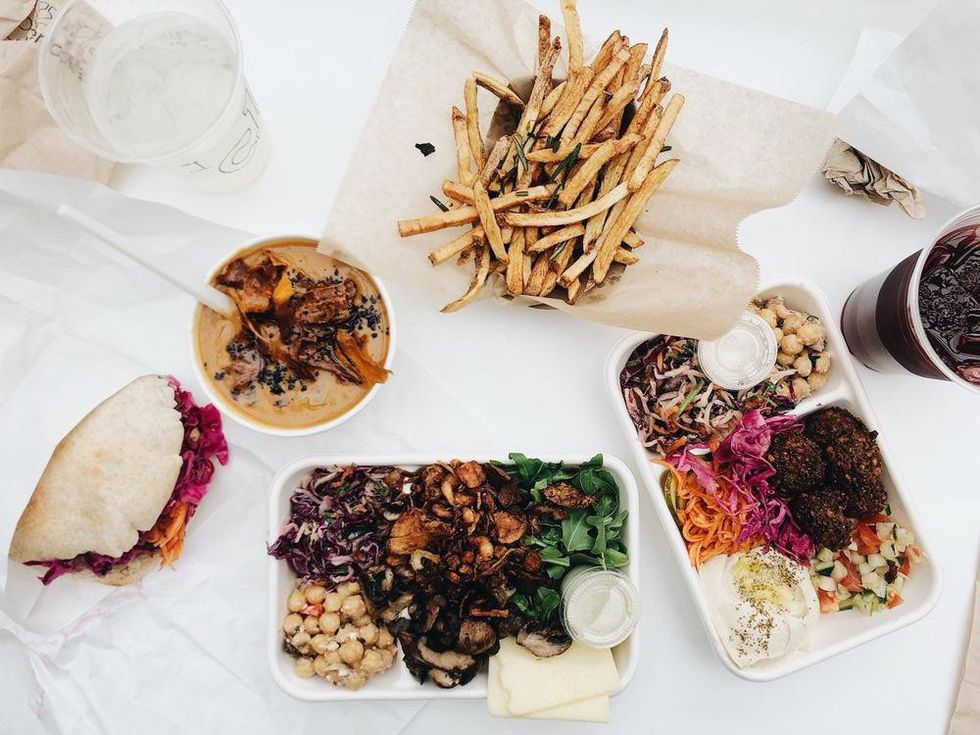 The numerous universities in and around Boston mean Massachusetts' capital draws a great deal of progressive-thinking eaters. With everything from grilled cheese to classic East Coast "seafood," the city is becoming a vegan's paradise.
5. Portland, Oregon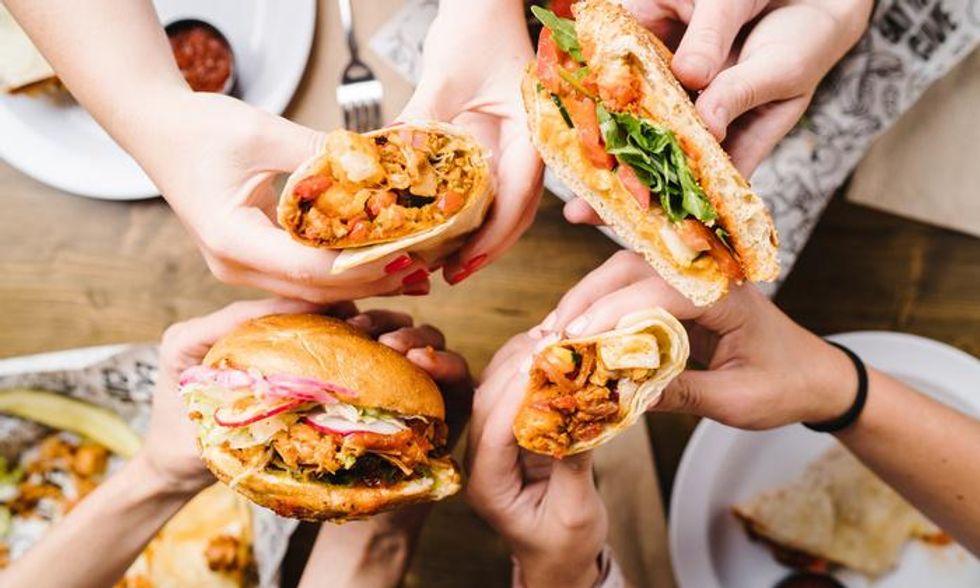 If the (slightly) exaggerated selective eaters of Portlandia weren't enough of an indication, this city is a vegan's heaven. Portland is home to countless vegan restaurants, food trucks, and bakeries, as well as one of the country's first all-vegan cheese shops.
4. Chicago, Illinois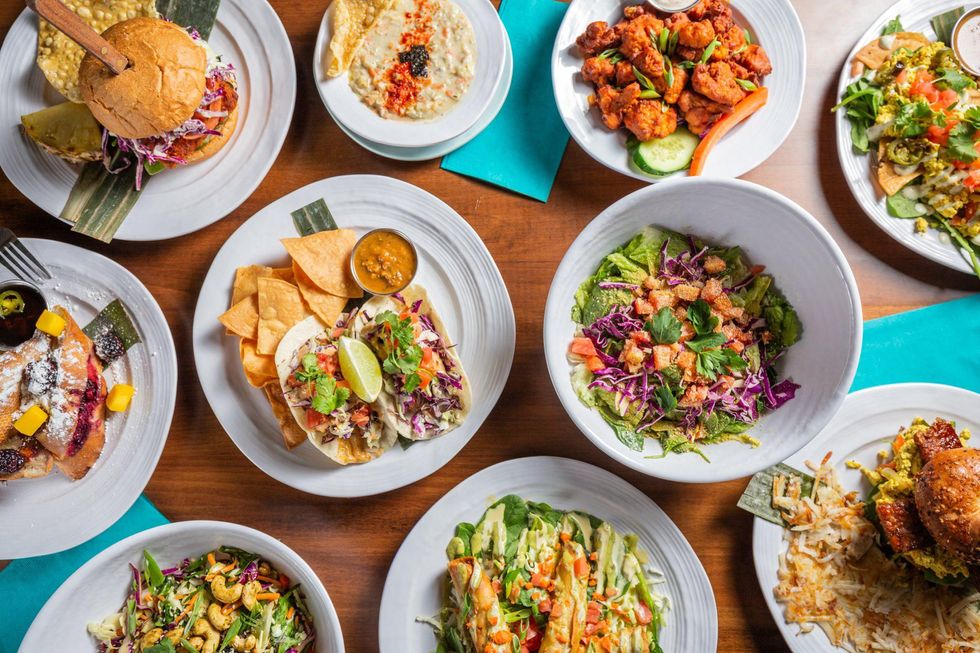 Chicago doesn't mess around with much—including vegan food. The Midwest's most populous city hosts a growing list of no-frills vegan establishments, making the choice of cutting out meat and dairy seem much less daunting.
3. Seattle, Washington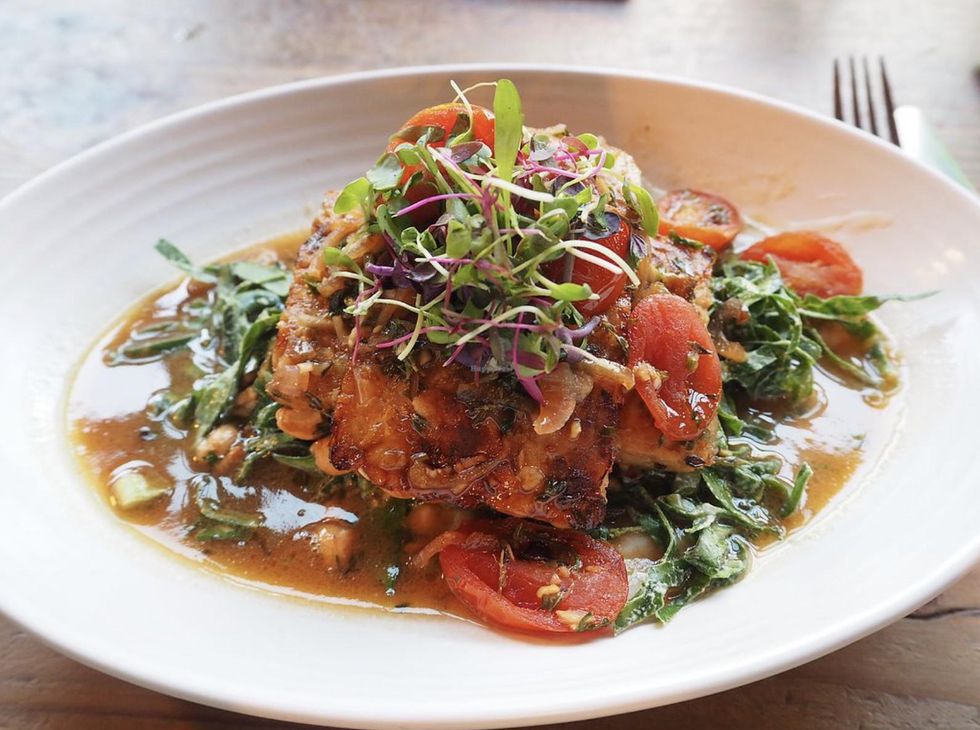 While Seattle might not have quite as many restaurants as some other cities on this list, a good percentage of the eateries offering takeout right now feature vegan options—35 percent, in fact. Among those is Pizza Pi, which claims to be the oldest vegan pizzeria in the country.
2. Atlanta, Georgia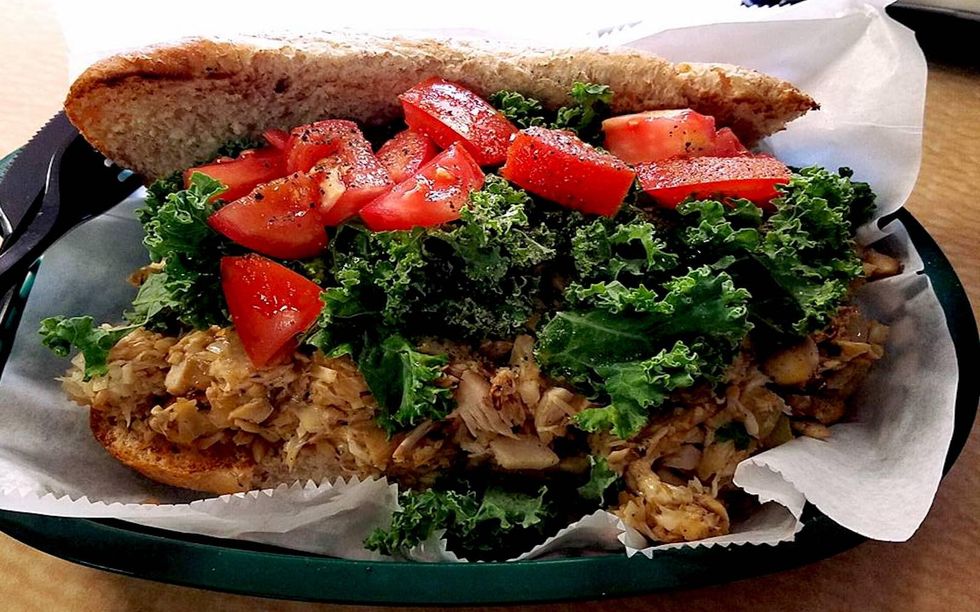 Though the south might be better known for hearty meals like barbeque and chicken fried steak, Atlanta offers a surprising number of vegan options. Whether you're in the market for a health-conscious meal or just want what grandma used to make minus animal products, this southern city is an unexpected champion of vegan eating.
1. New York City, New York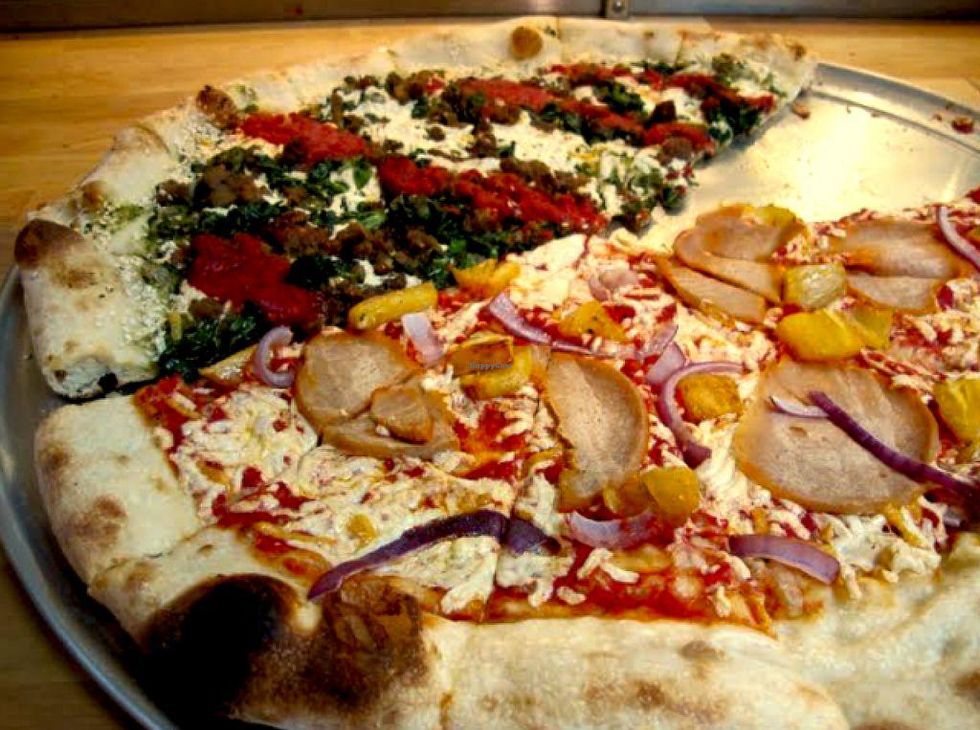 It shouldn't come as a surprise that the city with over 20,000 total dining establishments would also offer the best array of vegan food in the country. About 40 percent of all restaurants offering takeout during quarantine include vegan options on their menu. And because this is the Big Apple, after all, you can expect to find veganized versions of just about anything you could want, from hot dogs to Thai to chicken and waffles.