There is an age-old battle between the sugary fun of blended frozen margaritas and the tasteful combination of citrus, triple sec, and tequila that adults drink on the rocks. But whether you prefer your cocktails prepared fresh by a skilled bartender or pumped out of a frothy spigot into a plastic chalice, New York City has a multitude of options to help you celebrate national Margarita day. From trash to class, these are the spots that will serve up the agave-goodness you need.
Dallas BBQ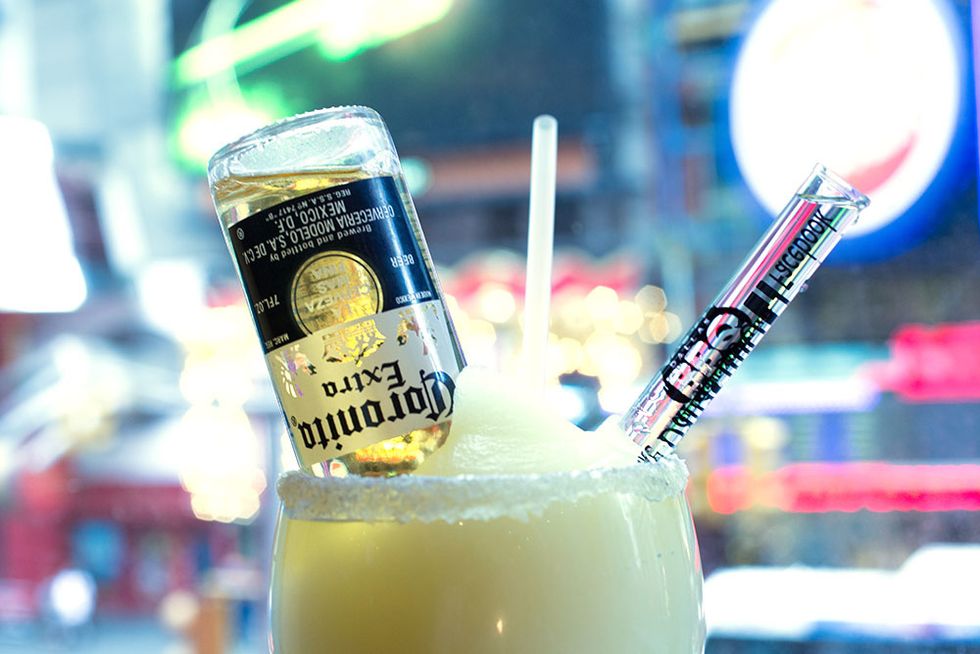 Dallas BBQ is the venue of choice for confused tourists and college students with shoddy fake IDs. Along with overpriced meats, they serve enormous blended drinks in every color of the rainbow. One of the main draws of their frozen margaritas is that, for a modest surcharge, you can get half-sized bottle of Corona and test tubes full of liquor inserted into the slush. Obviously, this is not for the faint of heart or for people who respect the integrity of the margarita formula, but if you're just trying to get where you're going (drunksylvania), the four Manhattan locations—in the East Village, Chelsea, Midtown, and the Upper East Side—should serve your needs.
Turkey's Nest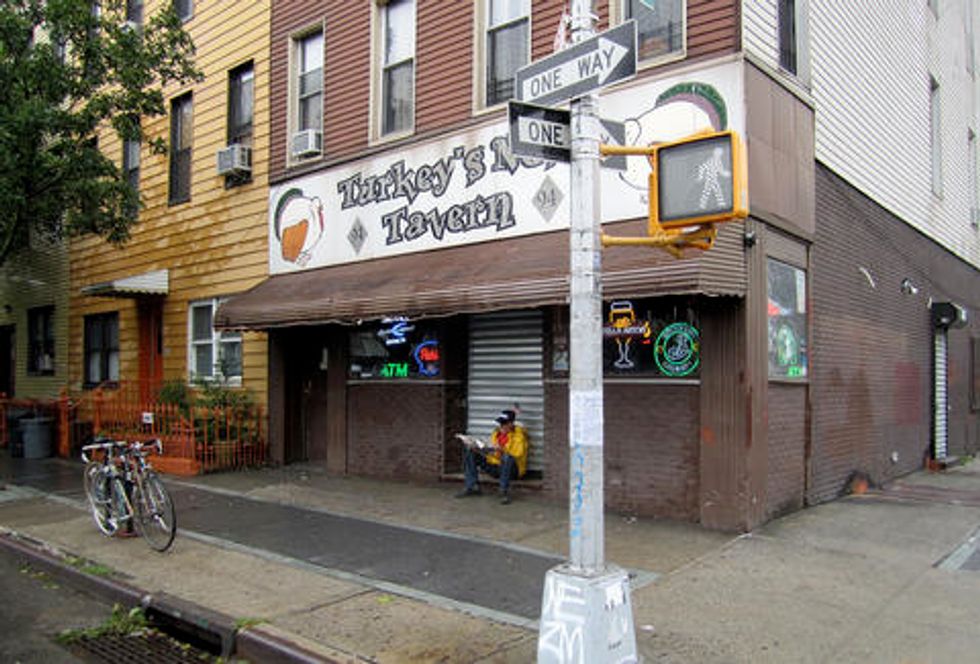 If you happen to find yourself in Williamsburg on National Margarita Day, there is no better place to celebrate than the Turkey's Nest Tavern. Operating for over a century, the Turkey's Nest is known for serving affordable drinks in large containers, most notably their hair-curling frozen margaritas. They are served in two sizes, the larger of which fills a massive styrofoam cup and is strong enough to strip paint off floorboards—or just to get you drunk.
Benny's Burritos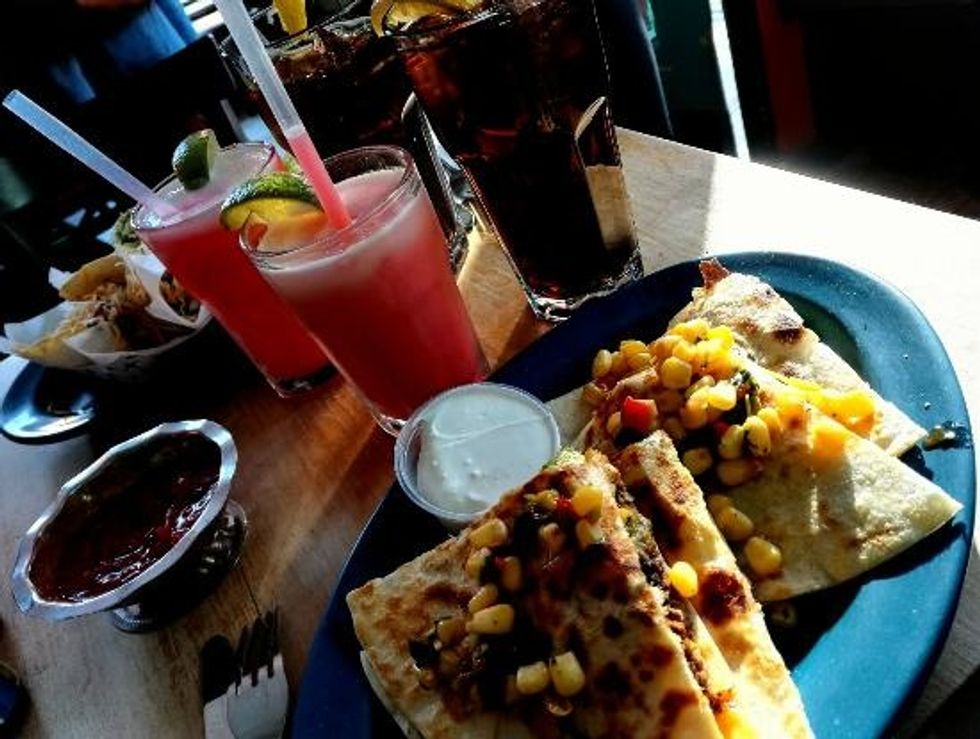 Benny's Burritos in the West Village is a step up from the Dallas model. Their food—including their enormous burritos—is genuinely delicious, and their frozen margaritas are among the cheapest in the city...if you get a plain one. Their small, original frozen margarita is only $4, but Benny's takes Dallas's approach to add-ons (with the same mini-bottles of corona) and sweetens the deal with a plethora of flavor options, from mango to guava to watermelon.
Arriba Arriba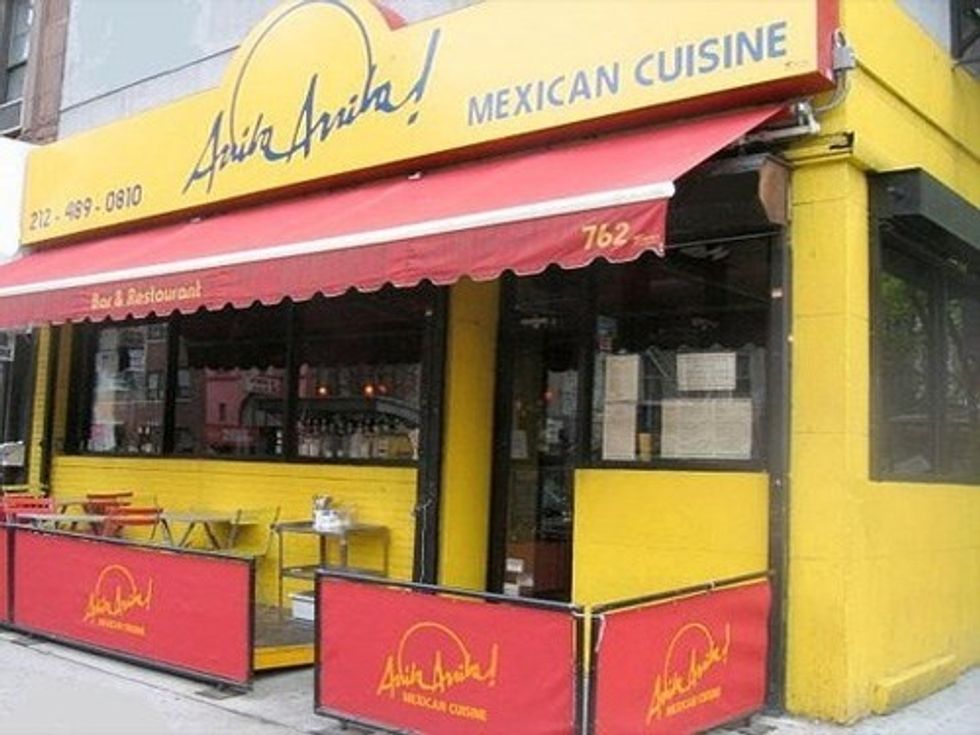 Arriba Arriba, with locations in Sunnyside Queens and Midtown Manhattan, is a significant step up in terms of class (despite a name that suggests a Speedy Gonzales theme). Enjoy their bolitas de yuca, or their salmon sashimi tacos—even their nachos are artfully plated and delicious. But their margaritas are the real draw. Either frozen or on the rocks, they come in a variety of sizes, but if you're celebrating the holiday, you're going to want a massive "mama" margarita. Delicious.
Añejo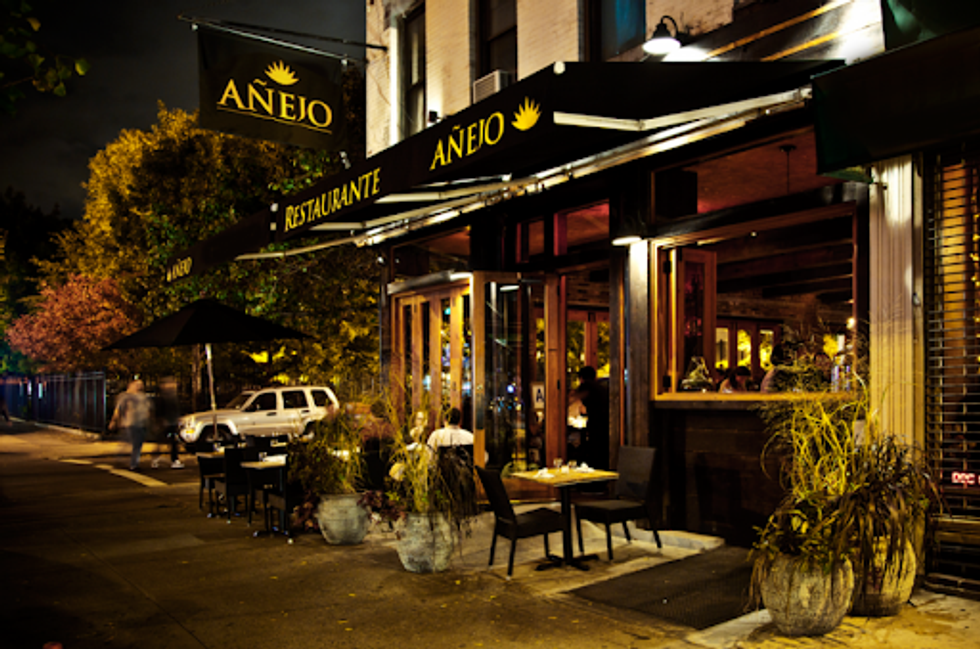 If you're looking for a frozen margarita, you're in the wrong place. With Añejo, in Hell's Kitchen, we have officially arrived at a tier of restaurant that is too classy for your taste. Their margarita menu includes a variety of spicy and inspired variations on the classic, and on National Margarita Day you can sample a flight of their best for $25.
Mayamezcal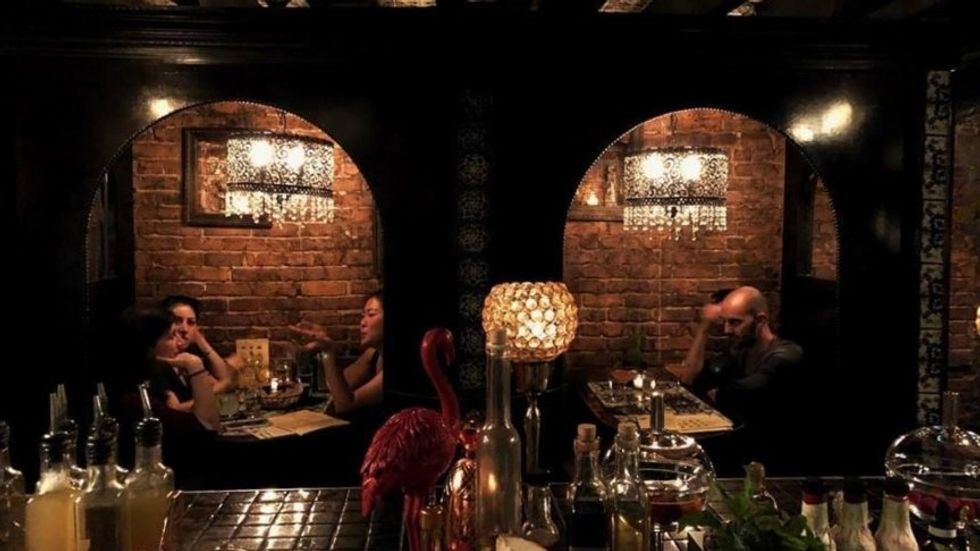 Mayamezcal in the East Village is another fancy spot that is too high-falutin for a big boy slushy. If you head to this dim, date-night spot for Margaritas, be prepared for some strong and unusual cocktails. Named for the tequila's smoky cousin, Mezcal (basically Tequila aged in a fired oak barrel), Mayamezcal offers a variety of tequila and mezcal drinks that will delight and surprise—while still getting you drunk.
If you manage to hit all these spots and you're still in the mood for celebrating...you might have a problem. Enjoy!