With shoppers moving online, childhood memories of running through toy store aisles of fun and games are just that—memories.
To the dismay of grown-up kids everywhere, New York's iconic toy store, FAO Schwarz, closed in 2015. But in November our playtime prayers will be answered! No, Geoffrey the Giraffe isn't coming back from retirement, but the pricey playroom on Fifth Avenue is coming back to NYC!
While the location will be different - moving from Fifth Avenue to the iconic Rockefeller Plaza - FAO Schwarz is indeed reopening and gearing up for the holiday shopping season, welcoming anyone looking to get in touch with their inner-child. Shoppers will once again have the pleasure of pretending they're Tom Hanks in Big.
Speaking of which, the store is hiring performers to dance on the massive keyboard. "We're looking for people who can deliver that sense of theater," said the chief executive of ThreeSixty Group, who bought the FAO Schwarz brand from Toys "R" Us in 2016. In lieu of interviews, the store will hold "auditions" to fill positions.
In the age on online shopping, the thrill of taking the kids to see the magic of make-believe has fallen by the wayside. Sure, seeing a cardboard box on the front stoop is kinda special, but what about admiring aisle after aisle of shiny new toys? Crain's reports, "ThreeSixty Group's strategy is to highlight the in-person shopping experience to keep the brand competitive even as shoppers increasingly move online." And if any in-person toy store can deliver, it's FAO Schwarz.
While most items sold at the store are more expensive than your local mom and pop toy shop, the experience alone is worth the trip. As Business Insider reports, "The store will be experiential, featuring product demonstrations by employees, magicians, and employees dressed up as characters, such as toy soldiers."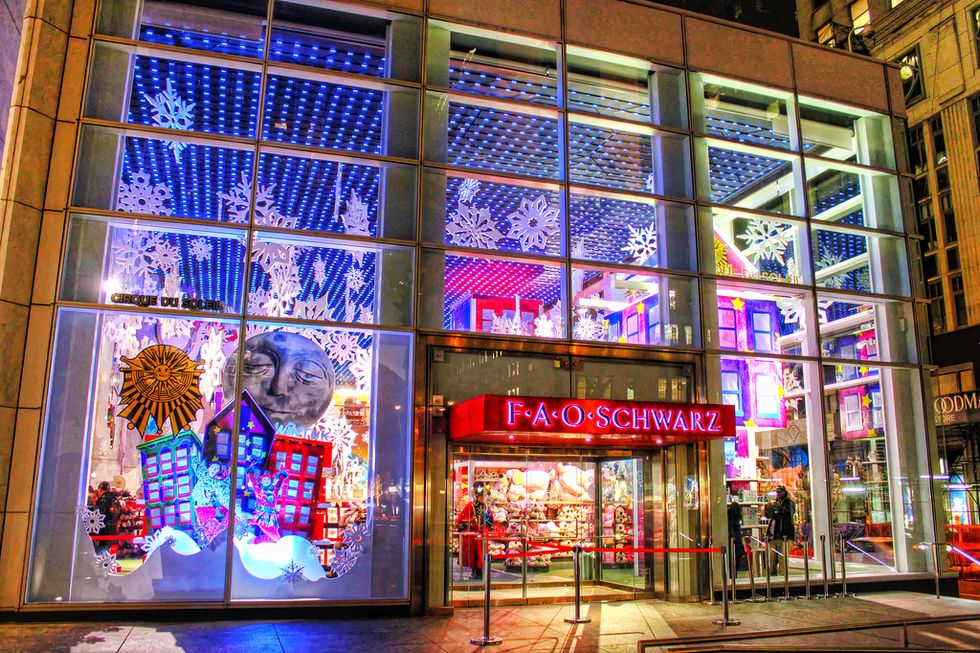 A winter wonderlandwww.6sqft.com
One new location is exciting enough, but Rockefeller Plaza won't be the only place to peruse, play, and purchase. According to Business Insider, "The brand is also looking to open a smaller location in LaGuardia Airport this year, and in China in the future."

Opening in November, the 30 Rock wonderland will have everything from magic kits to model airplanes, dolls to drum sets. The new FAO Schwarz is destined to dazzle boys, girls, and grown-ups too. Bring out your inner child, bust out your checkbook, and kick off the holiday season with a smile.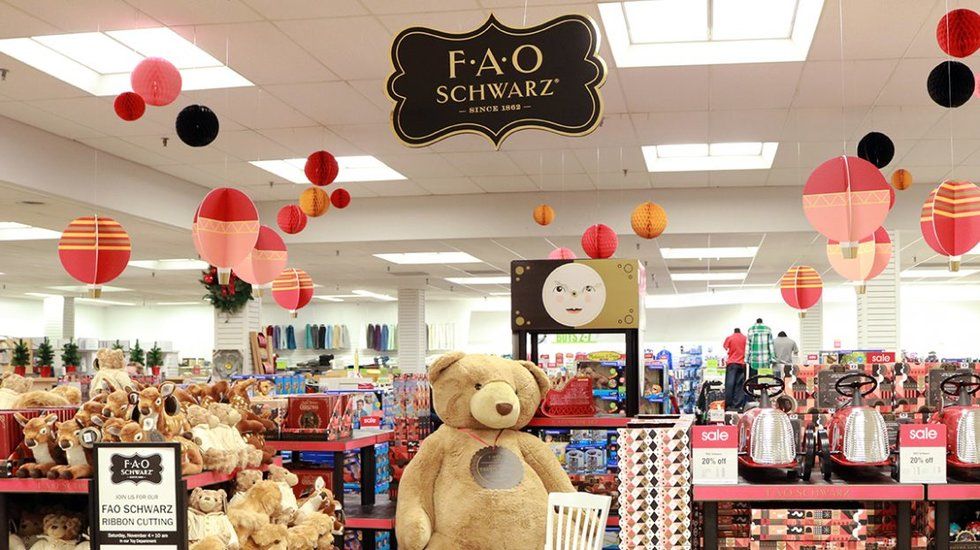 The fun never endswww.westacresblog.com