Look, I get it. The ball dropping at midnight is arguably the most iconic part of New Year's Eve. It's the moment we've all been waiting for, literally.
A little under 100,000 people are estimated to pack in like sardines in the middle of Times Square in the freezing cold to witness the ball drop. 100,000 people in 11,000 square feet of space? A personal nightmare of mine.
NYC traffic on a good day is insufferable, so imagine the sheer amount of chaos that is sure to ensue on December 31. People are coming from far and wide to the Big Apple for this moment. And I want absolutely nothing to do with it.
I live in Hoboken and am therefore across the pond from New York, so it's the ultimate option for when I want to do something "out of my comfort zone" (aka leave Hoboken.) New Year's Eve would typically be the perfect time to go to the city if it weren't for that pesky ball.
I'm often underwhelmed by New Year's Eve. Too many high expectations for overpriced clubs packed to the brim with people in sequins. Also, who even decided that we had to wear sequins?
The areas surrounding Times Square in New York City are even worse. Exorbitantly priced Ubers that get stuck in one place for an hour due to immovable traffic. People everywhere. It's insanity and not in a good way.
So, moral of the story, I can't go to NYC this NYE because I am trying to preserve my mental sanity while I still have a little left. But this makes my life much harder.
Here I am trying to locate the ultimate spot to enjoy the holiday with my friends without having to enter the City That Never Sleeps. It's the Mount Everest of requests, but I am determined to have a good time this year.
If you want to avoid a Big Apple-sized breakdown this NYE, here are the alternatives:
Atlantic City, New Jersey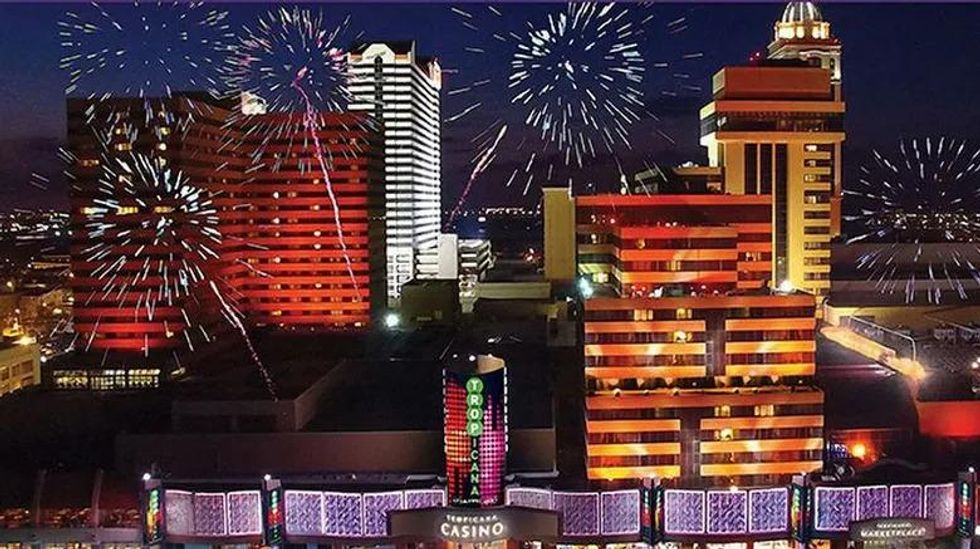 Tropicana
Atlantic City is the perfect option for those who still want a club atmosphere but want to avoid major cities like New York. There are nine casinos to choose from, each offering their own New Year's Eve Gala with live performances and DJ's.
It gives you the "Vegas Vibe" without having to shell out the plane ticket money. Plus everything's better down the shore.
The Jersey Shore Experience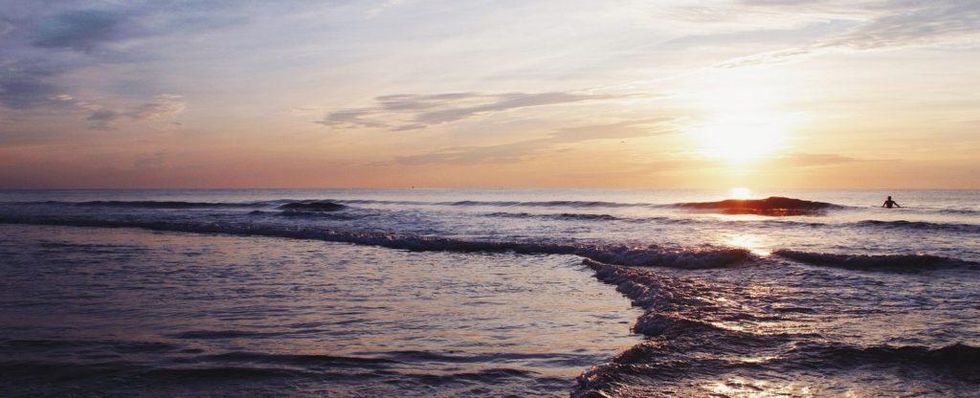 The Ocean Plaza
Piggybacking off AC, getting the full Jersey Shore experience on New Year's Eve is never a bad idea. Get a group of your friends and rent an Airbnb in one of New Jersey's many beach towns. Places like Sea Isle City, Manasquan, and Avalon all have bars that will be open for a NYE celebration.
It's got something for everyone including a less crowded atmosphere thanks to the off-season and an ocean view.
Philadelphia, Pennsylvania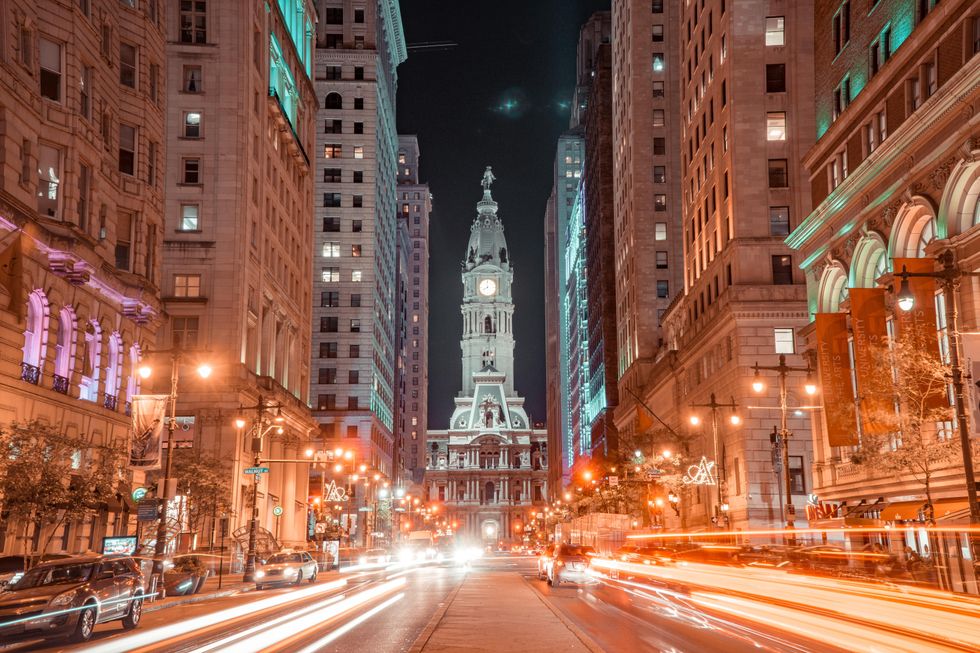 Heidi Kaden via Unsplash
While New York City may be a nightmare on December 31, Philadelphia may be a bit more forgiving. Getting a nice dinner at all-you-can-eat Brazilian steakhouse, Fogo de Chao, then arriving at one of the many bars sounds ideal. There's shopping, there's drinking, and there's about a hundred thousand less people.
Plus, on New Year's Day, Philadelphia offers The Mummer's Parade in which thousands of men and women dress in New Orleans-esque costumes and parade throughout Philadelphia a little drunk. It's the heart of Philly.
Hoboken, New Jersey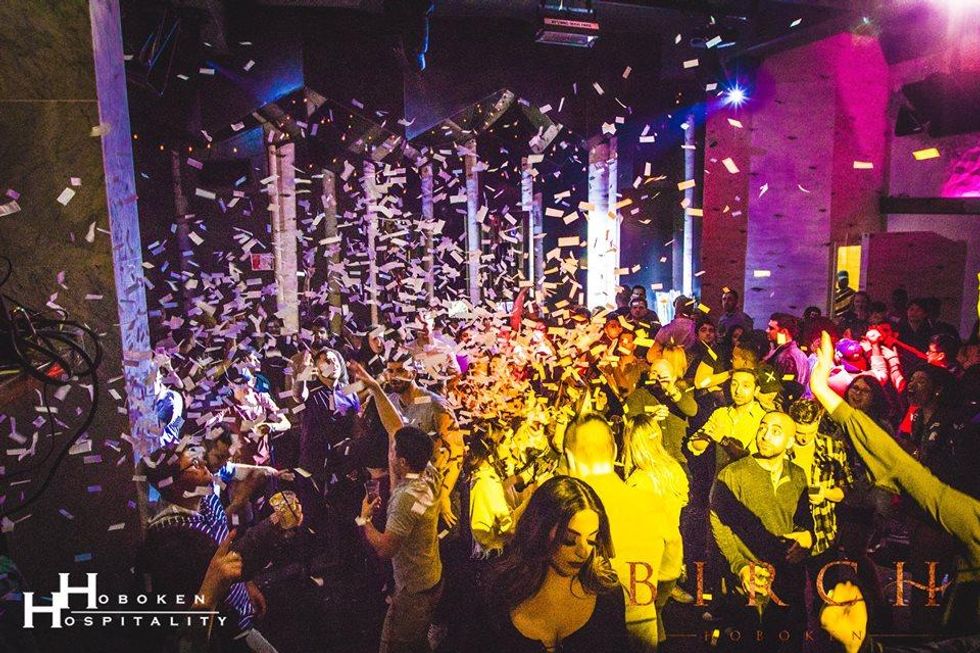 Birch
Living in Hoboken, I've realized you get most of the benefits of living in the city without the crowds and high prices. Bars like Texas Arizona and Pig & Parrot will offer open bar pricing for a flat rate.
There are 120 liquor licenses in Hoboken, so you won't have trouble finding somewhere that suits you. Trust me.
Throw Your Own Gala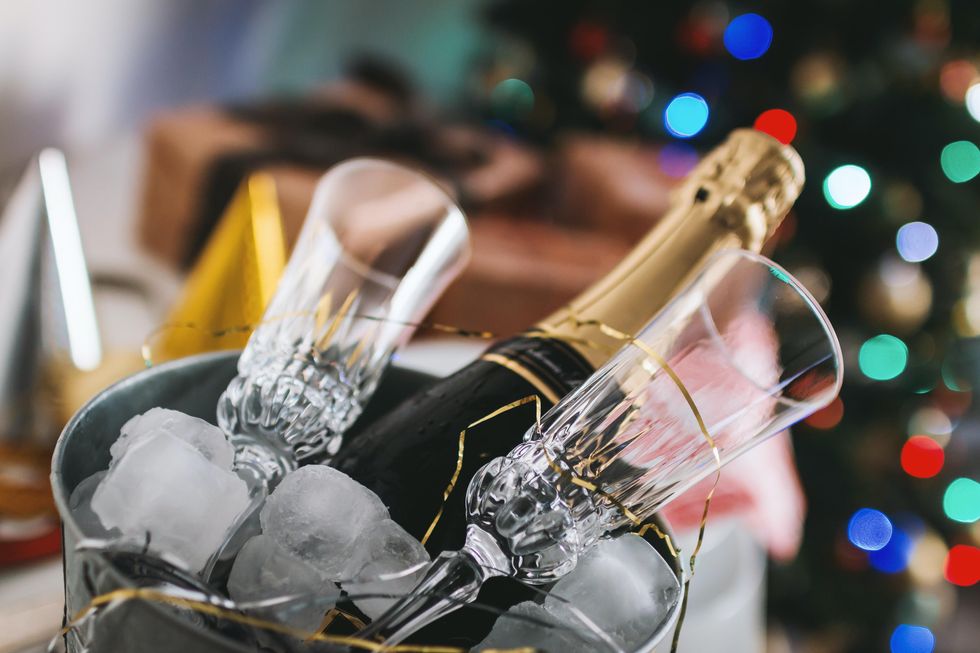 JESHOOTS via unsplash
Behold. The cheapest, and sometimes, most fun option. When I'm at a bar, I spend most of my time talking to my friends anyway, so why not bring the party to my own home!
Get super, ridiculously dressed up, pick your appetizers, and create a signature cocktail to ring in the New Year. Nothing gives you more control over your night than throwing the party in your own home.
Look, New York City may be the most fun option 364 days a year, but New Year's Eve certainly isn't one of them.