Ever want to have a beer while playing some of your favorite games? You and your friends want to do something different tonight, but don't know what to do? You can go to a lot of different bars in New York City, but if you're looking for places that offer much more than a drink you're in luck. New York is full of bars that offer games of every kind and for every price range. Here are some of the best bars that are more than just bars.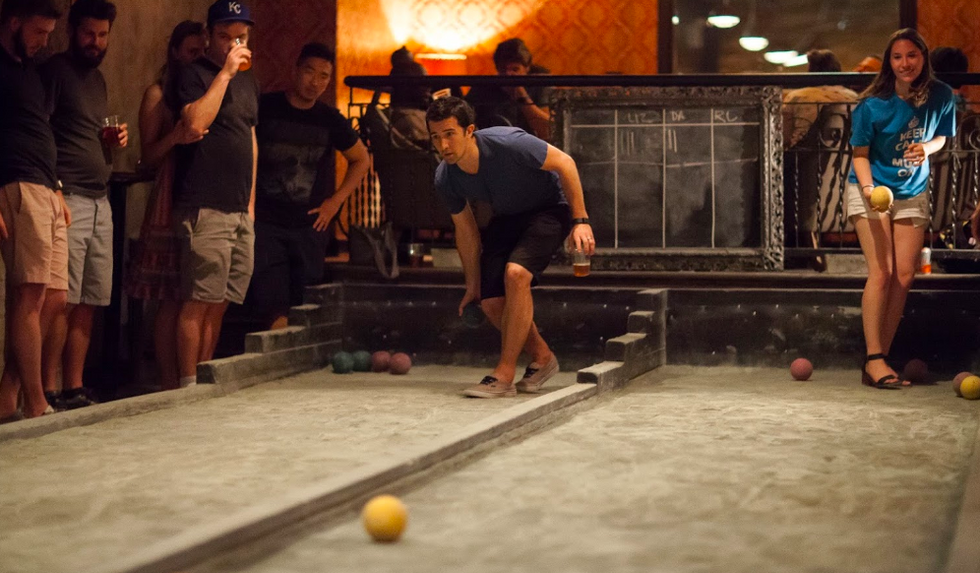 union hall
This renovated warehouse makes for a huge bar full of activities. With a bar, restaurant, stages for comedy and music, library for reading by the fireside, and outside spaces you can find something to do through rain and shine. If you want to get a game in while you're there then check out the indoor bocce ball courts! You and all of your friends can drink, play, and check out everything this down to earth bar has to offer.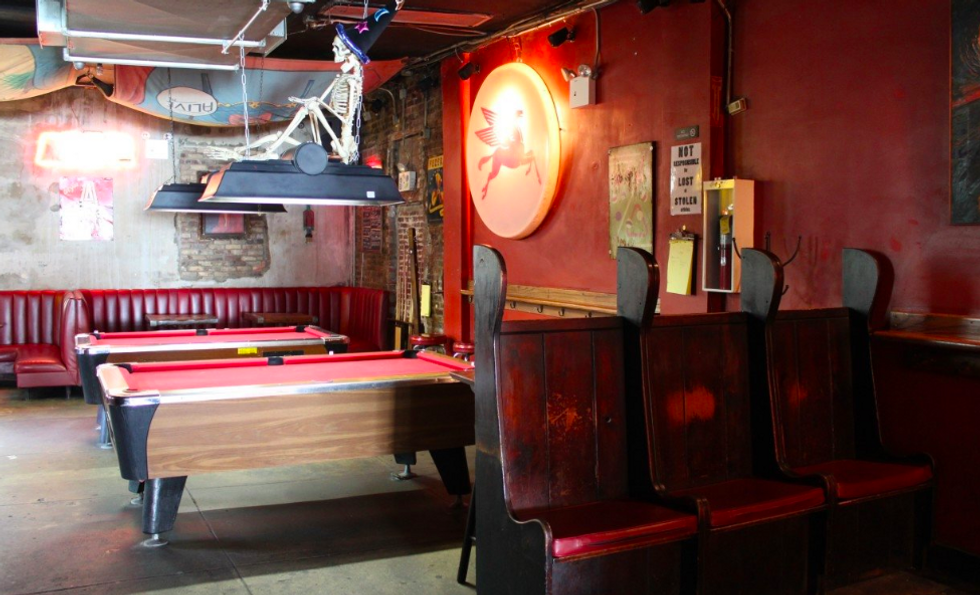 ace bar
Opening up in the 90s Ace Bar sticks to its roots in honor of the cultural past of the East Village. This no fuss bar is still popular for its cheaper prices, young clientele, and plenty of games. The bar features two pool tables, dart boards, pinball, Buck Hunter, and skee ball. All of these games and their funky dark decor makes for a very interesting bar.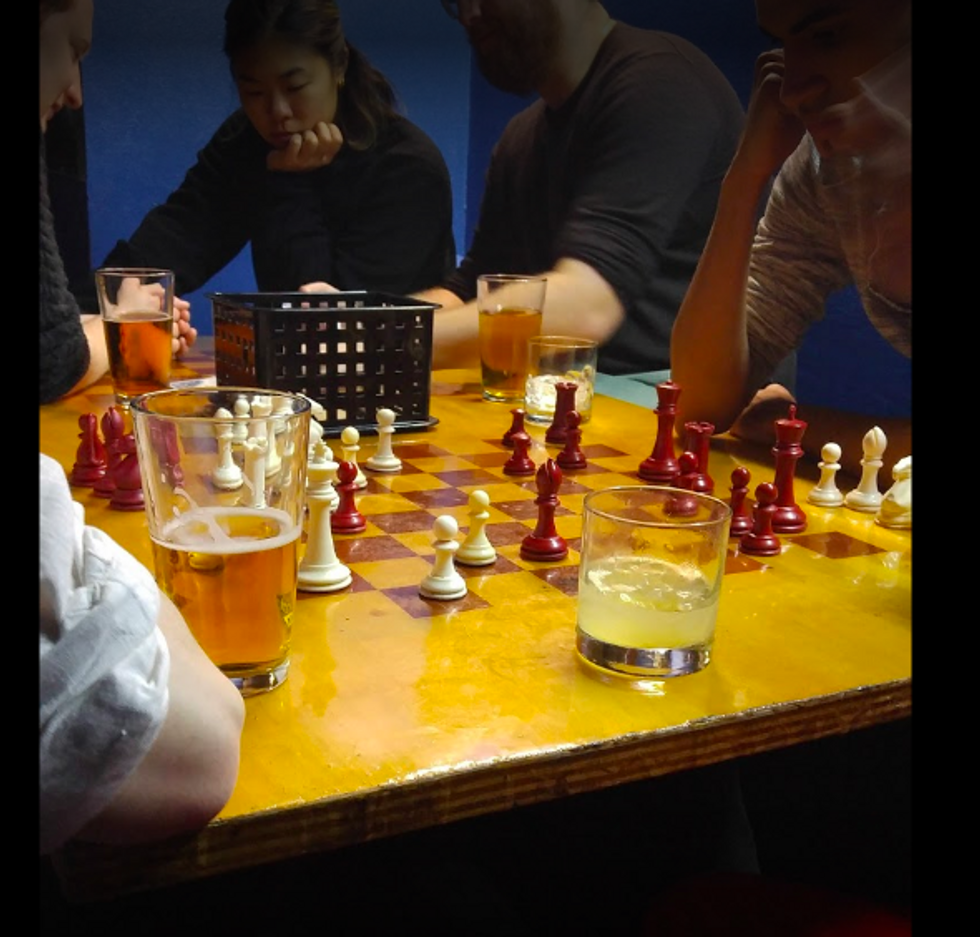 Egypt Dixon
If you're looking for board games or more physical games Fat Cat has you covered. Rows of foosball, pool, ping pong, and shuffleboard tables fill the bar while live jazz fills the air. They frequently hold tournaments if you're looking to show off your skills. Games like scrabble, backgammon, chess, and checkers are available for those who are looking for a different challenge.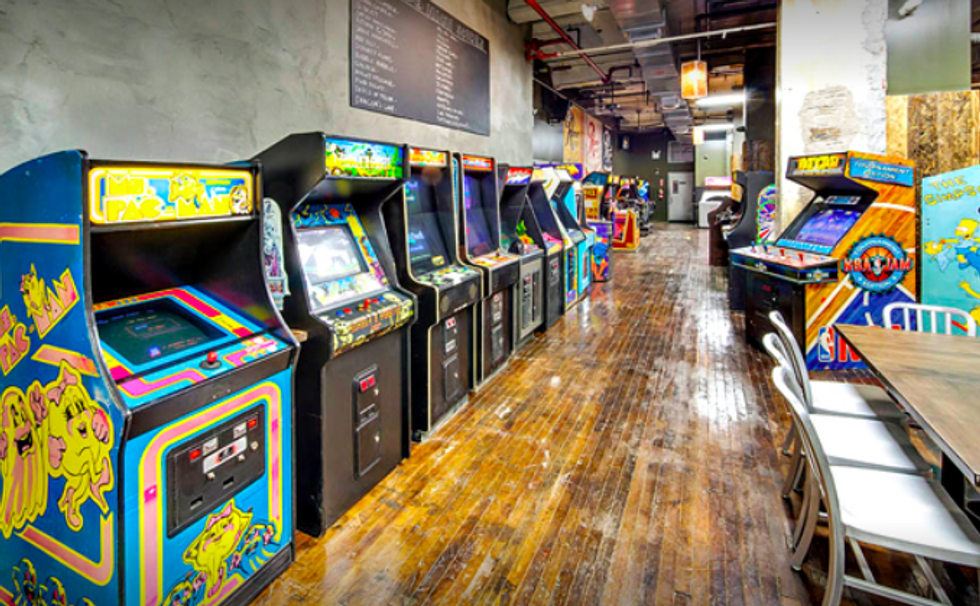 Urban Daddy
You can find Barcades along the East Coast. Each Barcade is every beer and arcade lovers dream. There are too many games to even list as the 80s themed games line the walls and fill the center of the room. You can grab a craft beer, eat some great food, and play classic games to your heart's content. Just make sure you bring quarters!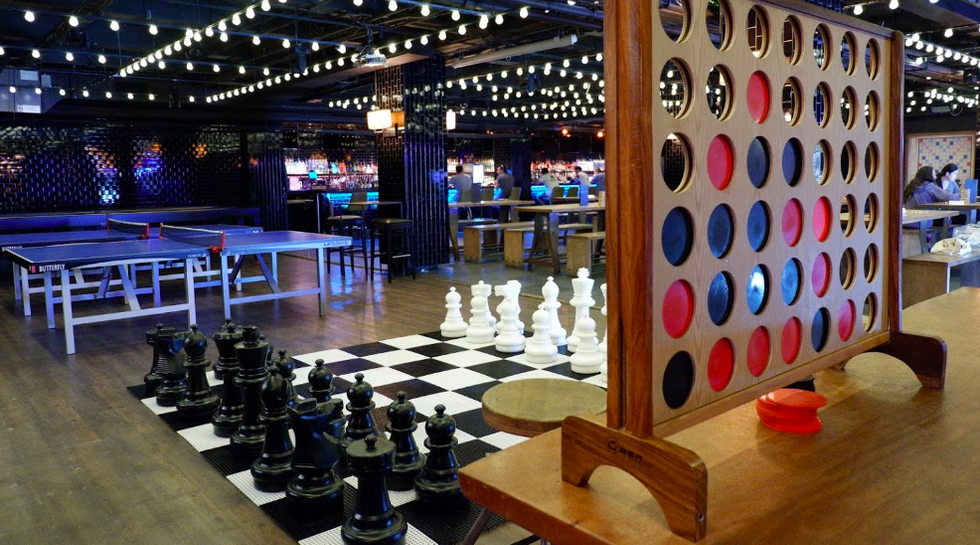 Slate Bar NYC
If half the group wants to go clubbing and the other half wants to hang out and play foosball then the Slate is for you. There is plenty of room on their large dance floor but those who aren't interested can check out the billiards tables and other games. This is a pricier place so if you've got the money go for it, but maybe it's a place for a special occasion.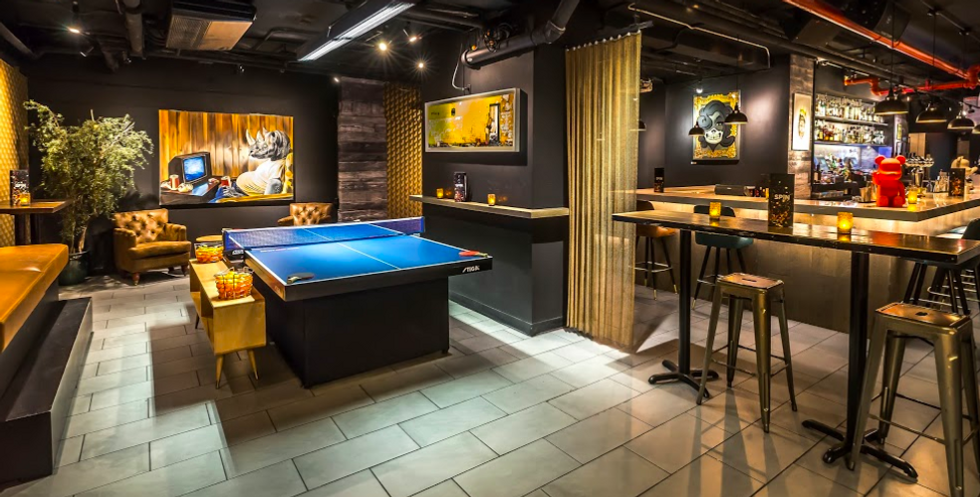 SPiN
Love ping pong but hate the idea of having to chase the ball around a bar? Then check out SPiN! You can buy balls by the bucket and play ping pong without having to bend over ball hunting. The bar has a fun chill vibe with lots of neon lights, ping pong themed decor, and lots of happy customers.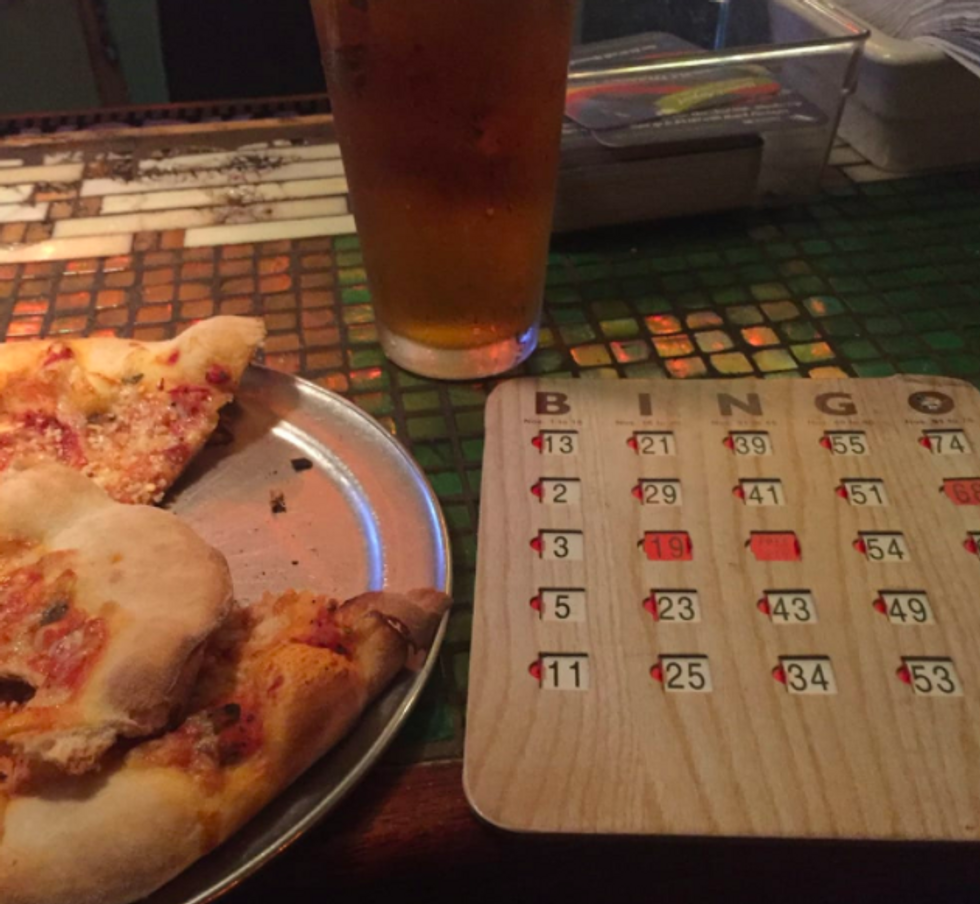 Yelp - Ingrid S
Pizza and beer are the star of the show at the Crocodile Lounge. Buy a drink… get a pizza! Check them out for great trivia nights, join the skee ball league, or try your hand at Bingo night. With plenty of activities and affordable prices this NYU students' favorite is a great place to check out.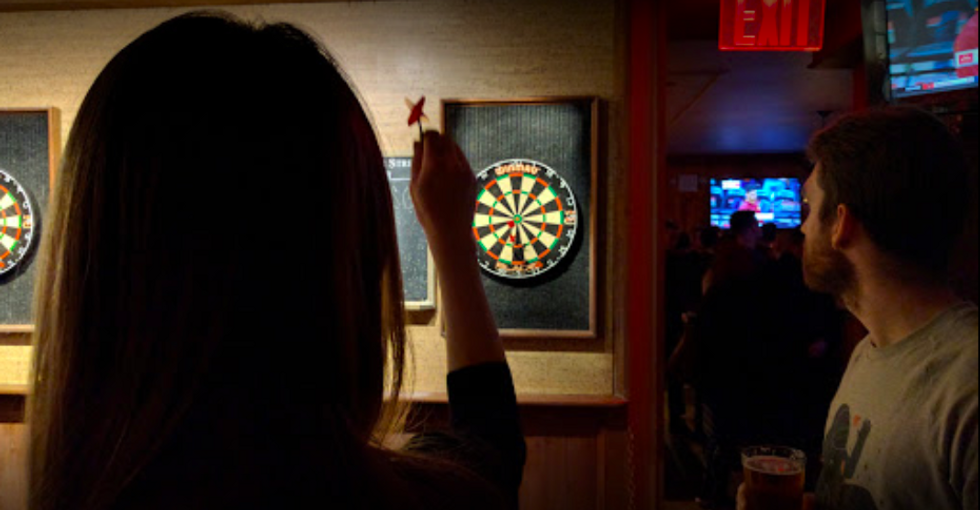 David Zhang
As a neighborhood bar it's more relaxed than a lot of other places in New York. A sports bar with a low-key vibe, lots of open tables, and plenty of pool and darts. For those looking for a simple watering hole without all the swankiness that Manhattan uses to up their drink prices, check out the Bleeker Street Bar and play a nice round of pool.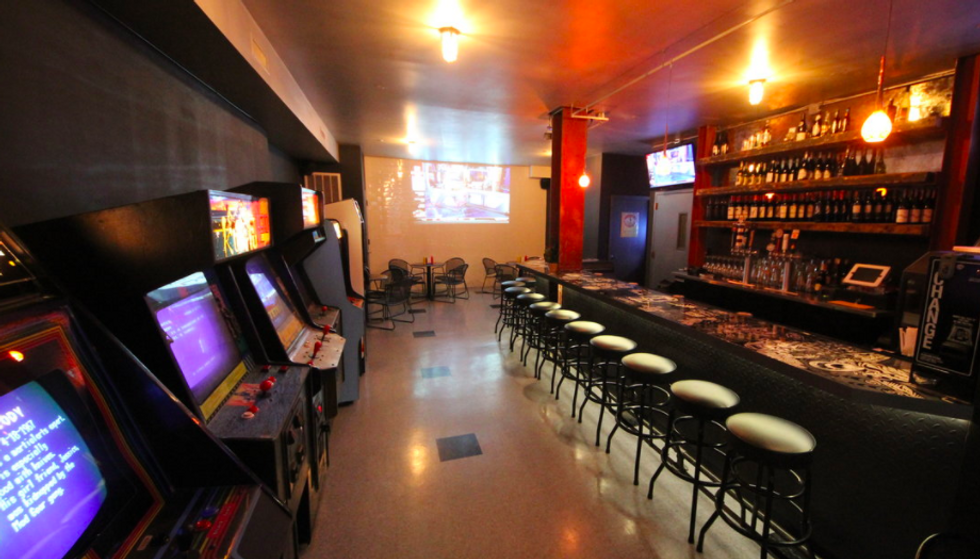 thrillest
Bring your quarters and get ready for the neon lights. Another great arcade bar, Two Bit's has a great selection of your old favorite games. The old school nostalgia combined with great beer, wine, and sake prices makes for a fun night revisiting your childhood. If this wasn't your childhood, you'll still have fun pretending it was while drinking and playing pacman.
Go check out these great bars in New York and have a blast!