Like in so many other places, the best way to understand Niçoise cuisine is to look at the special history of the city and its unique landscape.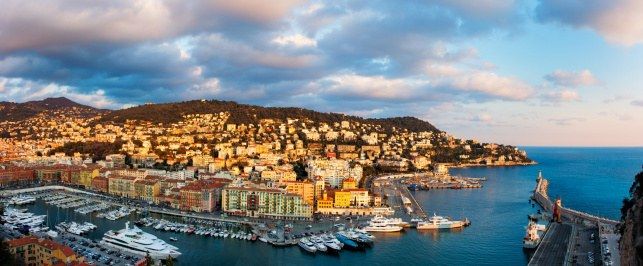 The caves alongside these pebble beaches were inhabited nearly 400,000 years ago and this region has been witness to so many great civilizations throughout the ages. For much of its history Nice was not affiliated just with France but also Italy. After the fall of Rome, Nice was taken in as part of French Provence until the 13th Century when the Italian House of Savoy took it over. This near constant shift between these two enemy nations ended just after the fall of Napoleon. With the Treaty of Turin in 1860, the King of Sardinia agreed to finally give the county over to France. Nice had grown closer to France in language and culture and the vast majority of residents were happy to join. Years later Nice became the playground of the English elite. They came to vacation, brought their great fortunes, and built up the city of Nice to what we know it as today. Torn between these past identities that have all left their mark, Nice is an ancient city whose unique history and influences are all present in this relaxed Mediterranean dream destination.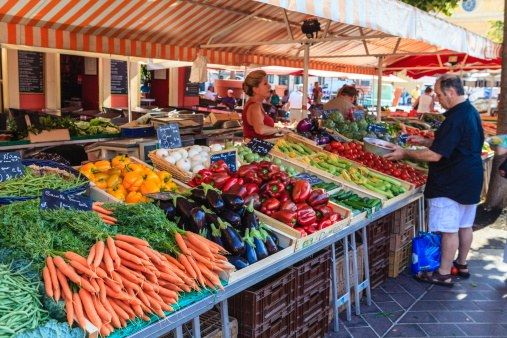 The landscape of Nice made its traditional foods unique to the area. With a mediterranean climate there were certain foods that came to make up the Niçoise cuisine. The rocky sea's edge does not allow for the pastures needed to house dairy cows and so the keystone of French culture, cheese, is slightly different here. In order to get cheese the local animals needed enough room to graze and so the solution was fairly simple. The local cheeses heavily feature goat's milk instead of cow's and are very creamy in texture. The beaches do allow for plenty of access to the ocean and the land is not wholly barren and so fresh ingredients and fresh seafood make up the majority of Niçoise cuisine. While there are some larger fish on the markets, historically the Niçoise people liked to stay a little closer to the shore. This means that small fish and shellfish are ever present on their menus. A strong connection with Italy lies in the fact that olives and olive oil are the heart of Niçoise food instead of a more typical French butter. These cook nicely with their local produce which heavily features swiss chard, lemons, garlic, aubergines, tomatoes, but is not limited to them due to their well suited growing climate. The Niçoise cuisine is not heavy but light, refreshing, and flavorful.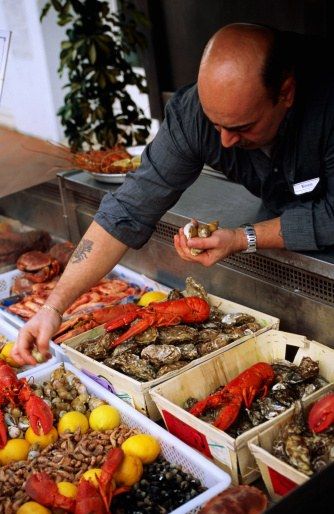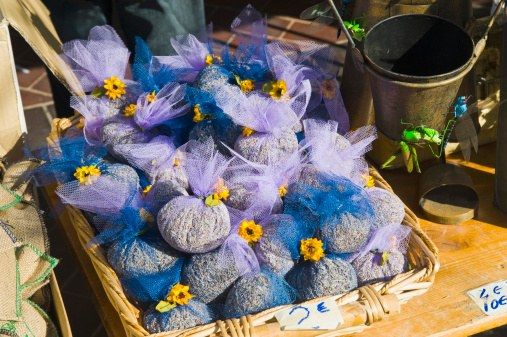 Open air markets are the preferred shopping method and baskets are frequently sold all around Nice to carry your groceries. When you feel the need to shop or to explore you can head to the Provencal markets that sell anything ranging from antiques to local crafts, go to the flea markets located in Old Nice which generally appear once a month on a Sunday, explore the farmers' markets which offer every type of food and all of the local specialities, and the breathtaking flower market which is open all day should never be missed. You can buy ingredients or full meals with the many sellers, restaurants, and bars both located inside and just outside the markets. Picnics are a favorite and you'll never be eating alone in the many parks or along the beach. Consider buying Herbs de Provence from the many herb sellers and take time to smell the locally sourced lavender products.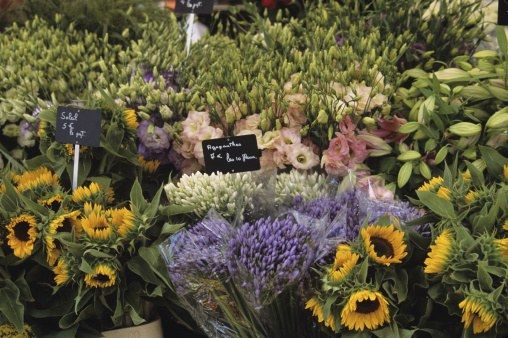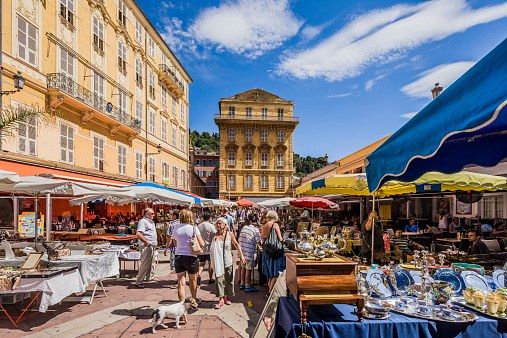 The Local Specialties
Don't miss out on the food that is special to Nice. There is a perfect fusion between French and Mediterranean cuisine that is hard to find anywhere else.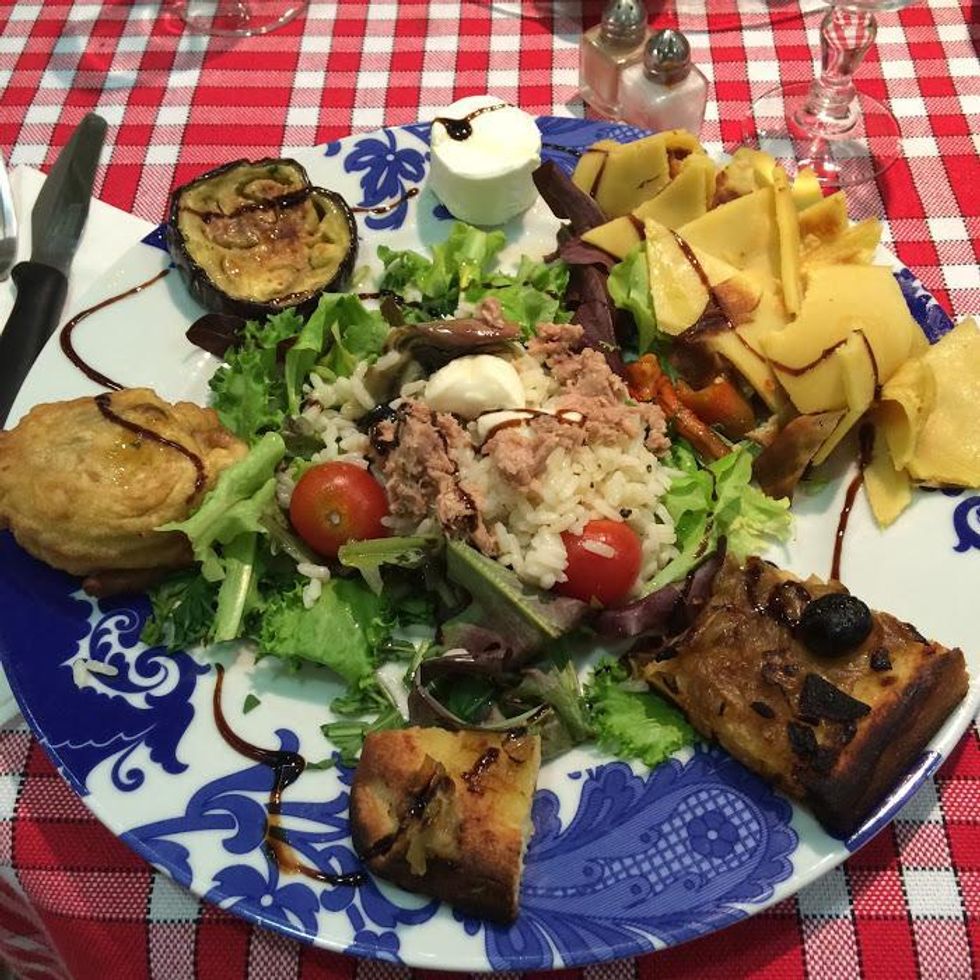 Salade Niçoise
The classic and world renowned speciality! The basic salad is made up with a mesclun salad mix base with a dijon vinaigrette and can feature additions like tomatoes, anchovies, tuna, radish, onions, hard boiled eggs, and many other additions.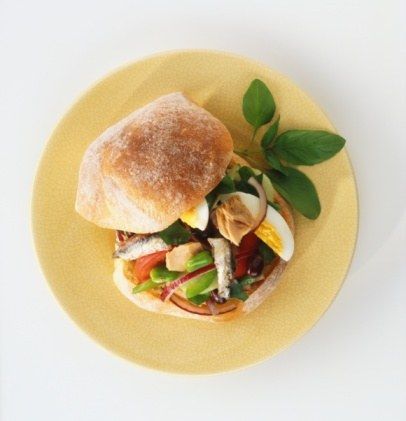 Pan Bagat
A portable salade Niçoise, most everything you'd find in the salad put in between two pieces of bread to make a delicious on the go sandwich.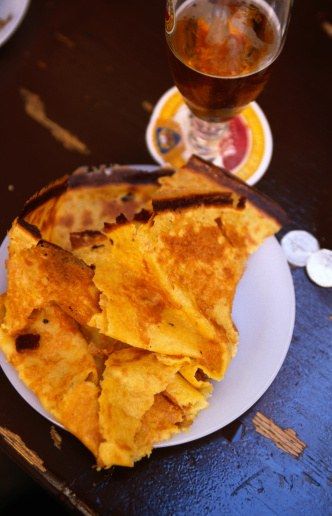 Socca

A hearty and savory pancake made out of chickpea flour. Crispy on the outside and soft on the inside it is the quintessential street food. It can be enjoyed on its own or enjoyed as a side.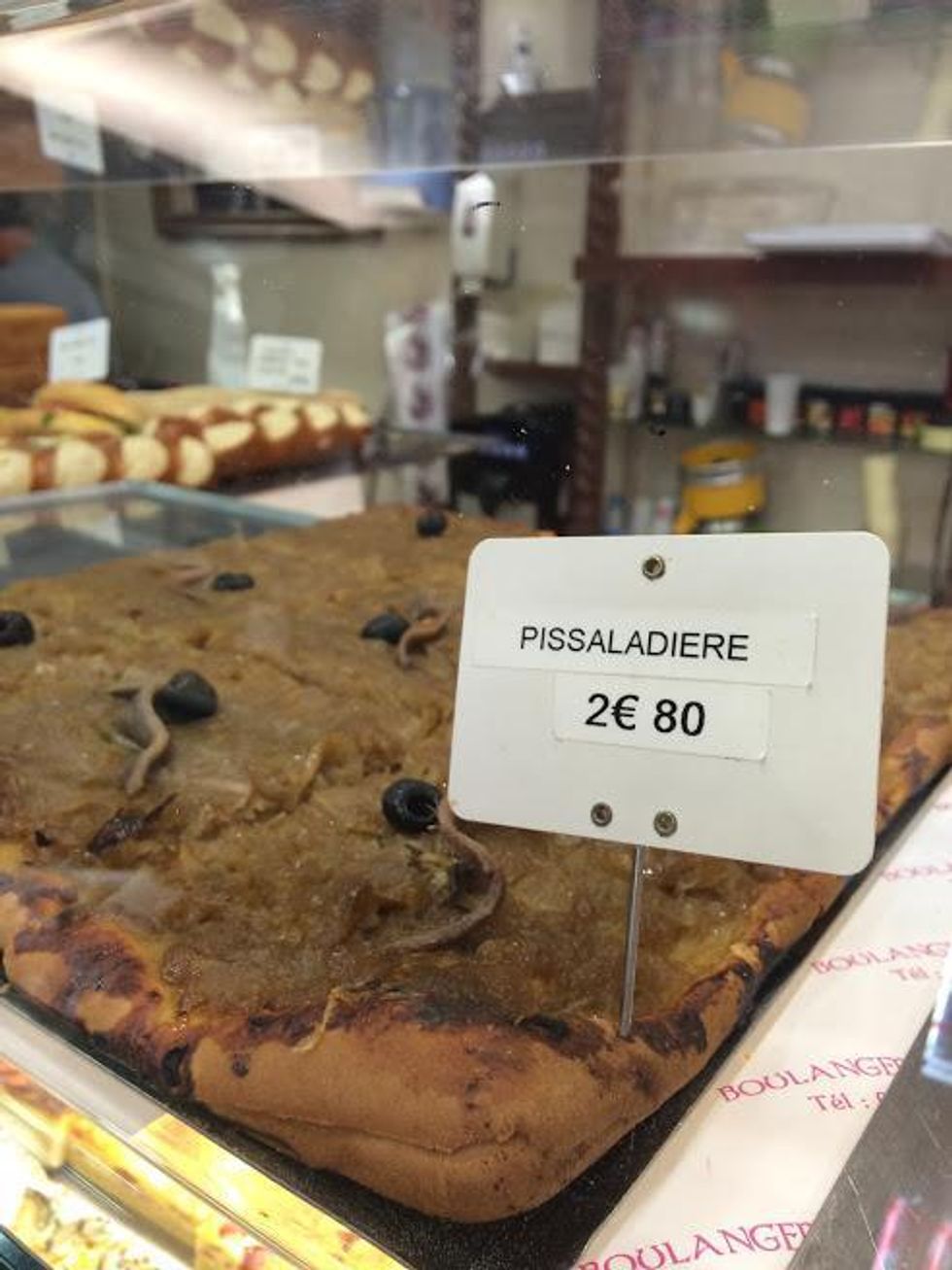 Pissaladière
A kind of onion tart not dissimilar from pizza that can be topped with olives and anchovies. It is salty, flavorful, and a little tart and shows the flawless merging of French and Italian influences. It is common all over Nice and can be bought very cheaply.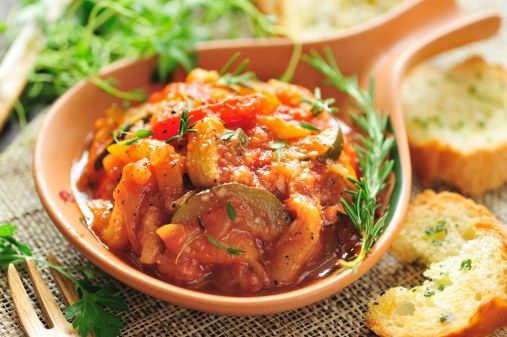 Ratatouille

Before it was made famous, Ratatouille originated in Provence and Nice. The mixture of eggplants, tomatoes, zucchini, and herbs is a popular side dish.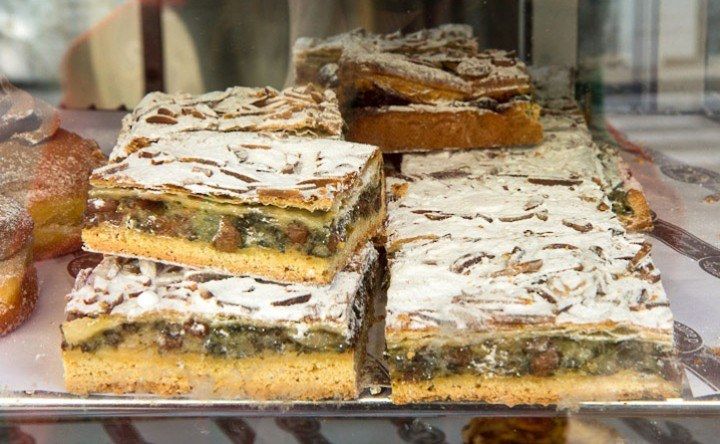 Tourte de Blettes
This dish is very specific to Nice, can be bought at every bakery incredibly cheap, and should not be missed. Similar to Baklava but instead of a honey sweet base there is swiss chard and pine nuts. Swiss chard grows in abundance in Nice and this dessert is a surprisingly delicious way to eat your vegetables. Recipes were passed down for generations and has resulted in a not well known and yet truly delicious dessert.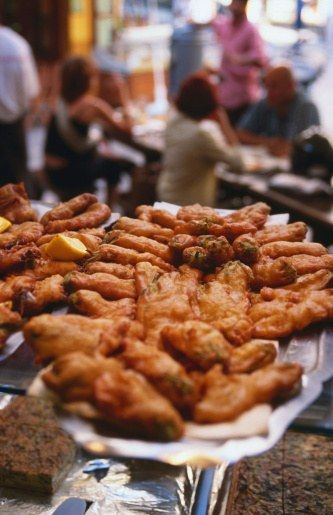 Beignets de fleurs de courgettes
The light yellow flowers of courgettes (zucchini) are fried in batter to make fritters.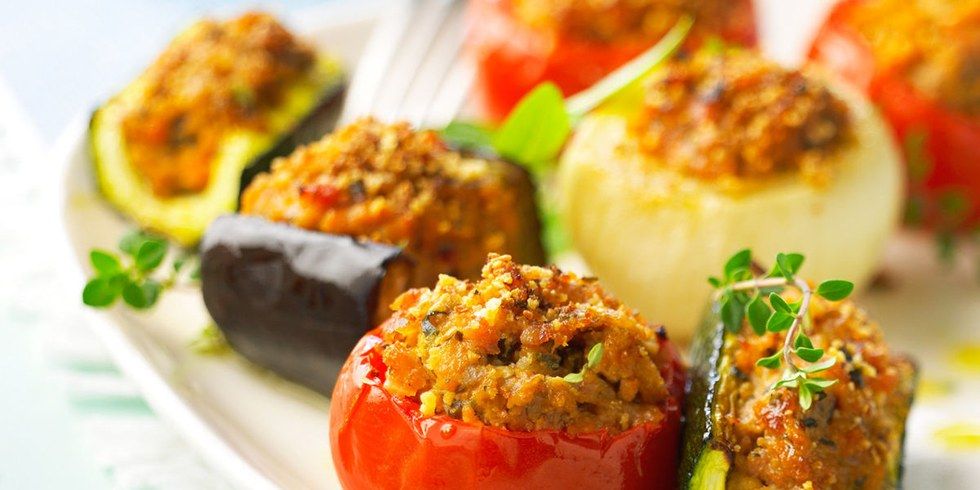 Les Petits Farcis
The "little stuffed ones" are a dish of baked vegetables such as peppers, tomatoes, courgettes (zucchinis) and their yellow flowers, and onions that are stuffed with breadcrumbs, meat, and vegetables. The stuffed vegetables can be an appetizer, meal, or side dish and come in a lot of varieties.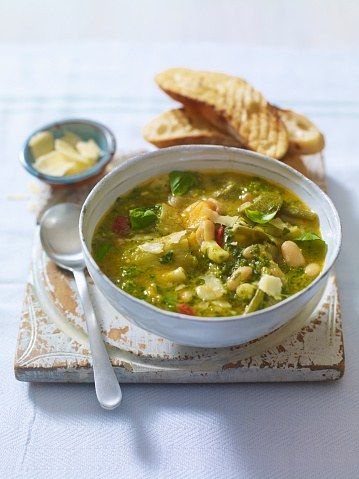 Soupe au Pistou
A cold soup heavily influenced by Italian pesto this is a bean stew made up with basil, garlic, and olive oil. All it's missing is pine nuts to be real pesto but it is also very similar to minestrone soup with the common addition of vegetables.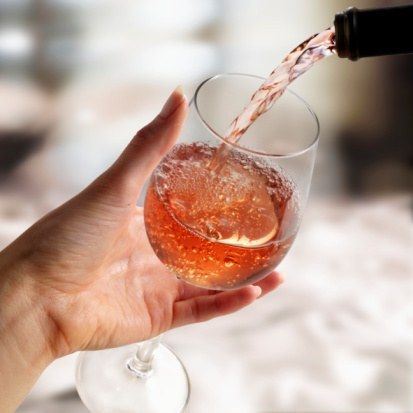 Rosé
Rosé wine is everywhere in Nice and can in fact be cheaper than water, I've tested the theory. The accompaniment to Niçoise cuisine it is the perfect partner to the lighter Provencal cuisine.