When travelling to a famous international destination, we tend to have high expectations. Breathtaking views! Great food! Cultural exchanges with friendly locals! But too many times, our lofty aspirations are met with the harsh reality of dirty, overcrowded streets and pricey hotels. Local flavor? It's nearly impossible to find in many of the world's most touristy destinations. That's why we've created Journi Guides.
Journi Guides tell you where to beat the crowds, experience something authentic, and get the best 'gram of your life.
Check out this week's Journi Guide below to get our top recommendation of places you might not have heard of, but definitely should get to know.
It's that time of year again when the heat is so unbearable in NYC you need a beach escape. Instead of heading to Long Island's south fork where you'll find burgeoning crowds bringing the city's noise and non stop parties with them to the Hamptons, try the quieter and more laid-back North Fork instead. You'll be greeted by picturesque farms, wineries that rival Napa Valley, quiet beaches, and some of the best farm to table restaurants on the coast.
The North Fork of Long Island has been attracting visitors for years, and for good reason. It's calmer and more affordable than Montauk or the Hamptons. And if you do want to get the South Fork, it's just a ferry ride away. Here's a guide to help you spend an idyllic long weekend while it's still known as the quieter fork.
Greenport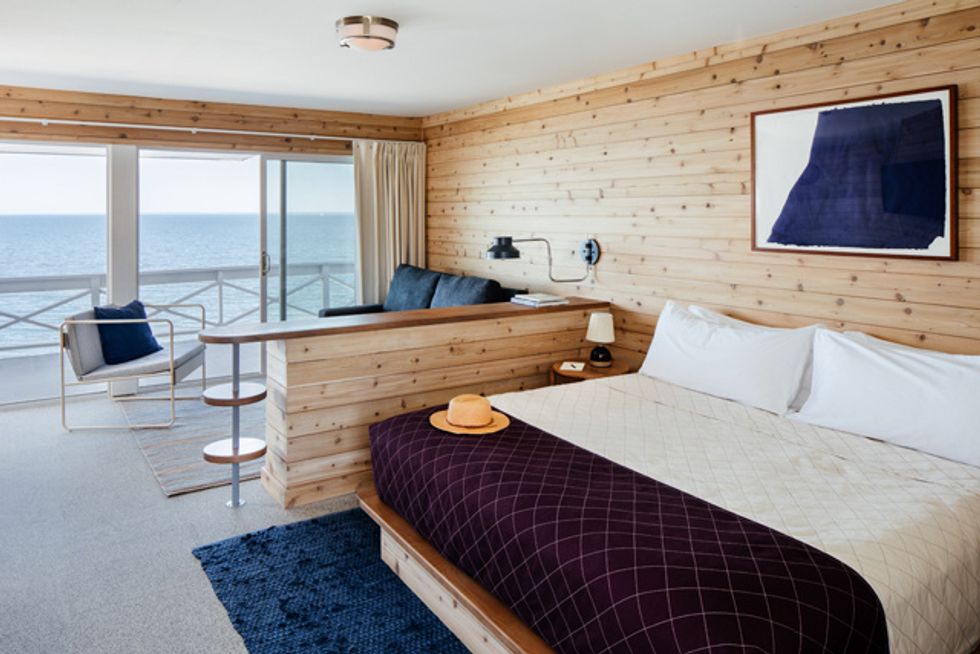 Beachside room at the Sound ViewThe Sound View
Greenport is the unofficial capital of the North Fork of Long Island. It's a 19th century whaling village that's now full of charming local shops, family run vineyards, and fresh seafood restaurants. You can also catch the North Ferry ride from Greenport to get to Shelter Island in under 10 minutes.
Stay at The Sound View in Greenpoint. This newly renovated hotel has classic, modernist style guest rooms with incredible beachside views. You can lounge at the outdoor pool, sign up for a pick-your-own farm outing, take a painting class on the beach, enjoy the sunset while dining at The Haylard restaurant, and listen to live music at the piano bar. This beachside retreat has so much to offer you might not want to venture too far out.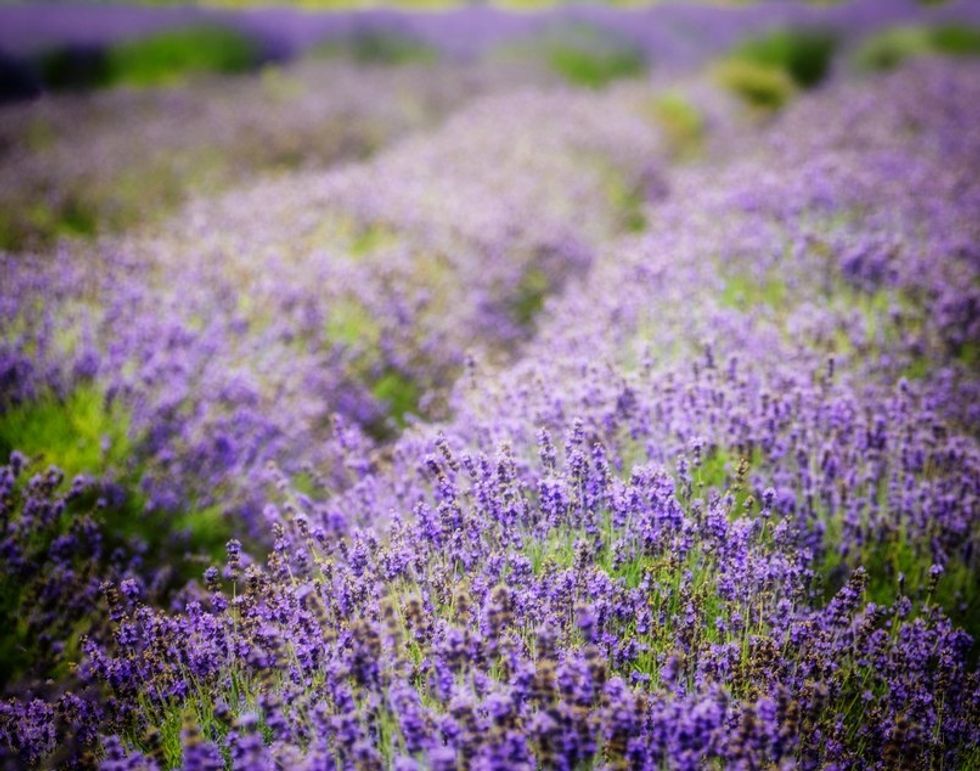 Lavender fields in bloom at Lavender by the Bay FarmGetty Images
For some of the best coffee in Greenport stop at Aldos and then rent a bike from Dan's bike shop, he'll even deliver your rented bike right to your door. Bike to the lavender fields at Lavender by the Bay Farm and spend the day exploring. This family owned lavender farm is one of the top 6 most beautiful lavender farms to visit in America. It's stunning in the summertime when the fields are in full bloom.
Orient Point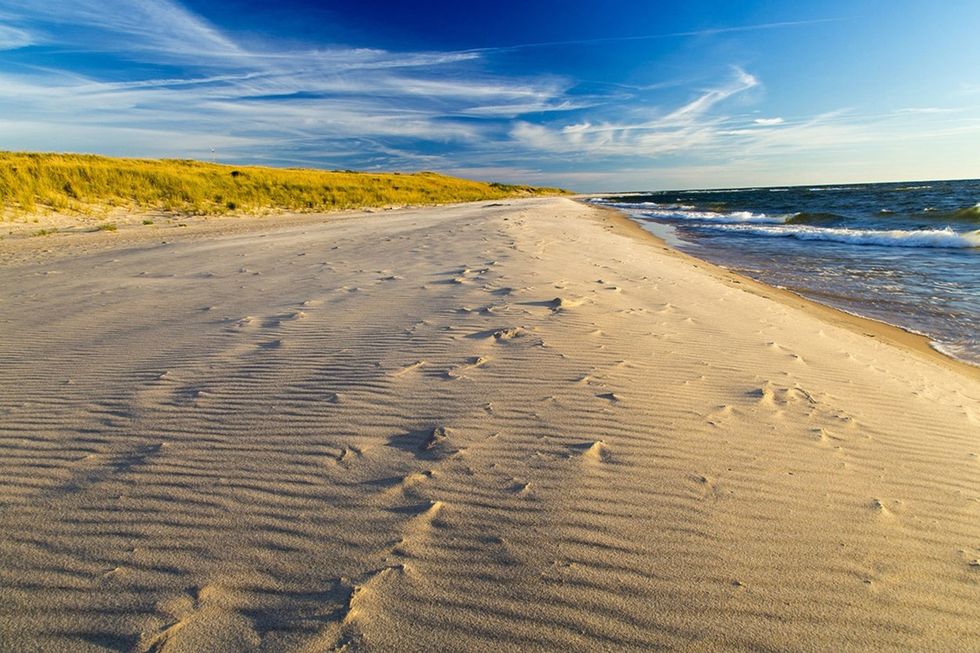 Orient Beach State ParkGetty Images
Next bike up Route 25 from Greenport through East Marion, stopping at Sep's Farm Stand to pick up a farm fresh sandwich or salad. Continue on to Orient beach state park, where you'll find beautiful beaches colliding with maritime forests. Spend the rest of the day lounging on the beach or hiking one of the beautiful nature trails.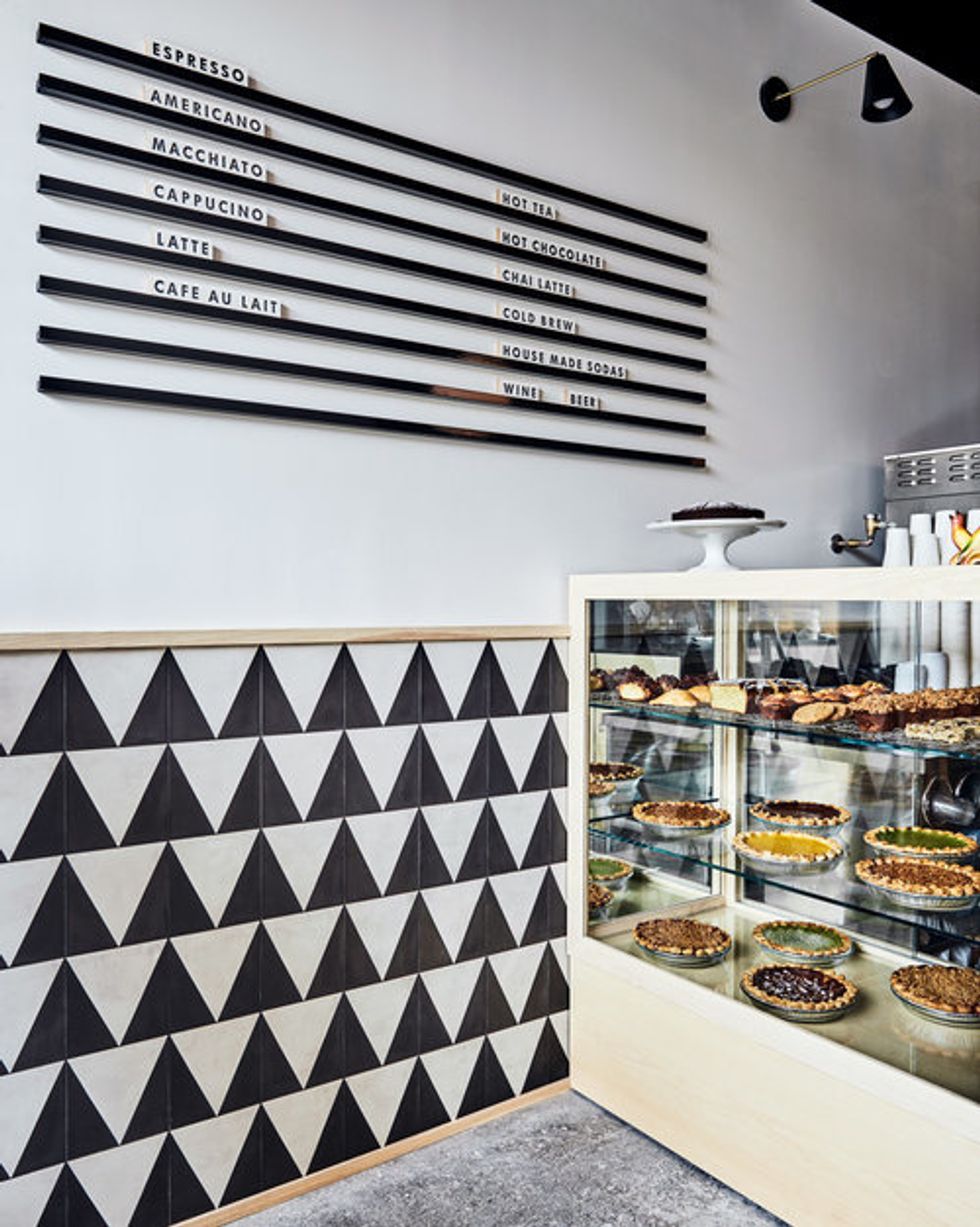 Four & Twenty Blackbirds BakeryFour & Twenty Blackbirds
When in Orient Point make sure to stop at Four & Twenty Blackbirds. This pie bakery earned the Elsen sisters the title of "Artisans of the Year" in 2011 by Time Out Magazine. Grab a slice of their savory pie for dinner and a sweet piece for later before biking back to Greenport.
Shelter Island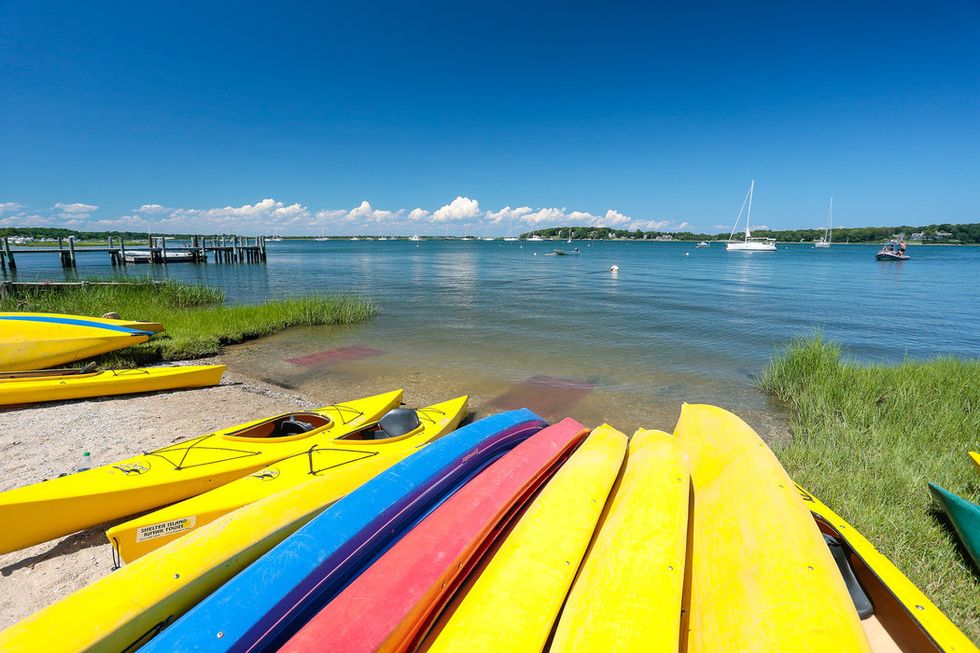 Shelter Island BeachThe New York Times
Nestled between the North and South Forks is a historical island community with miles of beautiful beaches. Before leaving the North Fork make sure you check out Shelter Island, home to both sprawling waterfront mansions and cozy beach shacks. It's just a quick 8 minute ferry ride from Greenport.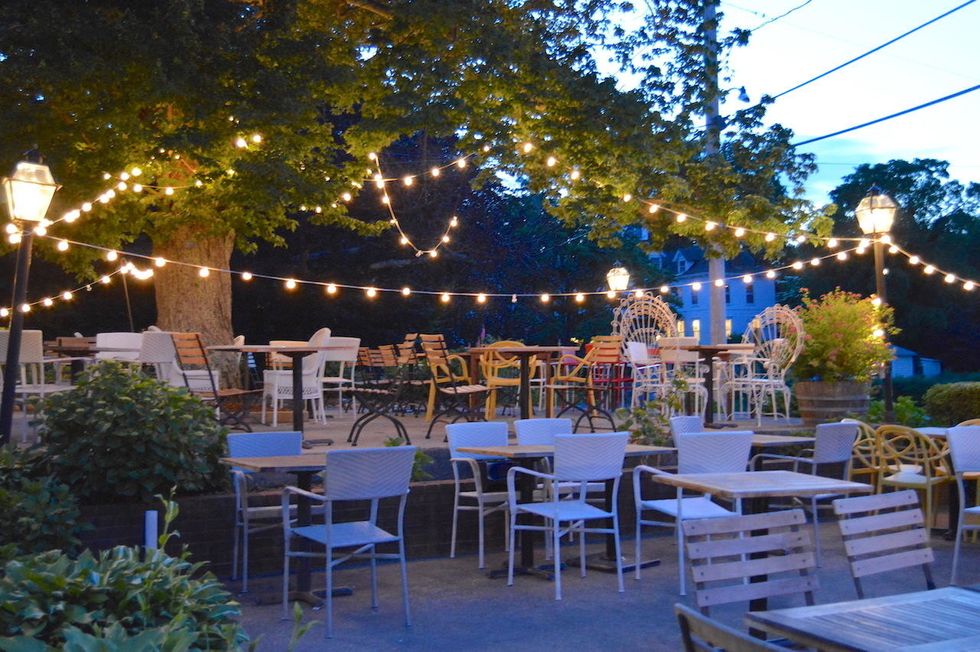 Red Maple Restaurant at The Chequit HotelEast End Taste
For a charming and affordable room on Shelter Island stay at The Azeala House Bed and Breakfast. Grab your coffee and a gourmet lunch at Marie Eiffel Market where you can bask in the seaside views while eating on the dock. Stroll through Shelter Island Heights to see some of the most beautiful streets on the island and then hit Wades Beach. For dinner and live music head to The Red Maple restaurant at The Chequit Hotel.
No need to join the crowds in the Hamptons this summer. The North Fork of Long Island has all the beachside beauty, farm to table restaurants, wineries and outdoor activities you need. Head to Greenpoint, Orient, and Shelter Island for a rejuvenating beach retreat.
Looking for more travel guides? Skip Santa Barbara and Heat to San Luis Obispo.