Bread is the universal element that binds all cultures. Whether flat, round, crunchy, soft, or (gasp!) sliced, bread is both the simplest and most complex of all gustatory pleasures. To make a sublime loaf requires a lifelong carb dedication, a nuanced technique, and a lot of patience. At Maison Kayser, it's kind of their thing.

Walking the streets of New York City can sometimes be lonely, and that's why places that specialize in desserts you can eat alone do so well. I'm always on the hunt for these kinds of places, because of my insatiable sweet tooth that is resistant to all things vaguely touched by the coldness of mass-production. And because I am instantly pulled towards all things French, I cannot resist an authentic memento of Paris.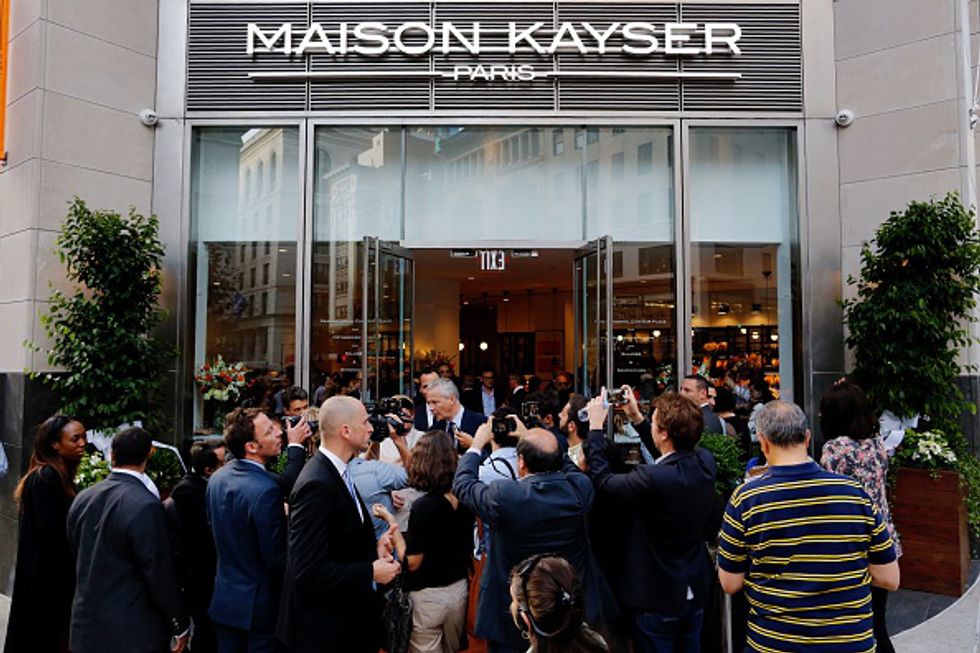 EDUARDO MUNOZ ALVAREZ / Contributor
I was walking downtown from Grand Central and glanced lovingly at the Maison Kayser by the New York Public Library. But after guiltily considering an unsolicited dessert stop pre-9am, I decided it was best to wait until Friday at least. Walking further downtown, I saw another Maison Kayser on 36th street. This was a sign. I just had to go in.
I was overwhelmed by the sweetness of viennoiseries perched adorably behind display cases, big loaves of bread lining the walls. This was Paris.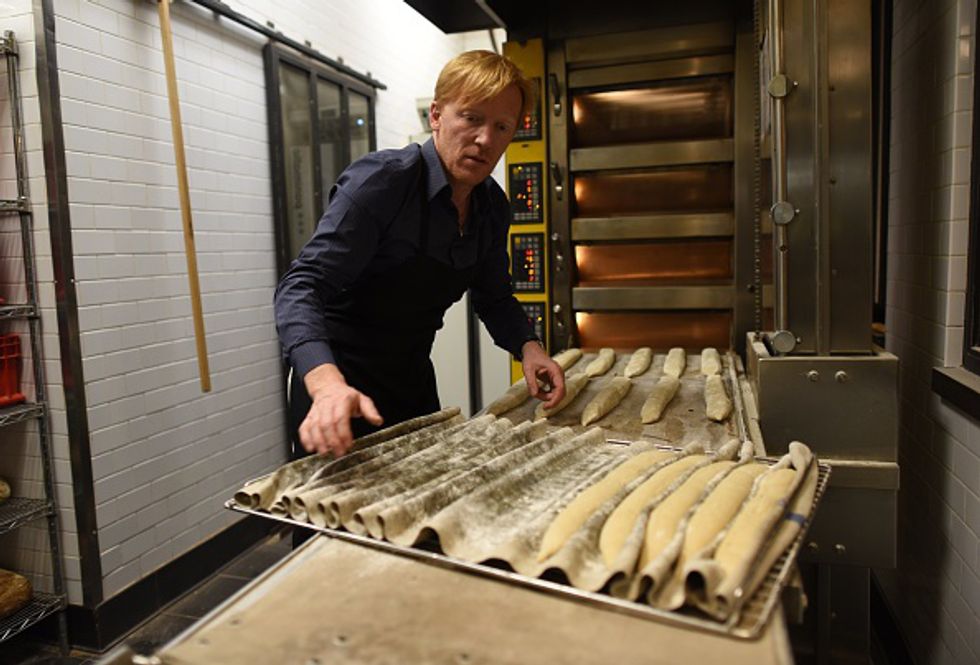 TIMOTHY A. CLARY / Staff
Éric Kayser is the namesake behind his now over 100 boulangeries in 20 different countries, that started as a single Parisian shop in 1996. His early start as a baking apprentice and subsequent training at the INBP earned him his stripes as a true artisan in breadmaking.
But it wasn't just breadmaking that Kayser excelled at. Maison Kayser is a full café, too. You can get delightful French-inspired sandwiches, salads, bowls and gazpachos alongside cold pressed juices (the pineapple-mint is the epitome of refreshing!). But the stars of this show are the viennoiseries: everything from crisp, sweet palmiers to decadent chocolate-almond croissants. Who could ask for anything more perfect?