Feel like you missed out on the thrill of experiencing Alien in a crowded theater in 1979? Or do you wish you'd shrunk in horror with dozens of other people at Jack Nicholson hacking through the bathroom door with an axe? While you can't feel the same shock as a packed house hearing Vader's "I am your father" line, you can still appreciate the majesty of the epic 2001 or rediscover the drama of Dog Day Afternoon in some of the best classic film venues in New York City.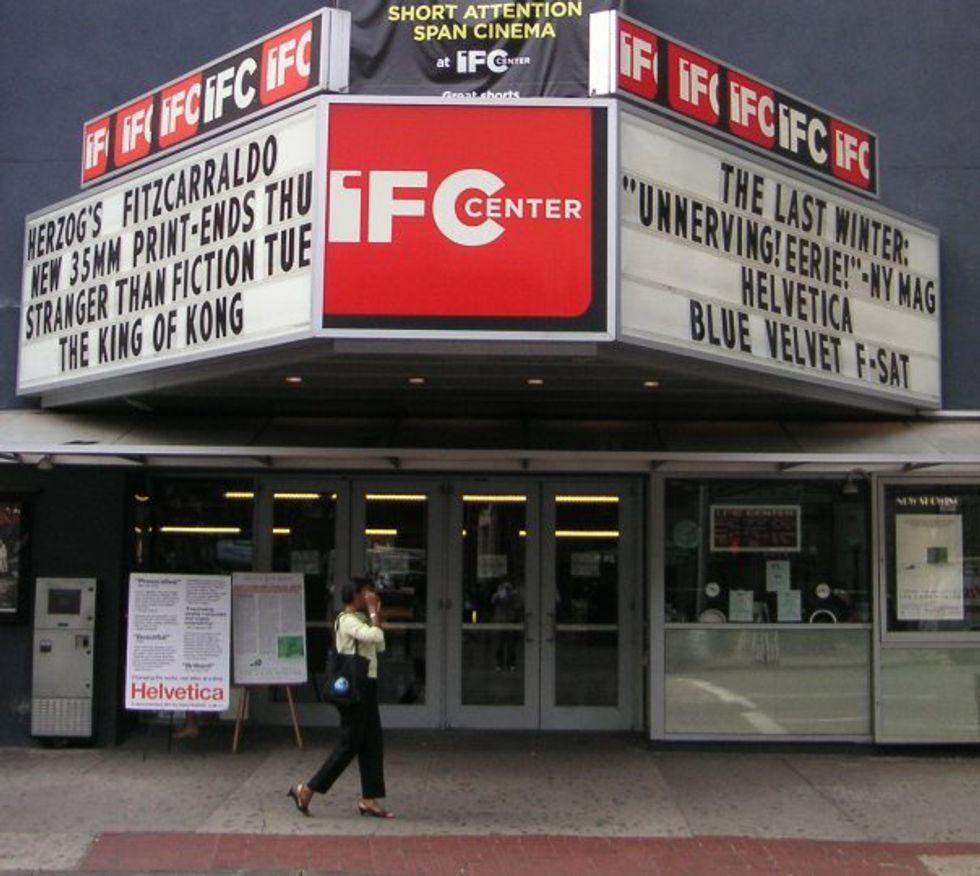 Facebook
IFC Center

IFC plays everything from Hitchcock to Scorsese, from Kubrick to Fight Club. It should probably be first on your list if the night calls for a movie with either "classic" or "cult" in its description. November's schedule includes Jaws, Mad Max: Fury Road (already a classic), Jurassic Park, The Terminator and Pulp Fiction. That's quite a list for one month at one theater. Some of these are part of its "Waverly Midnights: The Future is Female" series, the full schedule of which is definitely worth seeing.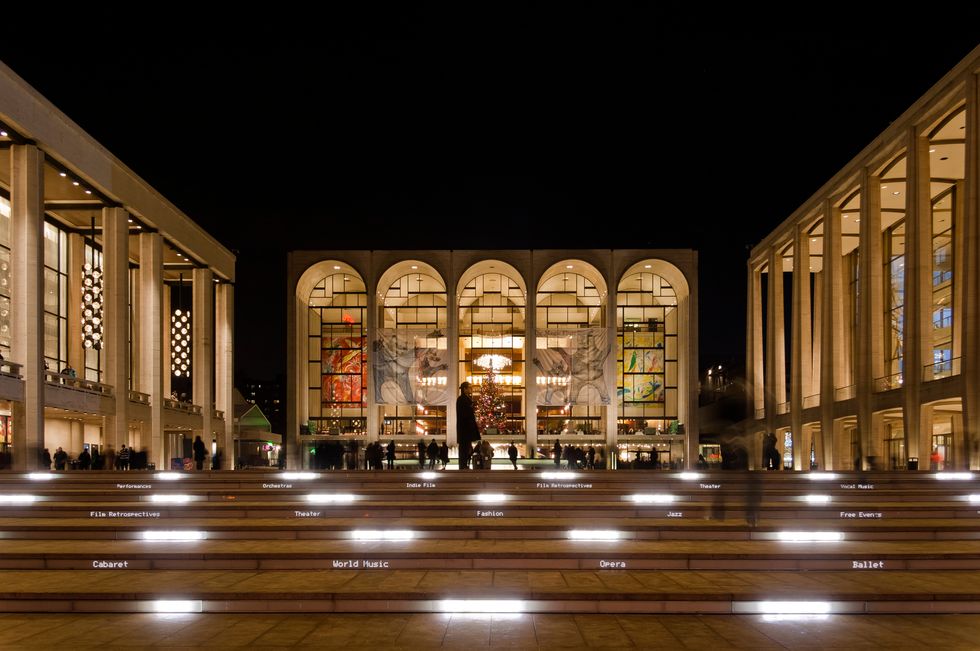 Wikimedia Commons
Film Society of Lincoln Center

For a more academic schedule of screenings, the Film Society of Lincoln Center hosts retrospectives and series that explore cinematic themes, directors, composers and more. Its Walter Reade Theater frequently shows classics alongside new releases from groundbreaking, independent and foreign filmmakers. The November schedule includes "The Lost Years of German Cinema: 1949–1963," a series highlighting post-WWII Germany's attempt to redefine its film culture. Expect screenings of Fritz Lang and other famous directors, as well as little-known works put in their proper context.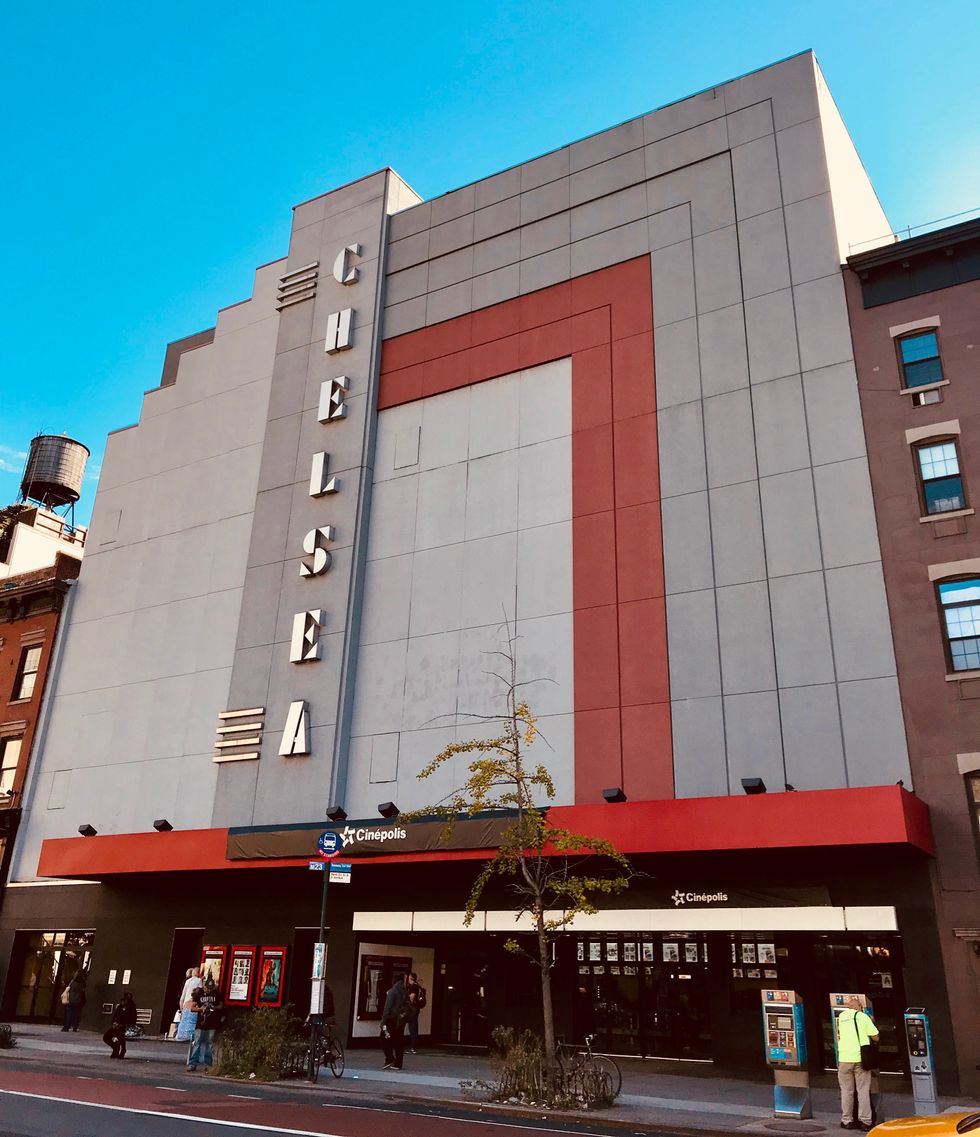 Cinépolis Chelsea
I went to the Cinépolis Chelsea on a Tuesday night to see a special screening of Stanley Kubrick's The Shining. The theater was showing all of the newest releases but still had a screen reserved for the horror classic. You'll find all of the expected snacks and refreshments, nicely-lit, red-carpeted hallways and a large lobby area. More importantly, you'll find a comfortable theater with wide, leather seats, optional arm rests (so you can decide whether the person next to you is allowed to hide in your shoulder or not) and plenty of leg room. The screen is high enough that there's no worry about being blocked by a person in the seat in front of you. It's as if you really are out to see a normal movie on a normal night, except that the one queued up for the screen didn't come with three teaser trailers and a Rotten Tomatoes score.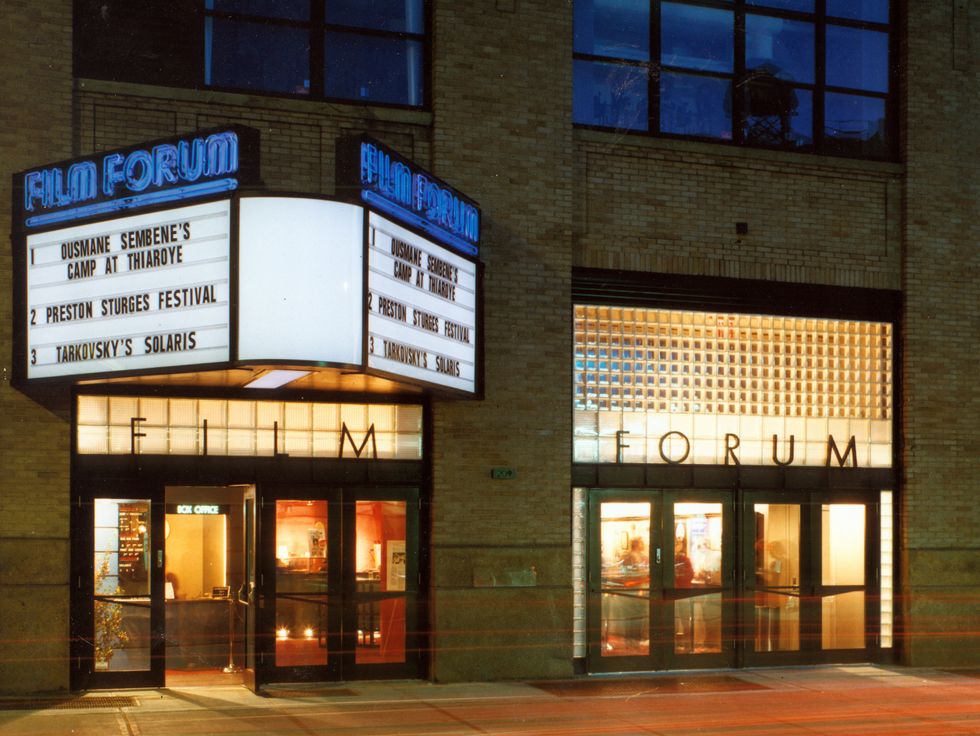 Wikimedia Commons
Film Forum
Houston Street's Film Forum remains one of the city's best venues to catch a classic film on the big screen. The nonprofit theater is open 365 days a year and plays everything from Night of the Living Dead to The Passion of Joan of Arc to The Crime of Monsieur Lange, and that's just in the next few months. The theater also holds lots of events, including films with live piano accompaniment and Q&As with directors. For members (membership starts at $75/year), tickets are half-price and the membership fees are partially tax-deductible. Houston Street is a great place for a pre- or post-movie meal, too.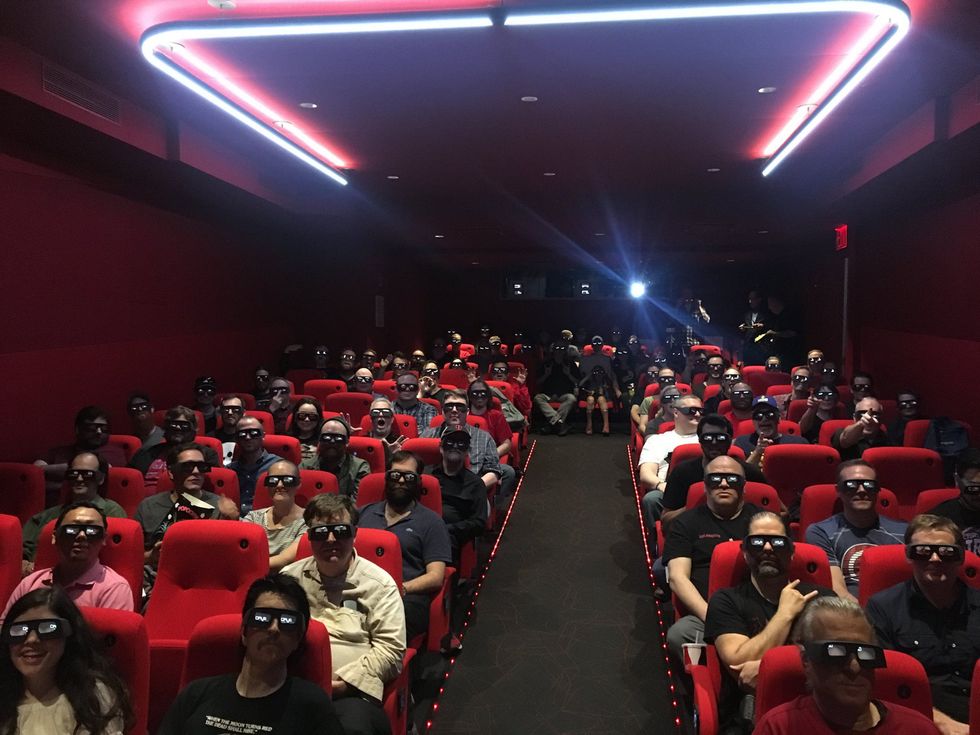 Quad Cinema
The beautiful, newly-renovated and reopened Quad Cinema on West 13th Street is a futuristic place to watch the best classic films. Walk into a seemingly Kubrick-inspired theater to watch his classics on the big screen. Enjoy the comfortable, wide seats and the LED-lit walkways. The theater's cafe next door serves snacks and alcohol, as well. Along with individual screenings, the Quad features frequent series, including one this month that's dedicated to the world's favorite comedy troupe: "The Ministry of Silly Films: Monty Python and Beyond." Other programs include "First Encounters," where filmmakers, actors and others finally watch the film they've always wanted to, and "Two For Tuesday," the theater's weekly double feature.
Need more classic films in New York City?
Check out Landmark Sunshine Cinema and the Museum of Modern Art. For even more, jump on the subway and head to BAM in Brooklyn or the Museum of the Moving Image in Queens.
Share you favorite classic film experiences in the comments.