When love is in the air and hunger pangs are in your stomach, the best thing to do is to take your special someone for a meal in NYC that they won't soon forget. From appetizers to desserts, aperitifs to after-dinner drinks, these NYC-based dining establishments are extra-special and ever so perfect for a date night that proves how much you care.
Pour the wine, take your first bite, and fall in love… with both the food and your romantic partner at one of these ten romantic NYC restaurants. Bon appetit!
One if by Land Two if By Sea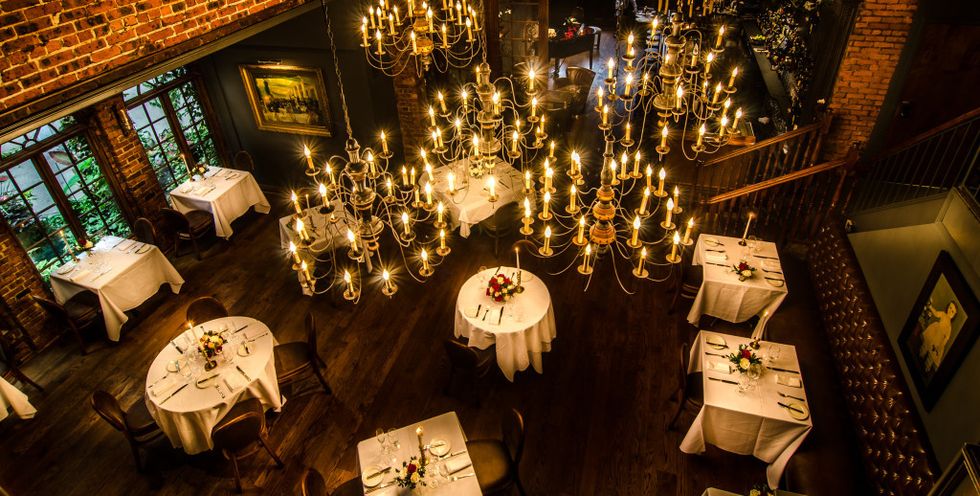 Via oneifbyland.com
Voted the #5 most romantic restaurant in the world by Architectural Digest, One if by Land Two if By Sea is a lovers' dining destination. Go all out with the chef's seven-course tasting menu complete with wine pairings for a meal that will astound you in an upscale setting that is absolutely astounding.
17 Barrow St. b/t 7th Ave. & W. 4th St., New York, NY
(212) 255-8649
Asiate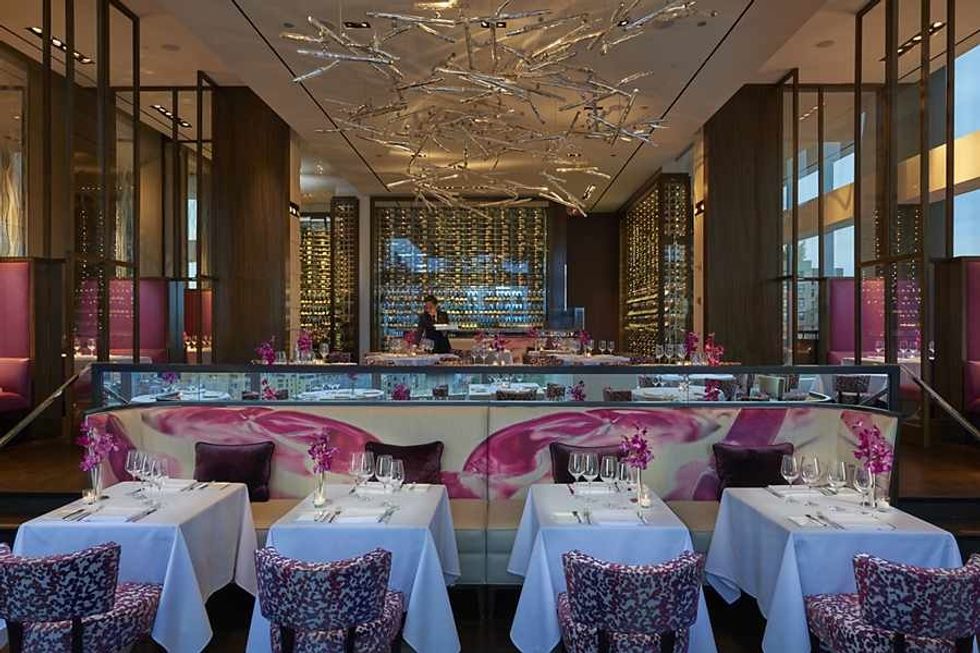 Via mandarinoriental.com
Located inside the impressive Mandarin Oriental hotel, Asiateserves up Asian-New American food in a fancy setting, perfect for romance that blossoms bite by bite. The restaurant's modern style is reflected in the décor as well as the delectable cuisine, with a tasting menu that excites every taste bud.
80 Columbus Circle, New York, NY
(212) 805-8881
https://www.mandarinoriental.com/new-york/manhattan/fine-dining/restaurants/american-cuisine/asiate
Le Bernardin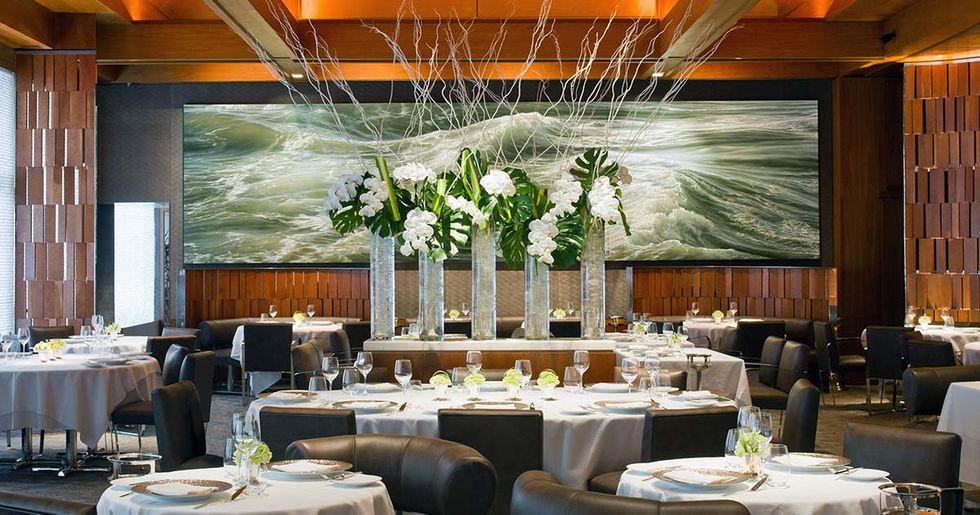 Via le-bernardin.com
French fare featuring sumptuous seafood is what makes Le Bernardina standout among NYC's romantic restaurants. Impressing diners since the '80s, this award-winning spot is all about high-class and culinary perfection on every plate. Their 4-course prix-fixe will be a milestone meal.
155 W 51st St., New York, NY
(212) 554-1515
Daniel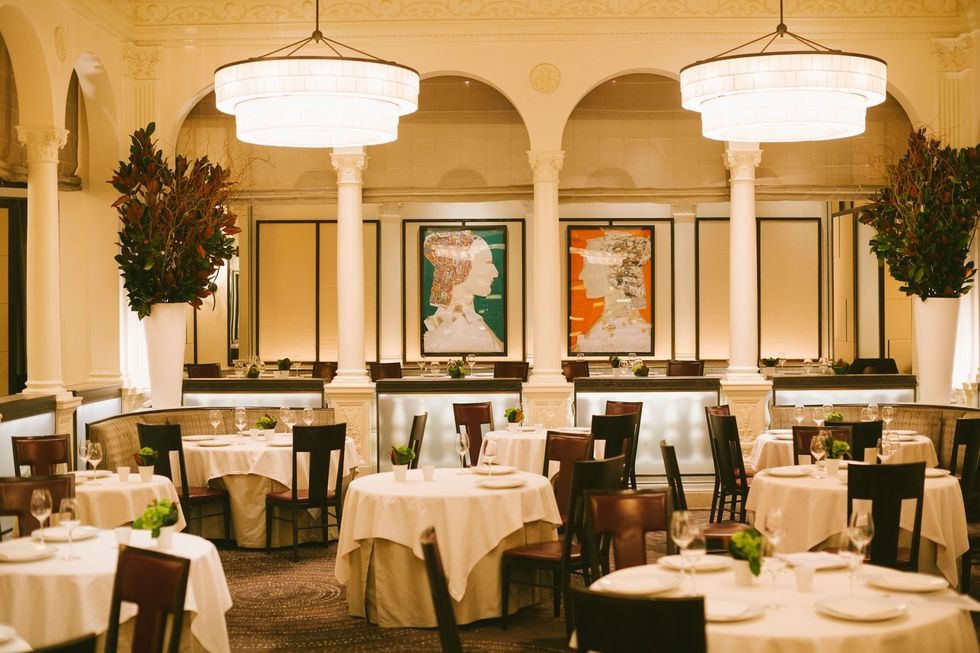 Via theinfatuation.com
Elegance meets excellence at Daniel Boulud's flagship NYC restaurant Daniel, best suited for romance. An impressive wine selection, a drop-dead gorgeous interior, and incomparable food makes this East Side spot one to cherish. Wintertime is all about truffles at Daniel, so savor every morsel.
60 E 65th St., New York, NY
(212) 288-0033
Gramercy Tavern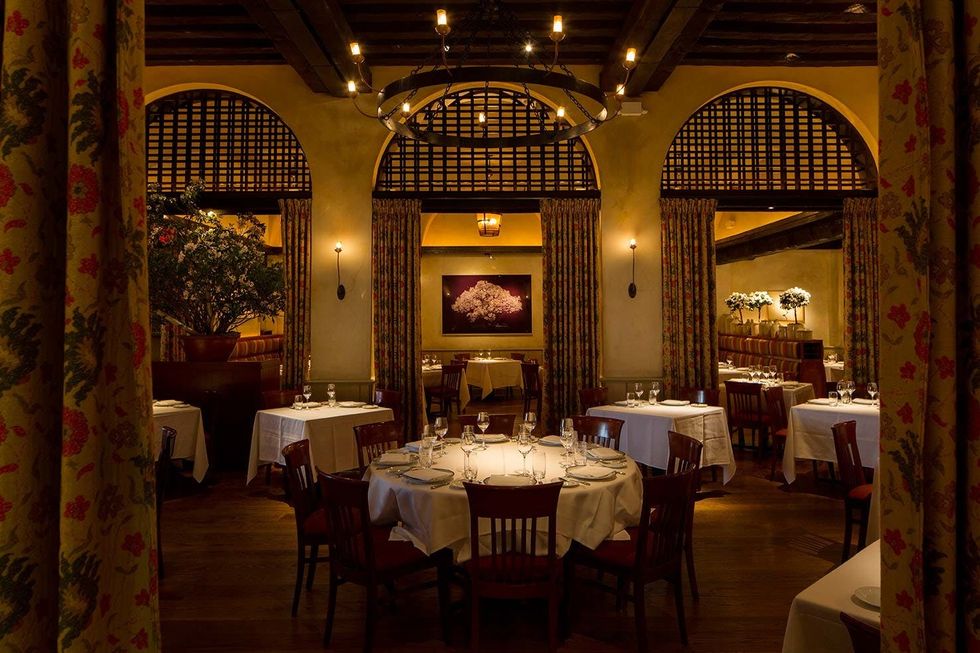 Via gramercytavern.com
For more than two decades, Gramercy Tavernhas offered a delightful dining experience that boasts delicious food in a romantic atmosphere. Book your reservation in the glamorous dining room for their fixed-price or tasting menu. Sophistication and style will rev up the romance!
42 E. 20th St. New York, NY
(212) 477-0777
https://www.gramercytavern.com
Robert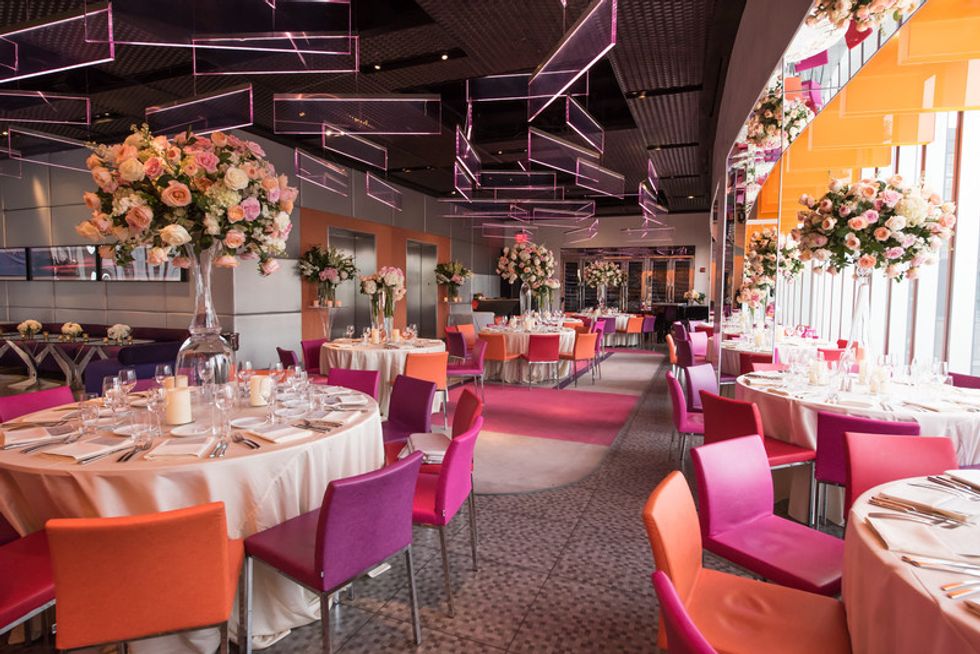 Via weddingwire.com
Dine at the top floor of the Museum of Arts & Design in the heart of Columbus Circle at Robert, a New American fare establishment. Look over the beautiful Central Park as you dine inside this modern and chic space that is unique and colorful. The design is just as notable as the dining!
2 Columbus Circle, New York, NY
(212) 299-7730
La Lanterna di Vittorio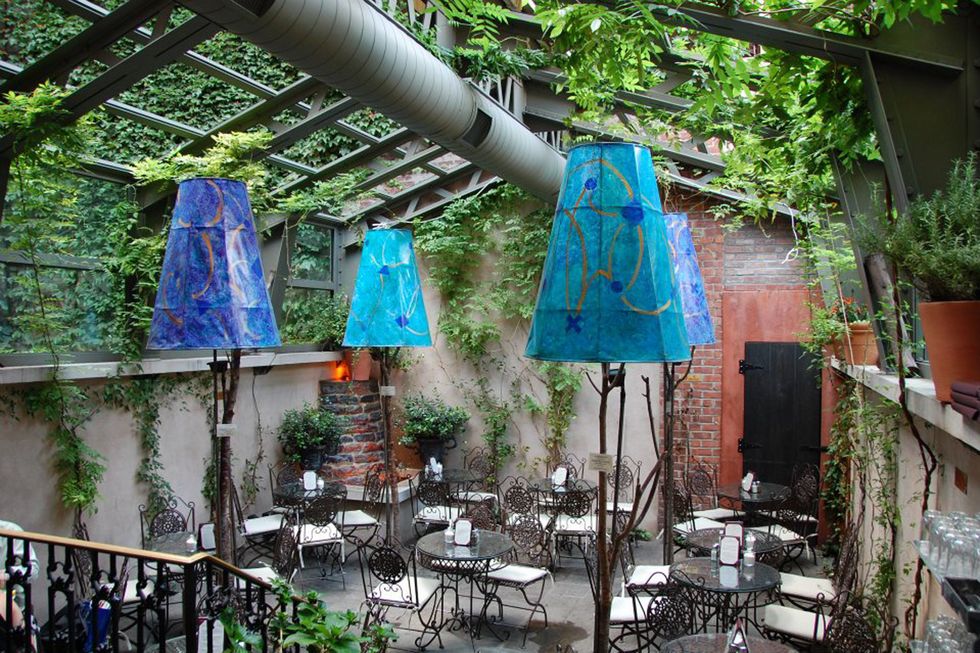 Via timeout.com
What could be more romantic than a lantern-lit indoor garden with live jazz playing in the background as you delight on mouthwatering Italian cuisine at La Lanterna di Vittorio? The two-level café is warm come wintertime thanks to the cozy fireplace and the fresh-out-of-the oven pizzas and pastas perfect for sharing.
129 MacDougal St. New York, NY
(212) 529-5945
La Grenouille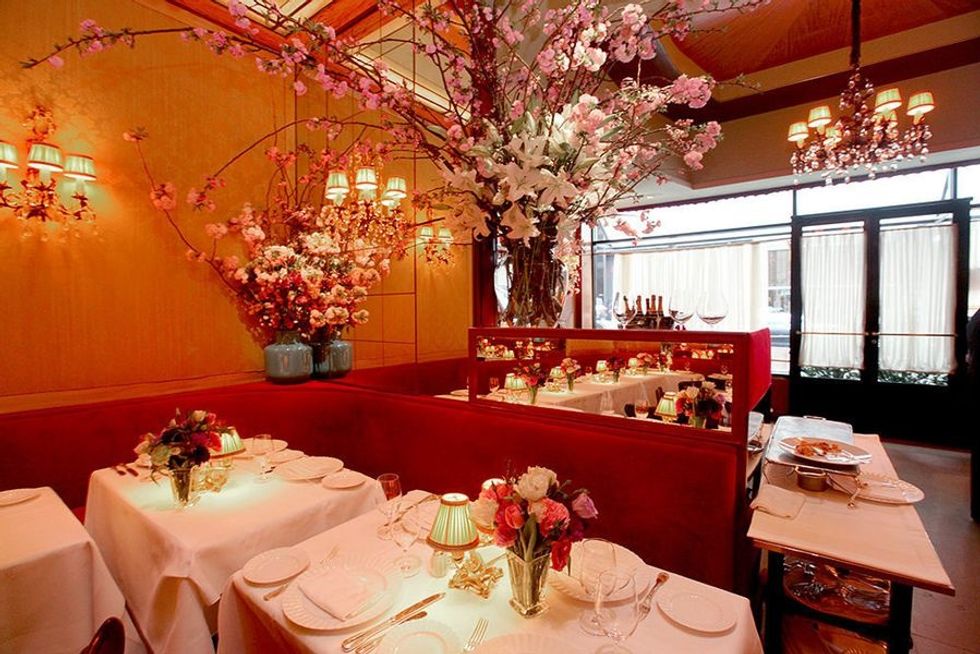 Via eater.com
Fragrant flowers and French food make La Grenouilleremarkably romantic. Menu options like Saffron Lobster Bisque and Pike Dumplings with Caviar are not for the everyday, so impress your loved one with a meal that really wows. Sublime has never been so sumptuous!
3 E. 52nd St., New York, NY
(212) 752-1495
The River Café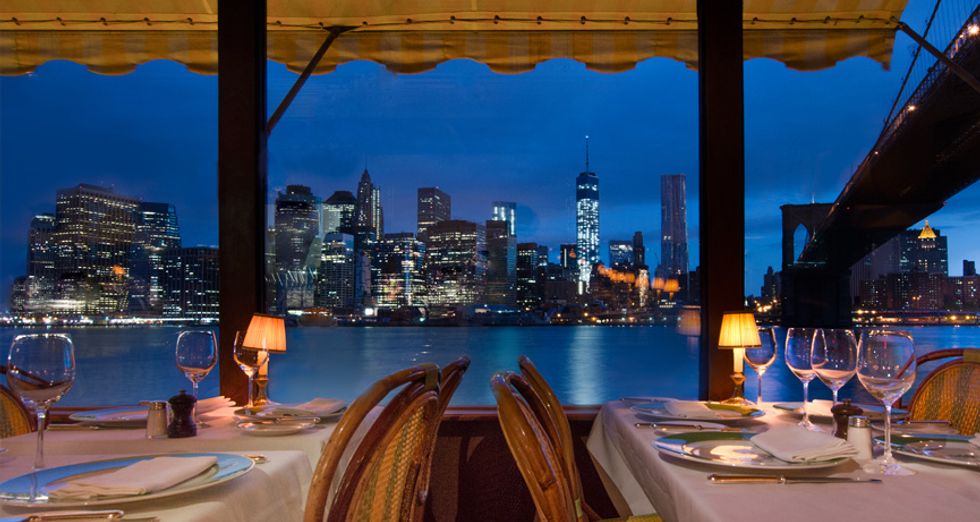 Via rivercafe.com
The water- and Manhattan skyline views are as lovely as the dining experience at The River Café, located in Brooklyn. As the restaurant marks its 40th anniversary, what better time to celebrate with a romantic meal? Cap off the night with their Chocolate Brooklyn Bridge dessert, making time with your sweetie even sweeter!
1 Water St. Brooklyn, NY
(718) 522-5200
Dovetail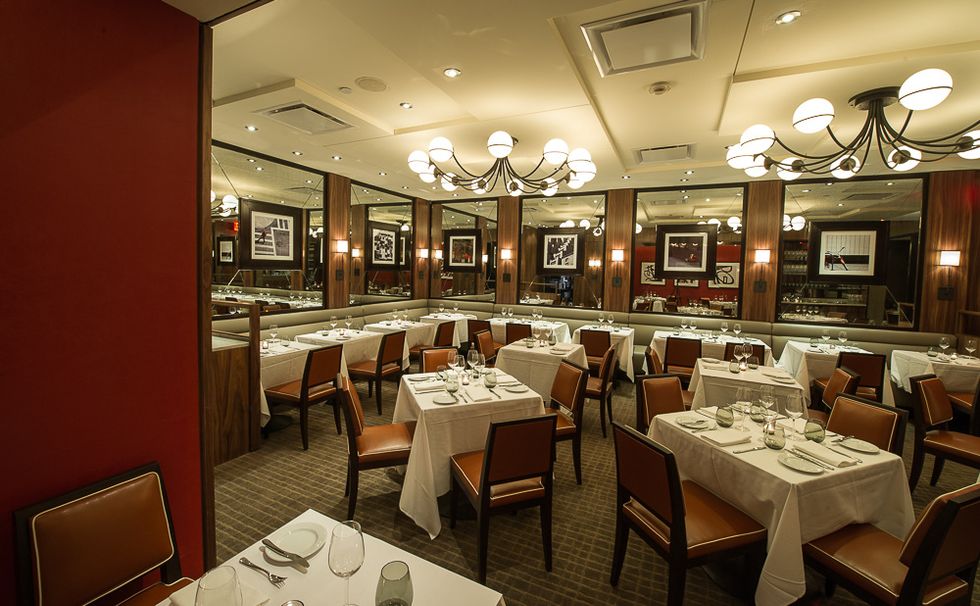 Via eater.com
Sleek and modern, Dovetail, a two-level Upper West Side New-American fare romantic spot is cozy and full of NYC character. Close to the Museum of Natural History, make it a date night for all the senses. Don't miss the Ahi Tuna Crudo or the Wagyu Beef on the prix-fixe menu. Every dish is prepared with pride and passion.
103 W 77th St., New York, NY
(212) 362-3800
Hungry yet? Head out for a romantic meal that is a feast for the eyes as much as it fills the belly. Delicious, decadent, and date-worthy!