"Oman is a place that everyone should visit"
When I tell people I grew up in the Middle East, there's often (not always) a sense of "Oh my god! How difficult was that?" to which the response is "I grew up in Oman. So… not very." Oman is a country that bucks stereotypes and does so in a demure, yet breathtaking fashion. Located on the Arabian Peninsula, it is a country that holds wonder after wonder, and yet is largely unknown to the average person in the street. Filled with natural beauty, man-made spectacle, and a rich cultural heritage, Oman is a place that everyone should visit at least once.
For starters, it has nature for days. If you like beaches, deserts, mountain ranges, or rivers, Oman has you covered. Near the capital city, Muscat, you can find swathes of great beach front, but that's only a fraction of what Oman has on offer. Drives of just a couple of hours out of the city will lead you to miles of gorgeous sand and water, much of it sparsely populated. It's not uncommon to be able to share a pristine stretch of beach with fewer than twenty other people. Capping that off is the fact that snorkeling and scuba-diving are some of the best in the region.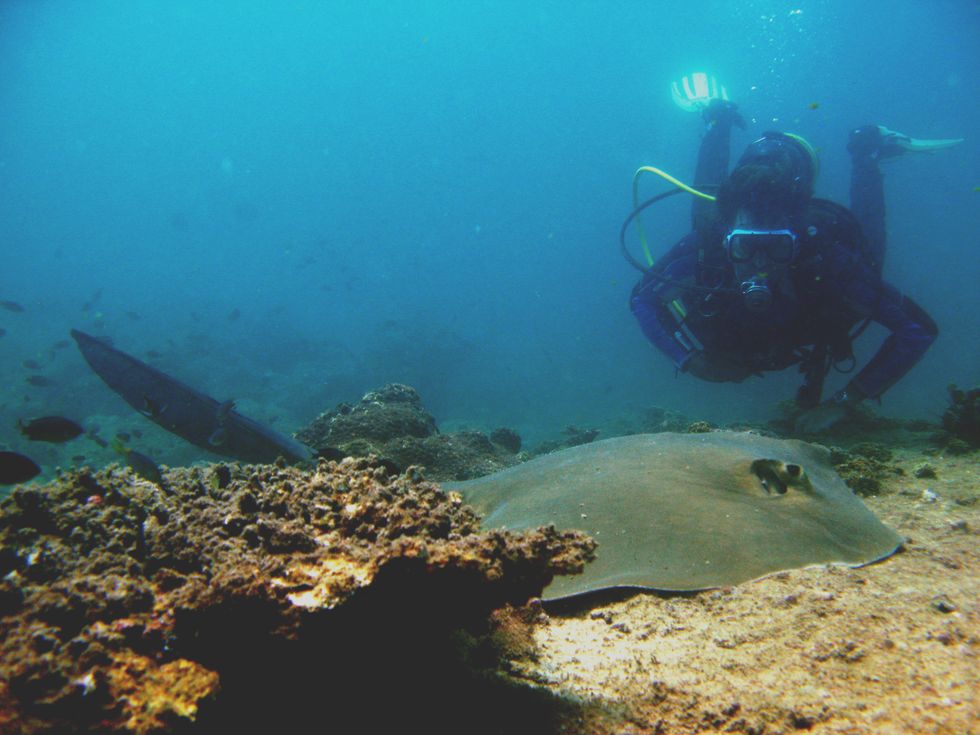 A sample of Oman's underwater wildlifePhoto by Katja Neisius
Travel inland and you will find Oman's mountain ranges, the two best known being Jebel Shams (Mountain of the Sun) and Jebel Akhdar (Green Mountain). Oman is on the warm side, as it lies across the Tropic of Cancer, but up in the mountains the temperature drops to be highly palatable, and the views are to die for. Sprawling, untamed vistas that are open for anyone to walk through, magnificent in their natural desolation. Camping is the adventurous way to see all this, but for those who like their creature comforts, there are several nice hotels and guest houses now available.
Also inland (and easily accessible) are the Sharqiya Sands. Oman's favorite desert. For those interested in dune-bashing, sand-boarding, camel rides and so on, you can find all that and more here, just a couple of hours drive from the capital city. The desert stretches out to the horizons, Lawrence of Arabia-fashion, and offers a beautiful sense of stillness and quiet to its guests. Again, the adventurers can camp here, but there are also purpose built hotel camps (like Al Areesh) that offer a more luxury desert experience. Look out for scorpions, and don't forget to make friends with any of the local nomadic Bedouin who might say hello. They're very friendly.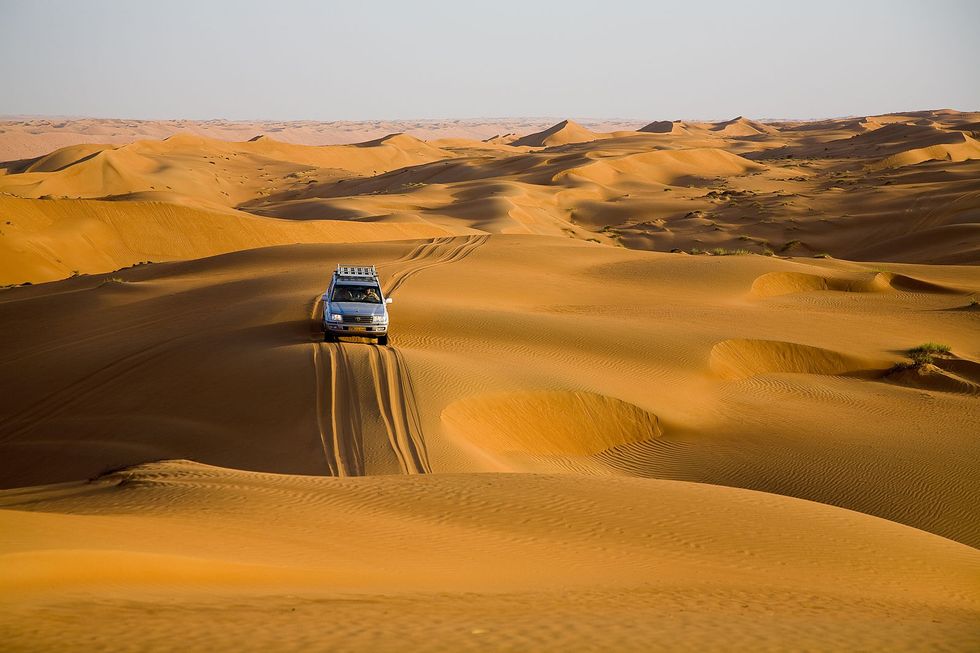 Driving in the Sharqiya SandsPhoto by Andries Oudshoorn
On offer for the sensational-seekers among you are a few select national natural treasures. The sinkhole at Bimmah is a local marvel. It is a patch of ground that collapsed into a subterranean aquifer, creating a hole 50 meters by 70 meters across and approximately 20 meters deep. The result is a naturally occuring swimming hole of epic proportions, home to clear azure waters and some gorgeous local aquatic flora. You can also jump into it from the top, which is quite a thrill. The Tourism Board recommends exercising caution and safety with regards to this, however, locals can often be seen doing so, and can give you pointers as to technique.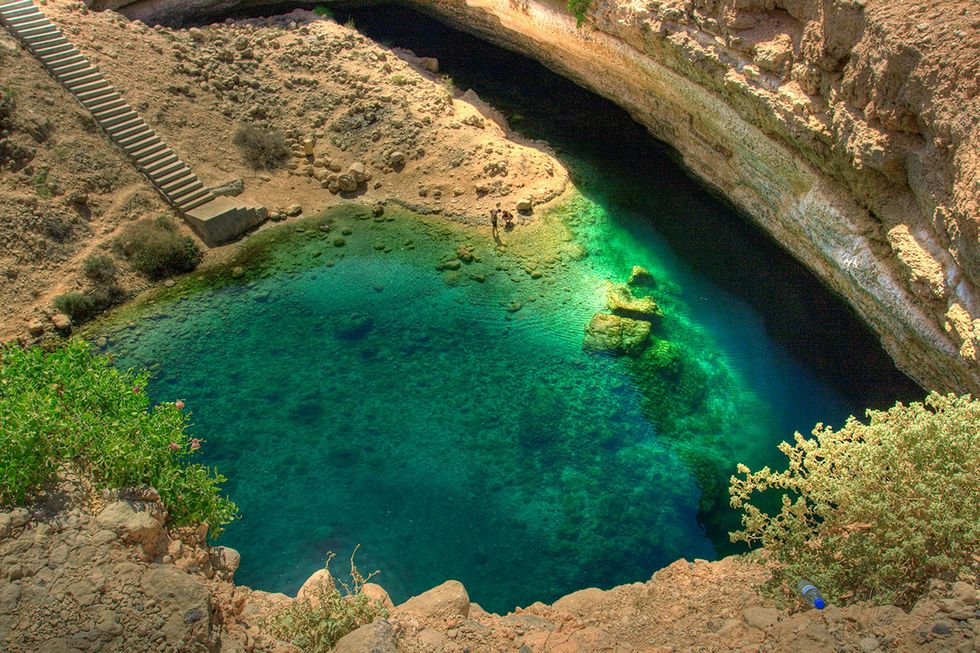 The Bimmah sinkholePhoto by NATURALBORNSTUPID
Oman boasts many other wonders, too many to list here in fact. They include: turtle reserves, wadis (rivers with variable levels of water) that one can adventure down Indiana Jones-style, one of the largest naturally occurring caves in existence, natural hot springs, and the infamous Snake Gorge, to name a few. But the country also has its fair share of man-made splendor. In contrast to neighbor Dubai, the goal is aesthetic, rather than bigger and bolder. The National Grand Mosque can hold up to 20,000 worshippers at a time, has a fourteen meter tall chandelier, and a hand-made prayer carpet that is the second largest in the world. Nearby, the Royal Opera House is an incredible feat of modern Arabesque architecture, and plays host to some of the best touring operas, ballets, musicians, and more that the world has to offer.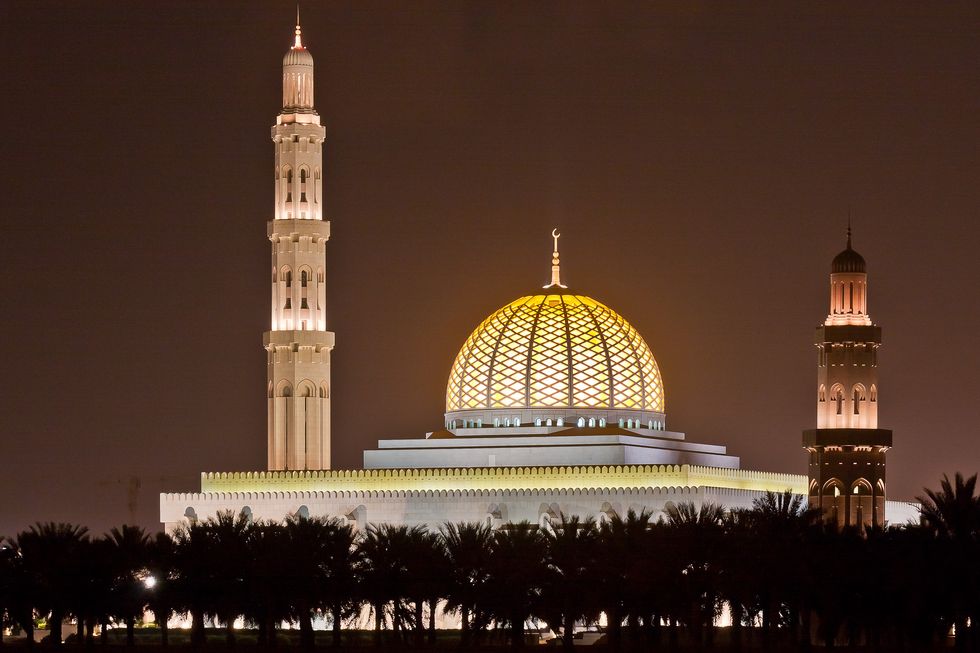 The Oman Grand MosquePhoto by DesertFM
But it's not always about the flashy centerpieces. Outside of the city you can find villages carved into the sides of mountains, forts that hint at Oman's long and fascinating history, lost cities unearthed out of rubble, and, again, this only the tip of the iceberg. For your shopping needs, you will also find a cavalcade of Eastern delights in the country's Souqs. Mutrah Souq is the best known, making it a tourist hot-spot, and there are many treasures to be found there, but it is by no means the only one. Trips to the suburb of Seeb, or to Bahla, or even as far out as Nizwa will show you an authentic, thriving local economy which deals not just in arts and crafts, but in local produce and livestock. It's a hustle and bustle that's not to be missed.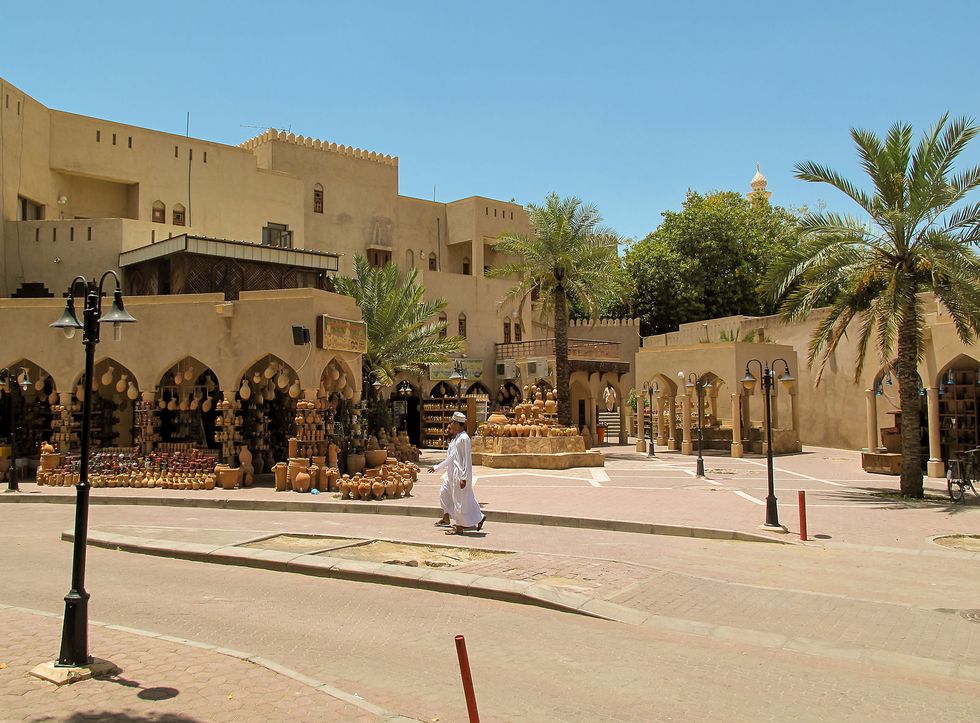 Nizwa SouqPhoto by Francisco Anzola
Oman is my home away from my home away from home. Any trip there leaves me feeling refreshed, renewed, and re-emboldened. It has something to offer luxury travelers, and the more modestly budgeted. It caters to those who want to be pampered, and to those who want to rough it and live out an adventure. Whatever you're looking for, odds are that Oman has it, and in a form that you've never quite seen before. This article only scratches the surface of what's on offer. I've barely even touched on local food, the friendliness of the people, the weird and wonderful world of the expatriate community, or its more niche attractions. Really, the only way to get to know it properly is to visit for yourself.