Winter is coming and, oh boy, it's gonna be a cold one. While we often stress about the frigid temperature, there are tons of great qualities about winter. The holidays, hot cocoa, a winter wonderland, it's honestly one of the most magical times of the year. But one of the best parts about winter is easily the adorable children's shoes.
Shopping for winter shoes for your little one is no easy task. It's easy to nail down the obvious, like snow boots, but what about regular-day-to-day wear? Between playdates and the classroom, those heavy-duty boots aren't exactly versatile.
If you're looking for stylish yet affordable kicks to keep your child warm and fashionable during the colder months, look no further than FabKids. FabKids is a membership that gives you access to new limited-edition collections each month. But that also doesn't mean you have to shop each month. When you're signed up as a VIP member, it costs $39.95 a month if you don't shop or skip the month by the 5th. That amount gets put into your account as a member credit to spend at any time, and the member credits never expire.
You can skip any month you want and won't get billed (just let them know by the 5th of each month). It's fast, convenient, and the most affordable way to secure trendy kicks for your little one.
Here are 5 of our favorite shoes to transition your child from fall to winter.
Everyone needs a comfy pair of boots built for outdoor play. These sherpa lined boots are about as stylish as you're gonna get. Plus they're super easy to style and dress! They are perfect for a playdate, school, or even a special occasion. We love the 3D deer design and the ankle height makes it perfect for all weather conditions. There's even a hidden side zipper for easy on-and-off.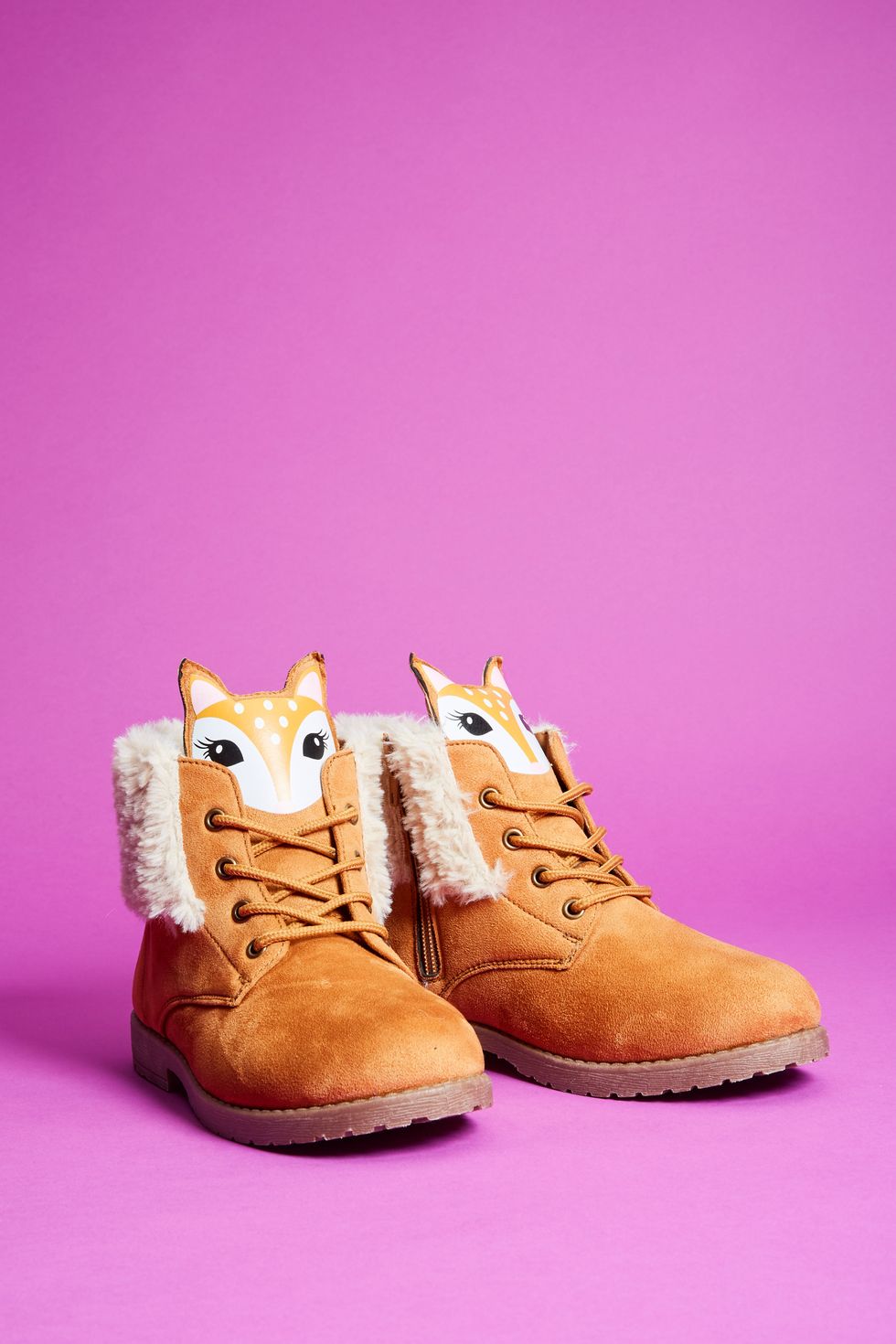 A whimsical take on the classic duck boot. This must-have winter essential is the perfect all-weather boot. Through rain, snow, and sleet, these boots are designed to withstand all conditions while making your child look fabulous in the process. These boots feature a cozy sherpa lining and a rainbow glitter color scheme. Easy to pull-on loops in the back make slipping these on as simple as 1, 2, 3!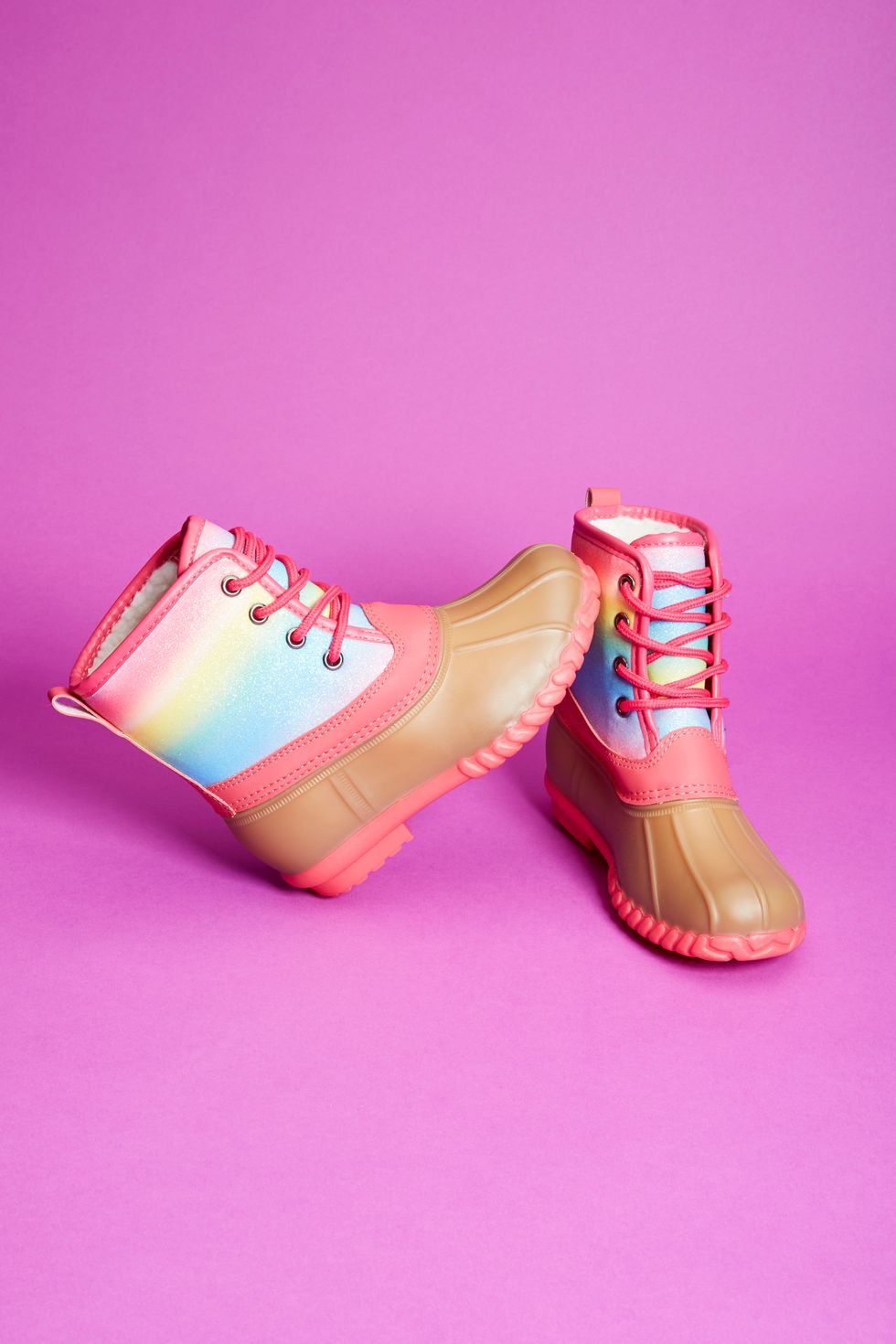 Your little guy is gonna love this one. With these puddle-proof stompers, he'll look forward to rainy days! The dino rain boot features easy to pull-on handles and a cool, yet darling camo-dino design. If your little one is even the slightest fan of dinosaurs, we know he'll love this.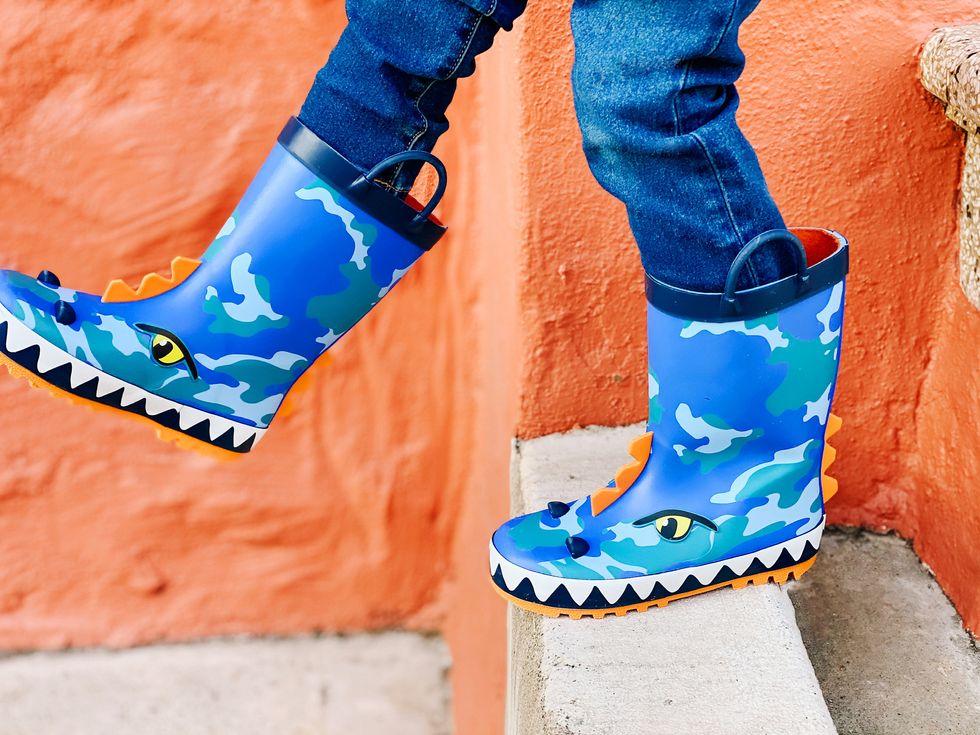 If the dino is quintessential "boy," then we all know that your little girl will absolutely fall in love with these rainbow-colored unicorn boots. The super-soft lining is guaranteed to keep your child's feet toasty and no-shed glitter means no mess! They're never going to want to take them off thanks to the detailed 3-D unicorn design, vibrant color scheme, and cotton candy-colored sole.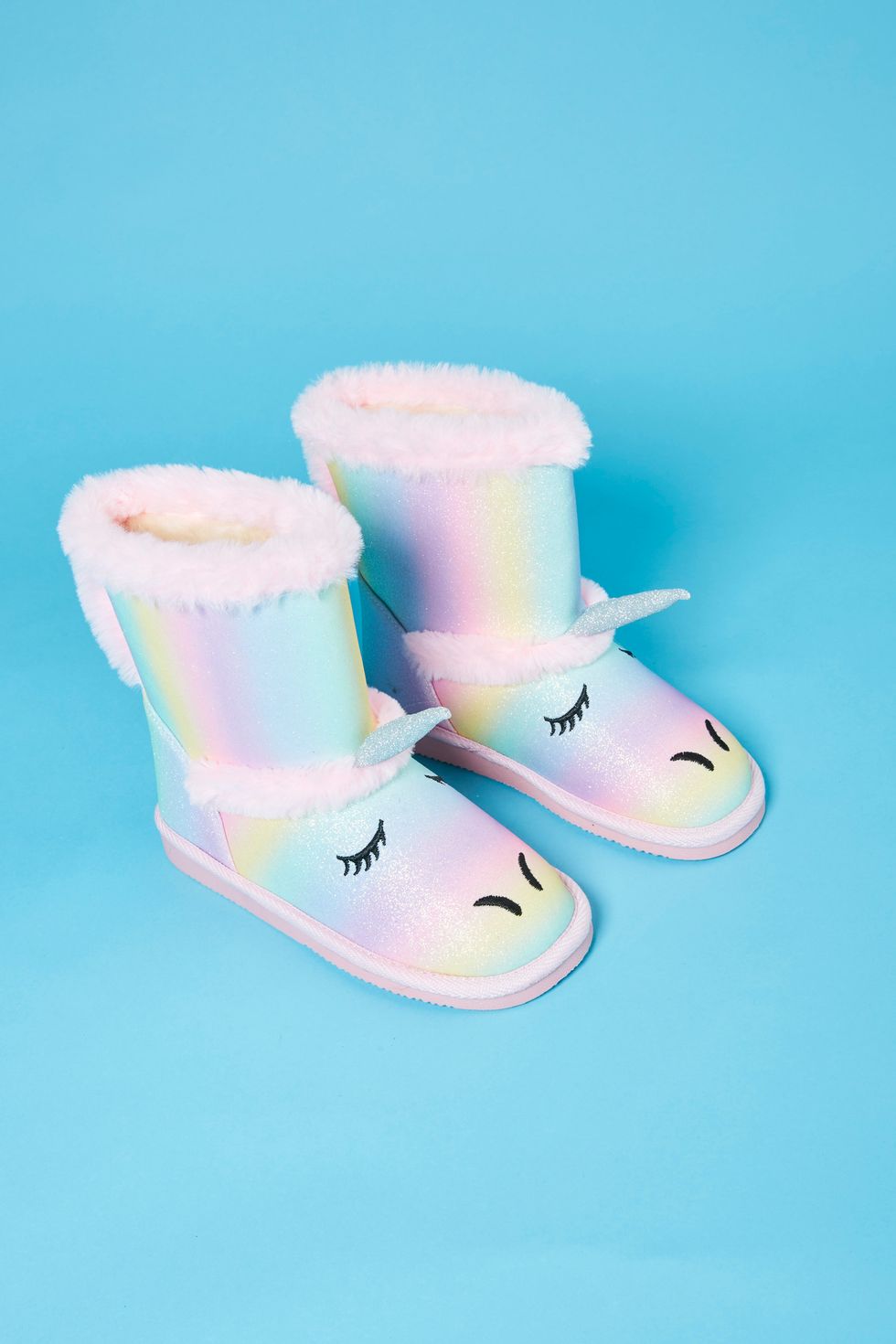 We love this boot for its versatility and next-level comfort. Kid-test and approved for all-day play, these boots feature a super-soft faux fur lining and trim. As one of the more chic entries on this list, this boot is the perfect way to stay cozy and stylish throughout the winter. No need to sacrifice style for utility!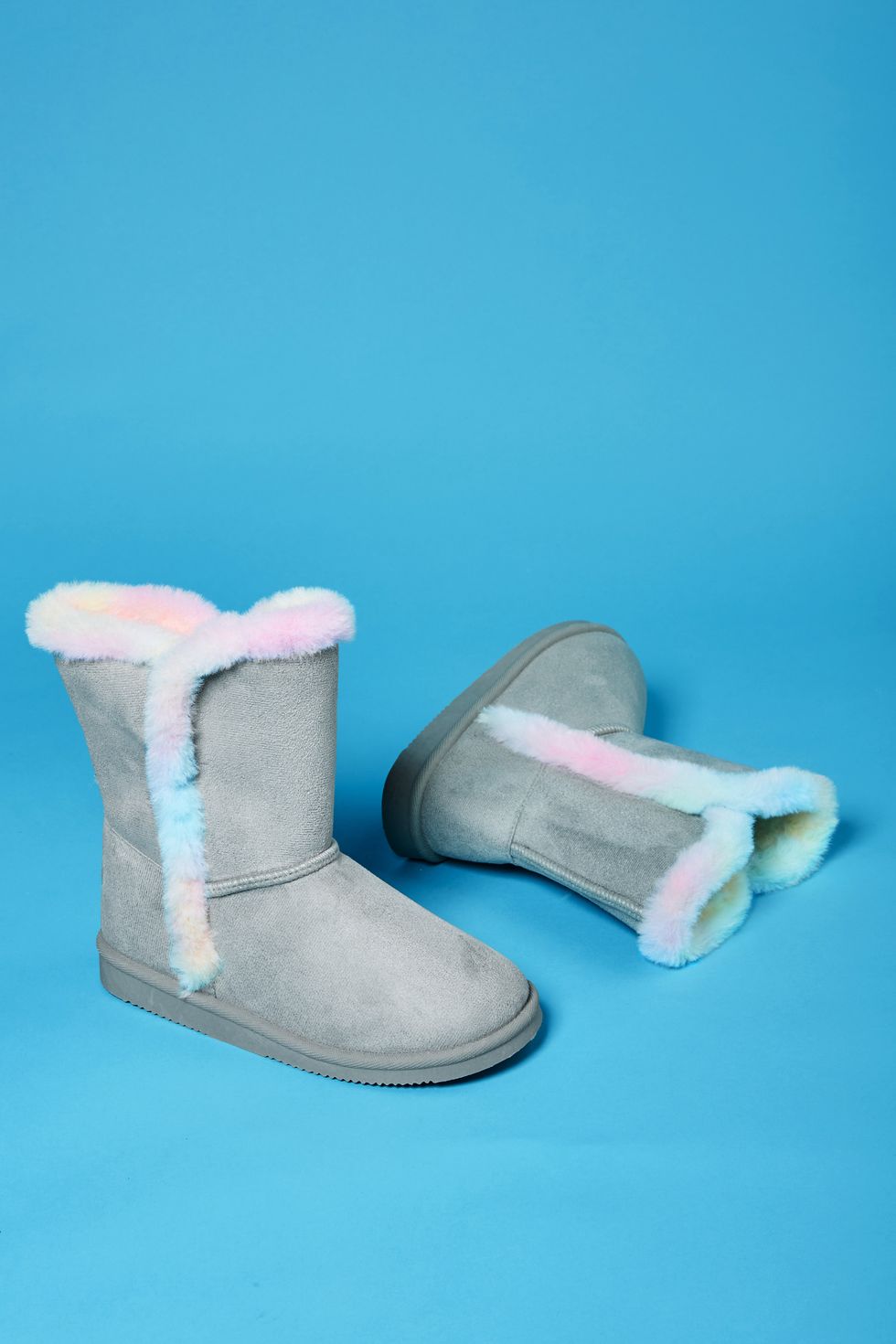 Start prepping for winter now to get your child's footwear rotation in tip-top shape.

Limited Time Offer: Never Worry About Dressing Your Kids Again - Start Your New FabKids Membership Today and Get 2 PAIRS of Shoes From $9.95 PLUS FREE Shipping!