While France is a good place to stuff your face with bread and pastries, it's also a country revered for its regional gastronomy. Bourgogne has its beef stew, the Alps have their tartiflette, Brittany has its galettes, and Paris has bo bun.
Nobody exactly knows how bo buns–a type of Vietnamese noodle salad topped with veggies, beef, spring rolls, and garnishes like crispy shallots, peanuts, and fresh herbs–came to dominate the Parisian food scene. Yet today, Every Asian cantine in the city, be it Chinese, Laotian, or Thai, seems to have bo bun on its menu, and many French brasseries have begun to follow suit.
While it has yet to reach the same levels of reverence, Paris's love affair with bo bun is comparable to how the English have declared chicken tikka masala their national dish. The respective popularity of each dish speaks to French and English multiculturalism, yet both are the results of colonial activity. While Parisians are eager to embrace foreign cuisines, bo bun cannot be separated from its historical context.
Viet cuisine in France dates back to the earliest waves of Vietnamese immigration at the turn of the twentieth century, following the French colonial rule of Indochina that began in 1861. French influence in Vietnam led to the invention of new culinary creations, including banh mi, a Vietnamese sandwich which is perhaps the only good thing to come from colonization.
Despite being a markedly Vietnamese dish, bo bun also derives from French fusion. In Vietnamese, the dish's name has a straightforward translation; bò, meaning beef, and bún, meaning vermicelli noodles. However, bo bun prepared the way the French do it doesn't exactly exist in Vietnam. Its closest equivalent is bún bò xào, which differs in that it typically doesn't come topped with spring rolls. When Vietnamese chefs began to reimagine their cuisine in France, this dish was slightly altered and christened with a shorter name: bo bun. The exact reasoning for the new name is unknown, but perhaps it could be as simple as a marketing gimmick. France remains a carnivorous country, and "beef noodles" sound like you're getting bang for your buck.
No matter what you call it, bo bun continues to capture Parisian diners' attention. Not only is it delightful, but it complements the French palate, because it doesn't contain overwhelming flavor notes. The veggies provide a light crispness, the noodles fill you up, and the fish-based sauce that you mix in is the perfect combination of sweet but slightly tangy. If you so desire, you can mix in your own hot sauce.
Here are the top picks for the best places to find bo bun in Paris:
19 Rue Lauriston, 75116 Paris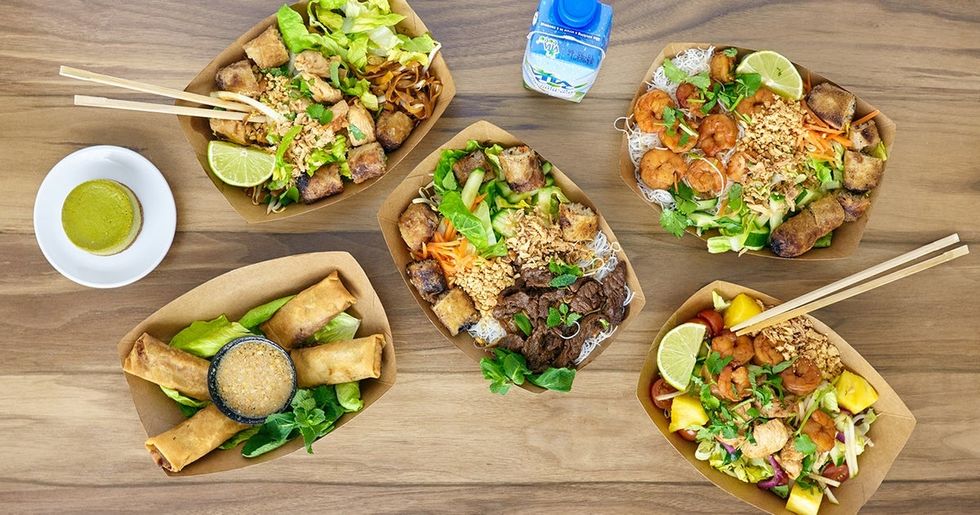 Deliveroo
Walking into Com-Home, a small but cozy restaurant located a short walk from the Arc de Triomphe, feels like stumbling into your grandma's house. Rightfully so, as this Vietnamese cantine is run by a sweet 80-year-old woman who makes everything from scratch. She welcomes you like her own family and can speak multiple languages, making this a good travel-friendly spot if you have yet to perfect your French. All the ingredients here are super fresh, so expect a top quality bo bun with a nice crisp that will not disappoint, cooked with the love and care of a French-Vietnamese grandma.

14 Rue Bichat, 75010 Paris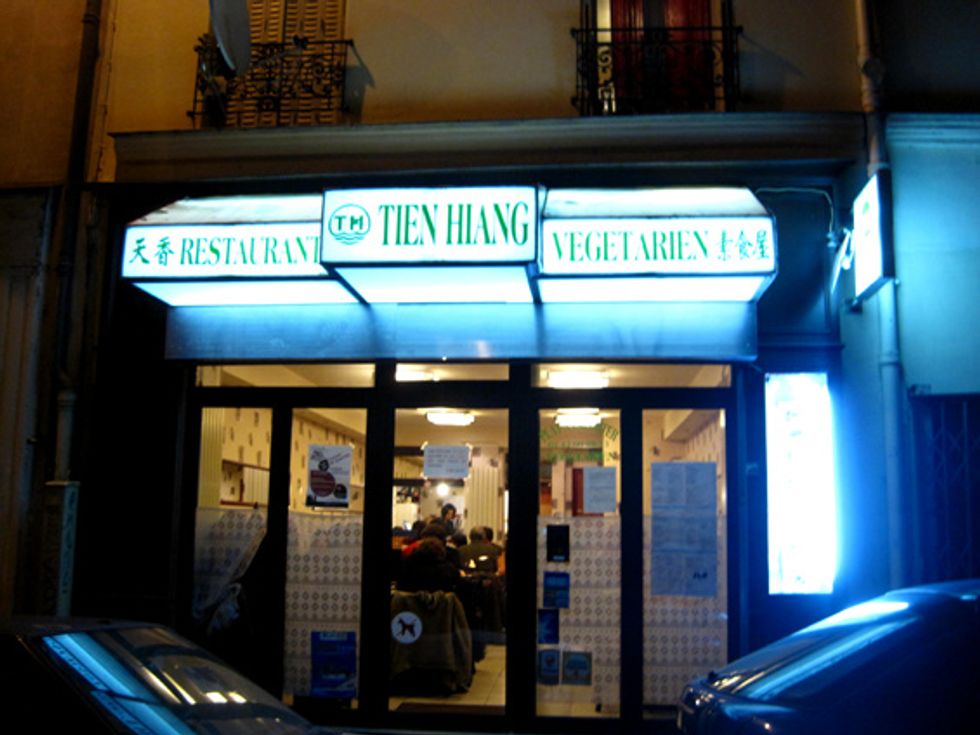 veganamontreal.com
Veggie travelers listen up: Tien Hiang is the Asian haven you didn't know you needed. This restaurant serves up Pan-Asian cuisine, specializing in Southeast Asian dishes, and everything is 100% vegetarian. At Tien Hiang, you'll have a choice between "beef" or "shrimp" bo bun, but the flavor is so good it could fool even your most carnivorous friends. You'll want to get there early, as not only are there lines, but it'll take you at least ten minutes to calm down after you see how many options you finally have.

16 Rue Louis Bonnet, 75011 Paris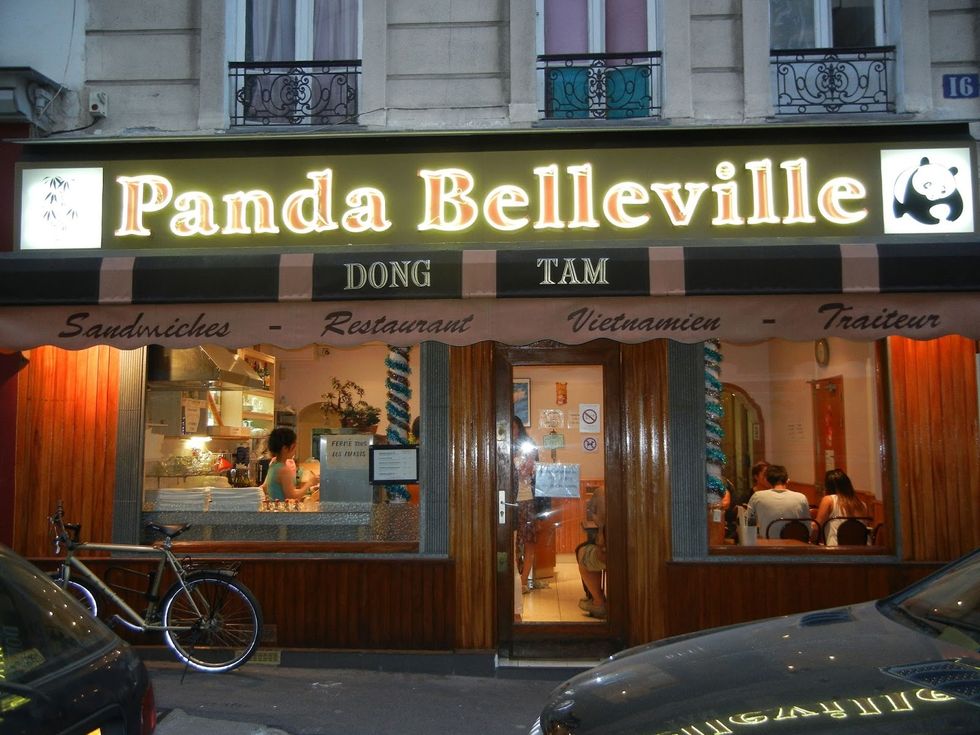 localglobalworld.blogspot.com
If you just want good food and no frills, then Panda Belleville is the place for you. This casual Viet eatery is located in the heart of Paris' new Chinatown and offers up filling bowls of bo bun that won't put a strain on your wallet. This restaurant is best known for take-out banh mi, so many miss the wonder that is their bo bun, which comes topped with a very generous layer of crushed peanuts for extra texture in your dish.

20 Rue Alibert, 75010 Paris and 4 Rue Beaurepaire, 75010 Paris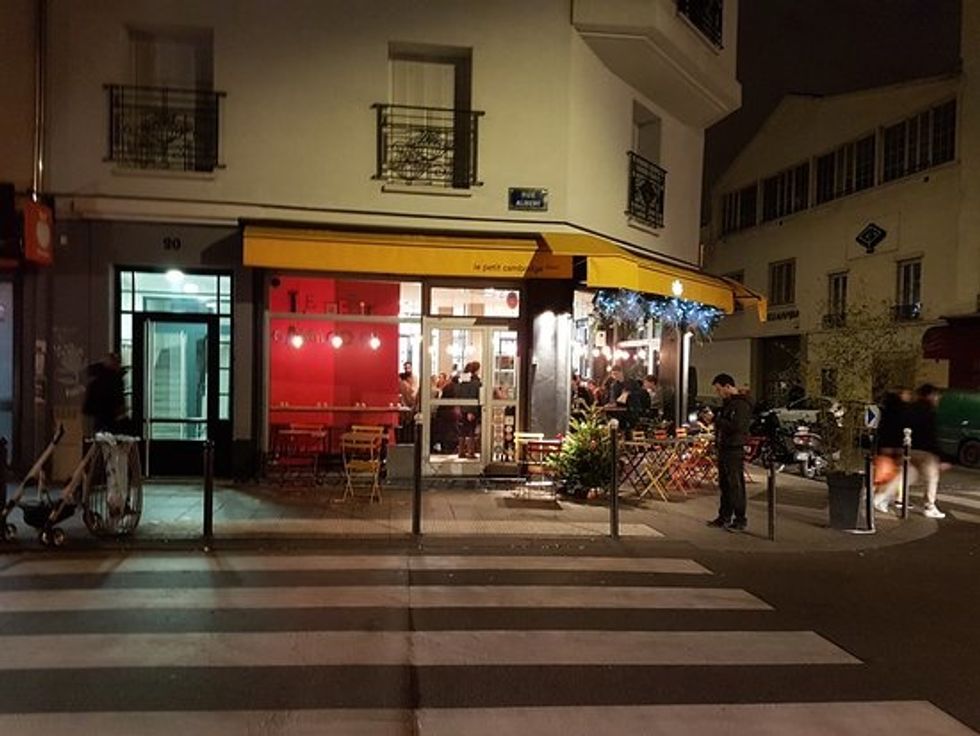 Tripadvisor
With two locations near the trendy Canal Saint Martin, Le Petit Cambodge is where the cool people go to eat and be seen. While this is actually a Cambodian restaurant, bowls of bo bun are constantly flying out of their kitchen. If you're looking to switch up your typical order, this is the place to be as their menu boasts eight (!!) different varieties of the dish. In the warmer months, make like the French and people-watch on their terrasse as you wait for that glorious moment when the bo bun arrives.