Are you planning a trip to New York City over the upcoming holidays or some other time in the coming year? If you have a beloved pet, you may just want to bring them along. The more, the merrier, right? Here are five splendid NYC hotels where dogs are allowed and will have a doggone good time while panting and drooling over all the Big Apple has to offer.
Travel with man's best friend and they will be forever grateful. Check out these 5 NYC gems…
The Maritime Hotel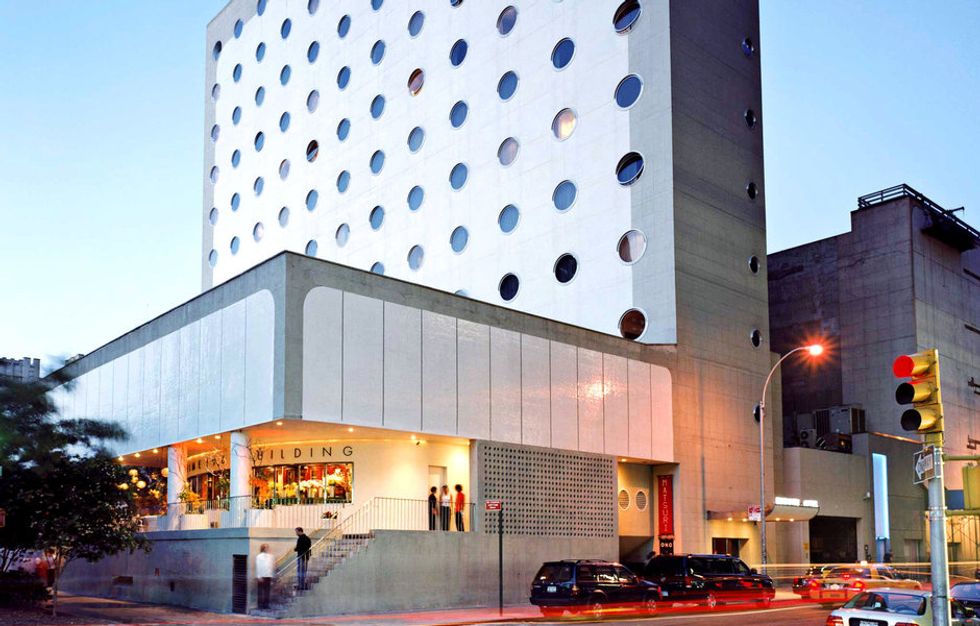 Via jetsetter.com
Located in NYC's Meatpacking District, The Maritime Hotelis a prime place to stay when you are traveling with your pet… just keep them away from all that fresh meat! The hotel is home to two delicious restaurants – La Sirena and Tao Downtown, so fine food is just steps away. The overall maritime vibe which is seen throughout the hotel is special, as is the fine service and sophistication. Anchors away as you and your pet have a great time at The Maritime!
363 West 16th St., New York, NY 10011
212-242-4300
Hotel Pennsylvania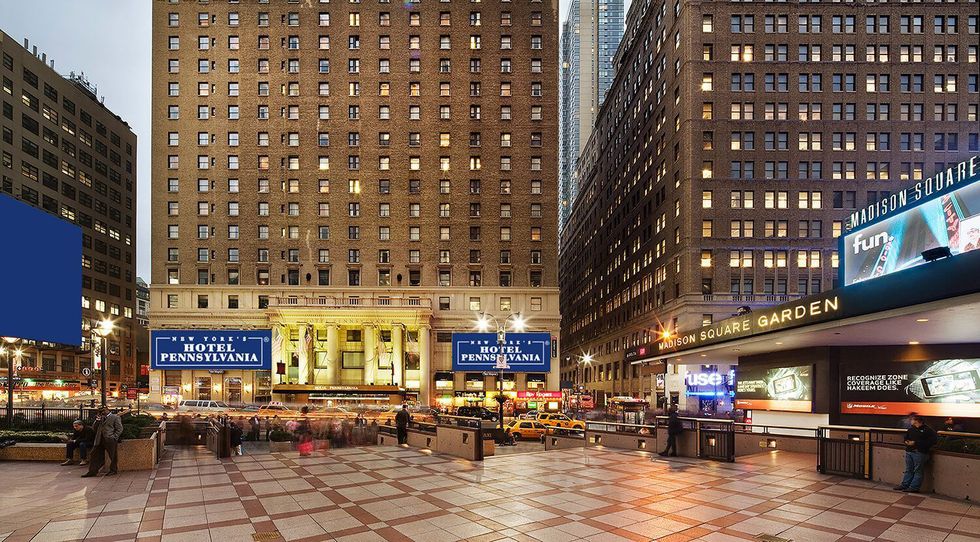 Via hotelpenn.com
Located in the bustling heart of midtown, Hotel Pennsylvania is a great place to stay if you've got Fido in tow. With their many classic and newly renovated Penn 5000 rooms, there are plenty of opportunities to book a room right across from the world-famous Penn Station and exciting Madison Square Garden. Get a free breakfast, free access to a fitness center, and free Wi-Fi. Rooms start at just $99 which is a steal for Manhattan. When you are traveling with a pet, convenience is key, and Hotel Pennsylvania provides just that… no bones about it!
401 Seventh Ave. at 33rd St., New York, NY 10001
1-800-223-8585
The Benjamin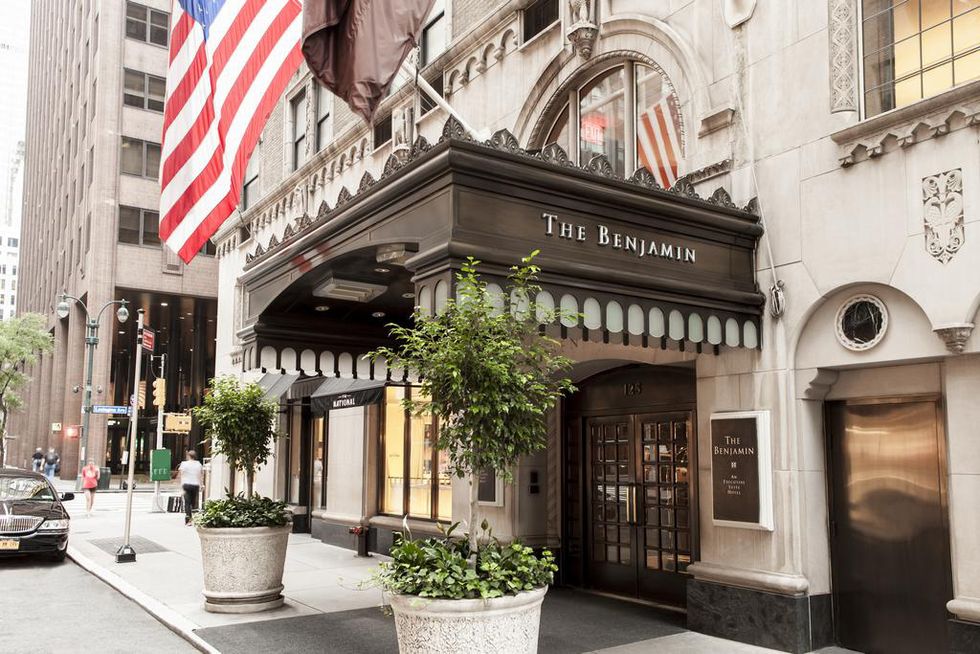 Via booking.com
If you are interested in staying on the east side of Manhattan, head over to The Benjamin, and do not forget to pack a suitcase for your most precious cargo – your pampered pet. There is a lovely salon and spa on site, a 24-hour fitness center, The National Restaurant to dine out deliciously, and many more high-class and expert-touch amenities the hotel has to offer. Your pooch will be pampered when they bark it up at The Benjamin!
125 East 50th St., New York, NY 10022
1-866-222-2365
Hotel Hayden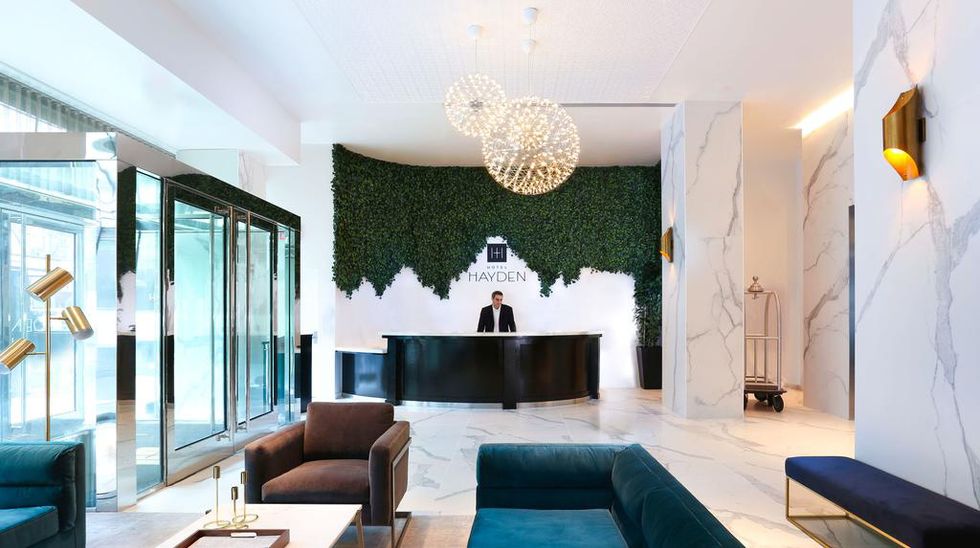 Via booking.com
Chelsea is full of fun, restaurants, exploration, and art. It is a great place to visit if you are planning a trip to the Big Apple, especially if you have your pet with you. Walks along Chelsea's interesting streets will have tails wagging! And a stay at Hotel Haydenwill be a pure delight for the humans on the trip too. The hotel's rooftop space is magical with lounges and cocktails, and the hotel's Mykonos Blue Restaurant will please any palate. Work off your meal at the hotel's fitness center.
127 West 28th St., New York, NY 10001
212-973-9000
The High Line Hotel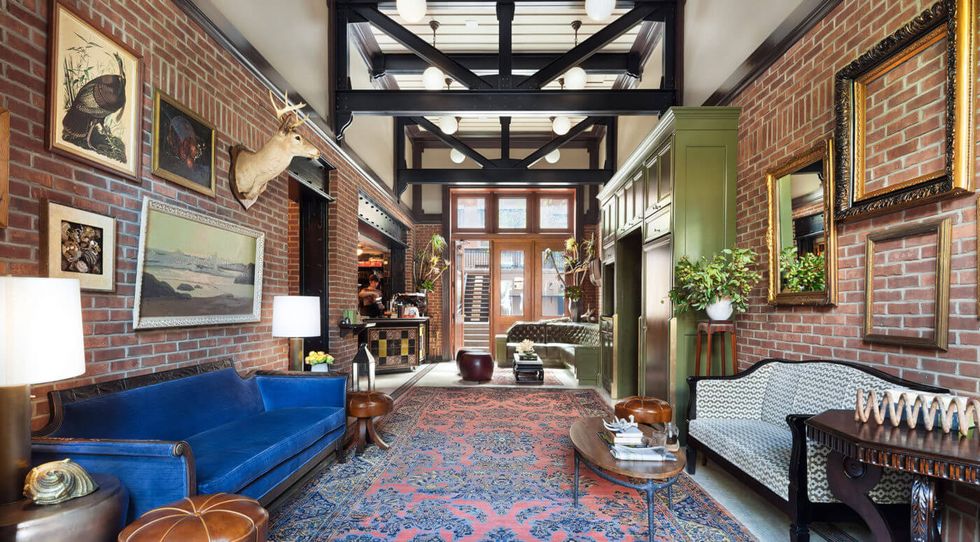 Via thehighlinehotel.com
The elevated High Line trail in NYC is a tourist attraction not to be missed. And what dog wouldn't want to take a breath of fresh air among visitors and area residents alike? Stay at The High Line Hotelfor proximity to this exciting spot and other nearby gems and enjoy a fine stay at this world-class hotel. The on-site restaurant is feast-worthy, and the bar is not to be missed. Rooms are large and comfortable, something both you and your pet will appreciate. And don't pass by the complimentary dog treats in the lobby!
180 Tenth Ave. at 20th St., New York, NY 10011
212-929-3888
Have a safe trip and make sure your pet tips housekeeping!