Looking for something different to do in the City of Brotherly Love? Try the incredible Philadelphia Magic Gardens. There are no flowers on display but that doesn't make this garden any less incredible.
The Magic Gardens are a nonprofit art museum and gallery made by Isaiah Zagar. Located on 1020 South Street this massive space takes up half a block, featuring both indoor and outdoor art installations. The indoor gallery space hosts outside artists work that connects to the museum's mission. It can feature ceramics, mosaics, or outsider art and will give you a taste of what waits outside.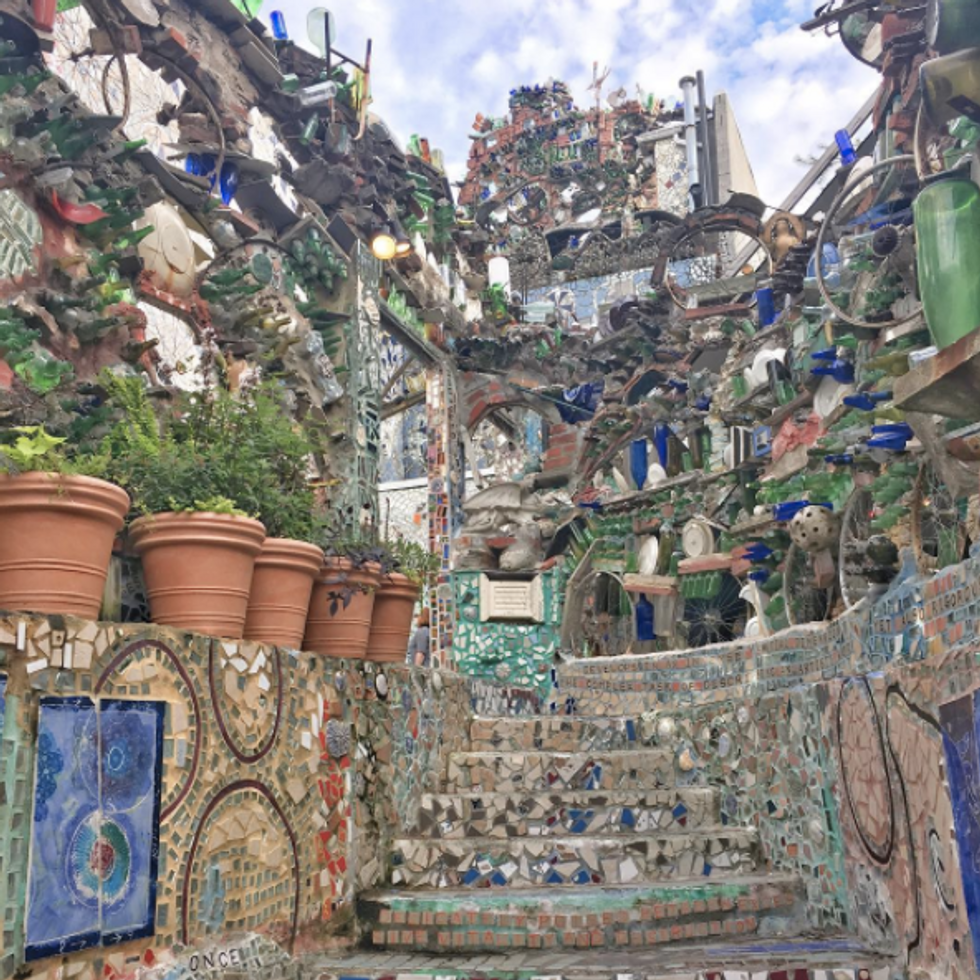 benschu
Zagar's work features courtyards, pathways, and staircases all made out of unconventional materials. This labyrinth is full of twists and turns that will keep you on your toes. It's small compared to other museums but you could spend an entire day here and still find new surprises. Thin pathways make the gardens feel much bigger than their actual size and the museum recommends half a hour to explore.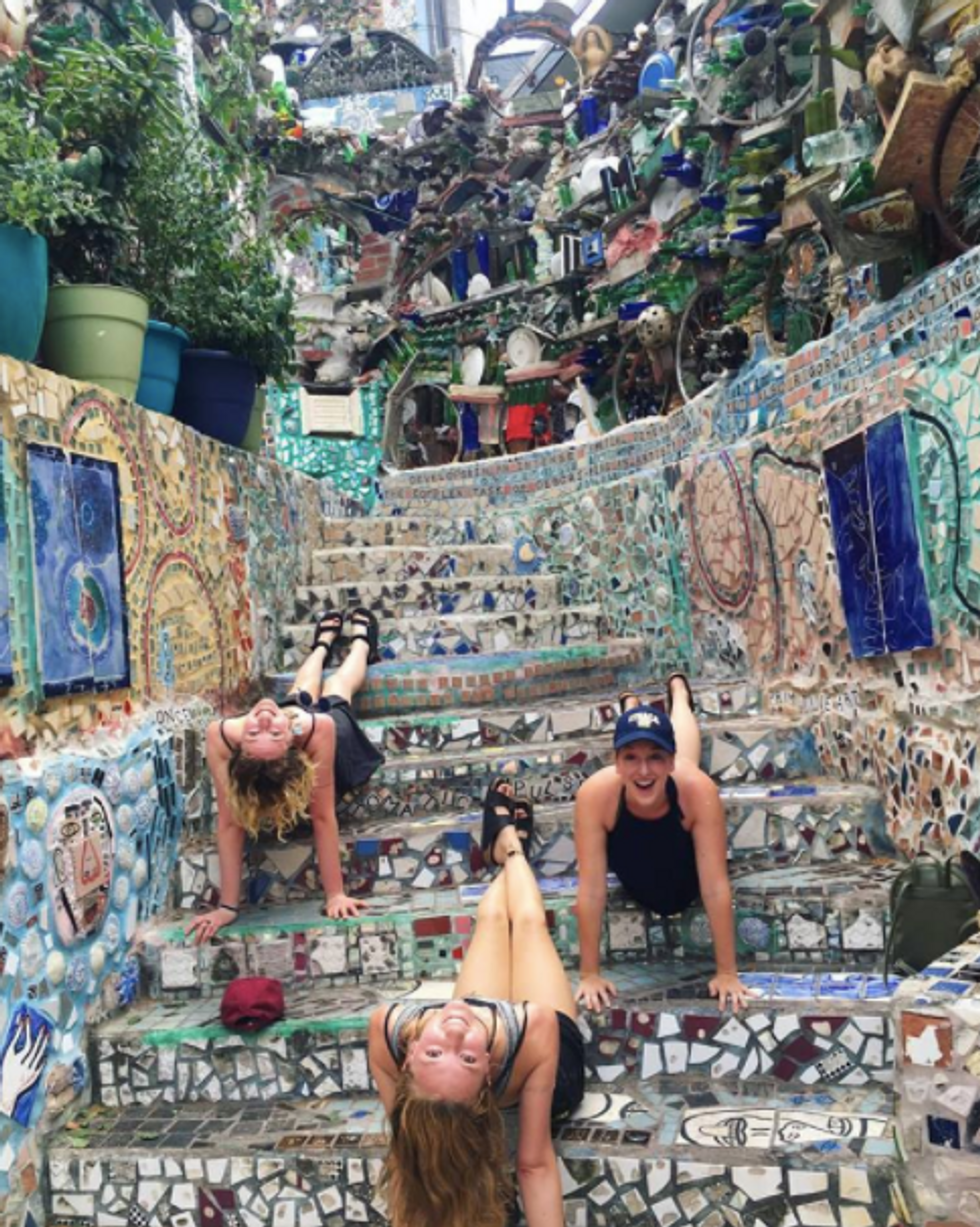 Photo By Jenny Hamren
Looking around the walls you can find hidden gems amongst the statues, colorful glass, broken tiles, and miscellaneous objects. The whole place glitters as the light shines on thousands and thousands of mirrors. They fill up all available wall space and reflect light in every direction. The Gardens take up 3,000 square feet and feature towering walls so you are completely surrounded by this immersive artwork. The museum is made in the image of Zagar's life. His stories are reflected in these walls.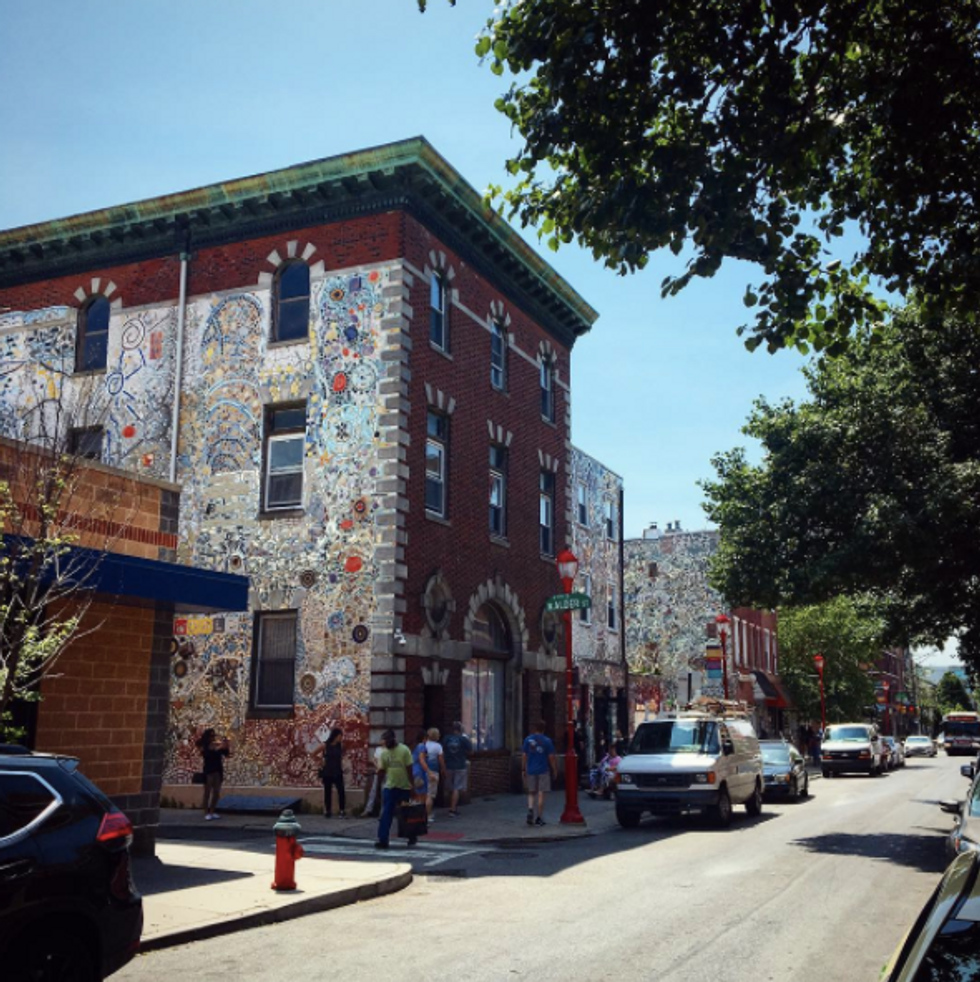 phillymagicgardens
The Gardens were opened in 2008 but Zagar's relationship with the neighborhood goes back to the late 1960s. Beautifying South Street he added colorful mosaics in private and public spaces. In a period known as the "South Street Renaissance" Zagar alongside other artists and activists turned South Street into the artistic hamlet that it is known as today. The Magic Gardens aren't the only space that you can see Zagar's work. Grab yourself a map and explore the surrounding areas to see the public mosaics that are located all over the neighborhood. The museum will be happy to help you find some of them and explain what inspired them.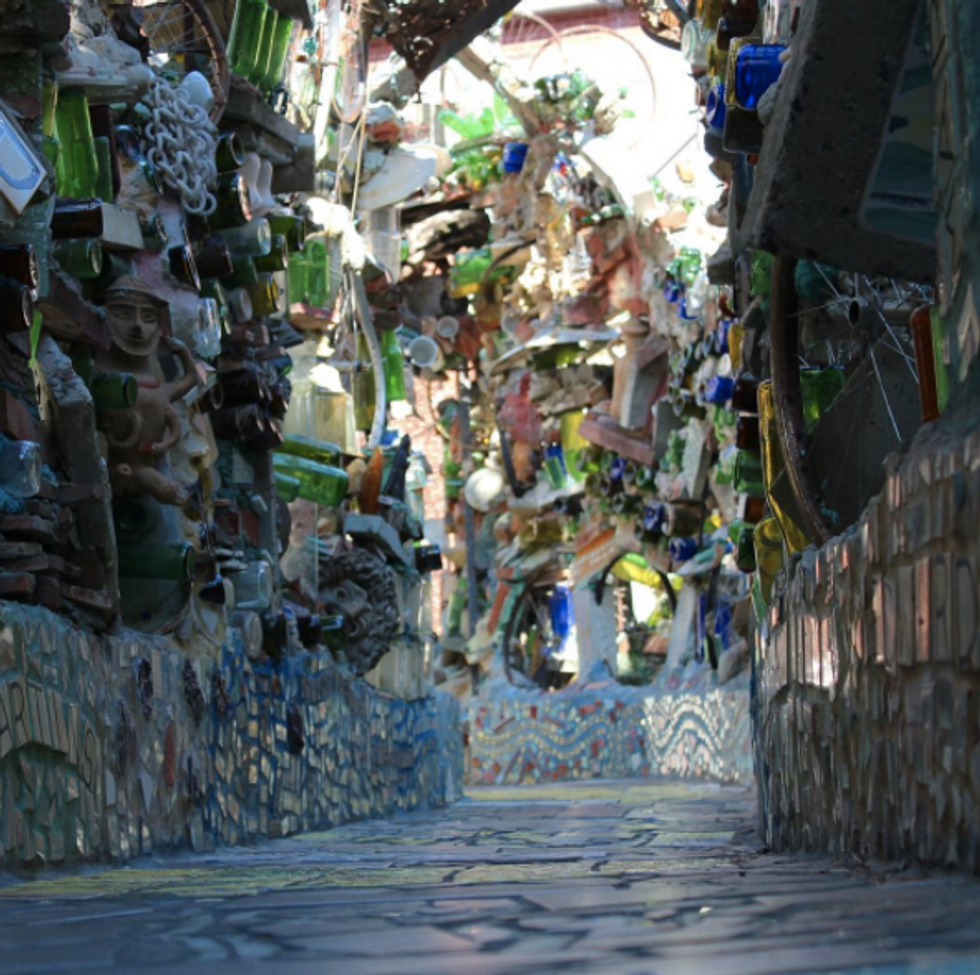 phillymagicgardens
Today the mission of the Magic Gardens is to inspire creativity and community. The museum holds tours to educate visitors on art and encourage a sense of self expression. People are welcome to bring food, drink, and their dogs into the Gardens which makes it the perfect spot to have a picnic lunch. With plenty of activities and exploration this is an amazing attraction for people of all ages.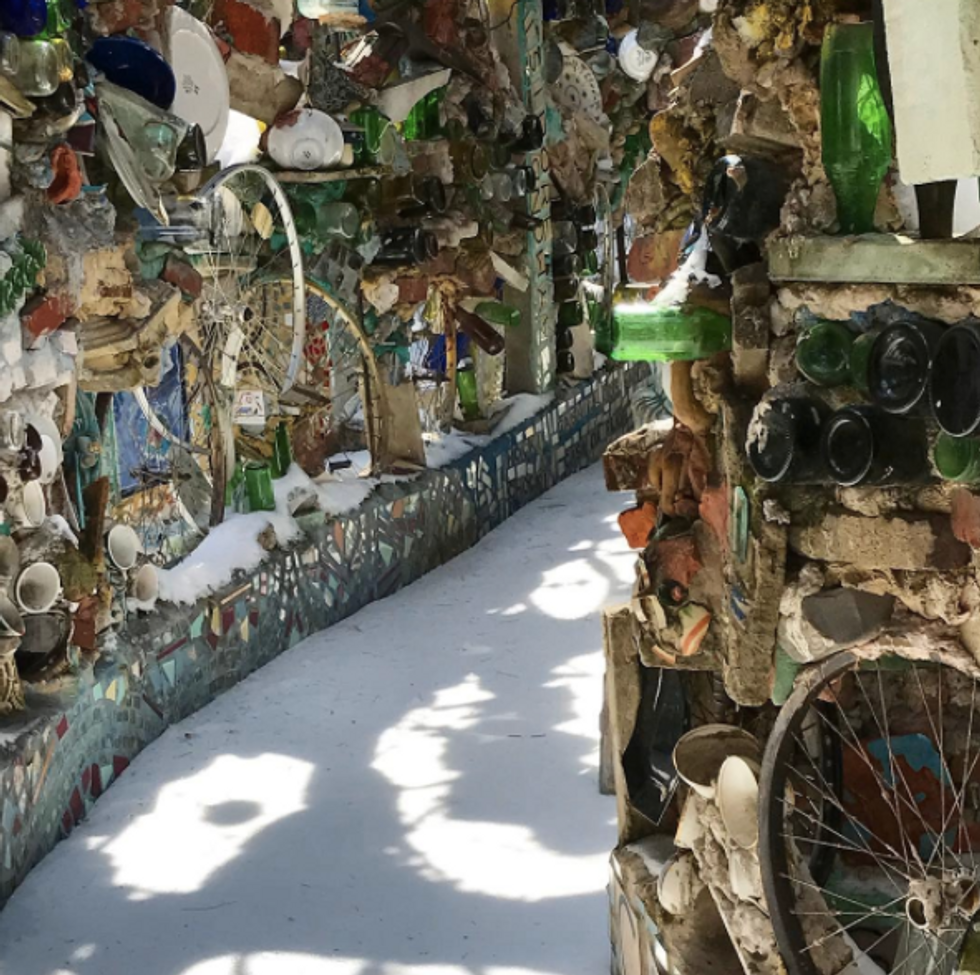 phillymagicgardens
To visit the Magic Gardens visit their website! Adult tickets will run you $10 and a child costs $5. There are $8 discounts for military personnel, students, and seniors. They are open Wednesday-Mondays 11-6 but get there earlier than you'd like to go in just in case they sell out of tickets. Pictures are encouraged for personal use so be sure to bring a camera and get one of the best instagram shots you've ever gotten.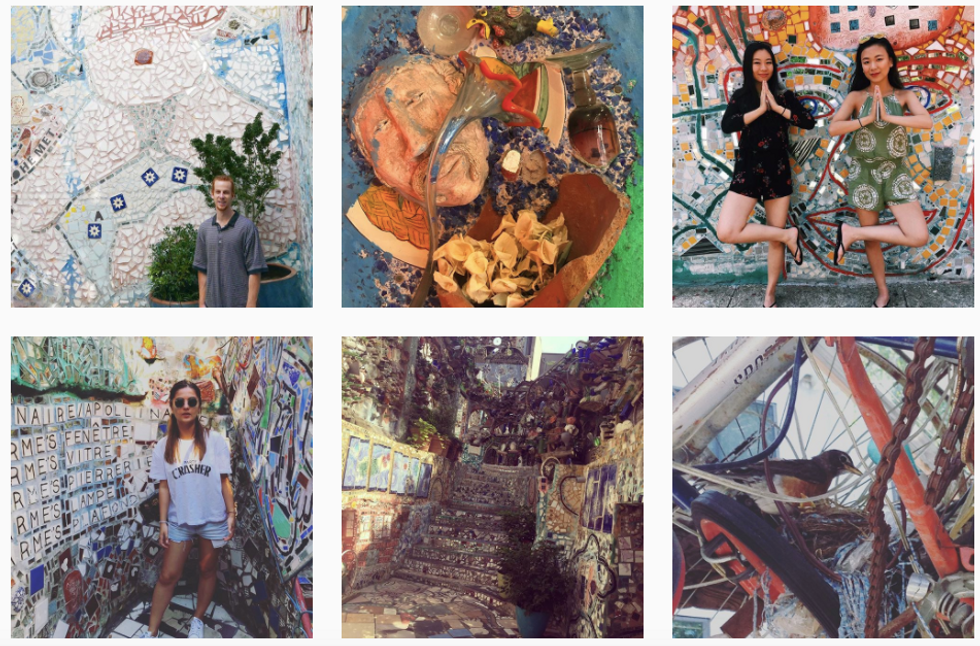 Instagram