The beauty of nature is vast and varied, and rarely do we get to see so many of Earth's flowers and plants all in one space. A visit to a botanical garden is the chance to take in such beauty, learn about horticulture, and spend the day in awe of what our world has to offer. Sights, scents, and splendor make a trip to a botanical garden the perfect way to do something meaningful and magical. Here are five must-visit botanical gardens to gear up for.
New York Botanical Garden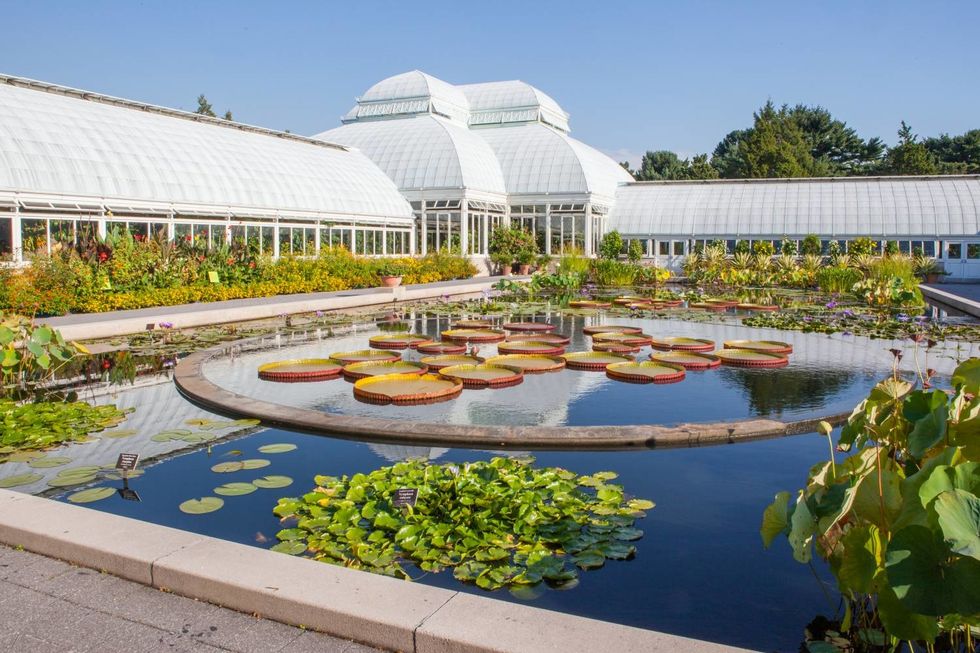 Via nycgo.com
The 250-acre New York Botanical Garden was founded in 1891 and is a National Historic Landmark. It is the largest botanical garden in America with breathtaking gardens housing more than one million living plants, along with the thrill of special events, and informative educational programs. The beautiful area is welcoming to visitors of all ages, with family activities and tours, music and poetry, and of course, both indoor and outdoor gardens to cherish. The spectacular conservatory is a Victorian-style glass house which features plants from around the world and hosts the annual Orchid Show and Holiday Train Show. Lecture series, seasonal specials, and art displays add even more culture to this already splendid space. The landscape is large and lavish, making a trip to New York Botanical Garden a nature-lover's dream.
2900 Southern Boulevard, Bronx, NY 10458-5126
Buffalo and Erie County Botanical Gardens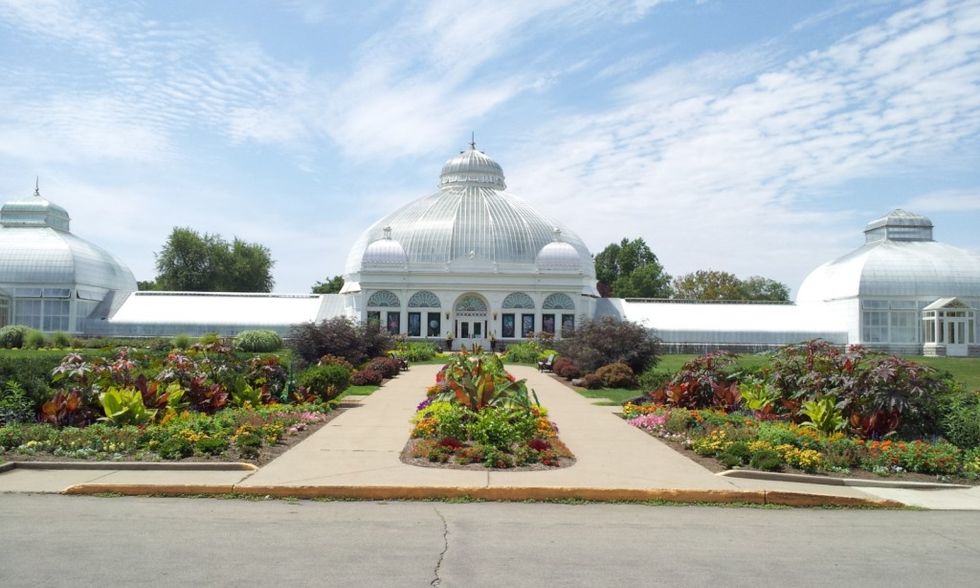 Via gardensdecor.com
Shuffle off to Buffalo and visit Buffalo and Erie County Botanical Gardens for a day of nature and beauty, both indoors and outside. With a spotlight on their conservatory and the 11.4 surrounding acres of landscape, this lovely and quaint botanical garden is the perfect spot to take in culture and cultivation year-round. The indoor gardens feature palms of many varieties, the new Aquatic Garden and Asian Rainforest, a spot for succulents, tropical plants, and more, as well as an event space for those who want to celebrate their special party among the plants. Outdoors, the Peace Garden, the Healing Garden, and the Outdoor Children's Garden are three standouts that are must-sees. Exhibits, events, plantings, and even yoga make a trip to Buffalo and Erie County Botanical Gardens a real gem.
2655 South Park Avenue, Buffalo, New York 14218
Missouri Botanical Garden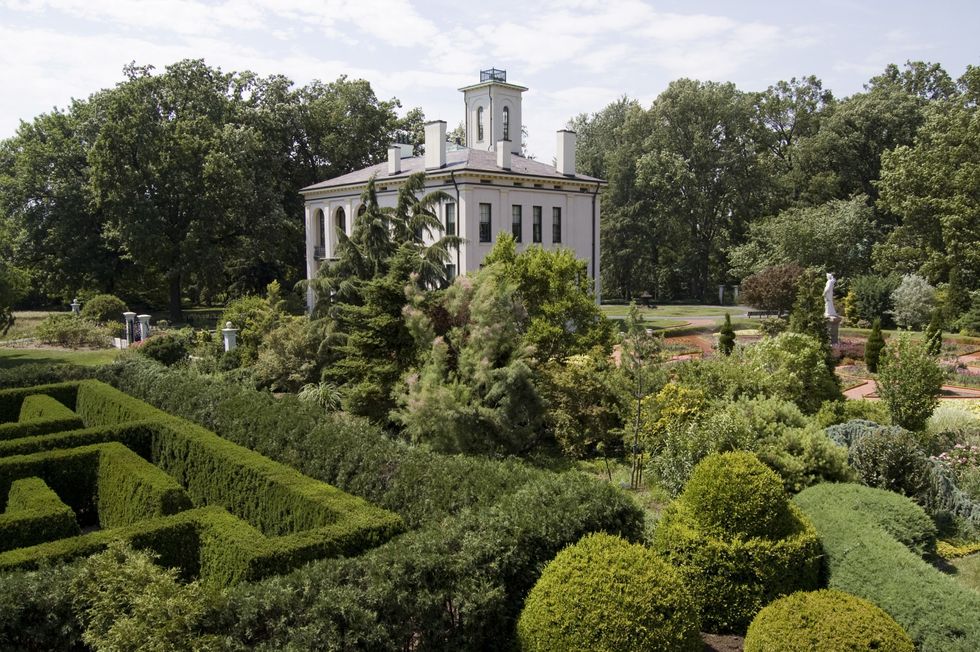 Via commons.wikimedia.org
Sitting atop 79 acres, Missouri Botanical Garden has been a beautiful attraction to the city of St. Louis for more than 158 years, making it the nation's oldest botanical garden in continuous operation. With more than 4,800 trees on the garden grounds, this eye-opening natural wonder is a sight for the outdoorsy types seeking variety and volume. Visitors enjoy stopping in the Chinese Garden, the English Woodland Garden, and the Ottoman Garden, as well we the Climatron conservatory and the Temperate House. Special events include the Japanese Festival, the Orchid Show, and the Gardenland Express holiday flower show. Dine at the garden's Sassafras restaurant which features locally-sourced food or get a quick bite at the Terrace Café. There is something for everyone to enjoy, from kids to adults. Learn, admire, and delight in all of nature's miracles in the heart of Missouri.
4344 Shaw Blvd., St. Louis, MO 63110
Marsh Botanical Garden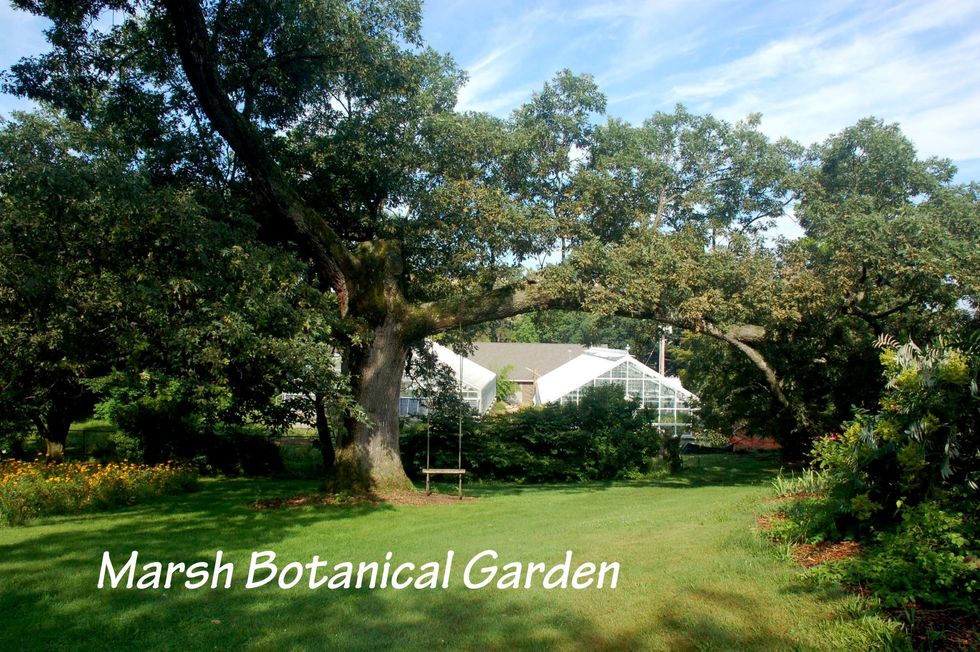 Via facebook.com/MarshGardens
Located on the campus of Yale University, Marsh Botanical Gardenis a place of research and instruction as well as plenty of beauty to take in for the garden-enthusiast seeking nature's finest. Filled with greenhouses, research areas, and indoor and outdoor spaces, this garden attracts thousands of visitors every year. The Desert House and the Tropical Collection are not-to-be-missed, and the carnivorous plants are as intriguing as they are attractive. Events like open houses, "Tea and Tour," Green Café, special graduation-based celebrations, and tree walks make Marsh Botanical Garden a go-to for both those on campus and others seeking to see and learn about horticulture. Volunteers and interns are always welcome to lend a helping hand to help make this garden grow even further.
265 Mansfield Street, New Haven, CT 06511
Bellagio Conservatory & Botanical Garden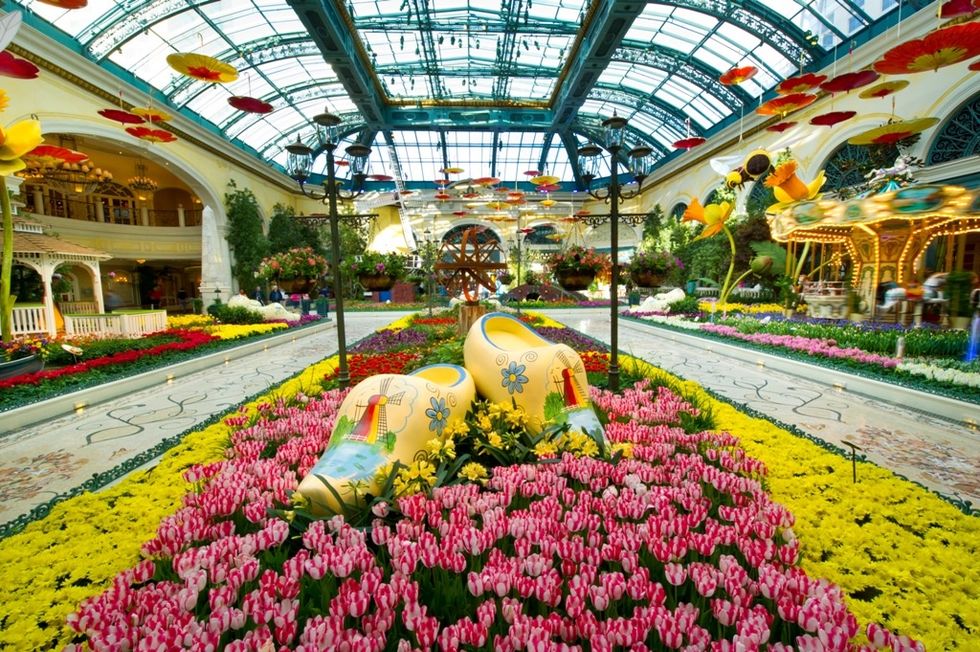 Via legacy.pitchengine.com
Las Vegas is more than gambling and nightlife, it is also the home to Bellagio Conservatory & Botanical Garden located inside the elaborate Bellagio Hotel. The 14,000-square-foot indoor, sky-lit space is truly breathtaking, decorated with plants and flowers which are rotated seasonally. The 50-foot ceiling is a sight to behold, as is the construction and design of the room itself. Inside, bridges, ponds, and gazebos look like a fantasy land filled with color and creativity thanks to the 120-person talented horticultural staff. Whether decorated for Chinese New Year, Spring Celebration, or Harvest, Bellagio Conservatory & Botanical Garden is a rare escape from the hustle and bustle on the strip.
3600 S Las Vegas Blvd, Las Vegas, NV 89109
Botanical beauty awaits! Plan your next getaway to a garden.