Are you Broadway bound with hard-to-get tickets to a show and seeking something special to eat before or after the performance? These special spots will hit the spot when you are in the Theater District and want something delicious to eat. Forget the chain restaurants and street vendors, it's your big night (or afternoon) out! Make your meal memorable at one of these Manhattan must-visits.
Best Flavors: Victor's Café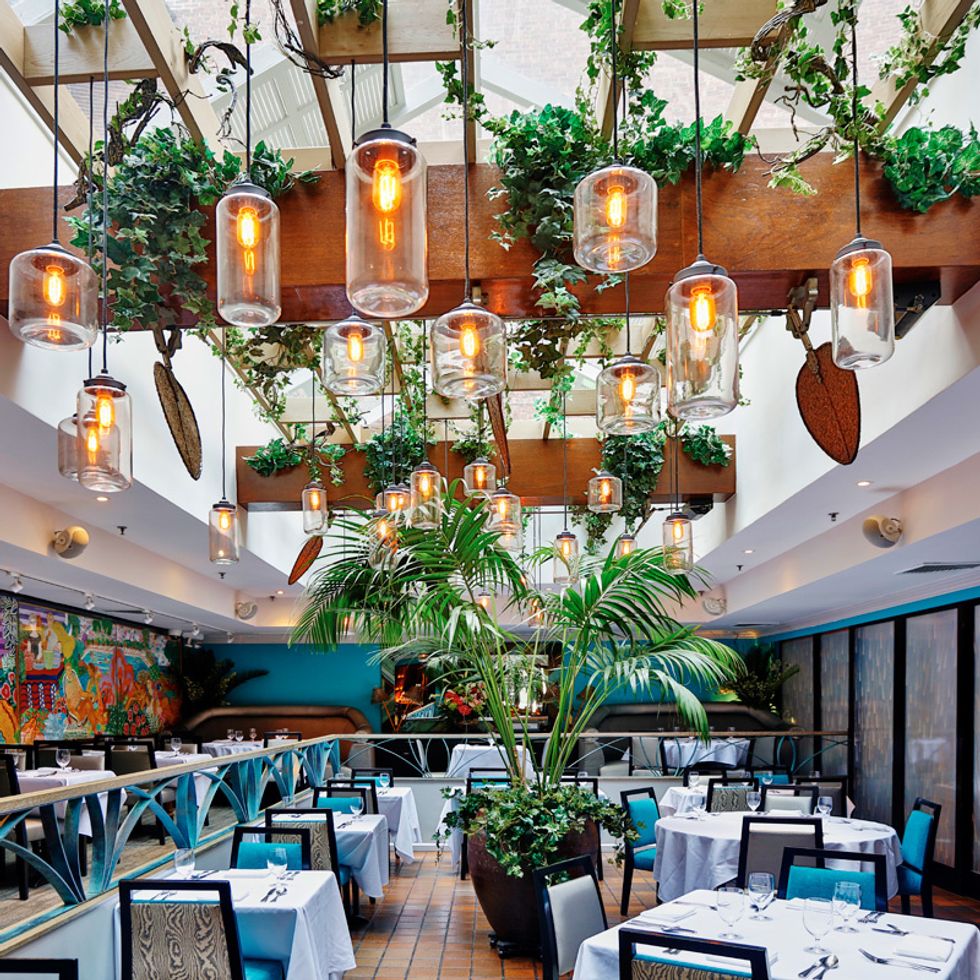 Victor's CafeVia victorscafe.com
Delicious Cuban cuisine, a lively atmosphere, and plenty of room for the pre- or post-theater crowd, Victor's Café is a favorite for those seeking lots of zesty flavor and fun. Sit at the bar AKA "Cuba Lounge" or in one of the two dining main rooms and sip on a cocktail like their "Mojito Passion" or a "Skinny Motito" made with Tito's vodka. Brunch, lunch, or dinner, Victor's Café has plenty of apps, entrees, and desserts to choose from, including favorites like savory ham croquettes, fresh snapper ceviche, steak with chimichurri sauce, flan for dessert, and so much more. Bring your appetite and your favorite dining companion for a Cuban feast that's full of flair.

236 West 52nd Street New York, NY
Best Scene: Thalia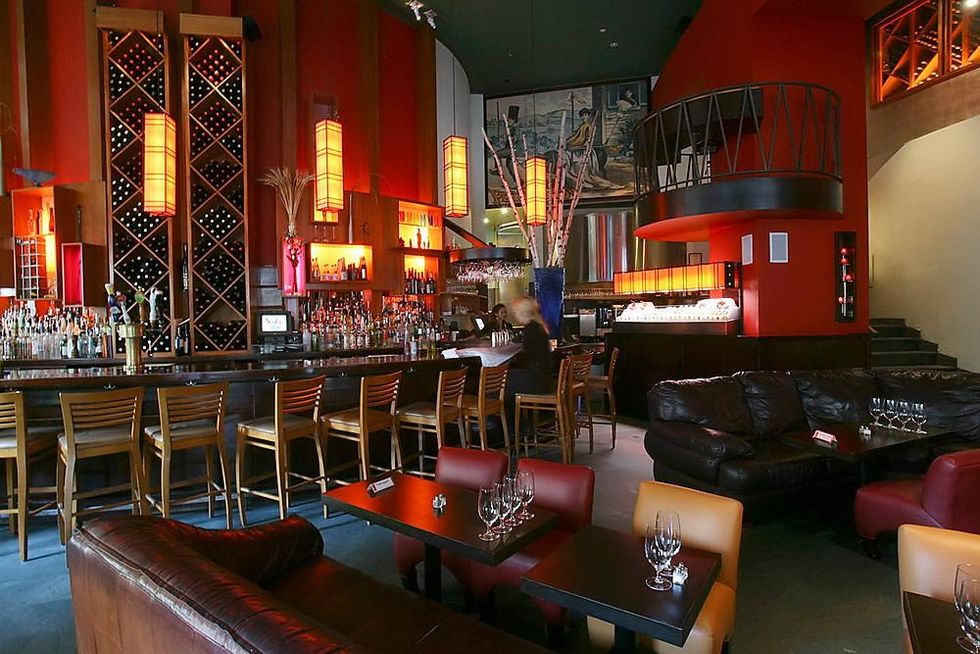 Thalia Via glassdoor.com
For an ambiance that is as amazing as the diverse menu, head to Thalia for New American fare that is unique, exciting, and satisfying. The colorful, spacious venue is eye-catching, the plates are plentiful, and the crowd is thrilled to be part of the endless action. Choose from their pre-theater menu or order a la carte for a meal worth mentioning. The lobster bisque is meaty and tender, the crab cakes are generous and cooked to perfection, the pasta dishes are divine, and even sushi is on the menu. From raw bar bites to steaks and burgers, Thalia's got it all, including creative cocktails and sumptuous desserts.

828 8th Avenue, New York, NY
Best Date Night: Nios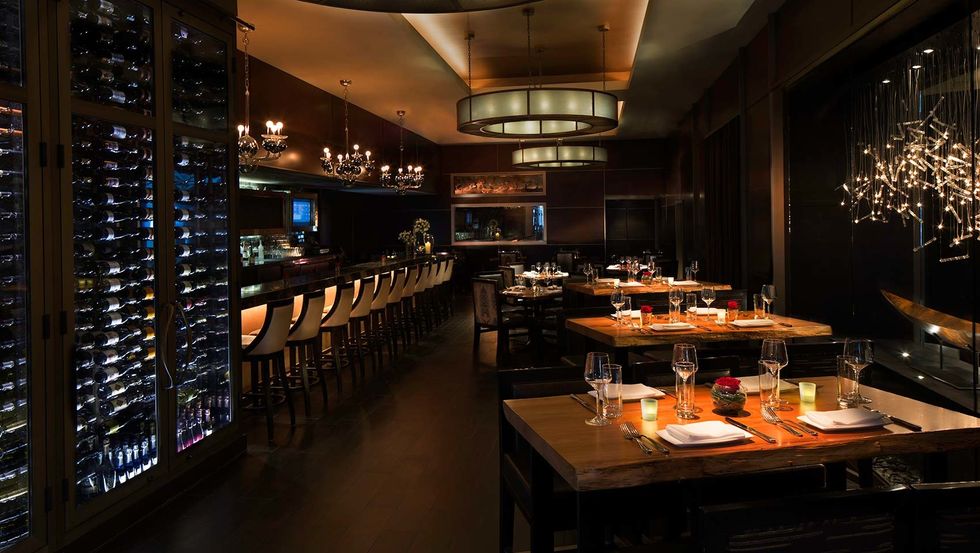 NiosVia themusehotel.com
Tucked inside the boutique Muse Hotel, Niosis a romantic and sleek pre- or post-show spot for cocktails, culinary treasures, and a cool NYC vibe. Whether you are in the mood for a drink (their wine list is extensive) and a nibble or a full 3-course meal, Nios' menu offers it all, from cheese boards to share plates to main dishes. The chorizo flatbread is a standout, their pan-seared scallops are always tender, and the lobster sliders are not to be missed. Finish off with Nios' triple chocolate cake or their rich NYC cheesecake with strawberry compote. If you're staying at the hotel, wake up and head down for breakfast –multigrain hotcakes with brown butter bananas and clover honey sounds incredible.

130 West 46th Street New York, NY
Best International: Sake Bar Hagi 46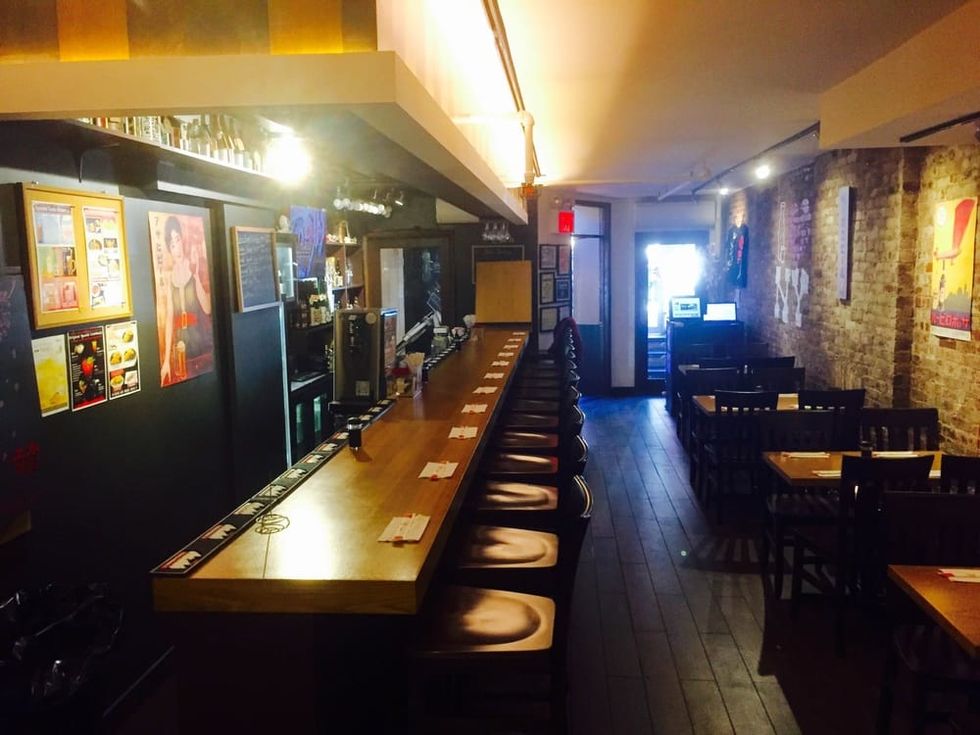 Sake Bar Hagi 46Via yelp.com
In the mood for some sashimi or ramen? How about sipping on hot sake before or after a great Broadway show? Consider Sake Bar Hagi 46for Japanese-inspired items filled with freshness and flavor that will tempt your taste buds. From raw fish to grilled skewers to noodles and rice, the menu at Sake Bar Hagi 46 is interesting and exotic, paring the traditional with modern touches. Be sure to sample some sake; the restaurant's offerings are plentiful. And their red bean and green tea mochi ice cream? Your diet can wait 'till tomorrow.

358 West 46th Street New York, NY
Best Casual: O'Lunney's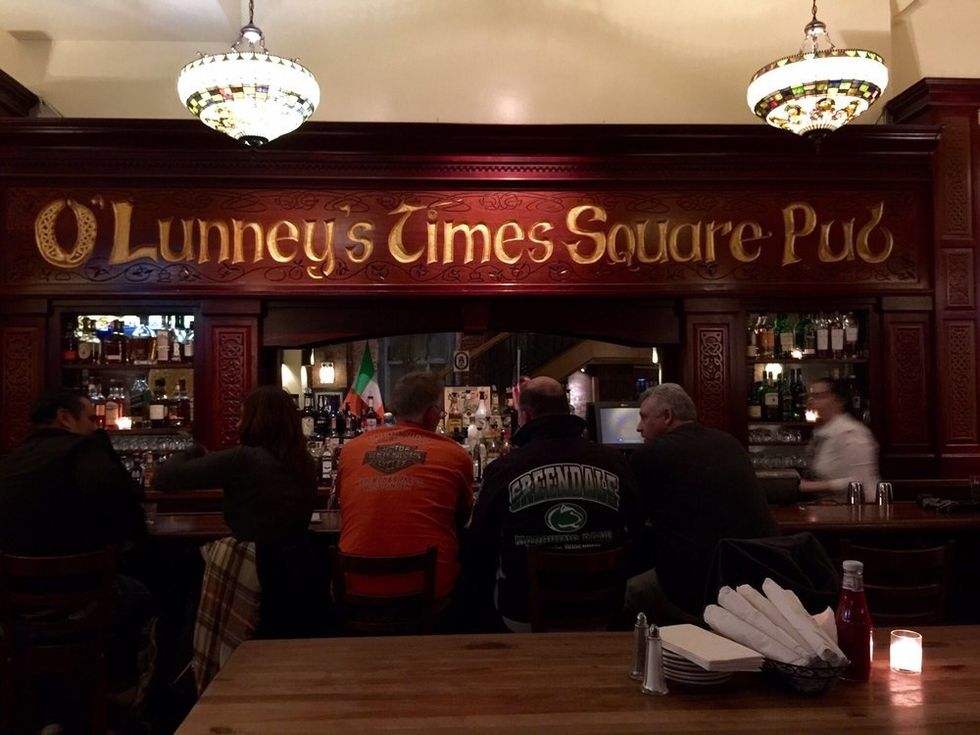 O'Lunney'sVia yelp.com
Pair a pint with some pub food, and your Broadway experience will be casual and cost-effective. O'Lunney's is a Times Square pub where locals and tourists alike can come together for a good time in an easy-going atmosphere. There are loads of beers on tap and by the bottle, and the menu is all about comfort food that's filling and tasty. Customers love their shepherd's pie, fish and chips, bangers and mash, chicken pot pie, and corned beef Reuben, to name some of their down home dishes. Take it up a notch with chicken Francaise, grilled Atlantic salmon with lobster ravioli, or a New York sirloin steak…12oz! You'll be stuffed, but you can always split a slice of homemade apple pie, to celebrate your night out in the Big Apple, naturally.

145 West 45th Street New York, NY
A Broadway show and supper, now that's a night to remember!